WWE's top star over the years has been these guys: Hulk Hogan, Randy Savage, Bret Hart, Shawn Michaels, Stone Cold, The Rock, HHH, John Cena, CM Punk, and currently it is Roman Reigns. We had a lot to say about Cena's reign as the top guy for years, but he's changed into a more veteran figure just wanting to help WWE anyway it can without sacrificing new talent's TV time.
The only talent wasting our time is Roman Reigns.
Let's be honest, fans, this topic has been discussed for years now. When Reigns went from Shield stalwart to a breakout singles guy, we were all for him. However, he turned into nothing more than another John Cena: same moves every match, lackluster promos, and corny attitude. He has headlined every Wrestlemania since 2015, a minor issue we have with him. Our biggest problem is Vince McMahon's continued pursuit of pushing Reigns as the top guy. WE GET IT. He's the Big Dog of WWE.
Dogs grow old, too, Vince, so stop with the tricks of making him an underdog EVERY TIME.
Reigns won the Universal Title from Brock Lesnar at this year's Summerslam, an event I was actually at. The entire match, from his entrance to the ending, was filled with negative reactions from the fans (myself included). On TV, you hear more and more people booing this guy not because we're trying to be funny.
We boo him because we're sick of this f'n guy.
Vince, you wanna know why your ratings on Monday nights have been slipping? Some might be the lack of fresh storytelling, but it's Roman. His entire character and attitude needs a reboot, dude, no more of this underdog always ready for a fight. There's like, I don't know, AN ENTIRE LOCKER ROOM THAT IS READY TO TAKE HIS PLACE. In fact, here are a few good replacements for Reigns as the top guy in WWE that the fans can get behind.
1. Seth Rollins
Right off the bat, Rollins is the first guy that could be the next top guy in WWE. We saw his potential as a great star in late 2014/2015 when he was groomed for a WWE Championship reign. Injuries hurt his career, but since 2016 he's been red hot. Currently in his second Intercontinental Title reign, the actual Mr. Monday Night is certainly many fans' pick for Vince's next big star to lead this company into the next decade.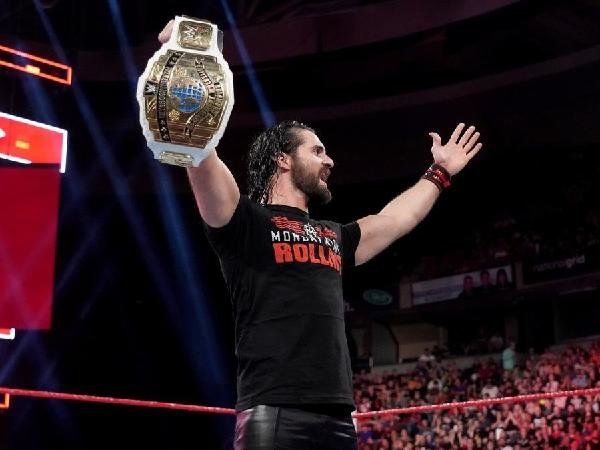 upload.wikimedia.org
2. Braun Strowman
Another definite pick, this man is the epitome of a homegrown talent done right. Starting off as a lowly member of a faction from monster heel to lovable face (to now monster heel again), Strowman has proven time and time again that he deserves that mantle now. His feud with Reigns last year and currently has shown his potential, and his slew of great matches since summer 2017 is more proof that Strowman is the new face of WWE, whether Vince likes it or not.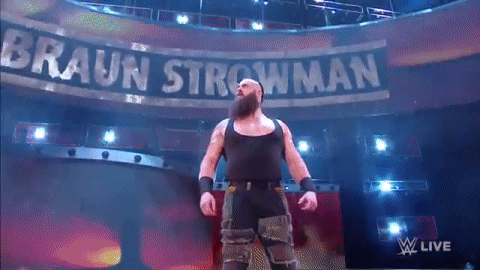 media2.giphy.com
3. Drew McIntyre
A wildcard pick would be WWE's returning 'Scottish Psychopath', Drew McIntyre. After doing his business in NXT during 2017, McIntyre picked up his main roster sequel by teaming up with Dolph Ziggler. Their partnership has seen much success as of late, with Ziggler winning (then losing) the Intercontinental Championship and the duo being the current Raw Tag Team Champions. It makes perfect sense, though: push Drew as really wanting to make a statement in WWE, split up with Dolph, and really make a go at becoming the top guy in WWE.
There are many more that could easily slide into Roman's place as the main attraction in WWE, but the fact of the matter is this:
The Roman Reigns' experiment failed in 2015, Vince, so stop trying to redo it week in, week out.
It's over, dude, it's over.