Most people have at least once in their lives worked in a retail environment. I am no exception to this by any means, as all but one of the seven jobs I have had were in a retail environment. While not every retail position is exactly the same, there are similar issues they all have dealt with. Here are just a few of the things customers do that make us wonder something along the lines of, "What the hell are you doing?"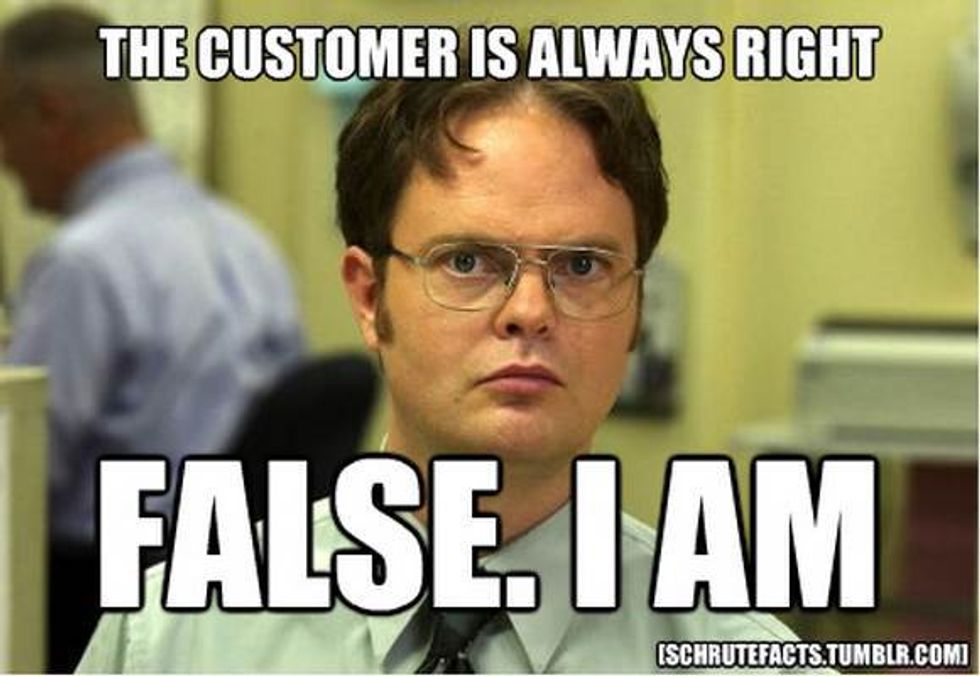 1. Not responding when we greet them when entering the store and/or yelling at one of us as soon as you enter the store.

Seriously, how hard is it to say "I'm fine/okay/good, how about you?" I do not expect to carry on a lengthy conversation with every customer that walks through the door, but at least acknowledge us when we greet you. Also, do not come in and yell at the first employee you encounter. We are here to help serve the customers, but at least treat us like human beings.
2. Talking on the phone, especially during a transaction.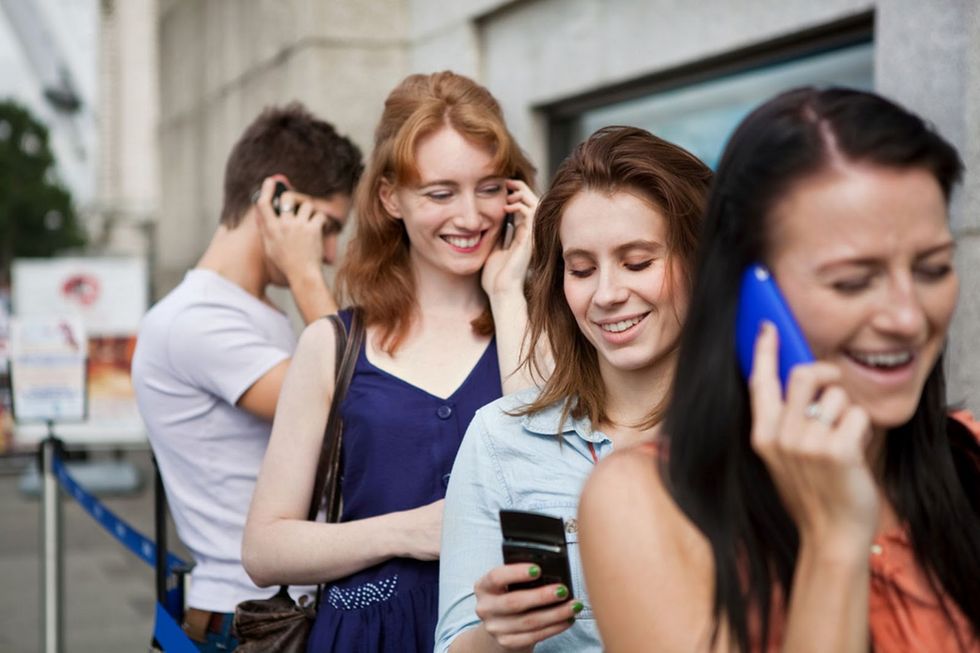 This is hands down one of the rudest things ever that customers can do. Not only do other people within earshot of you have to overhear your conversation, you block out everything and everyone around you. Trying to process a customer's transaction becomes unnecessarily complicated due to them being distracted.
4. Walking into a store mere minutes prior to closing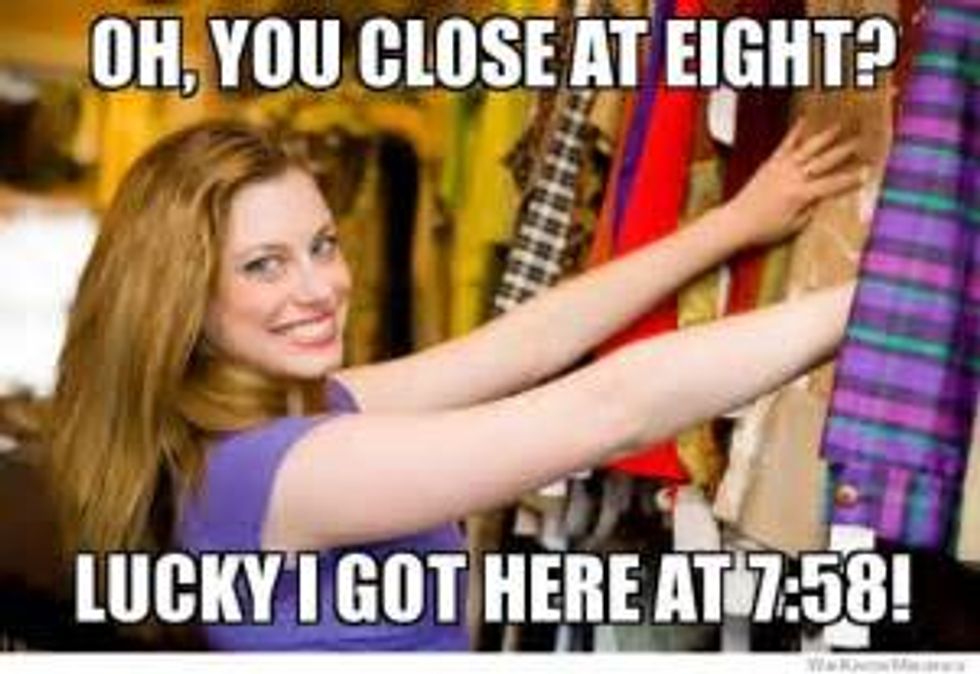 After being on our feet for several hours dealing with whatever gets thrown our way, once closing time draws near we just keep thinking, "We're almost done, we can do this!" So imagine how we likely feel when someone comes in 5-10 minutes prior to closing. It is one thing if someone comes in, knows what they want and is in and out fairly quickly. However, when someone comes in just to browse when we are preparing to close for the night can be rather infuriating.
5. Customers trying to come into the store after it is already closed.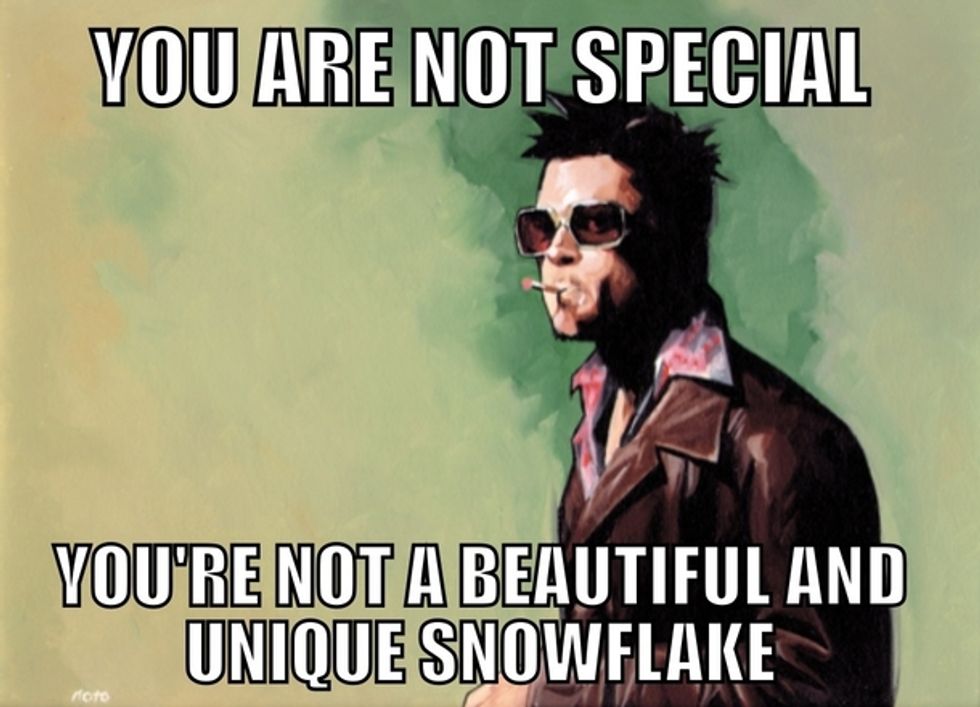 There is almost nothing so important that would warrant a store to stay open after closing for a customer. There are 24-hour convenience stores and pharmacies that exist for a reason. Video games are definitely not considered as essential and not worth keeping a store open past closing time.
6. Complaining about store policies that we cannot control, such as a return/exchange policy.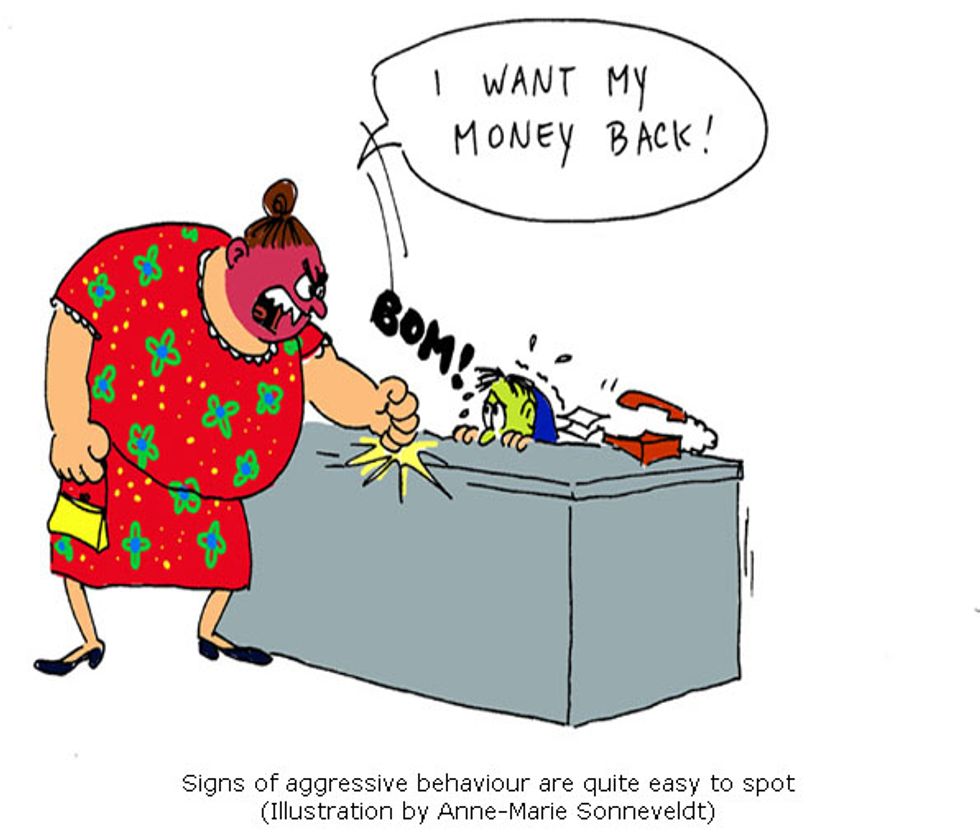 Listen, we merely try to give you the best customer service possible. Rules exist for a reason, just like there are laws that exist for a reason. I am willing to try to do what I can without breaking rules. There is a fine line between bending and breaking company policy, and quite frankly breaking the rules for somebody is absolutely not worth potentially losing my job over.
5. Also complaining about prices for sales and trades.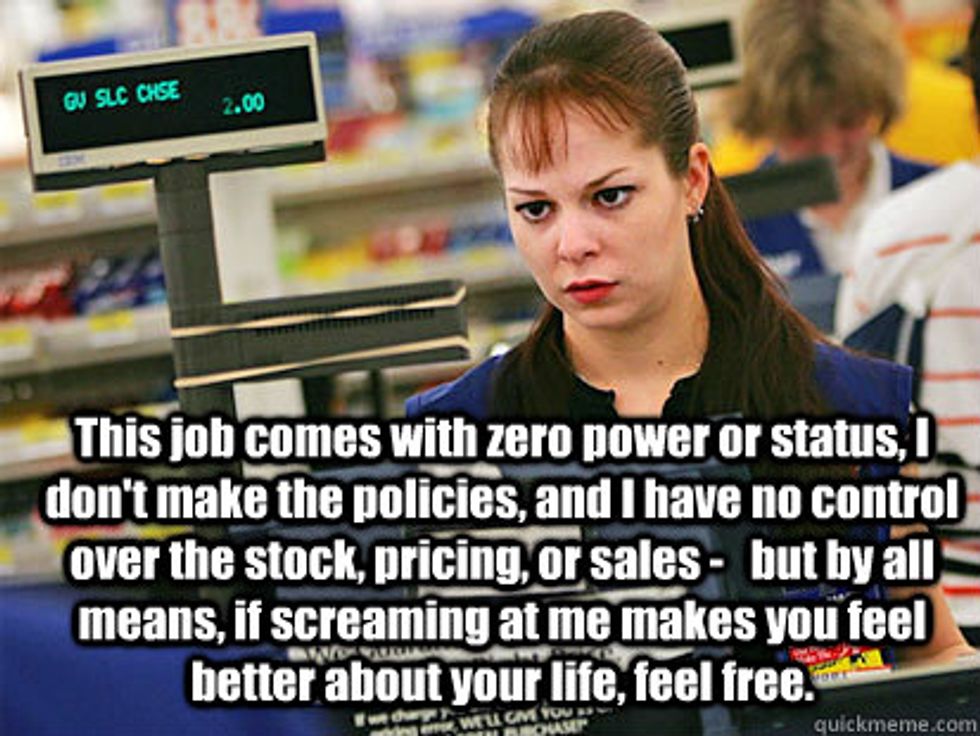 Retail employees simply do not have any control over an item's price. We may be able to give a discount in certain situations, but typically you will pay whatever the listed price is or just do not buy that item. For those who also have to process customers' trades, mostly with electronics like video games, you also will need to deal with customers that may complain about how low a trade value would be for an item. Whether you have had that item for a month or for a year, the trade-in value will not change, unless it is considered defective, in which case you will lose credit.
6. Saying an item is free if it does not scan.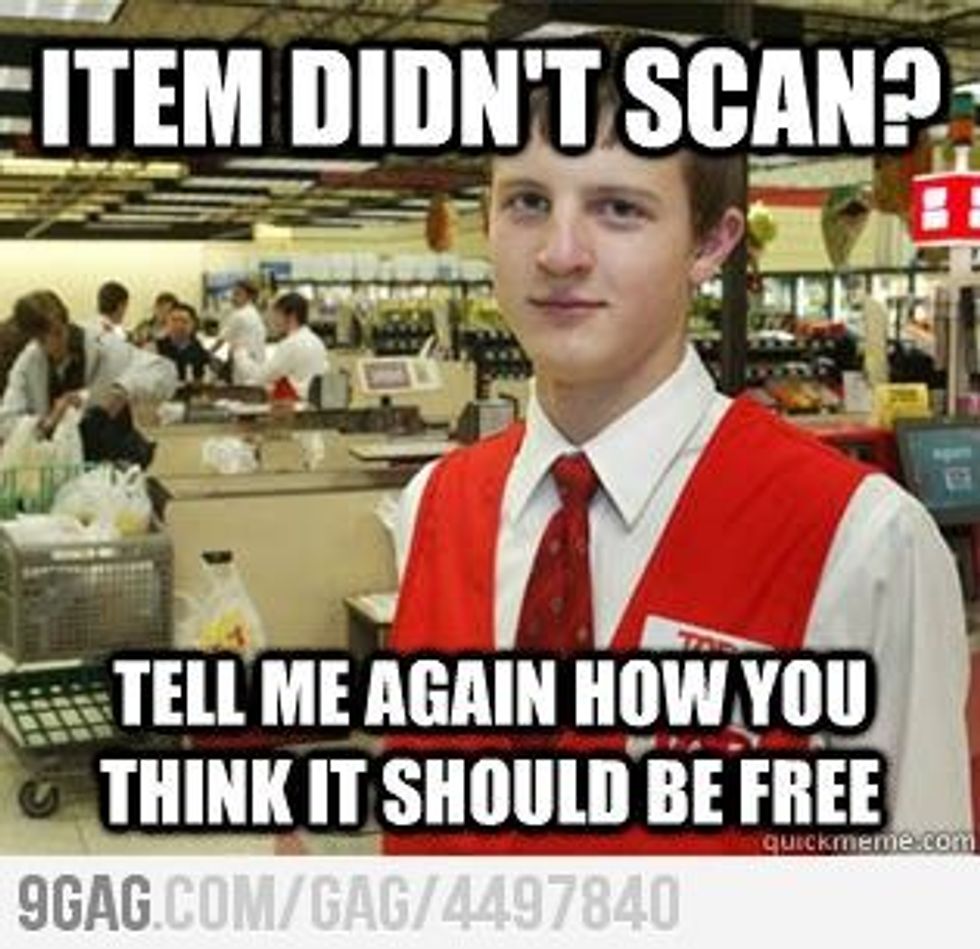 As much as technology has enhanced the world as we know it, it is by no means flawless. There are times when an item is simply not scanning in the store's computer system, whether it's a new item or for some other reason. There is almost no circumstance where an item deliberately was made to be free.
7. Not keeping track of your damn kids.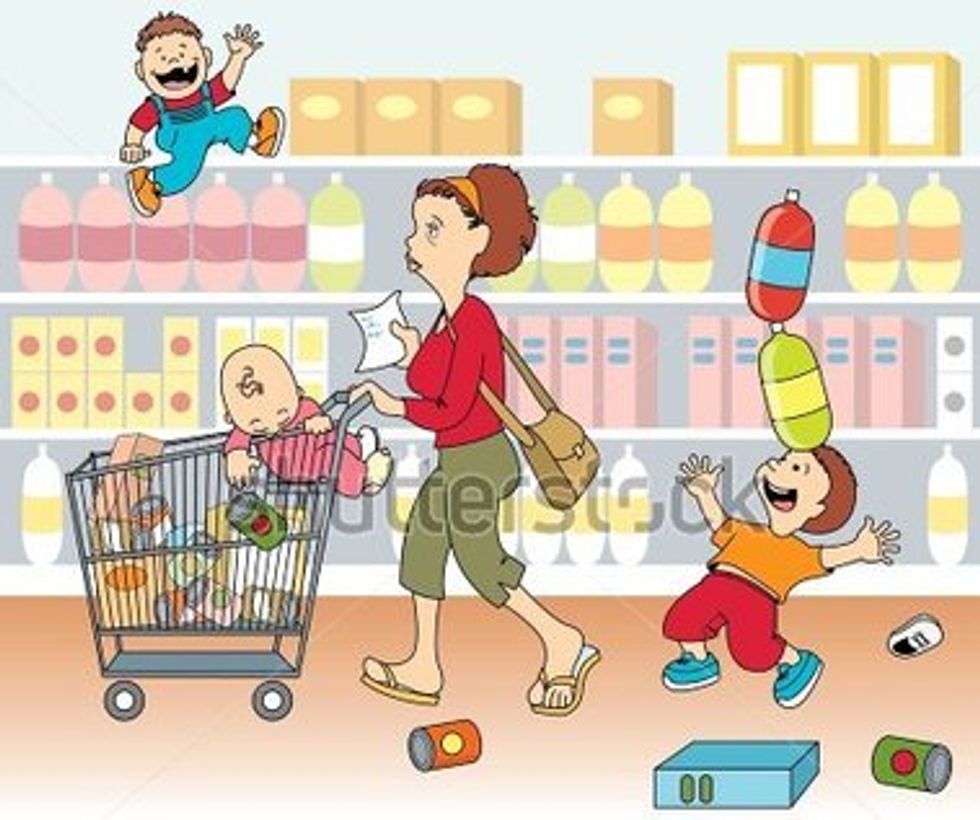 Simply put, I cannot really stand children anymore. Once they can talk and walk, they can run around the store and destroy who knows what. If you absolutely have to bring your children into our store, can you at the very least watch them so they do not do something they should not be doing? It is bad enough when customers talk on the phone while shopping, so it only gets worse when you add children into the equation. I am a retail employee, not a babysitter.
8. Calling the store just to ask questions a Google search could have easily answered for them.


And finally, any questions we get asked over the phone could have been answered if the person would make the effort to do an online search. This is not the 1990's when the internet was a very new concept. Most retailers have websites and/or mobile apps that consumers can use. With all of the technological devices that are in existence today, is it really that difficult to use a device, go online, and search for something?