Offers different plates, plus there's Korean fried chicken with cheese. One of my favorites.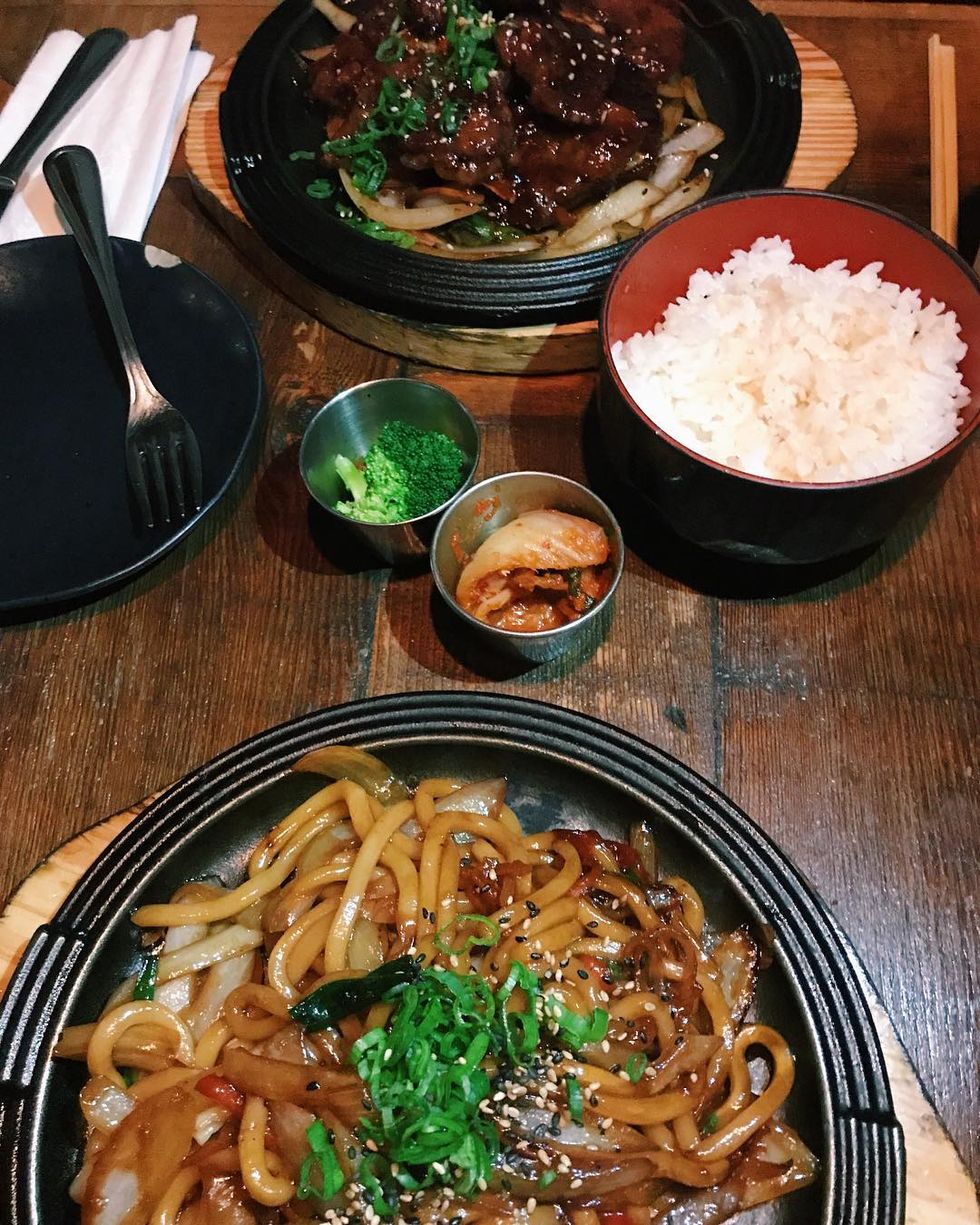 The original DenDen and safe styled establishment, which is run by the same owners of Den Den Fried Chicken.
Two different places but basically offer the same foods. Quality food, for good price, in a great amount. Eateries that offer Fine Thai, Cambodian, Chinese, and Vietnamese cuisine.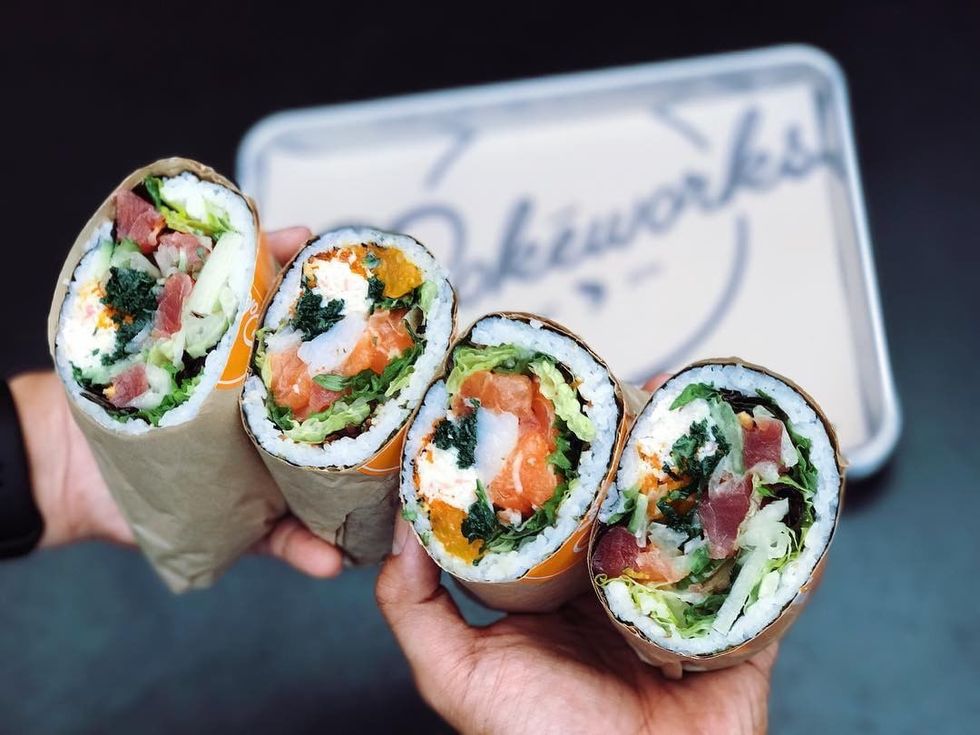 Like a chipotle and/or subway for poke bowls and sushi burritos.
Delicious burgers served in slider form. From 3 p.m. to 5 p.m. they have half-priced burgers for happy hour. There are two in Providence, one in Lincoln, and one in Newport.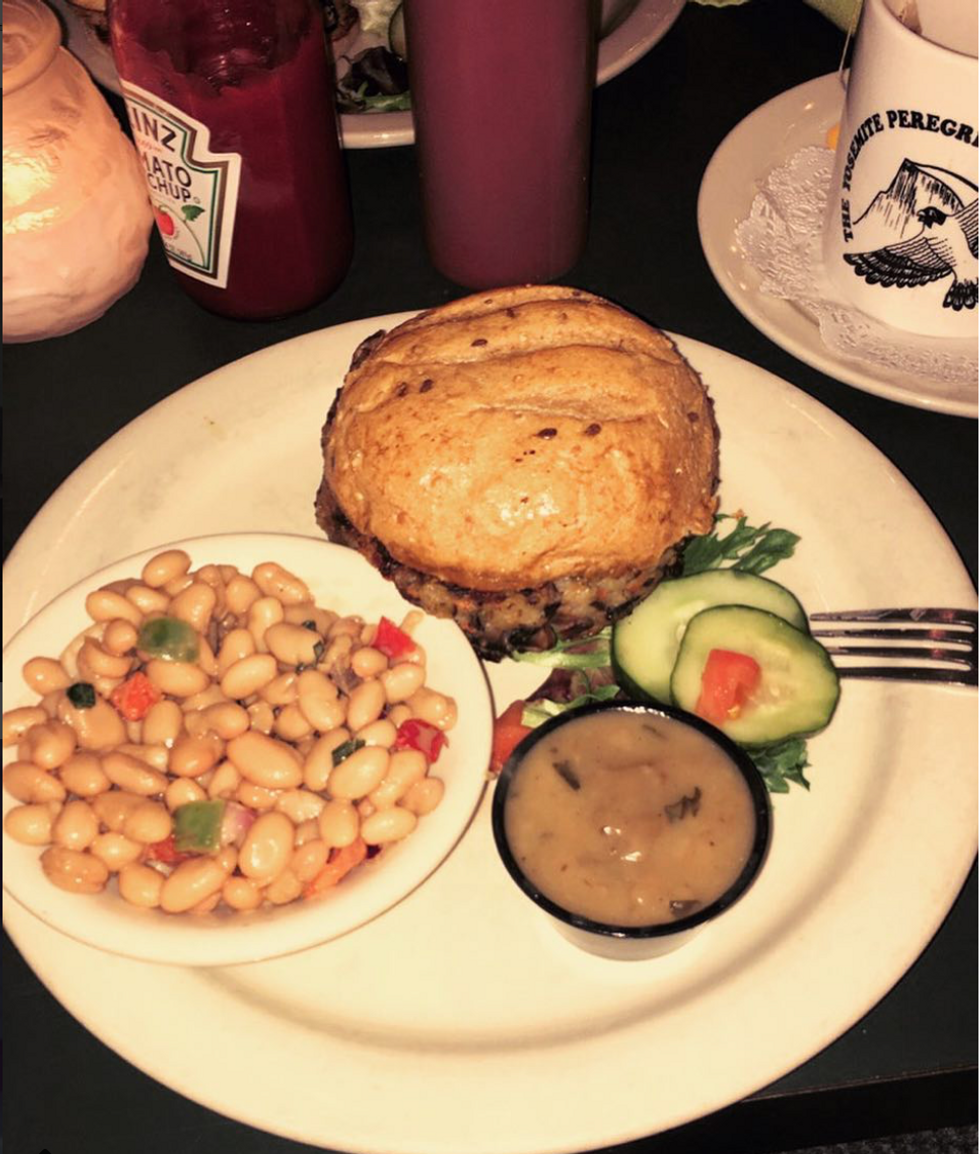 Where vegans, vegetarians, and meat eaters can all enjoy a great burger and milkshake. Their magic green soup is to die for! Pictured: The mushroom burger exclusively made of a mushroom patty covered in gravy.

Peruvian and Bolivian food served in a comfortable elegant space. Also, they have rice and cheese in the same plate.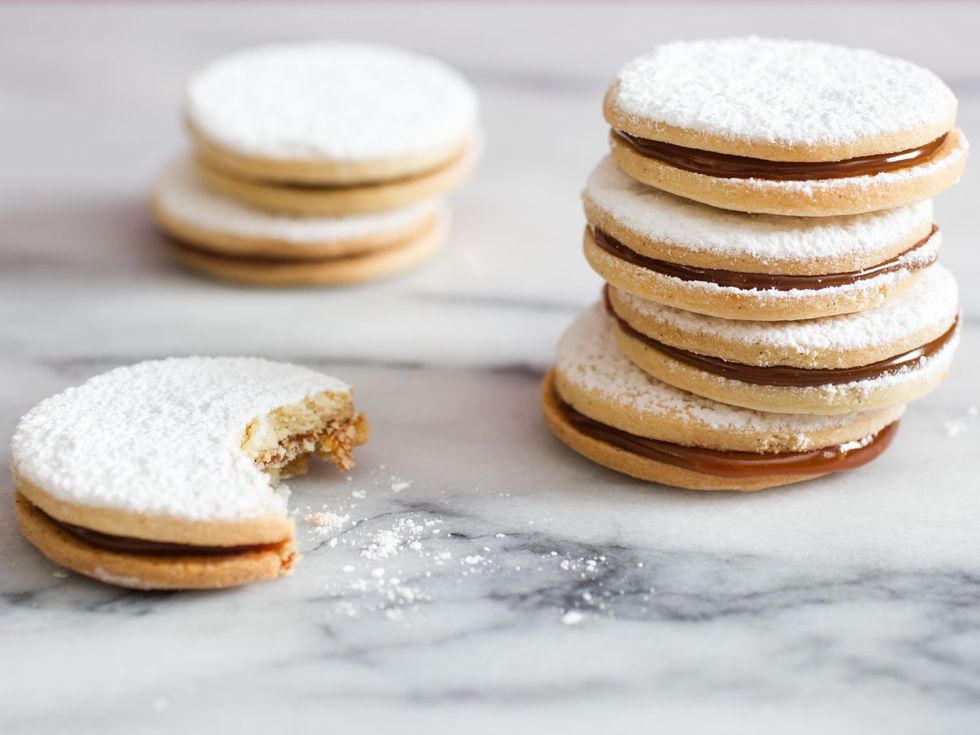 A low-key "Los Andes" version with the same quality and taste in food. In my opinion, the best Peruvian food. They have the Alfajor too, which is a cookie made in South American cultures. It is made up of two cookies that blanket the dulce de leche in between with sugar powder dusted at the top. Truly the perfect amount of sweetness after a salary meal.

A vegetarian and vegan-friendly restaurant that offers a top, delicious brunch and dinner selection. The tofu scramble with surprise you because I might have even fallen love with it.
A small low-key sushi shop in Cranston, Rhode Island that serves immense flavors for a little place like theirs. I recommend the Pho and the Kayla roll.
In my eyes, the mom of all Korean restaurants. The first place where I was introduced to stone pot bibimbap, and where an amazing relationship began.

The first Italian food I had. My uncle and godfather, Oliver, has worked at this restaurant and shop for years, and a home to my favorite Italian foods.
Sunday lunches on Thayer street are my favorite. Lunch Buffet is at 11:30 a.m. until 3:30 p.m.
A more elegant and bigger restaurant to Kabob and Curry that offers a buffet brunch from Monday to Friday 11 a.m. to 3 p.m.