There is a common misconception about these foul creatures that often gets repeated - that these animals are inherently harmless and benefit ecosystems all over the world. I am here to debunk that myth and to expose these monsters for what they really are - an experiment coordinated by the government in order to better track and control the human race. I hope to open your third eye with this article, and I invite you to join the rest of us in "real life." I have extensive research and experience in this field, and I have decided to convey my evidence in the most effective and scientific way possible with a top 10 list. Take the following as gospel.
1. They all look too weird.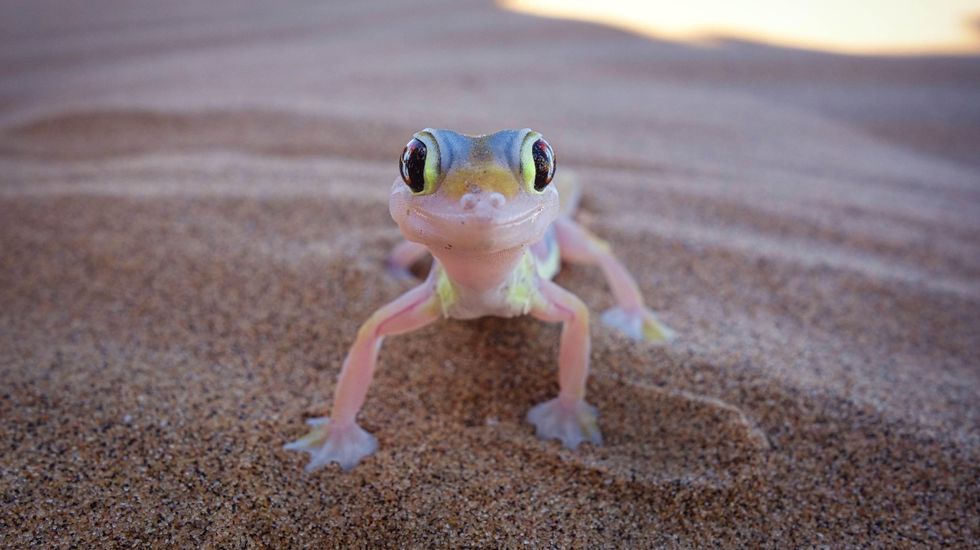 Real photo for a REAL dinosaur
Photo by Sean Robertson on Unsplash
As you can deduce by yourself, reptiles can take on many different forms. They can range from snakes, lizards, to even geckos. Now, why would reptiles need to evolve to so many forms? Well, the answer is quite easy - they DO NOT. Reptiles, like any other species, should be able to survive in many different environments WITHOUT evolving. God created only ONE form for each genre of animal. He created that form to live in ANY environment without having to change or evolve. This only supports my hypothesis of reptiles being government spies. Geckos were created to latch onto walls in order to watch us from above. Snakes can sneak around and get into hard-to-reach places so they can listen to us. This is all connected.
2. They have eyes that CAN see.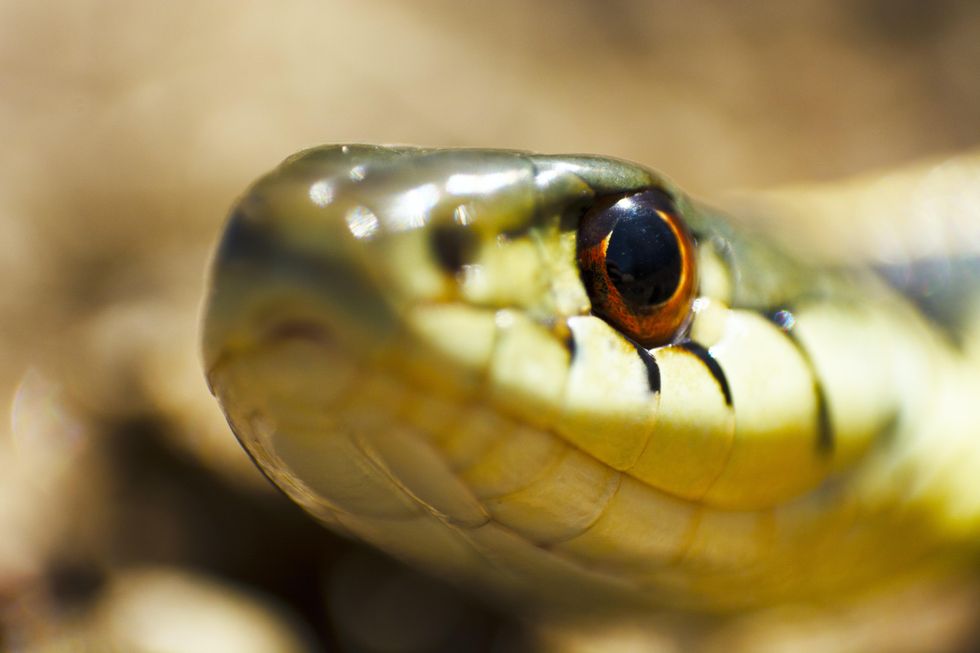 I don't know what this thing is but it is SCARY
Photo by Jaël Vallée on Unsplash
Reptiles may look innocent, but in the REAL world, they are not innocent. Why would a creature need eyes? Your first response may be "to see." Well, that is exactly what they want you to think! These "creatures" need eyes only to stalk and manipulate. Like predators on prey, they stalk us on every track. Every move, they will be watching, observing, waiting for the proper time to strike. They can see about 2 miles away, according to my favorite website. Why would they need to see that far? I am glad you asked. This is because they are government drones!
3. SOME of them have weird, tiny teeth.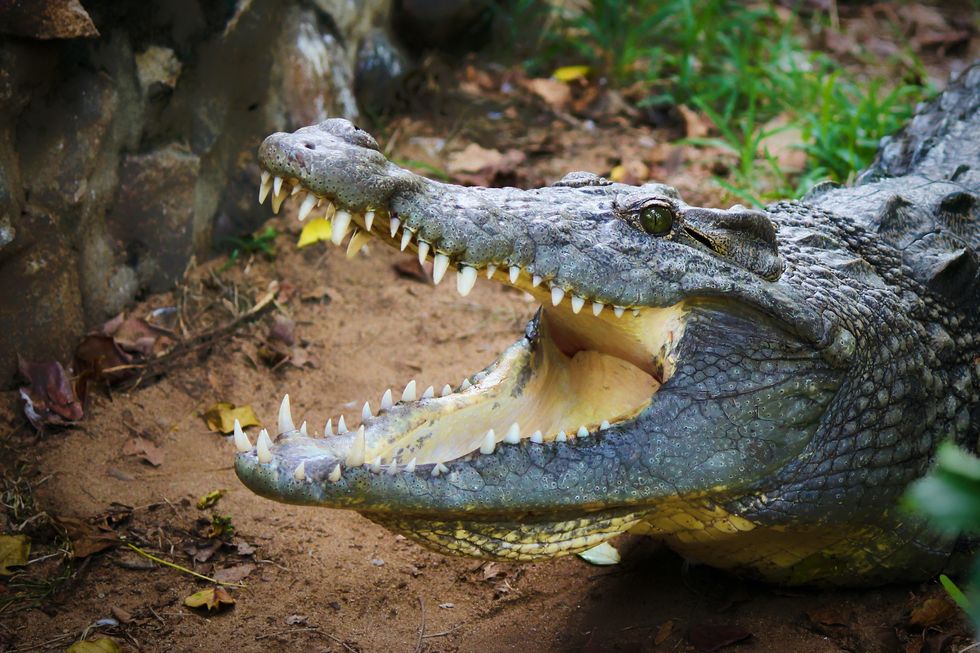 Big mouth lizard
Photo by Balaji Malliswamy on Unsplash
Now, if we ignore alligators and other crocodilians (which is another article in itself), a LOT of these "reptiles" have weird and tiny teeth. Why is this important? Well, if reptiles are such vicious predators, why do they have such small teeth? How are they supposed to hunt lions and bears when they are so small? How do you expect a leopard gecko to fight a great white shark? Exactly, they can't - they aren't even suited for the ocean. The only form and function for reptiles is to provide surveillance for the government!
4. Snakes have tongues.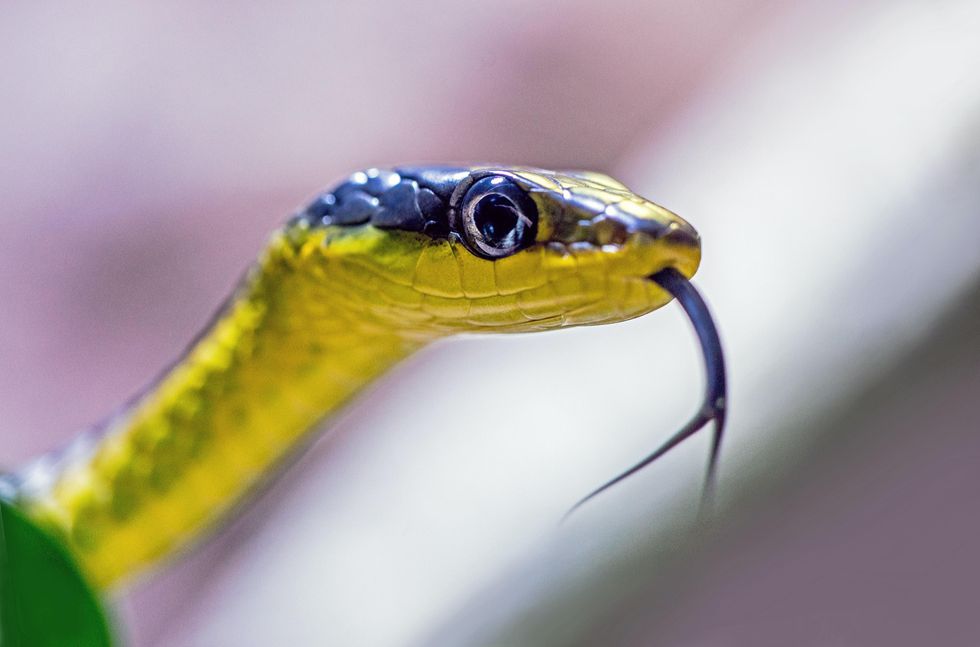 lick
Photo by David Clode on Unsplash
Now that I have established that reptiles, as well as snakes, have eyes, I have but one question. Why do snakes have tongues? Zoologists will have you believe that snakes use their tongues to sense out food and to feel what is in front of them, but this is just not the case. In reality, snakes actually use their tongues in order to sniff for drugs in your home. They do this to make sure drugs are not readily available in your community. This is actually a very true story. My friend Greg was once busted for having drugs, then later on he found a snake under his house. Coincidence? I think not!
5. They can and WILL bite you.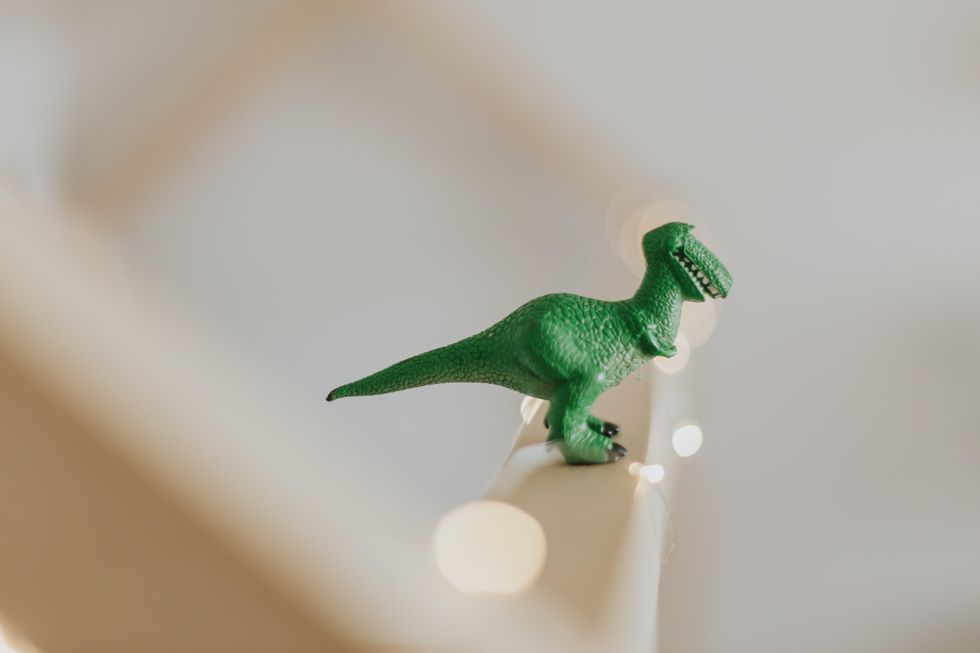 Bearded dragon
Photo by Daiga Ellaby on Unsplash
Their teeth look very misleading as they can tear your legs and fingers up. They may not be very friendly with you. Why would an animal do such a thing? Well, it is common knowledge that ALL animals are friendly. Why would a reptile want to bite you? Because they are made by the government, that's why. They may look charming and even friendly, but in the end, they WILL strike without warning.
6. Some of them are venomous.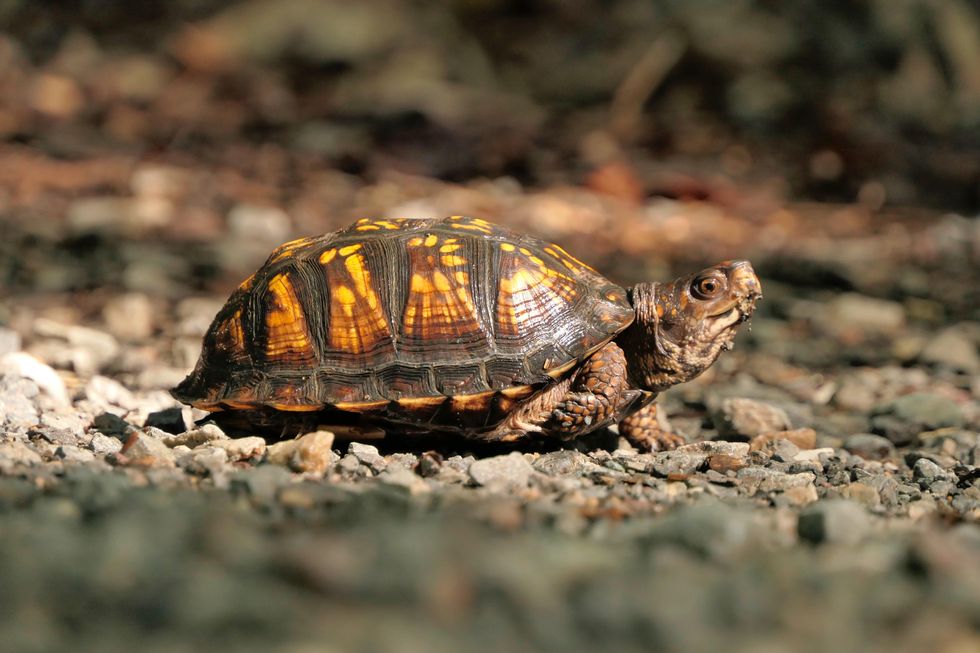 The most venomous reptile known to mankind
Photo by Patti Black on Unsplash
Explain this to me - why would an animal NEED to be venomous? Exactly, they don't need to be. Some of these genetically engineered creatures are injected with a serum that causes them to be venomous. This is to help with human population control. Now, answer me this. If a King Cobra bites you, your only option is to go to the hospital. At the hospital, you would expect treatment, right? WRONG! The staff at the hospital will deny service to you under the guise of "We don't have the antivenom." If venomous reptiles existed and weren't controlled by the government, then EVERY hospital would have antivenom. Even if the hospital "has antivenom," it is most definitely a hoax! You can tell because the hospital bill (in America) will be $100,000 dollars! So, even if they can treat you, you will be dead in the financial sense.
7. NOBODY likes them.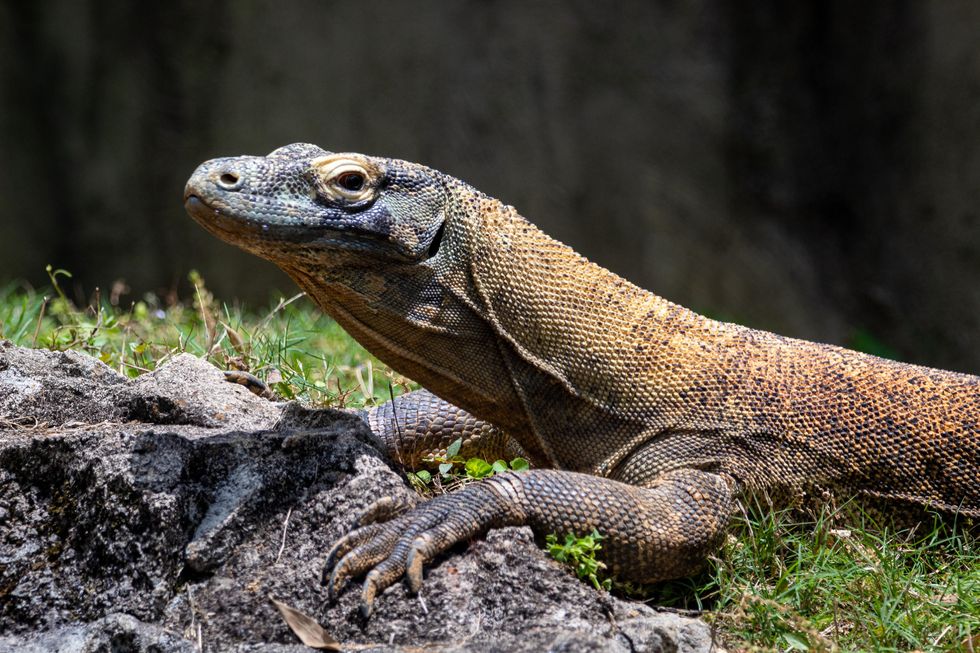 I HATE this thing
Photo by Joshua J. Cotten on Unsplash
Why would a "reptile" be created if everyone and their mother hates them so much? My cousin's aunt's son absolutely HATES snakes and other things that relate to reptiles. Why would so many people hate reptiles? Well, the answer is simple. We, since we are human animals, can sense other animals. We can sense animals such as puppies, kittens, and goldfish as God's creatures. Reptiles turn us off, and we object to their existence. Our inherent sense of this feeling gives us our natural instincts to tell that reptiles are indeed DEMONS!
8. They are predators.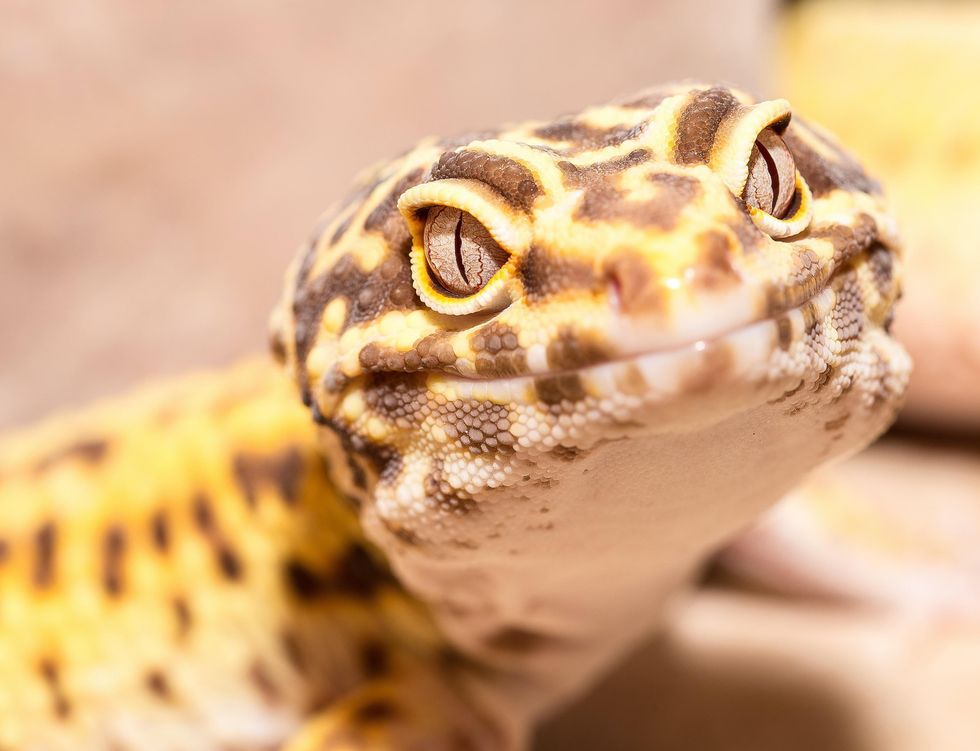 Vicious
Photo by Andy Holmes on Unsplash
Predators have an infamous reputation in EVERY ecosystem. Take a shark, for instance, and put it into a city setting. EVERYONE is terrified. A shark is an excellent predator. Now, take a snake and put it in a city setting. It would just get run over. Everyone will stomp on it. Snakes are TERRIBLE predators, especially in a human environment. Like I said before, a leopard gecko with surely lose to a great white shark. How are these reptiles great predators when they can barely survive in a metropolitan environment? Riddle me this, if snakes, lizards, and other reptiles can "evolve," why don't they evolve to survive in the Anthropocene age? Checkmate.
9. WE are Reptiles!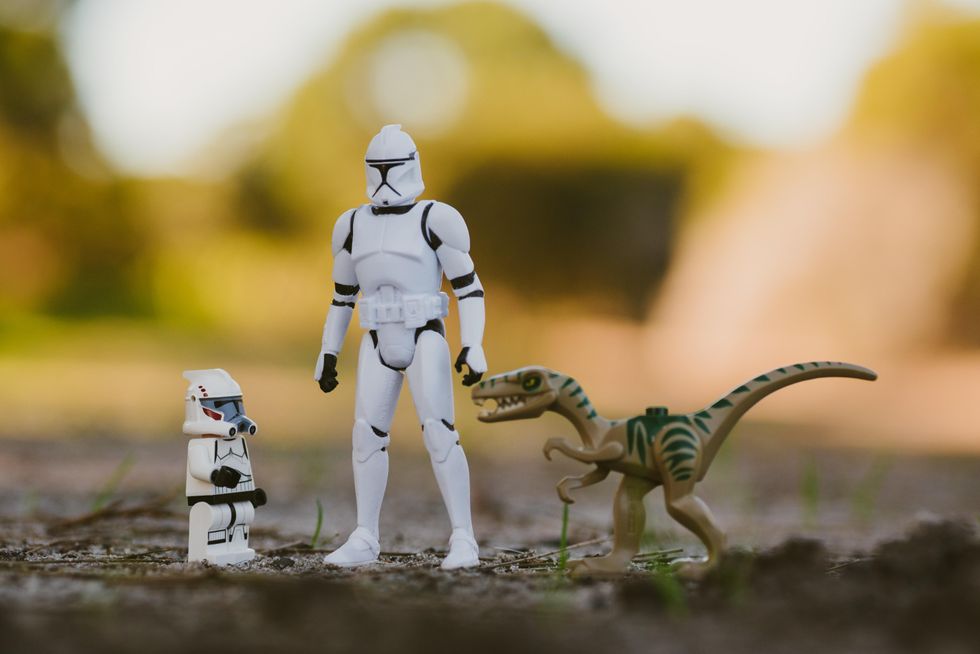 Man and "Reptile"
Photo by Daniel Cheung on Unsplash
It is common knowledge that WE have evolved from reptiles. We, of course, have evolved from the mighty Tyrannosaurus Rex. We can sense inferior beings. Reptiles are not REAL animals. Can you get that through your head? We can sense the robots among us. Just how they move, all robotic and predetermined. They are always looking, always expecting something from me. They will look all over the room; they WILL track us down. I remember when I was young, my sister had a bearded dragon. He bit me; he betrayed my trust. I can NOT forgive them. Those government spies.
10. I don't like them.
I hate them.