I consider the words relationship and commitment to be very two different things in the 21st century. Our generation has turned these terms into two completely different aspect of our lives. I mean seriously, what's the point of being in a relationship if commitment isn't going to be a part of it anymore?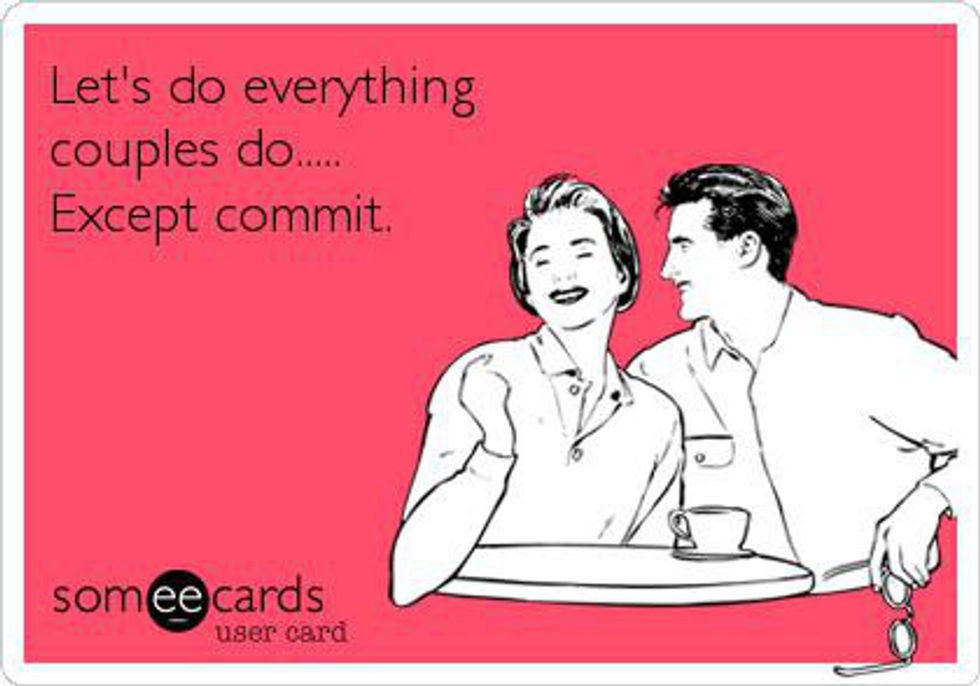 Today, people who are in a relationship are just there to please each other. They just want someone to pay attention to them when they want it, but don't want to return the favor when their partner needs the attention. Or, my personal favorite, when individuals just want to show off to the whole world what their other partner looks like, as if the person is a trophy. Lastly, they want to do everything together, but just not be committed to each other in the end.
Now commitment, that's a word you don't hear too often these days. This is because our generation doesn't like to use the word. It's as if people cringe at the sound of the word, like Voldemort from the "Harry Potter" series. Why should it be like that, though? Why should that word be wiped from our society?
Commitment is about making goals and staying together through thick and thin. You don't have to be married to be in a committed relationship. In fact, if you can't be committed in a relationship, what makes you think that you can be committed in a marriage? Your marriage is doomed to fail if you can't be committed in the relationship. Thus, relationships and commitment should always co-exist with each other. However, at the rate we're going, we are going to make the word nothing but a memory.
The next time you're in a relationship, ask yourself if you are willing and able to be committed -- not only to yourself, but to the person you're about to engage in the relationship with. If your answer is no, then there's no need to be selfish and rob this person of their happiness with someone else, all because you just wanted some attention.