As a guy who adores fashion, there is nothing I love more than pretending I'm in a 2000s teenage girl movie and having a mall montage. Trying on clothes is what I live for. My dad experienced the horrifying experience when we went to a department store in Scotland on a vacation and I had him holding about fifty different shirts alone for me to try on! But as a lover of retail and fashion, I have come to discover that in-person shopping is slowly falling off the face of the planet. I've come up with a few reasons as an explanation as to why nobody typically wants to go out shopping anymore.
1. Stores don't always carry what they do online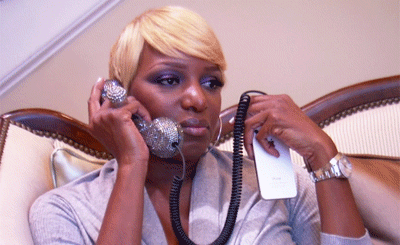 Giphy
That GIF is an accurate representation of myself when I go to the store and ask where they carry the shirt I want, and they say, "Oh that's an online exclusive!" I don't even know why I bother going out to the store when I see it right there online because it isn't guaranteed to be at the store. This isn't just the case for clothes, it's the case for ALL shopping. Your mother could be on Target.com and see a lamp you want, but when she goes to buy it in the store, it isn't available in stores. For this reason is why most people I know just prefer to order their products online rather than to go gamble that it's in the store.
2. Interacting with people can be hard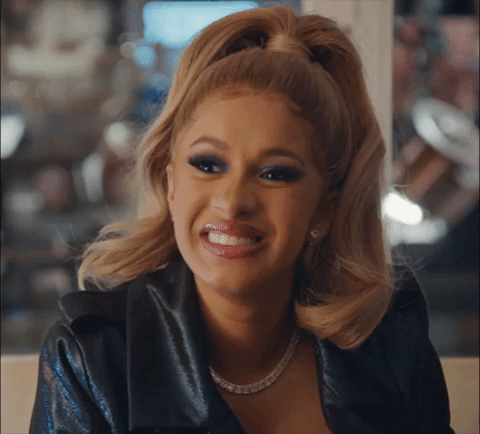 Giphy
Going to the store and interacting with the employees isn't easy for everybody. If you're like me, you will walk up to anybody and tell your life story, which is pretty fun. But, I would say that at least 75% of the people I know in my life don't feel as comfortable asking for help from the employees or even checking out with your purchases. It's totally understandable as some people get super anxious, or the employees are rude or maybe they just don't enjoy speaking to strangers. It's super common anxiety that even I have trouble just dealing with.
3. The online store has way more options than the physical store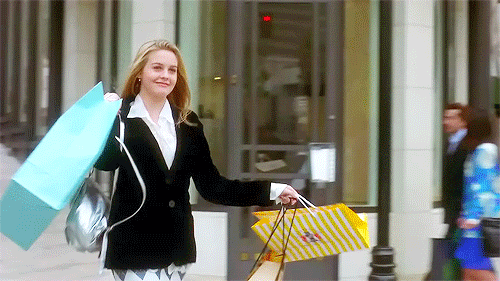 Giphy
If only we could all walk out of stores with multiple bags full of purchases. Unfortunately, that isn't how it happens nowadays! This kinda goes along with my first reason. Imagine you walk into a store right? You walk in, and there are so many options for each article of clothing. Well, get this: Every store's online version has 10 TIMES the content to choose from. It can't even compare to all the options that you can scroll through on your phone. So which be honest, which would you choose?
I'm a guy with a passion for fashion, but it is becoming more and more of a digital industry. I've learned that if I want to enter the fashion world someday as a career, I have to know that sooner than later it's all going to be digital and hardly any physical work. It's sad, but it also opens up so much more room for creativity. All in all, I am somebody who prefers online shopping when possible. But don't get me wrong I love going out to the largest malls too! Besides, I would like to hope that I can have my fashion movie moments for the rest of my life!
XOXO, Jake