Over forty years after their break-up, The Beatles are still the most beloved and celebrated band in the world. What's amazing about their legacy and huge archive of material is that all of these songs were recorded in less than eight years. From their early sessions of Please Please Me in 1962 to finishing up Let it Be in 1970 they compiled twenty number one hit singles, hundreds of memorable songs, and a baker's dozen of classic albums. And they did all of this their twenties. The content and sounds of each album throughout their run shows their evolution from 1960's pop songs to experimental and philosophical tracks to full-blown psychedelic music. With a total of thirteen albums, it's hard to choose which album is better than the other and which is the best overall, it's a debate that will last as long as The Beatles are popular. This list however, will try to anyway, and as someone who has been a Beatles fan for about seven years now, I made a list that I believe ranks all thirteen albums from worst to best. The criteria to make the list it that it has to be an album that includes original Beatles content, meaning soundtrack their movies can count, and hit singles that were not featured on the album are not counted as material for them. Compilation albums such as Let it Be Naked and Love also are excluded. So with all that out of the way, here is the list.
13. Beatles For Sale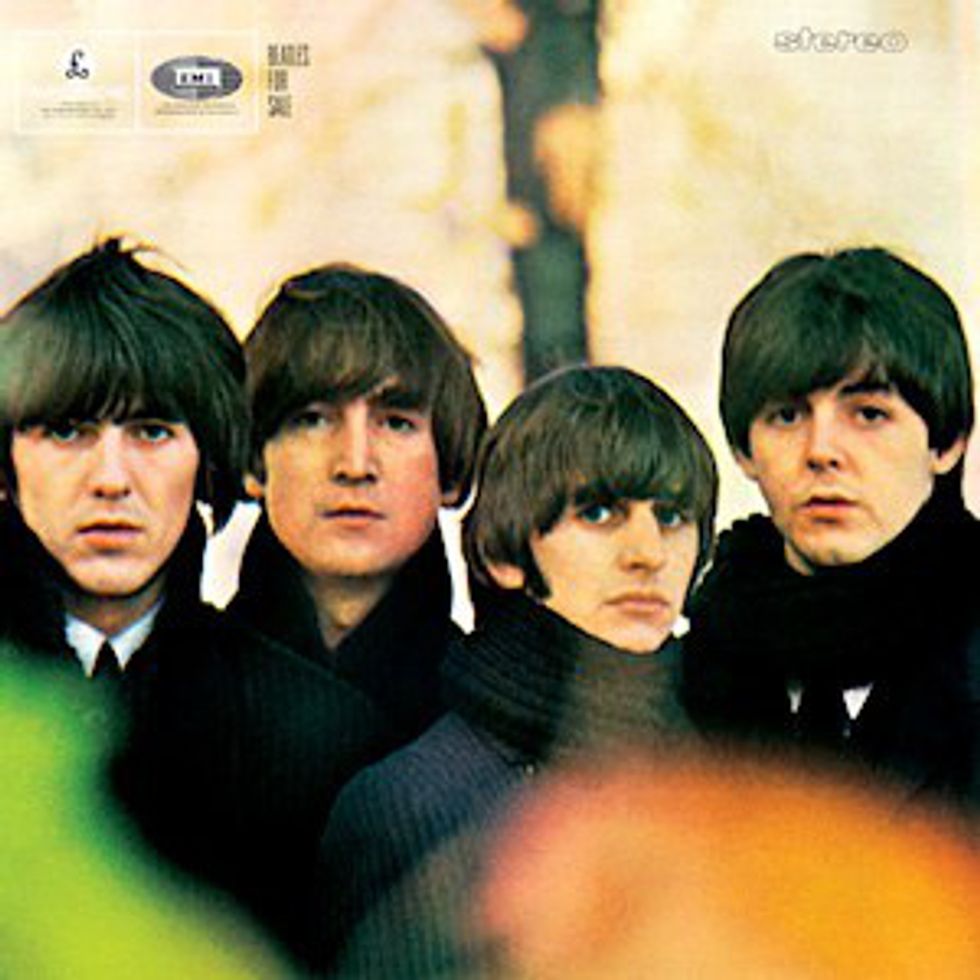 Let's just start by saying that there is no shame in being considered the worst Beatles album, as the weakest Beatles record is better than most group's best. Some fans might not even know this record exists and most of the songs on it, with the exception of Eight Days A Week. The rest of the catalogue is mostly covers and obscure original songs, likely because the studios wanted to cash in on Beatlemania with another record. Hidden gems like No Reply and I'll Follow the Sun show that even an rushed Beatles album isn't bad at all.
12. Please Please Me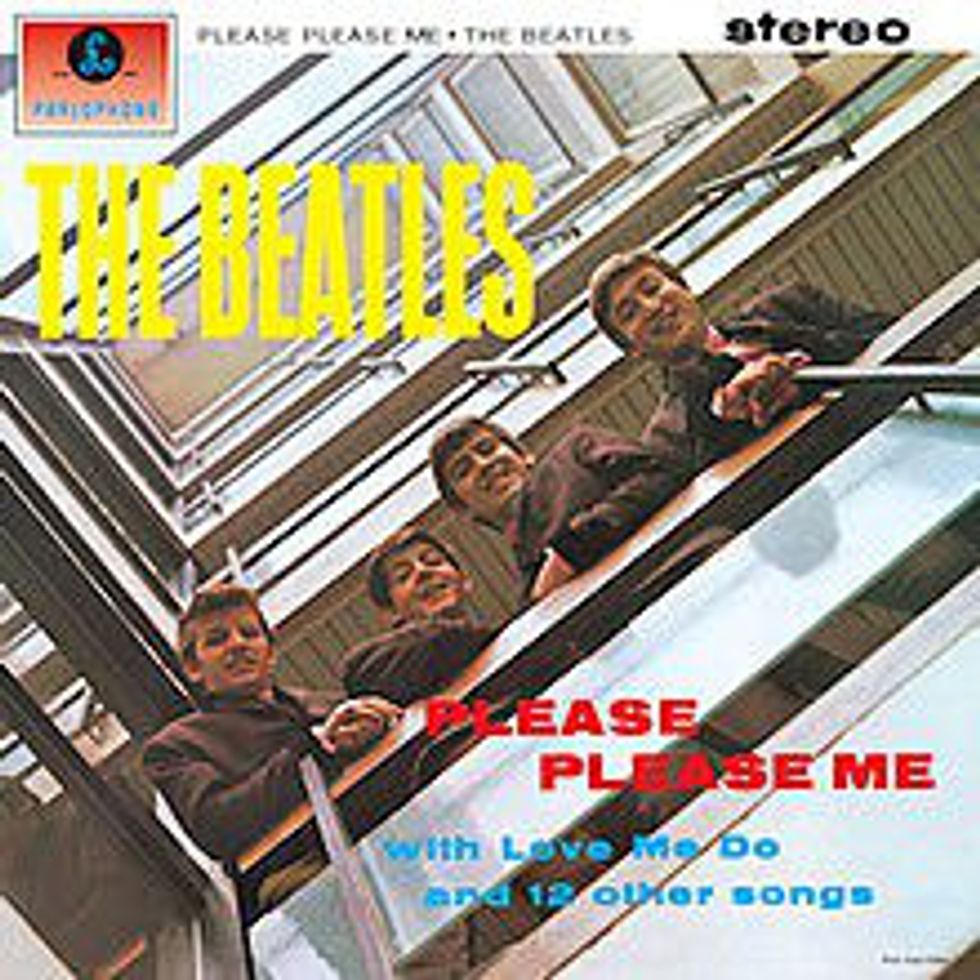 The Beatles first album is one of few that shows it's age. Coming out of the raw sounds of the Cavern Club, is the record that launched their popularity in England. The two best songs bookend the album with the intro I Saw Her Standing There and the classic closer Twist and Shout. It's the kind of record that only die-hard Beatles fans would listen to all the way and for hipsters who claim it was their best.
11. Yellow Submarine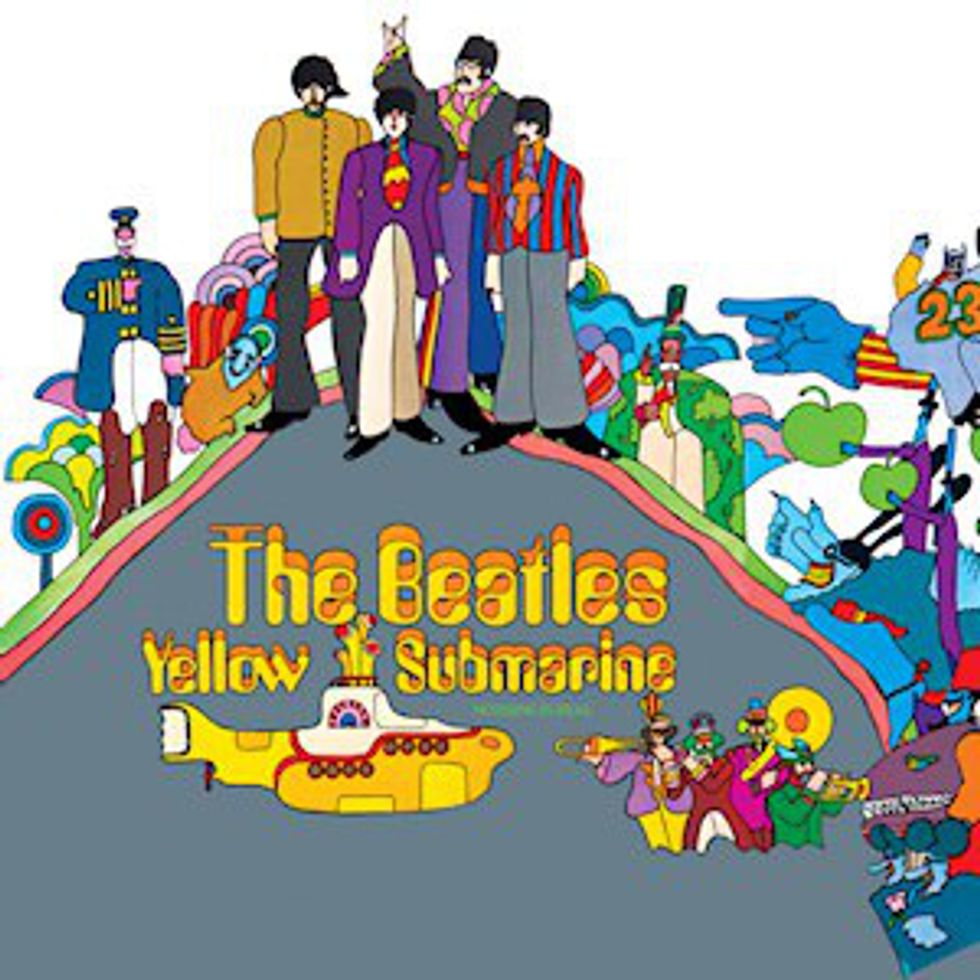 Yellow Submarine is somewhat debatable on whether or not it should be a legitimate Beatles album, as it's a mix of original content, re-released songs that were in the movie, and original music in the movie. The original songs are solid, but not classic Beatle songs, but it goes well with a movie that's greatly uses art and animation to go along with it.
10. With The Beatles [rebelmouse-proxy-image https://media.rbl.ms/image?u=%2Ffiles%2F2016%2F10%2F28%2F636132844988228917-1071952435_WithTheBeatles.jpg%3Fitok%3DIiJHRqEa&ho=https%3A%2F%2Faz616578.vo.msecnd.net&s=939&h=fe66dce3000a84ed735c69c9e838d031aa4b4f3f5121f117ee3f197c0e42df5e&size=980x&c=4291161525 crop_info="%7B%22image%22%3A%20%22https%3A//media.rbl.ms/image%3Fu%3D%252Ffiles%252F2016%252F10%252F28%252F636132844988228917-1071952435_WithTheBeatles.jpg%253Fitok%253DIiJHRqEa%26ho%3Dhttps%253A%252F%252Faz616578.vo.msecnd.net%26s%3D939%26h%3Dfe66dce3000a84ed735c69c9e838d031aa4b4f3f5121f117ee3f197c0e42df5e%26size%3D980x%26c%3D4291161525%22%7D" expand=1 original_size="1x1"]
Their second record that launched into superstardom in America was actually called Meet The Beatles in the states, and the hit singles that made them every girl's dream: I Wanna Hold Your Hand and She Loves You, are not on the record, they were exclusively hit singles. And to admit, The Beatles early records are written as typical pop rock songs from the time, though they did them better than almost everyone else. It Won't Be Long and All My Loving are among the tracks you see them perform on their famous performance on the Ed Sullivan Show the other concerts in front of thousands of girls turned mental patients in black-and-white television.
9. Help!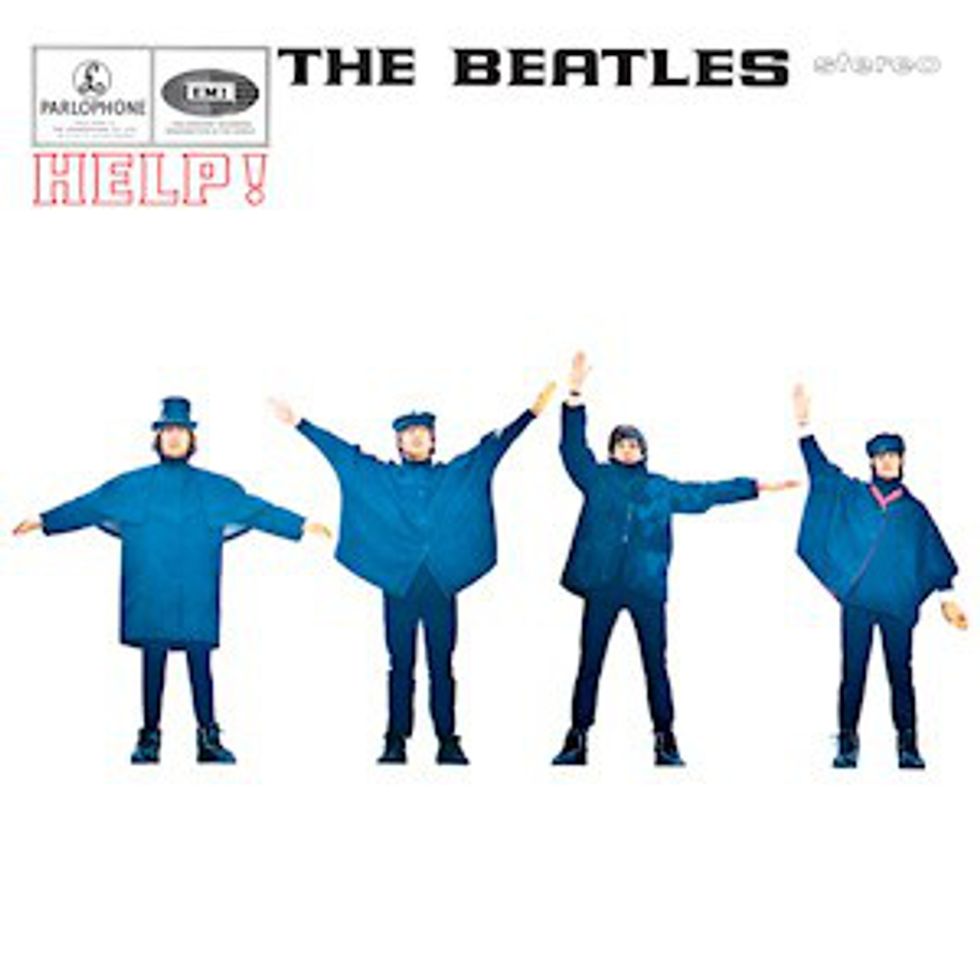 The title track of "Help!" Was actually John Lennon's cry in desperation because of the stresses of fame and fortune along with being a young husband and father. It was also the soundtrack of their second movie which was a silly, but fun, comedy that's worth watching once. A chunk of this album was a part of their set list for their most famous performance ever at Shea Stadium in 1966. While the songs are still oldies pop they're faster and catchier, including one of their better songs Ticket to Ride. Also included is the Yesterday, the most covered song of all time and some of the most sincere and poetic lyrics they ever wrote.
8. A Hard Day's Night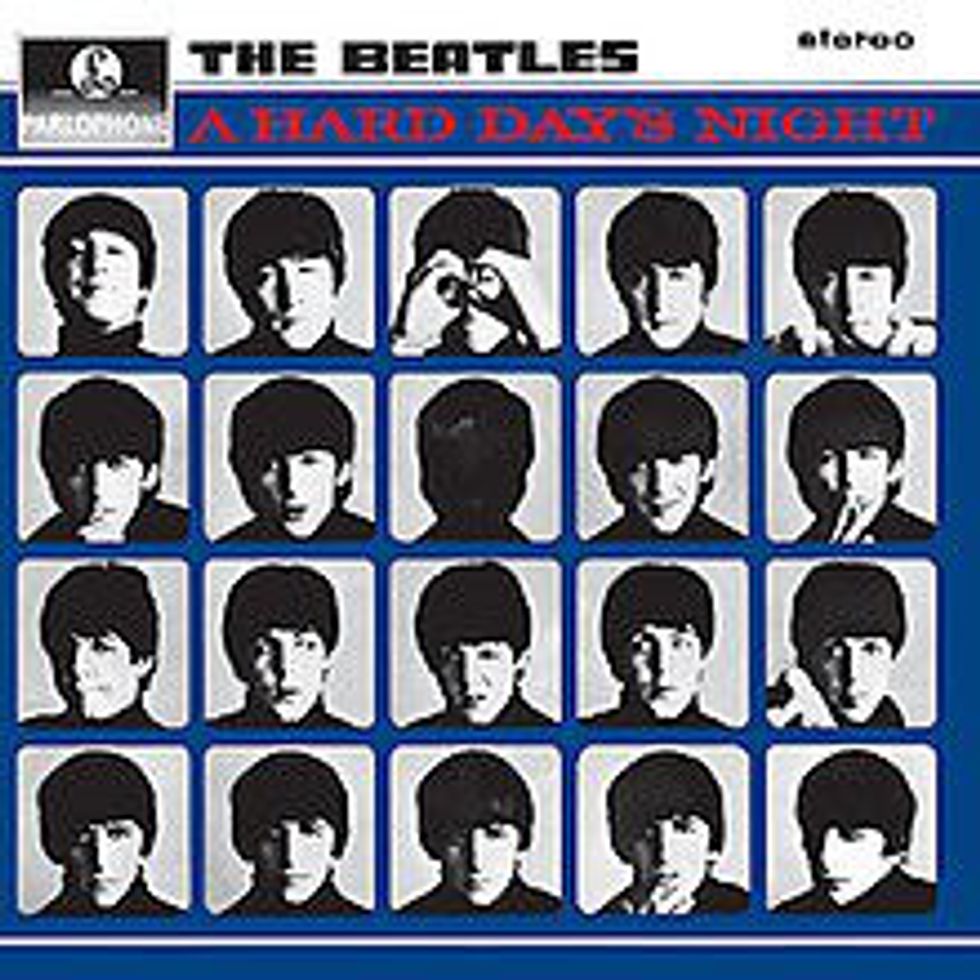 The soundtrack to the first and best Beatles movie made (including the ones that used their songs post-break up, sorry Across the Universe.) The title track and Can't Buy me Love are the standout tracks but this record is full of hidden gems like I Should Have Known Better, If I Fell and And I Love Her (A chilling cover of that last song is done by Kurt Cobain) The album as a whole is really enjoyable when watching the songs being played in the movie as the band is at their peak popularity while still being four young lads from Liverpool.
7. Magical Mystery Tour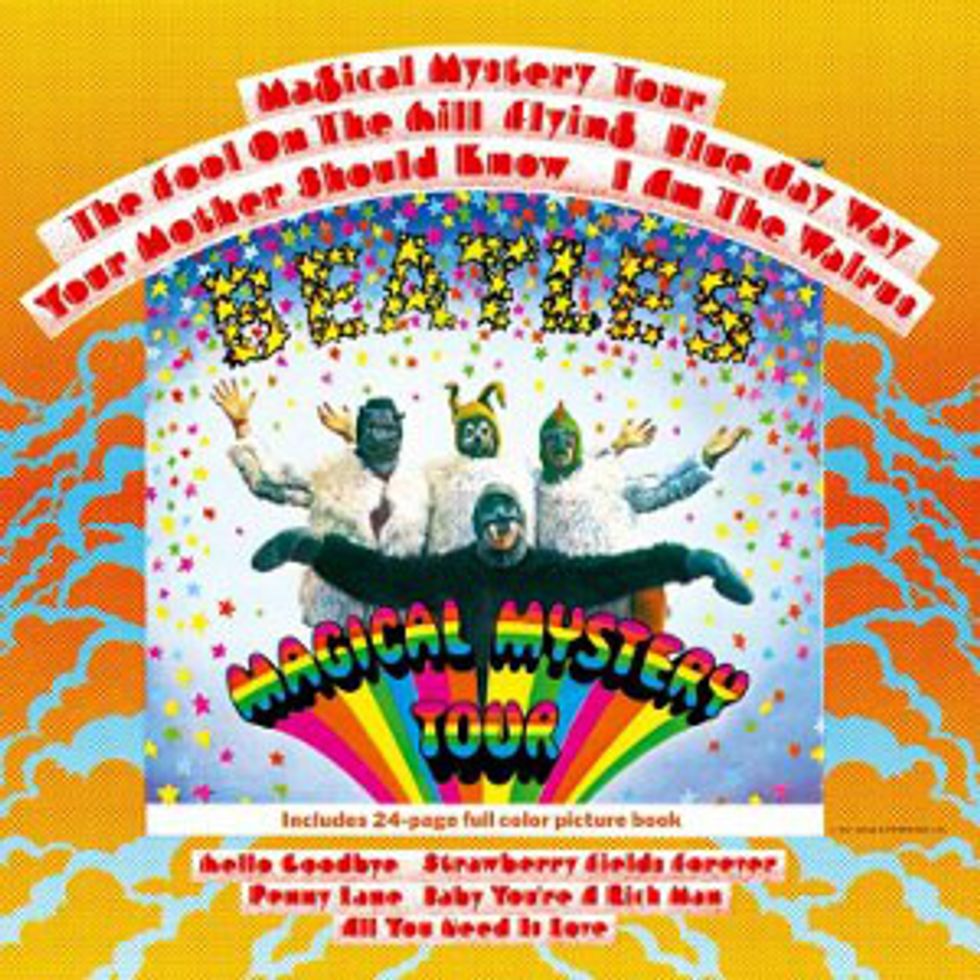 When this movie came out it was panned by critics and considered the worst Beatles movie. It also somewhat cheats by having two iconic Beatle songs Strawberry Fields Forever and Penny Lane which had been released as hit singles earlier in 1967 and probably should have been included on Sgt. Pepper, a decision even producer George Martin regrets. This album is not as powerful as Pepper but it's whimsical and colorful songs are still fun with classics like I Am the Walrus. The Fool on The Hill I think, is a beautiful song and relatable to a lot of young adults from today and even back then.
6. Let It Be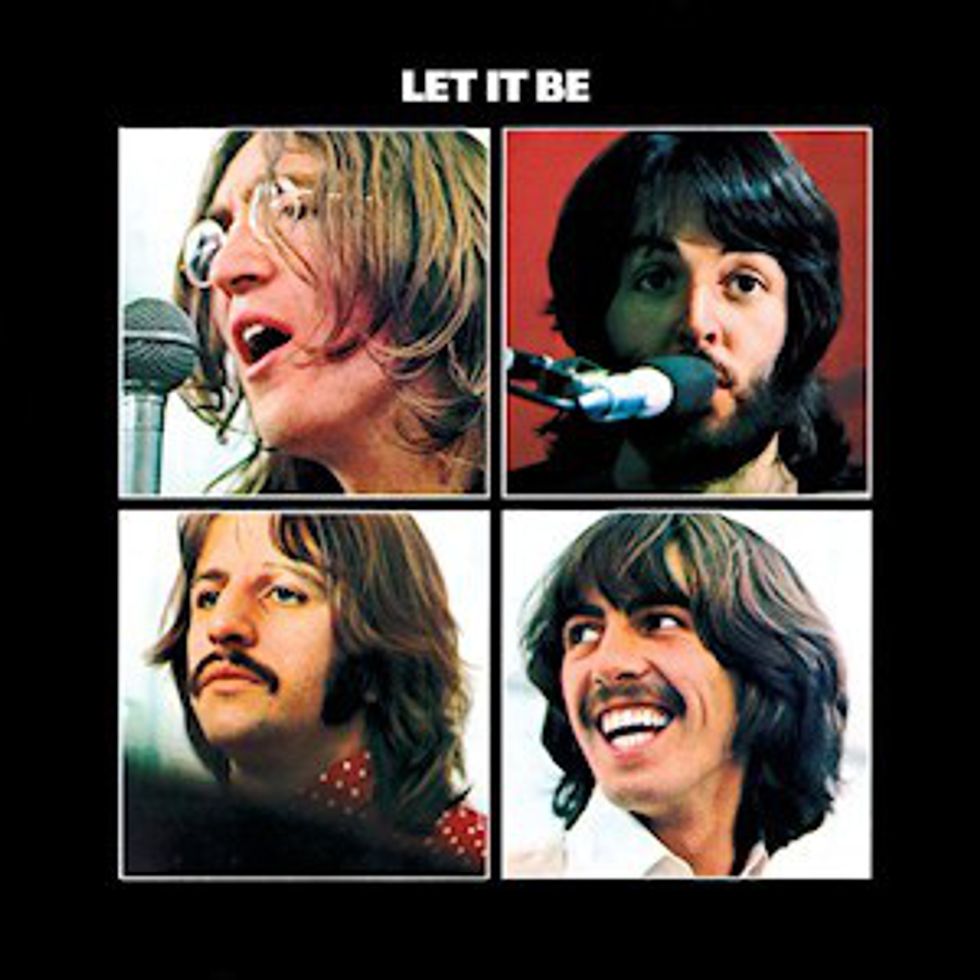 After years of being experimental and creating colorful songs, Let it Be was the last Beatles record to be released and the only one to come out in the 1970s. It's easy to sense in the bluesy and downbeat song lyrics that The Beatles were nearing the end. No colorful outfits or smiles of joy, but four men who grew out their hair to endure the winter of 1969 stressed out by their financial troubles with Apple Corporation and starting to spread apart. Let it Be was a project that was meant to be a feature film which would culminate with a big concert, but instead it was turned into a sad documentary and climaxed with their famous rooftop concert, the last unofficial concert show they ever played. Tracks like Dig a Pony, One After 909, and Get Back had laid black blues influences. Even with the dark material there were still beautiful songs like Across The Universe and The Long and Winding Road. And the title track is still one their best and most hopeful songs, accepting fate but still having hope for the future. What's also unique about this album compared to the rest is that Billy Preston became the unofficial fifth Beatle as their organist; a decision which George claimed was because Preston's presence as a guest musician gave the band an incentive to keep their manners and priorities in check. Famous music producer Phil Spector also helped produced this record instead of the incumbent George Martin. If there's one indication by this record that turned into the band's eulogy, The Beatles did not belong in the 1970s.
5. The Beatles (The White Album)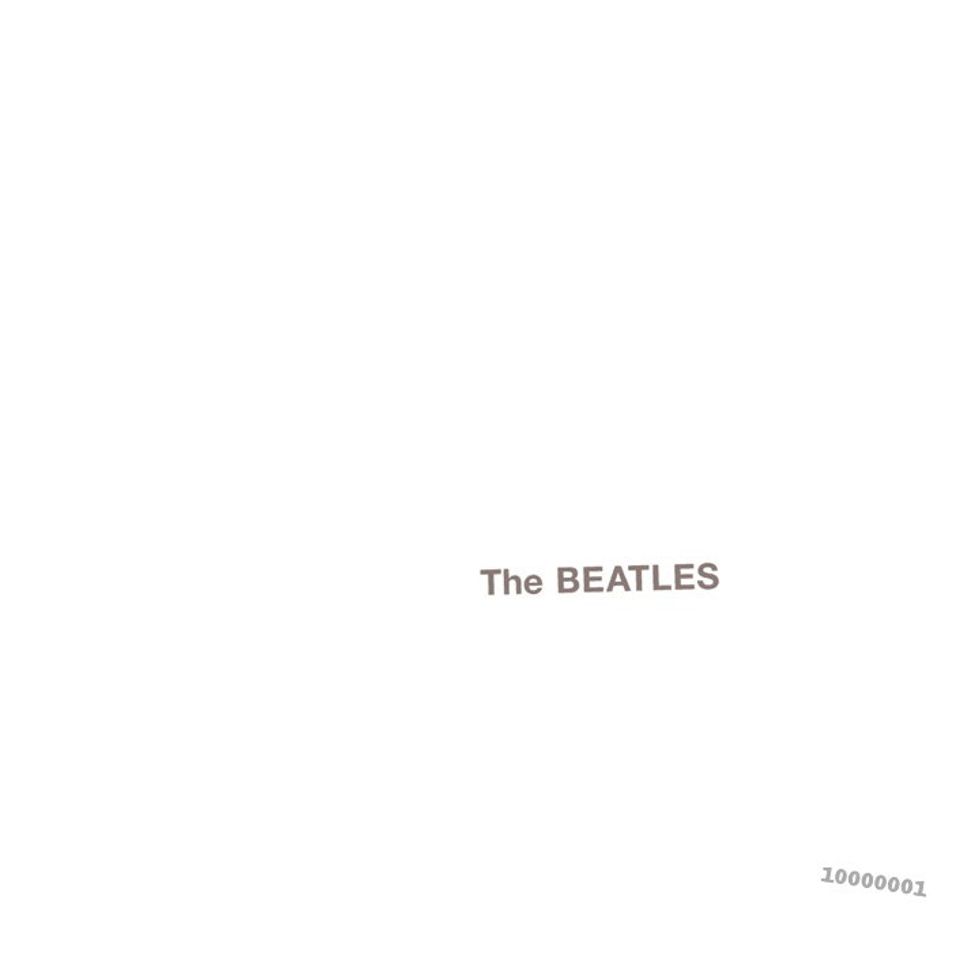 It loses points for having songs that were somewhat over layered and overdone. Their only double album had songs that were clearly filler and as a result, produced some of the bands worst songs. Nevertheless, this album has a collection of classics which make up for it. Eric Friggin Clapton comes onto play the solo of arguably George's best written song While My Guitar Gently Weeps, a song so good that Harrison's simple acoustic version might even be better than the final product. Ringo's songwriting debut Don't Pass Me By is included along with his soothing voice in the closing track Goodnight. Paul's songs range from a Beach Boys and Ray Charles homage with Back in the USSR to old time music with Honey Pie to maybe the first heavy metal song ever in Helter Skelter to soft acoustic tunes with Mother Nature's Son and Blackbird. John's songs follow the same randomness with a moving tribute to his late mother Julia to another hard rock hit with Revolution to a true Blues homage with Yer Blues to the wild lyrics of Happiness is a Warm Gun. Oh, and Revolution 9.
4. Rubber Soul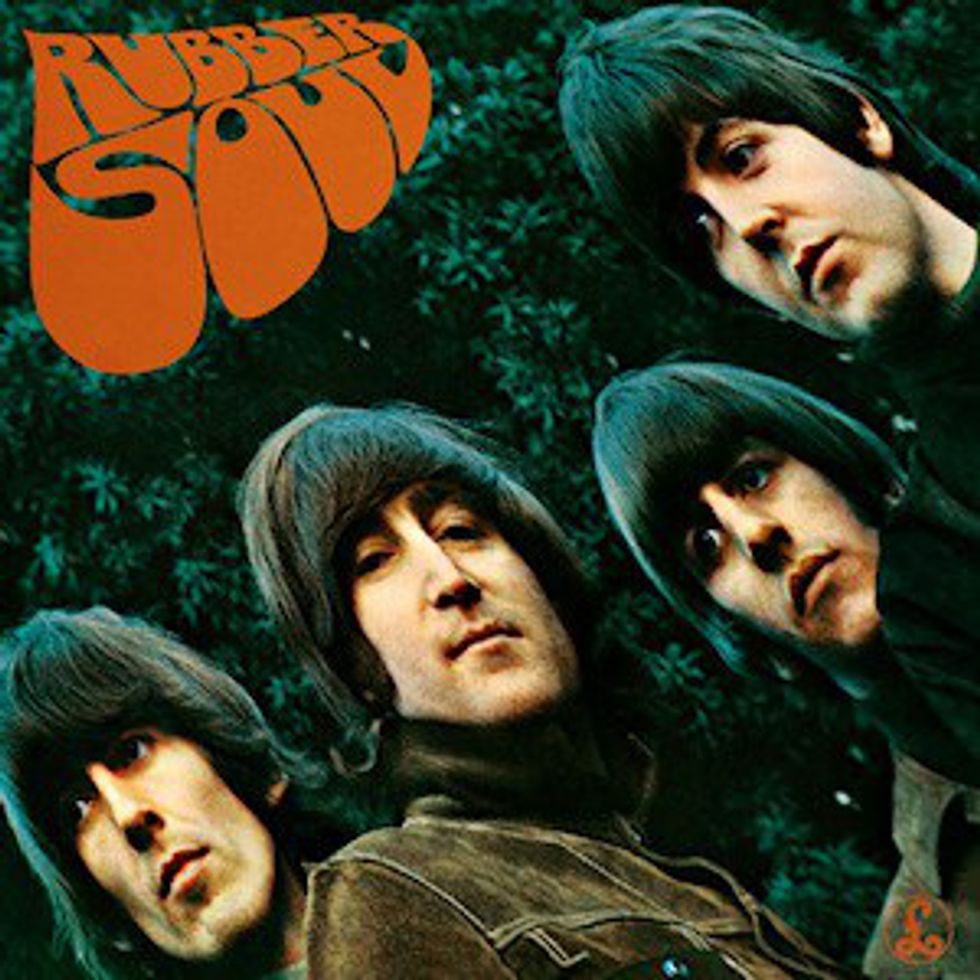 The first Beatles album where they dipped their toes into songs about adult and psychedelic themes, Rubber Soul is considerably underrated for probably not having as catchy a name or album cover as the rest of the top five. (Unfair but true.) Norweigean Wood (This Bird Has Flown) is a prime example as John (who was married at the time) sings about a real life affair he had, while Geroge takes his first shot with the sitar and plucks the catchy rift. John certainly didn't hide the well-known insecurities with this record, his self-loathing Nowhere Man was a precursor for his solo career. Paul also writes about the struggles of his relationship at the time with I'm Looking Through You and You Won't See Me. Even with all of the darker material, some of their most beautiful love songs ever written are in the record with Michelle, Girl and In My Life. Though the album ends on probably their darkest song with Run for Your Life where they sing about literally threatening to kill their girlfriend if they cheat on them. Yikes.
3. Revolver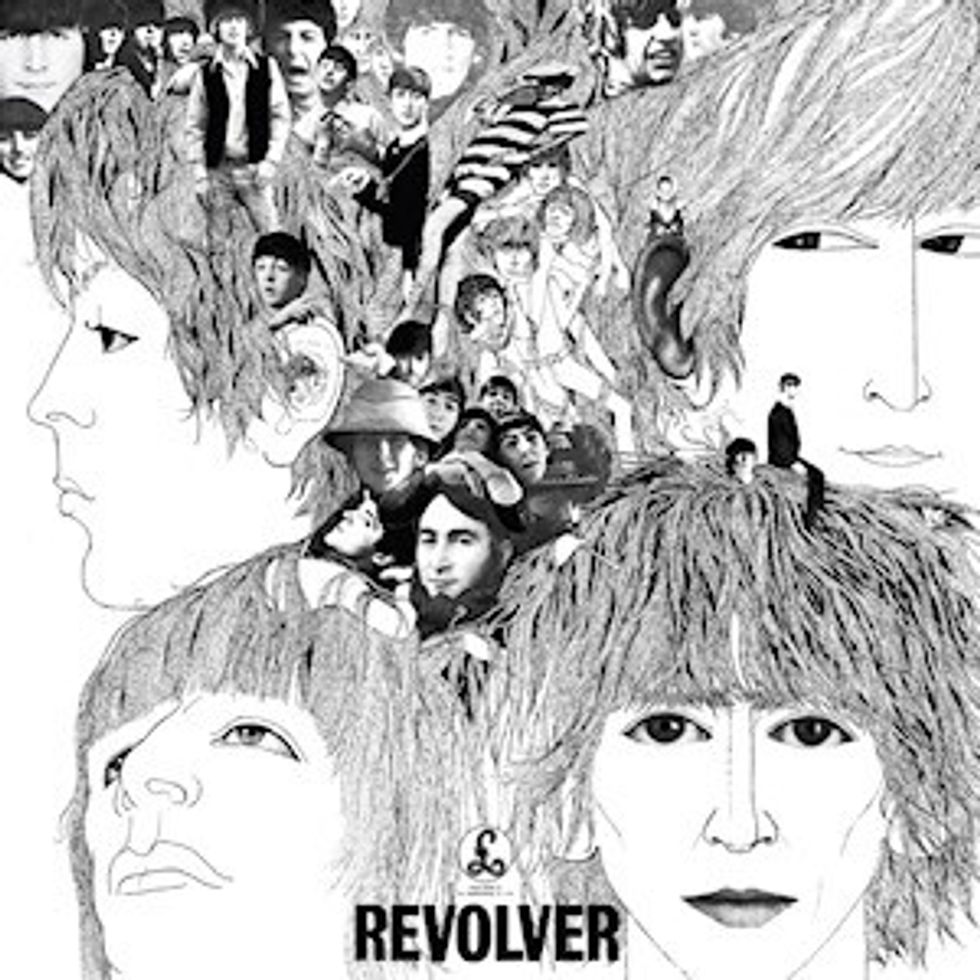 In many ways a companion to Rubber Soul, but Revolver takes the edge because it contains more experimental songs which foreshadowed the next two years of material. Especially seen in the closing track Tomorrow Never Knows that was arguably their first and most psychedelic song, and no song in this world sounds similar. The sad but beautiful Eleanor Rigby about dying alone was the first Beatles song to be done with a string orchestra and no rock instruments. Paul also sang one of his more beautiful love songs Here, There, and Everywhere, along the innocent Good Day Sunshine and Got to Get You Into My Life, which he later admitted was about pot. Lesser known songs like And Your Bird Can Sing and Doctor Robert are underrated tracks on an album full of classics. And to probably many peoples surprise: the song Yellow Submarine was originated on this album, not on the later, more colorful ones.
2. Abbey Road [rebelmouse-proxy-image https://media.rbl.ms/image?u=%2Ffiles%2F2016%2F10%2F28%2F636132850211152649-980906674_AbbeyRoad.jpg%3Fitok%3DBgfH98zh&ho=https%3A%2F%2Faz616578.vo.msecnd.net&s=590&h=743071e046d80263e7e802935a2e72244562963330c214c5e20ce30d0df1137a&size=980x&c=1076949467 crop_info="%7B%22image%22%3A%20%22https%3A//media.rbl.ms/image%3Fu%3D%252Ffiles%252F2016%252F10%252F28%252F636132850211152649-980906674_AbbeyRoad.jpg%253Fitok%253DBgfH98zh%26ho%3Dhttps%253A%252F%252Faz616578.vo.msecnd.net%26s%3D590%26h%3D743071e046d80263e7e802935a2e72244562963330c214c5e20ce30d0df1137a%26size%3D980x%26c%3D1076949467%22%7D" expand=1 original_size="1x1"]
Considering that they made this record after their tumultuous Let it Be sessions, it's shocking to see how relaxed and bliss the band felt knowing they wanted to make the best record they could make before going out. The opening track Come Together was originally a campaign sing for famous philosopher and hippie Timothy Leary that turned into one of their best tracks, a song that John Lennon even performed in a solo concert after completely dismissing The Beatles material following the breakup. George Harrison reached his apex as a songwriter for the group with warming masterpieces in Something and Here Comes The Sun, two songs which can brighten anyone's day. Paul somehow wrote a silly and innocent tune about a fictional serial killer who murdered people with a hammer in Maxwell's Silver Hammer. Ringo again wrote a song that's whimsical enough to fit in Yellow Submarine with Octopus's Garden. I Want You (She's So Heavy) is the edgiest and bluest song on the record that goes on for eight minutes before an abrupt ending. And you take a journey into simple bliss as the soothing voices of John Paul and Geroge combine to create audio ecstasy with the indescribable Because. Then comes a collection of shorts songs that is considered simply as the Abbey Road Medley, while the notes and lyrics are randomly assorted, it's a fun and wild ride that feels like a Broadway musical, all leading towards The End a fitting closer for the last song on the last album they made together, unless you count the twenty second Her Majesty clip right after. Oh and if you ever go to England and try to do the Abby Road walk with your friends or family, practice it several times first, because it is easier said than done.
1. Sgt. Pepper's Lonely Hearts Club Band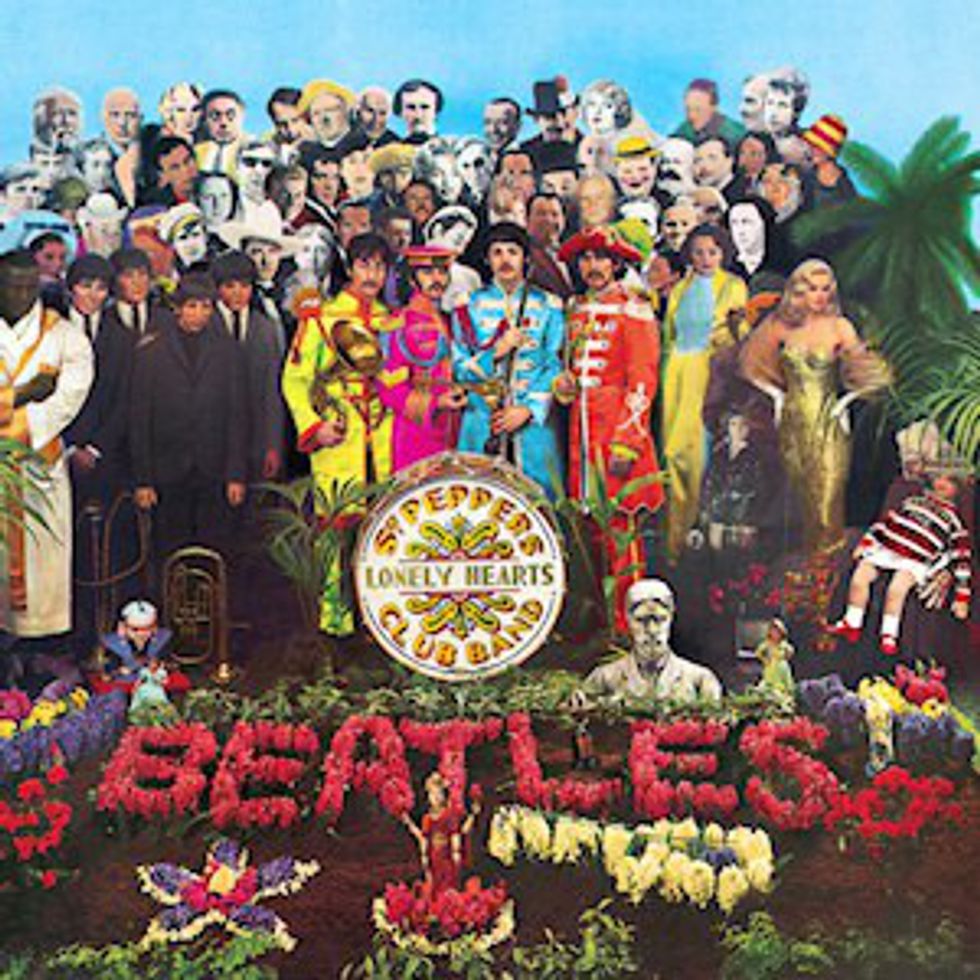 Rolling Stone magazine honored Sgt. Pepper's Lonley Hearts's Club Band as the greatest album in the history of modern music, and this list agrees. Listening to Sgt. Pepper from beginning to end is an experience very few records offer because the variety of beautiful imagery, unique lyrics, and uses of sound not done before nor since. While some consider it the original rock concept album, the story of the record is simple: The Beatles play a concert as a different band which reflects the title, and among the members is Sgt. Pepper and Billy Shears. (Peter Frampton and the Bee Gees attempted to turn that album into a movie in 1978 which shall not be mentioned again.) The fun intro leads to one of their most covered songs With a Little Help From My Friends, which is the best song sung by Ringo Starr in his entire career. Then it transitions to the beautiful and psychedelic Lucy in the Sky with Diamonds that has an intro to die for. Lesser known songs like Getting Better, Fixing A Hole She's Leaving Home and Lovely Rita aren't as memorable but each tune brings a striking sound not usually heard from them. John's Being For the Benefit of Mr. Kite and Paul's When I'm 64 are among their best written work. George's track, Within You Without You, shows him fully embracing his play of the sitar and lyrics of Eastern religion and philosophy and is one of the most underrated Beatles songs of their entire catalogue. The last three tracks of this record is a roller coaster itself: Good Morning, Good Morning is a wild wake up song with cynical lyrics sung by John and a score of animals yelling and barking together. Then a reprise of the title track comes up showing that the band has finished their concert and saying farewell to the audience, but little do they know there is an encore. That encore is the most powerful and ambitious song The Beatles have ever made. It's not just a song, it's an experience. A Day in the Life begins with vocals from John which brings chills and goosebumps on the skin, and leads to an overly dramatic orchestra playing fifteen bars in a few seconds that you can feel your heartbeat and unable to focus on anything else. Paul's lyrics come in the middle to let us down back to earth before John takes over again and the orchestra (who wore weird nose masks for some reason while playing) returned with another climatic ascention towards the mountains of music. As the last note leaves their strings, a giant piano E chord is pressed down and lingers for a full minute, finishing the greatest album the Beatles have ever produced, and maybe the best of all time.