On Thursday, January 27, 2016, Scripps College was incredibly fortunate to have civil rights and feminist activist, scholar and writer Angela Davis speak about her life and experiences with activism.
Davis was born in Birmingham, Alabama in 1944. She taught philosophy at UCLA and was a professor in the History of Consciousness Department at UC Santa Cruz. Not only was she a prominent figure in the Civil Rights Movement from her association with the Black Panther Party, but she was also a former member and leader of the Communist Party USA. Davis gained national attention when she was charged and arrested after a prison breakout in 1970 (pictured below). She was acquitted in 1972 after millions of people throughout the country and the world called for her freedom. Davis is most well known for her activism regarding gender equality, prison abolition, and racial equality.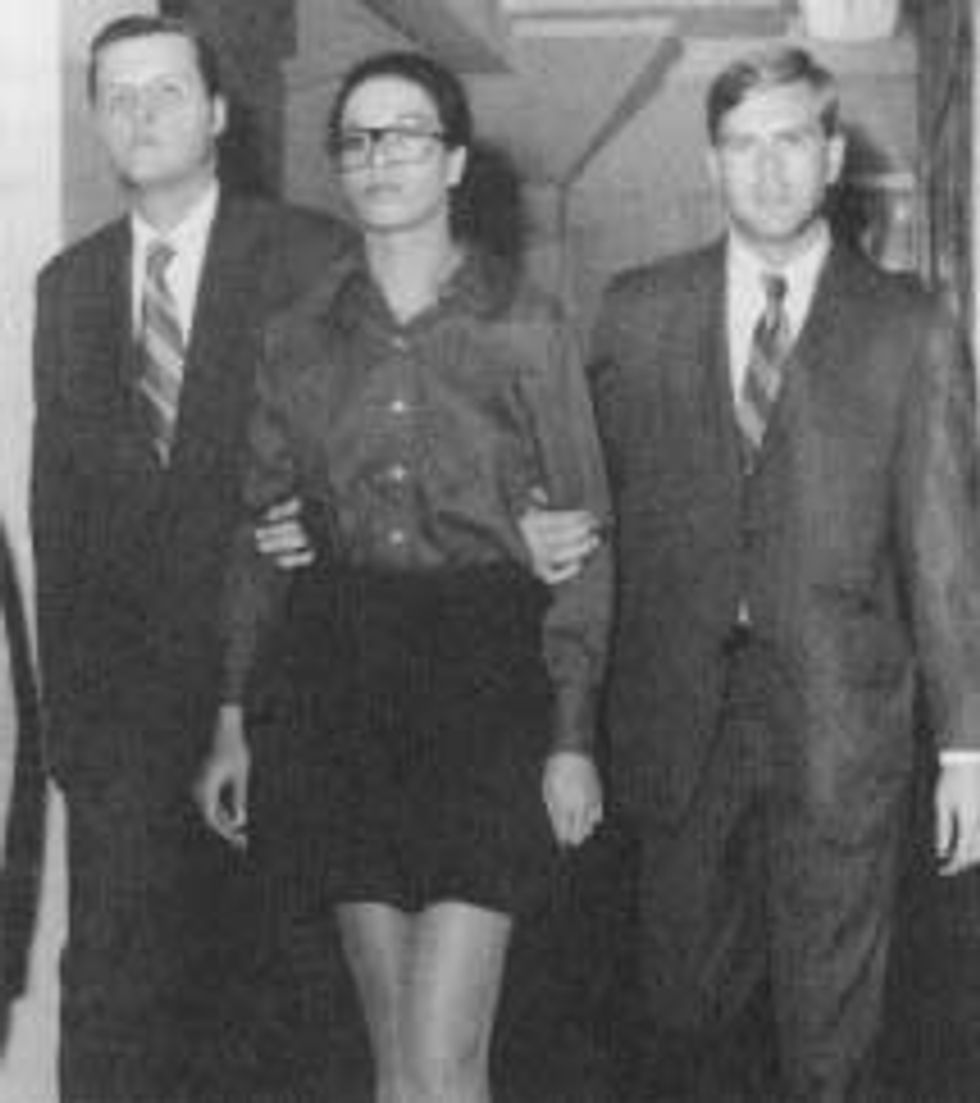 On Thursday, Davis discussed how the environment she grew up in made her aware of the social inequality that existed and how her mother led her to believe that she could do something about it. She explained how her mother encouraged her to seek change and told her, "This is not the way things are supposed to be, and they're going to change, and you're going to be a part of that change." Davis said that she felt she had to help, not only for herself, but also for future generations.
What Davis felt was most important in her upbringing was the emphasis her mother put on the importance of education. She stressed the connection between knowledge and transformation and how education was the only possible path towards freedom; without education, there can be no liberation.
As a student, this stuck with me, mostly because I never really realized how much I'd been overlooking education as a resource I have to make an impact on society. When you're in college, worrying about your next midterm or final paper, you tend to overlook the privilege you have. You're attending an institution that promotes progressive thought and encourages avocation for social justice. This shouldn't be a privilege -- it should be a right for everyone to have access to knowledge so that they, too, can impact their world. And so we should be using the knowledge we're gaining to ensure that other people have the same opportunities we do.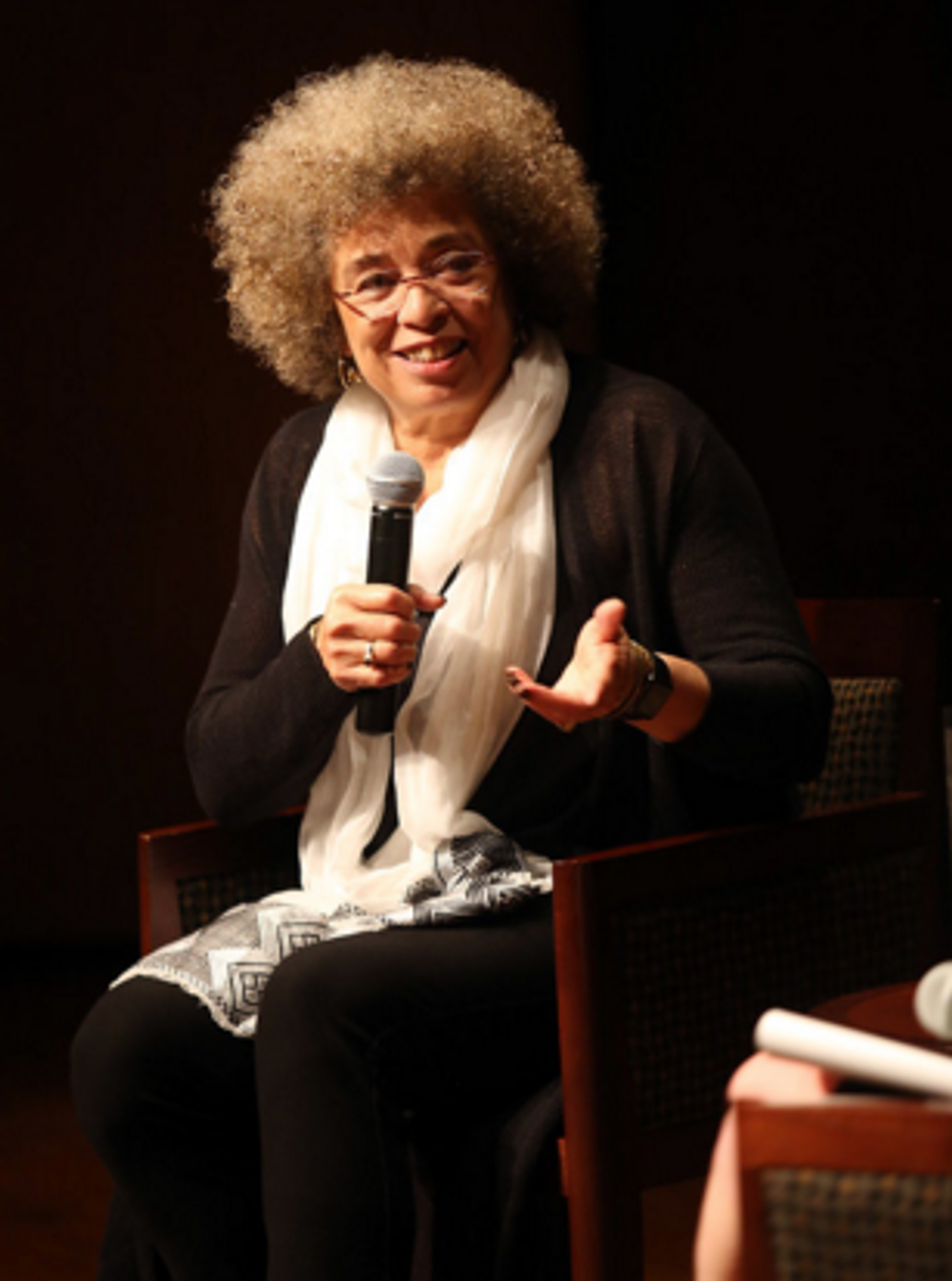 Davis' advice to young student activists is to be a scholar and be active. "Take advantage of the fact that you're at an institution like this [Scripps] where you get to learn," she said. "And that may not be what you thought I was going to say because you'll never ever again -- unless you spend the next seven years in graduate school -- have the opportunity to spend almost all of your time devoted to reading and thinking and engaging critically. And it seems to me that that knowledge -- if it's going to make any difference at all -- it has to be taken up in transformative practices. So be active as well. There are those who assume that either you're the really smart ones and you have your head in the books all the time, or you're the ones who are active, and I think you can do both all the time."
At the end of the discussion, a few audience members were able to ask Davis a few questions. I wanted to ask Davis how she dealt with people who believe that the world will always be the way it is and that we shouldn't waste our time trying to fight against it. I wanted to know what us young activists can do about people who believe one person, especially a young person, cannot alter the way a whole population thinks.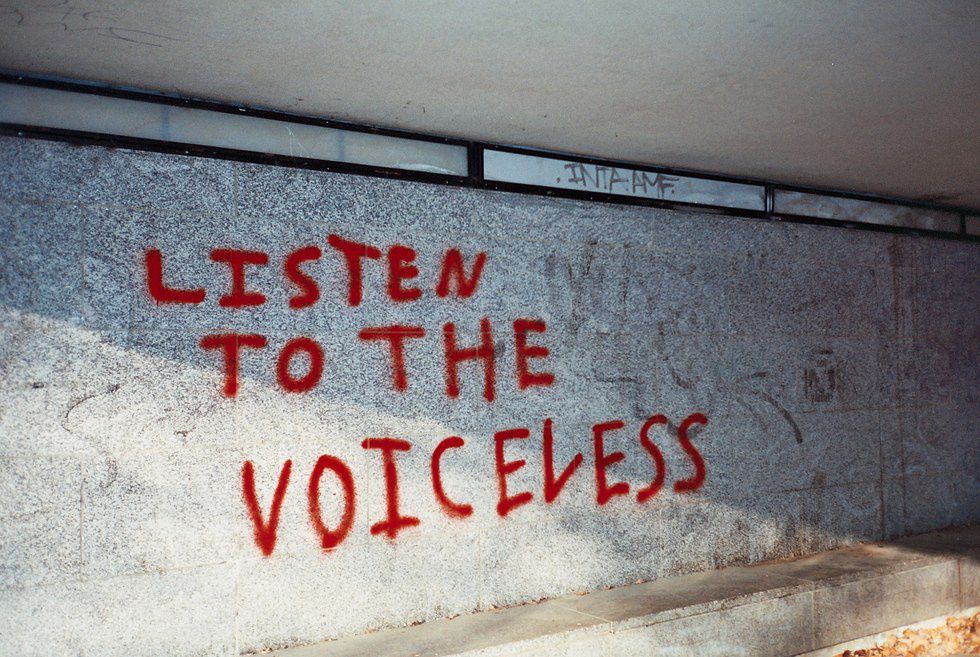 Unfortunately, she didn't have time to answer every question, but this is what I think she would have said. (And Professor Davis, if for some unfathomable reason you happen to read this article, I hope you'll let me know if I got this right.)
You are never truly alone in your goal to change the world. You are part of a network, a community, a movement of thousands -- if not millions -- of people across the globe that are striving for the same goals you are. You are equipped with the knowledge to do something, so use it regardless of what other people think you can and cannot do. You are the artist, the writer, the maker of a vision of what life might be like if we were not encumbered by the conditions that we have today. So work toward that. You are one person, but never think that you're alone, because someone else is also calling for what you want to see in the world.
Thank you, Professor Davis, for speaking to us, and thank you for inspiring not just me, but countless others to strive to change the world.