While on-air, Rachel Maddow, a television host and co-anchor on MSNBC, broke down when having to deliver breaking news from the Associated Press stating that babies and toddlers were being separated from their families and put into "tender-age facilities" by the Trump Administration.
She later apologized for what happened. But why?
There has always been debate around immigration, but the "zero-tolerance" policy has really struck a cord in a lot of people. Nearly 2,000 children have been taken. Babies are being ripped away from their parents at the border, with no care from officers that they are ruining the parent-child attachment in many of these kids.
How can people just sit and watch babies get taken from their families while holding their own baby? People see this families as intruders, but if they took one day to live the life they are running from, they will understand. Honduras, which is where the mother and child above is from, is riddles with gang violence and poverty. Any parent would want what is best for their child, and that is what these families are trying to do. They are not intruders, they are people in need of help. But we are doing more worse than good by separating these families and putting these children in "tender age" facilities.

Many people are outraged over these facilities because they are being considered a place of "government-sanctioned abuse." The cries of children calling for their moms and dads have been recorded and pictures of children sleeping in cages have been publicized.
In one facility in South Texas, a 16-year-old had to teach other kids how to change diapers as one 4-year-old was not changed. Up to 20 children are kept in one cage sleeping on mats on the floor, like shown below.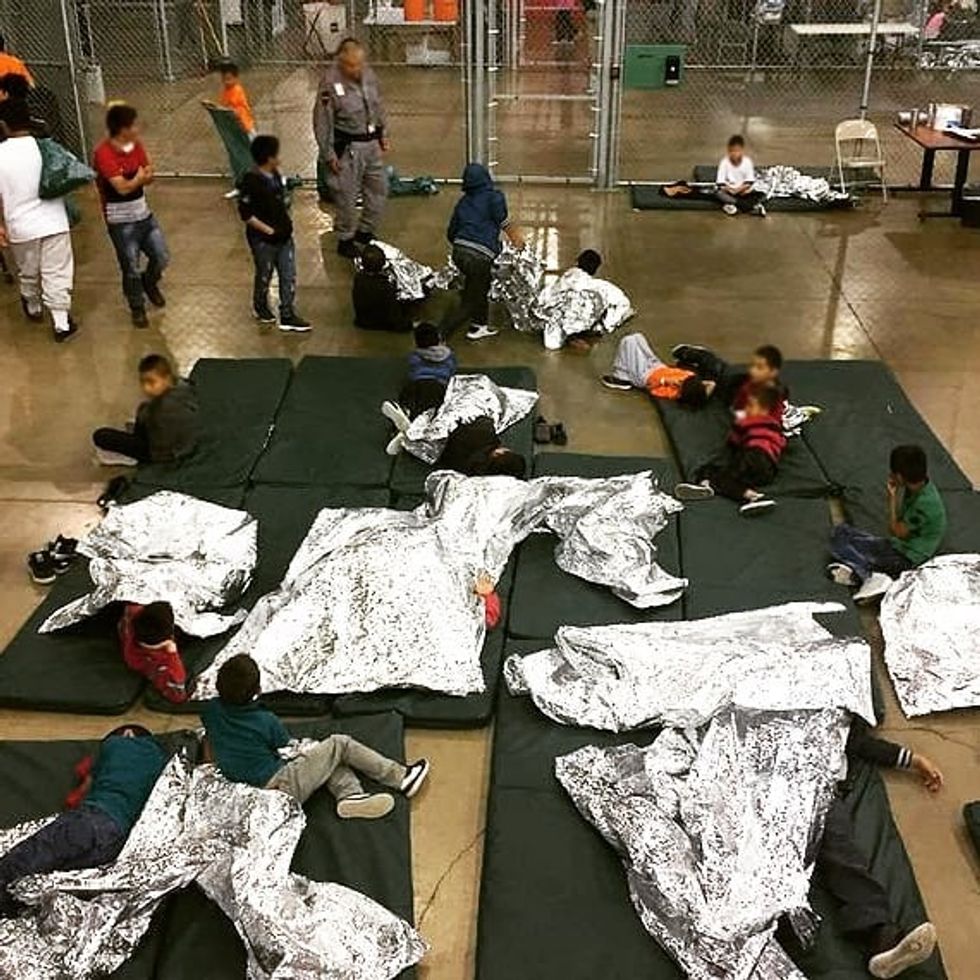 Instagram
Many people allow this type of treatment, citing that it is not Trump's fault, but the Democrat's fault. However, this is not a battle of finding out whose fault it is. This is a battle of keeping over 2,000 children from being effected by such a detrimental event in the future. We need to focus on getting all these children back to their families and then we can focus on immigration policy because through it all, these kids did nothing except seek asylum with their parents and we are punishing them the most.

So, Rachel Maddow, do not apologize for your tears. Many of us stand behind you and understand.
From Your Site Articles
Related Articles Around the Web