1. Why is the Wi-Fi actual garbage?
I'm aware Wi-Fi is problematic at many college campuses, but c'mon, sometimes I can't even get onto BlackBoard.
2. Why do we even use BlackBoard?
It's super outdated and unforgiving.
3. Why is dinner unavailable after 7 p.m.?
Some people are still in class at that time.
4. Why does a drink count as a side?
Yes, drinks are unlimited, but still shouldn't count as a side. Why should I have to choose between a side of vegetables and a glass of water?
5. Why don't we get any guest meal swipes?
If you have a guest come visit, and you eat in the Stu, you can either get one entree and four sides (including a drink) to share between the two of you, or your guest has to pay like $12 for their own tray.
6. Why do I need a receipt to get ice cream?
What's a girl gotta do to get some ice cream around here?
7. Why do some dorms have air conditioning, and some don't?
8. Why are check-ins a thing?
I understand that having check-ins on Thursday, Friday, and Saturday nights from 7 p.m. to 1 a.m. is enforced to prevent partying as much as possible, but it's a tad ridiculous any one person can't have more than two people over who live in other buildings.
9. Why is Lombard Basement the moral hole of North Side?
Every year, the Lombard Basement boys establish the same reputation.
10. Why is Scholars a literal maze?
And why is it called Scholars when the actual "scholars" live in NCRH?
11. Why are the off-campus shuttles SO unreliable?
I've never NOT had a problem.
12. Why are the showers so small?
I can't even bend over to shave my legs without hitting my head on the wall.
13. Why are there never any grapes?
14. Why are chicken tenders available at Late Night but not during meal times?
Asking for a friend.
15. Why. Is. There. No. Parking!?
16. Why do we have a guard at the front gate if they lift the gate for literally anyone, no questions asked?
Rarely will they even ask for your name; you just get waved right through. What's the point of having a gate if the people coming in aren't being screened?
17. Why can't we park at the Student Center?
It's the STUDENT CENTER. But students can't park there. ????
18. Why are athletes who are below the criteria for academic scholarship receive academic scholarship anyway?
It's because Curry is a Division 3 school, and therefore cannot give athletic scholarships. So, to rope in D 3 athletes, Curry gives them academic scholarships that they don't deserve. Meanwhile, high-achieving students with high grades may get a similar or lesser academic scholarship, because they don't play a D 3 sport.
19. Who decided a Colonel would be a good mascot?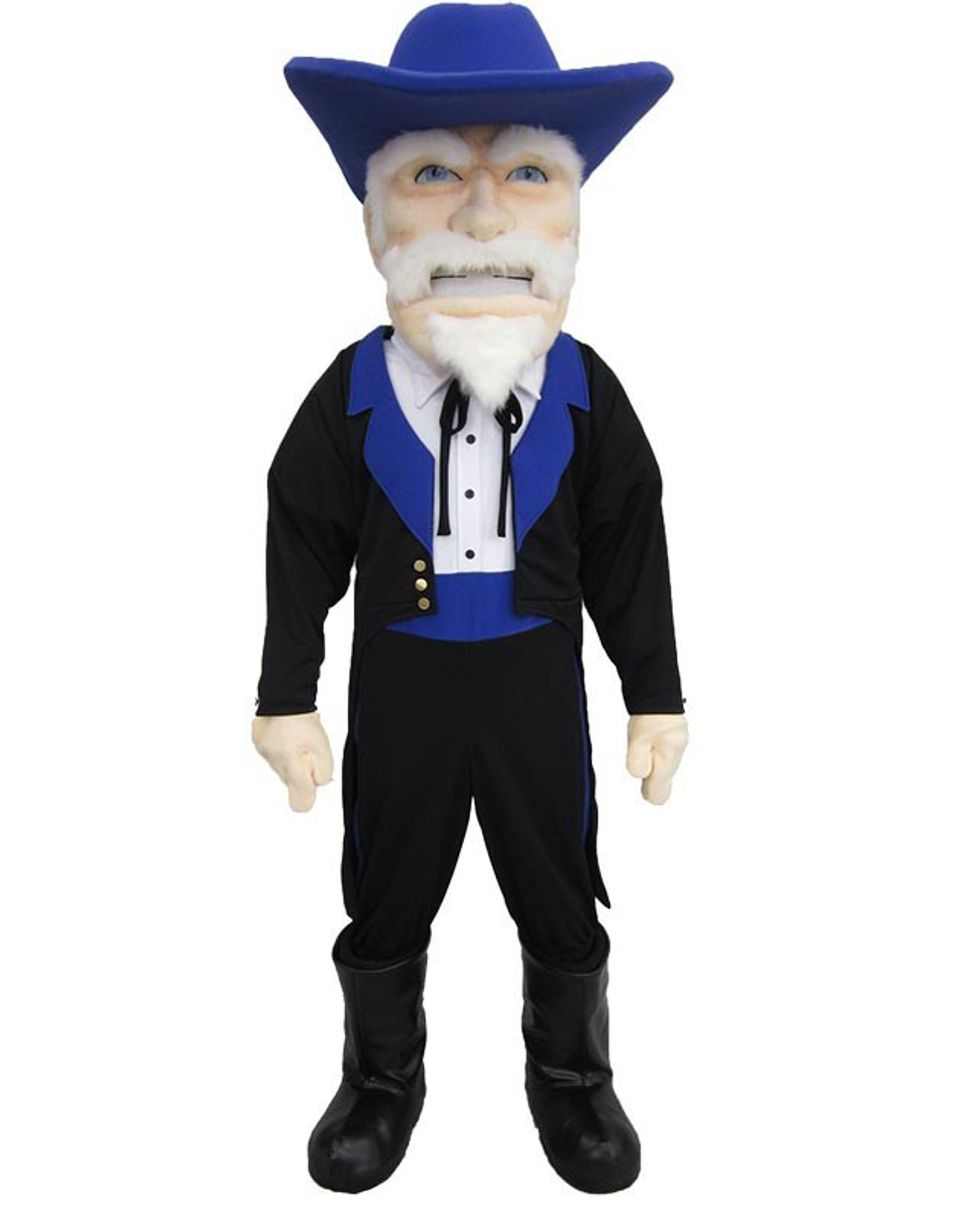 Who thought this was a good idea??
20. Doesn't PS have anything better to do than snoop around and hand out parking tickets?
We already pay enough money to go to Curry, live on campus, and to park.
21. Why does a parking pass cost extra?
Don't we already pay enough?
22. Why does the mail room close at 4:30 p.m.?
I'm not even out of class/work by then!
23. Does anyone actually live in 874 House?
I've never met someone who lives in 874... just saying.
24. Does anyone even go to the Plymouth campus?
I'm aware that we have a Plymouth campus, but I've never been there, and I've never met someone who has.
25. Why does our president make over half a million dollars a year?
And for doing what, exactly?
26. Why aren't textbooks included in tuition?
I know you have to pay separately for your books at every school, but we honestly pay enough to Curry already that we shouldn't have to spend additional hundreds of dollars every semester for books we need for classes.
27. Why is Kennedy on top of the biggest hill in the Northeast?
Seriously, who decided to put a building up there?
28. Why is it called the Kennedy Internet Cafe?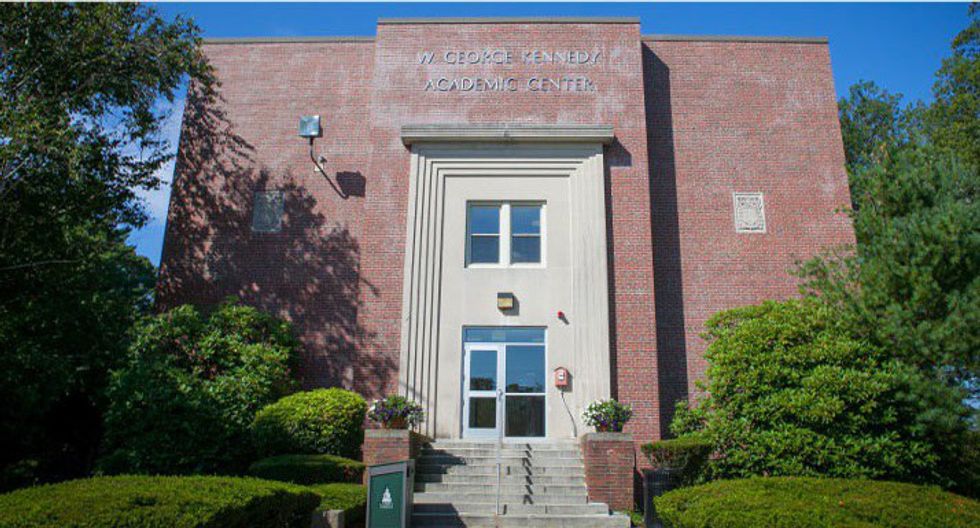 I don't get any better Wi-Fi there than I do anywhere else on campus.
29. Why are all three cafes exactly the same?
Especially when the Hafer Cafe and the AAPC Cafe are literally right next to each other.
30. Why don't points roll over?
Why is it that if you don't use your points on Late Night, you lose them?
31. Why are the drink machines in the Stu shut off and plastic-wrapped before 7 p.m.?
32. Why is the Tech Center literally useless?
33. Why do I have to pay to print?
I know it comes out of my account, but I already pay so much, I should be able to print as much as I need! It's not like I'm printing all this stuff for fun; I have no choice.
34. Why do some dorm rooms get temperature controls, and some don't?
It's annoying for both parties involved when I have to bug my neighbor every time the heat gets up too high. And if they're not in their room, then too bad, you have to suffer until they get back.
35. Why are the graduation caps and gowns black and not purple?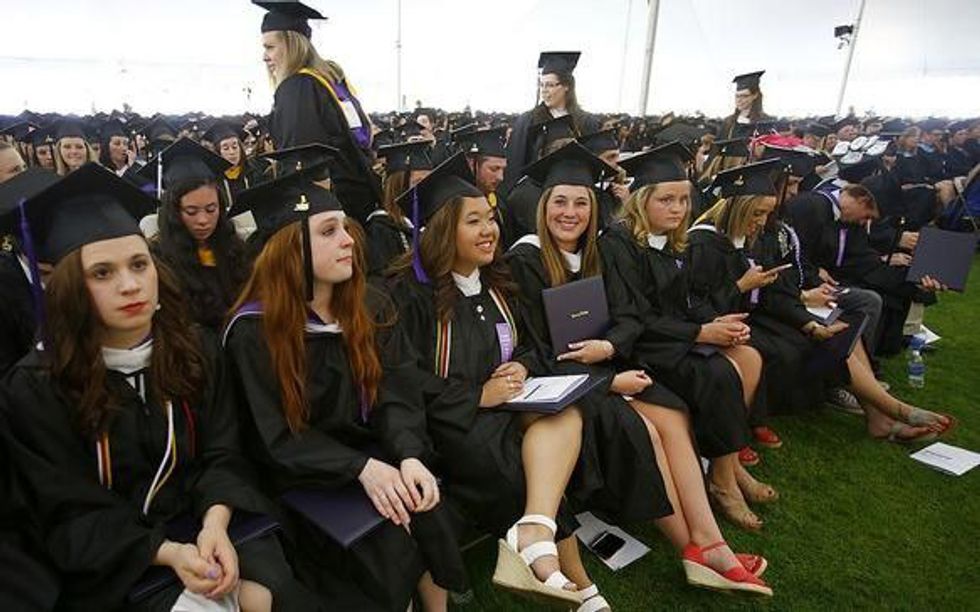 We have the prettiest school color, and yet we waste it by not having purple graduation caps and gowns. What a shame.