Season one of the NBC hit show, "This Is Us" left viewers on the edge of their seats... AND at the bottom of the tissue box. The drama follows the life of the Pearson family across various decades. From death, love, family, and twists at every corner, this heart-warming show has captured the hearts of viewers everywhere. After NBC released a first look into season two, I am reminded of the cliffhanger known as the season one finale. Instead of answering the questions from season one, this sneak peek of the next season brought viewers even more confusion.
The continuous suspense of this beloved show has everyone anxiously waiting for the next season. As September 26th gets closer and closer, I can't help but look back on the past season and reconsider these questions. Will season two bring us any closer?

---
1. The most obvious question, how did Jack die?

2. Is there a cause of death that will make this any easier?

3. Are the producers trying to make me hysterical?
4. What will happen with Sophie?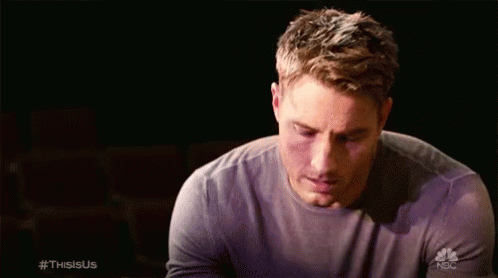 5. Will Rebecca and Jack come back after that fight?

6. Why do I hate Miguel so much? He hasn't done anything wrong.

7. Do Rebecca and Jack break up before he dies?

8. Will Kate ever lose the weight?

9. Will Toby ever lose the weight?

10. What's to come with Kate and Toby's relationship?

11. Will Randall go back to his job?

12. Is Kate really responsible for Randall's death?

13. Will Kate start singing now that she was inspired by Rebecca?

14. What's to come with Kevin and this movie?

15. What will Randall and Beth's girls think of them adopting?

16. Could I love Rebecca and Jack's relationship more?