You heard the man (Donald Trump) - we're going to be in quarantine for at least another month. It's time to adjust to a new normal, a different way of life. Just because we can't resume our normal everyday lives doesn't mean we can't make the most of lockdown. Sticking to a routine during these crazy times can help us to stay motivated, stay focused, and stay happy. Here's an example of a day in the life of Ali during quarantine.
6AM-7AM: Wake Up + Morning Routine.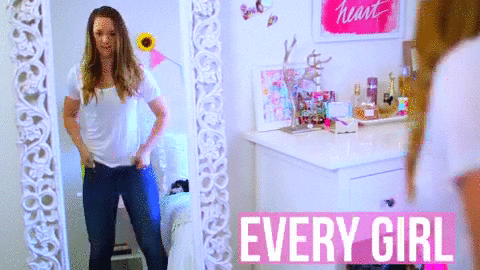 Giphy
6 AM - I know it's early. Your day can begin whenever you want - I choose 6 am for my wake-up time because that is when I normally wake up for school/work. My morning routine consists of washing my face, brushing my teeth, getting dressed (in yet another leggings & hoodie combo), doing my hair & makeup (simple and minimal, of course), saying my morning prayers, either meditating for at least 10 minutes or reading a chapter of my current book (I am currently reading Rediscover the Saints by Matthew Kelly - I highly recommend), and eating breakfast. Starting the day off strong gets me excited for what the day has in store for me!
7AM-10AM: Schoolwork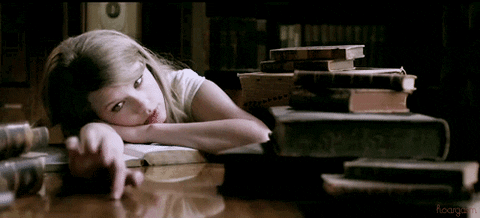 Giphy
I don't know about you, but my professors have certainly been keeping me busy! Dedicating three hours in the morning to completing my work allows me to do more of what I want to do later on in the day.
10AM-1PM: Workout + Lunchtime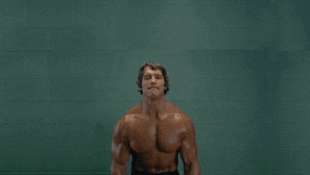 Giphy
Having let my breakfast food properly digest, I find this to be the perfect time to get my sweat on - it is a great break in the middle of the day to do so. Because I am training for a marathon, this time of day four days a week are usually dedicated to running, but on my off-days, I use this time to do yoga or HIIT. It's all about balance, people. After my workout, whatever it is, I typically whip myself up some grub for lunch and lounge around a bit.
1PM-4PM: (More) Schoolwork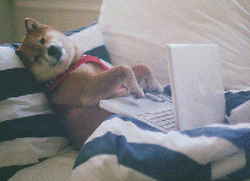 Giphy
Aaaaand we're back to work. That's right - three more hours of schoolwork. By the time I am done with this grind session, I have usually accomplished all I need to for the day and then some in terms of my classes. Getting ahead relieves my stress and makes me feel like a boss, to be completely honest.
4PM-6PM: To-Do List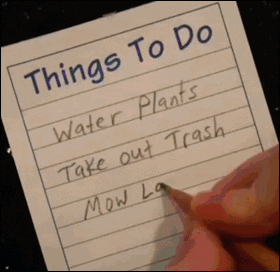 Giphy
This is the time I typically dedicate to checking off miscellaneous items from my ever-present To-Do List. Somehow, even in quarantine, there's always little things to be done, from organizing my closet to writing my biweekly Odyssey article! Don't put it off - trust me on this one.
6PM-7PM: Dinnertime
This is the time of day where I begin to unwind. I have the pleasure of sitting down with my wonderful family and enjoying a meal all together - something we haven't done in years due to all of our busy schedules. Conversation, laughs, and good eats - that's what the dinner table is for! (Don't forget - helping Mom out with cleanup afterwards will lessen strain in the house!)
7PM-10PM: Lounge & Chill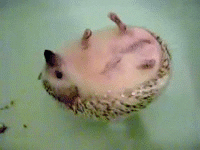 Giphy
R-E-L-A-X-A-T-I-O-N time. I am going to be honest - this is my absolute favorite part of the day. I either color in one of my dozens of coloring books, I play Sims4 (if you haven't downloaded it yet...what are you doing?), I watch movies or I play games with my family. This time is for everything but work - it's dedicated to letting my mind and body unwind after a sweet and productive day. I also use these few hours to FaceTime with friends and family, which for me is much needed social time.
10PM-11PM: Bedtime + Night Routine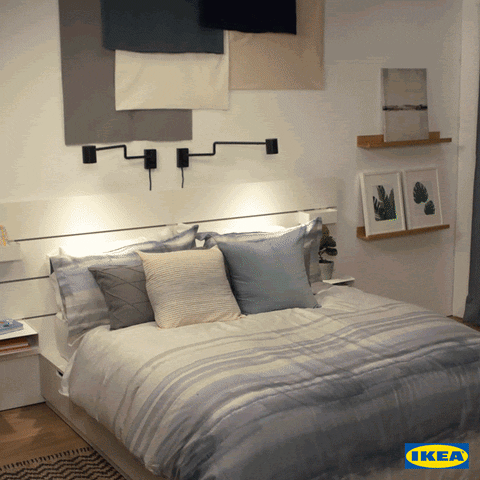 Giphy
Before going to bed, I always do a facemask, brush my teeth, change into pajamas, and do my nightly journaling. In bed, I unwind with a cup of chamomile tea, and after a fulfilling day, I am usually knocked out in minutes. This is something I am loving about quarantine - I am getting the BEST sleep of my life!
All in all, my routine keeps me sane; it keeps me going. Saturday and Sunday though, forget it! You can find me on the sofa with my pet bunny watching hours of Netflix. (Yes, it is totally okay to binge-watch at this point in time!) Wishing everyone a safe and fulfilling quarantine!