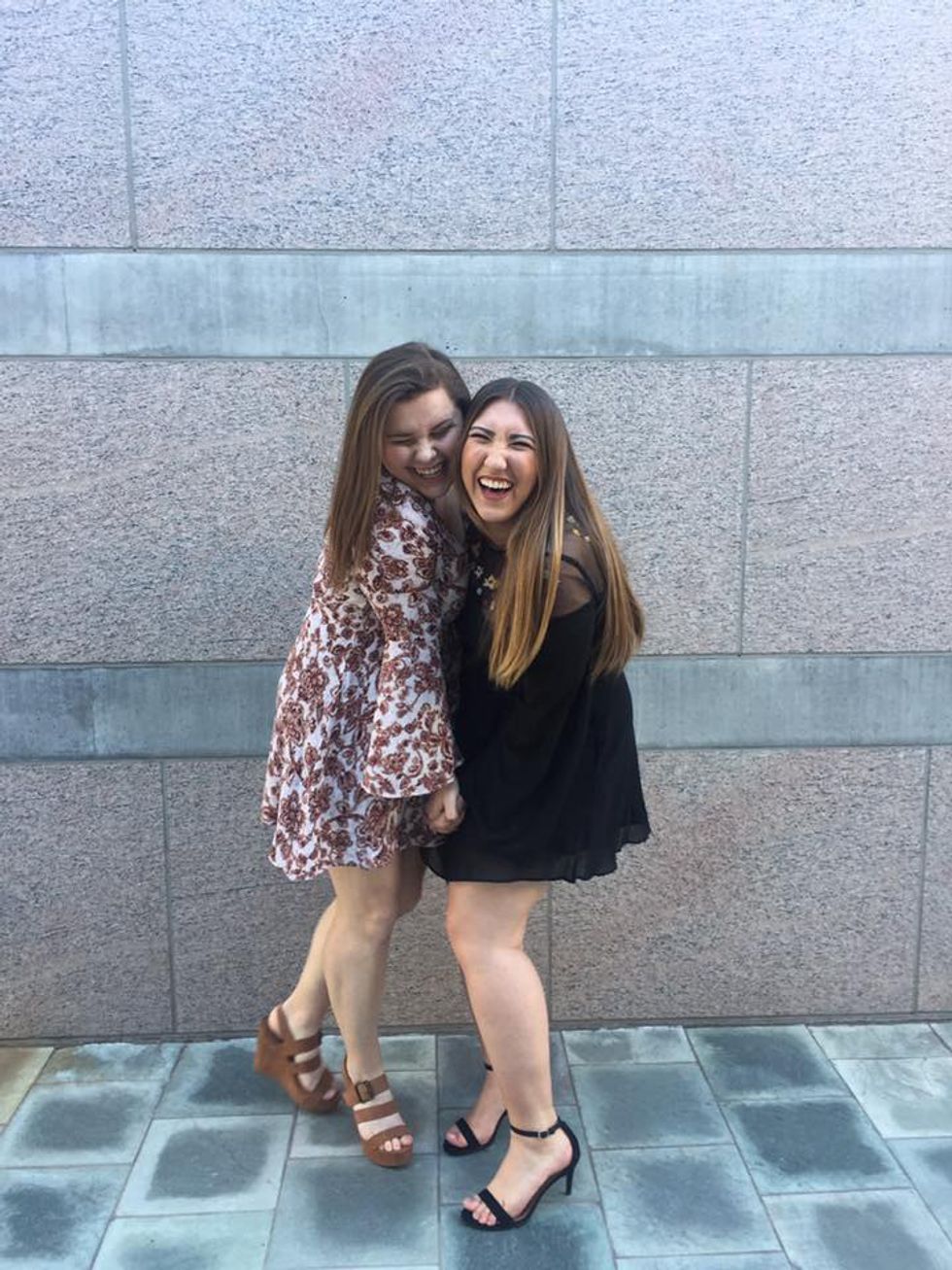 Name: Haley (on the right)

School: California State University, Long Beach
Organization: Alpha Omicron Pi
Alpha Omicron Pi (ΑΟΠ) is an international women's fraternity founded on June 2, 1897, at Barnard College in New York, NY. Their color is cardinal red, and their mascot is the panda. Their main philanthropy is Arthritis Research and Education.
---
Q: What was your preliminary opinion going into college about Greek Life? Did you intend to join a sorority?
A: I had mixed opinions, I had friends who had experienced both the stereotypical good and bad associated with sorority life.
Q: What made you go through sorority recruitment?
A: I wanted to make friends
Q: What was your bid day like?
A: It was overwhelming but fun!
Q: What are the most important things that being a member of your sorority has taught you?
A: I've learned accountability and to take scary risks.
Q: What advice would you give to girls going through recruitment?

A: Trust the process!