College is starting super soon, and if you're into classy and trendy clothing like myself, you probably want to know some collegiate favorites! Check out my list of the best brands of the moment, and also, what to buy when you browse there!
1. Lilly Pulitzer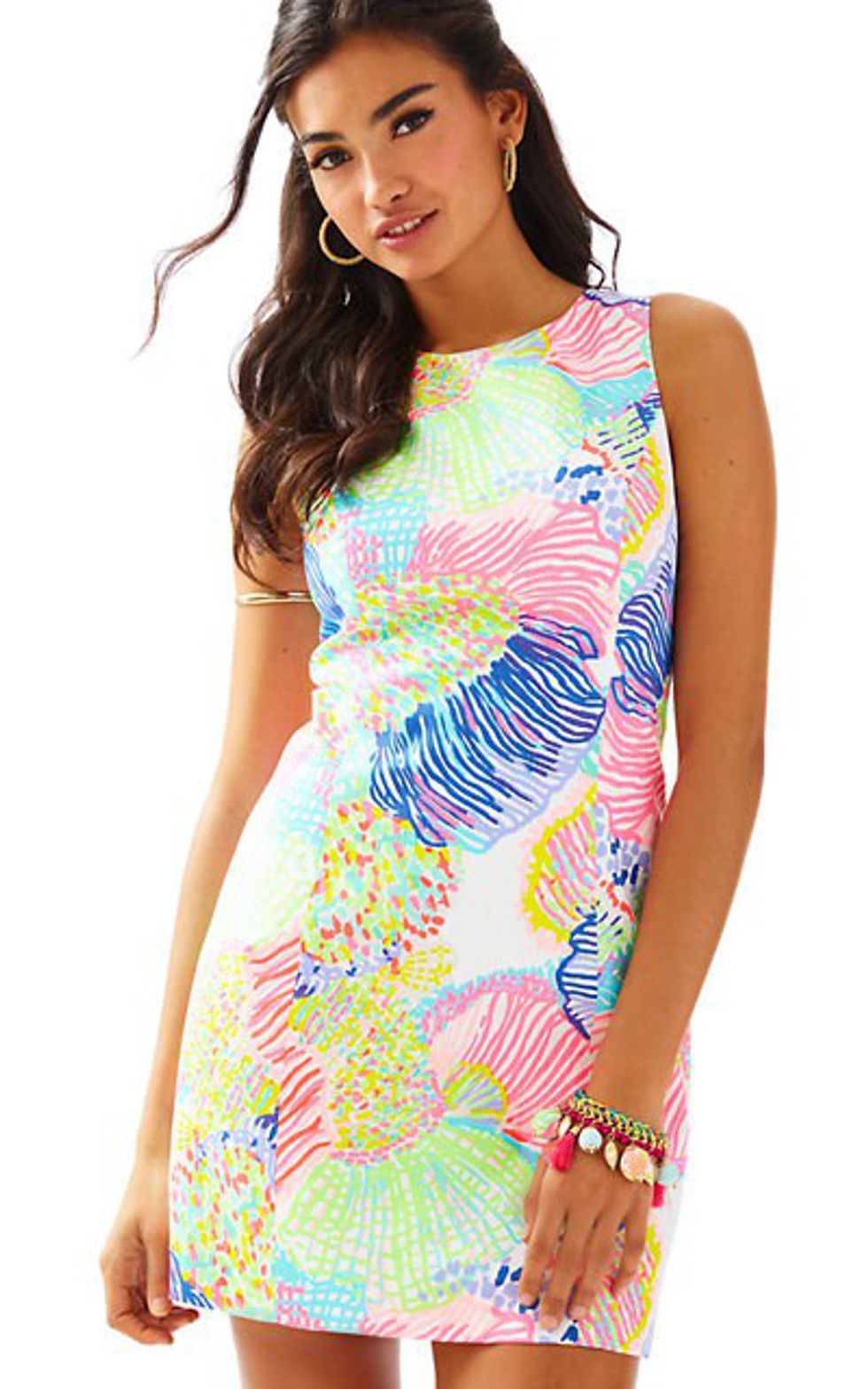 Lilly was Jackie O's classmate in school, so she obviously had her act together. Lilly's brand continues on today, and the company leaders know what young girls crave—vibrant colors, watercolor flowers, and all-around happy vibes! If you're looking for something simple and versatile, stick with the classic shift dress. For all the organization queens out there, Lilly Pulitzer offers a wide variety of chic planners and contemporary stationary!
2. Kendra Scott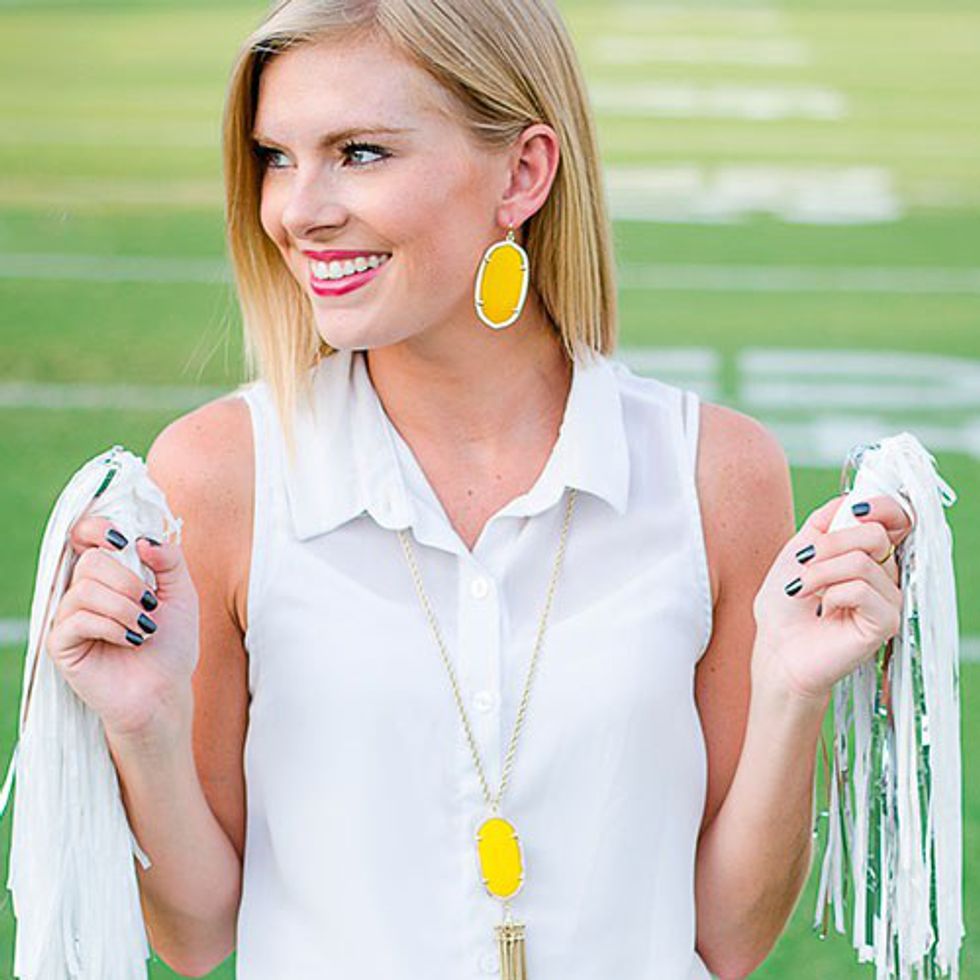 Who doesn't love some elegant, sorority-approved jewelry? Whether you choose dainty earrings or a sassy wristlet, you're bound to impress those who you meet throughout your daily routine! Although it's a bit on the pricey end, it's an accessory investment you won't regret.
3. Tory Burch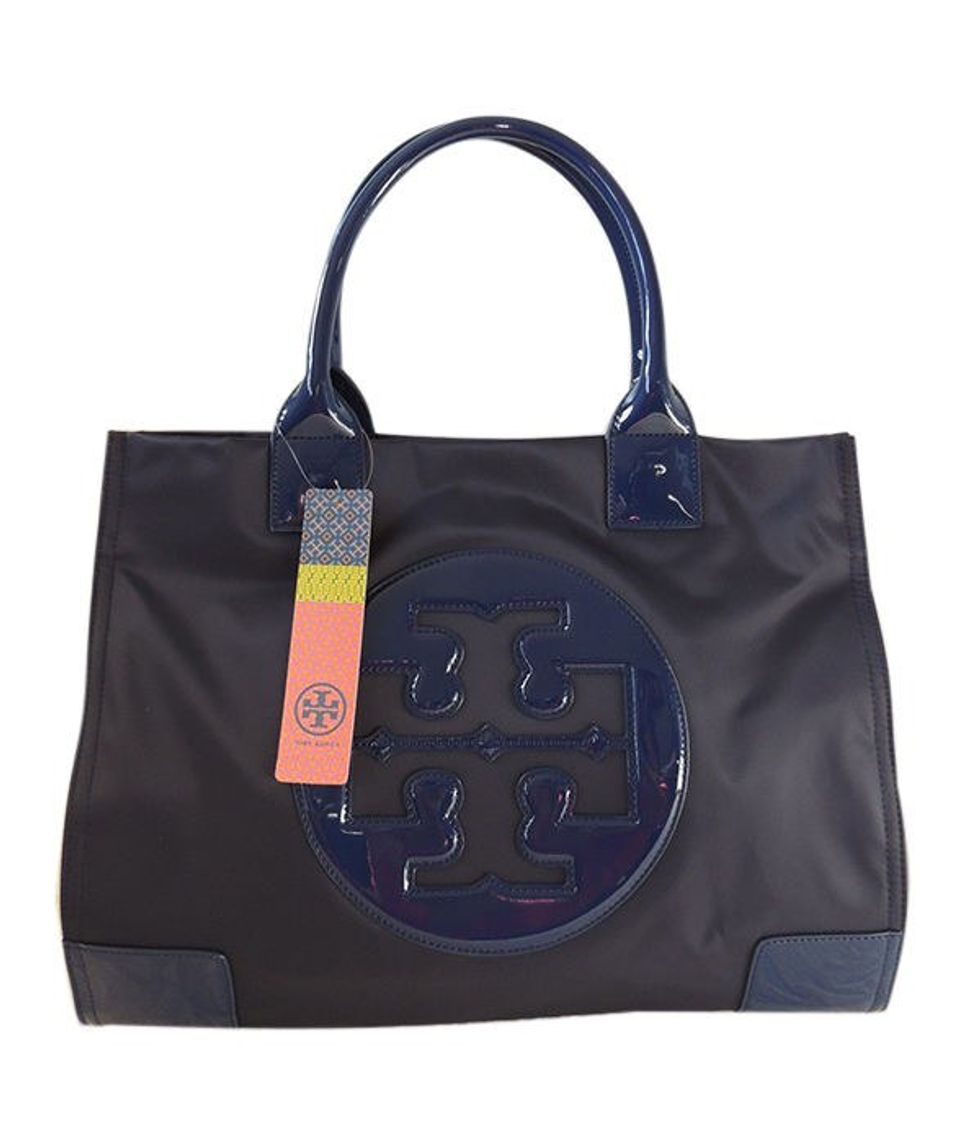 Those fancy leather sandals every other girl wears around campus? They are created by the one and only Tory Burch. That's not all she makes! Looking for a simple handbag with a New Englander feel? Perhaps, even some athletic wear? Tory has you covered from head to toe.
4. Lululemon
Feeling athletic, but you want to skip looking plain or boyish? There's a solution. Lululemon has cultivated a new style based on what it's like to be both stylish and sporty. From chunky headbands to patterned spandex shorts, you'll never be left feeling disappointed. Nonetheless, you'll have to spend a bit more, but who doesn't love some flirty athletic wear?
5. Birkenstocks
Some people still can't understand how a notorious older woman's sandal burst into the younger generation of the fashion world. It would be rare if you didn't spot one trendy student sporting a pair on any college campus. Crafted by German artistry, these famous slips-ons made of cork are always the comfiest choice of shoes in your closet collection.
6. Chacos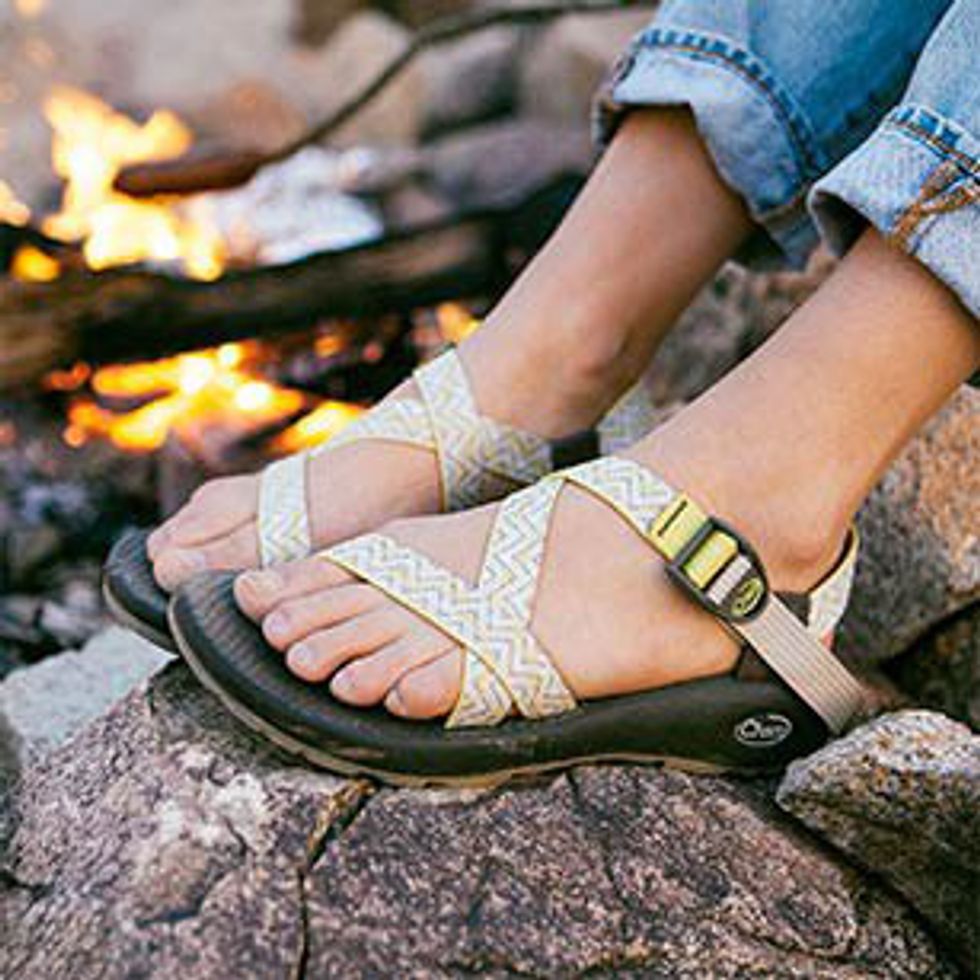 To be completely honest, I thought these shoes were entirely hideous initially. Once they became a new trend, I tried a pair on. It was love at first step. Typically, strappy, outdoorsy sandals are left to the hikers and summer camp counselors. That's not the case for Chacos. Just like Birkenstocks, their comfort, versatility, and quality is what makes them cool.
7. Kate Spade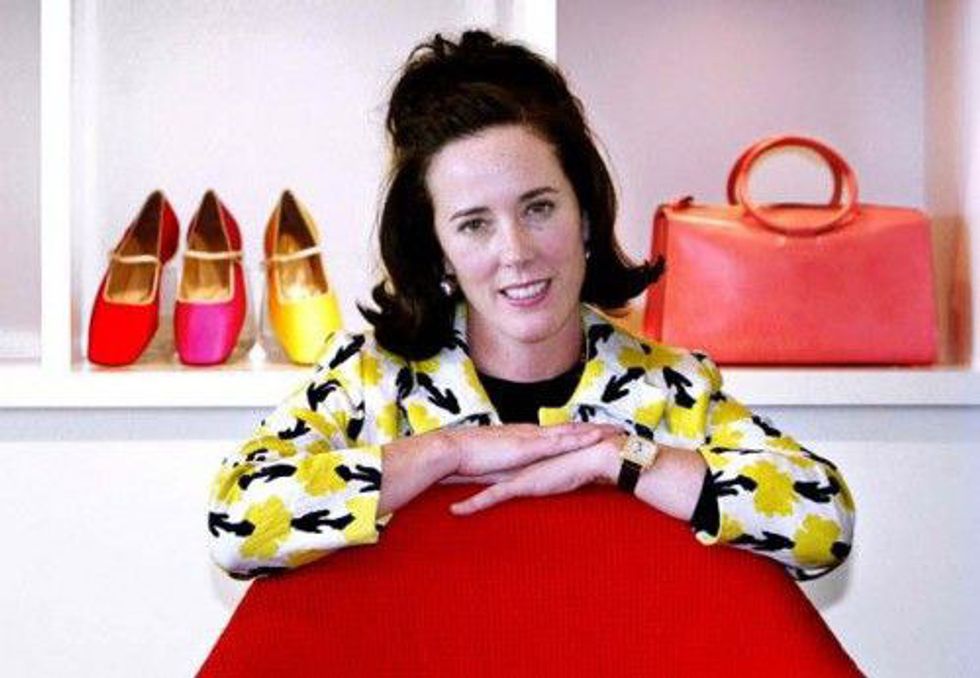 There's literally no set place to begin when talking Kate Spade. She makes it all. Her leather purses are a hit with all ages, her dresses are bold and elegant, and her jewelry provides its own vintage/modern flare. Whether you're searching for an outfit to wear to a preppy garden party or an everyday purse to wear on your shoulder, Kate Spade is the destination without a doubt.
8. Vineyard Vines
Perhaps, you're a lot like myself and you adore all things nautical even though you live far from the sea. If this is the case, turn on your laptop and shop Vineyard Vines. An array of patterned shorts, bold tees, and must-have lifestyle supplies awaits you, among much more! Whether you decide to hit up Nantucket for spring break or you just want to turn heads on campus, look no more. This is the store of your dreams.

9. Alex & Ani

iEver seen a girl with nearly fifty gold and silver bracelets dangling from her arm? Most likely, she just attended a sale at Alex & Ani. This company is widely known for providing younger females with simple bracelets crafted of recycled materials, even though they also offer other jewelry selections. The charms which dangle from them can be found with initials, sports team mascots, sorority letters, birthstones, etc. It's all about your preference.

10. Simply Southern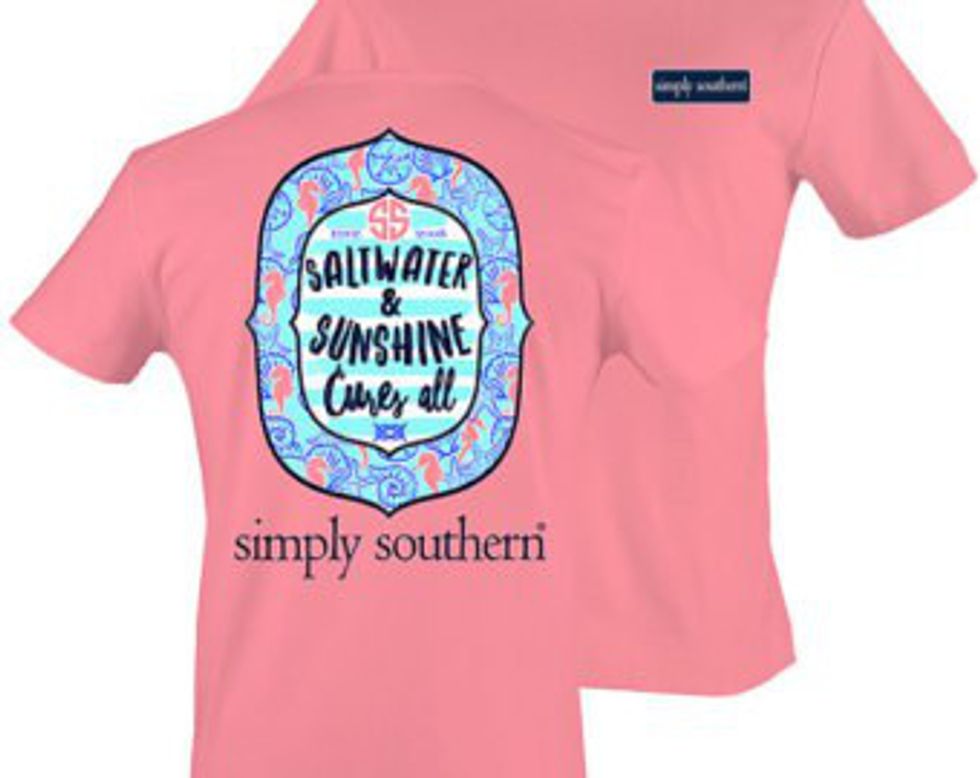 I'm not sure when the preppy print tees took younger college age girls by storm, but they did, and they're still going at it. These classy, southern-inspired t-shirts can be found at many speciality retailers both online and in-store. If you're looking online, check out www.simplysouthernboutique.net and www.southernfriedchicks.com to order your favorite styles. If you're looking in-store, most Hallmark locations have a wide selection.
11. Sperry











Another nautical favorite that cannot be forgotten is the Sperry shoe company. These famous boat shoes were modeled after the paw pads of a dog owned by Paul Sperry. He saw how the traction of a dog's paw worked, and the rest is history. The hit of last fall and winter was Sperry's classic duck boots. Rumor has it they're going to go big again this year! Pick up a pair before the fall rush hits!
12. Urban Outfitters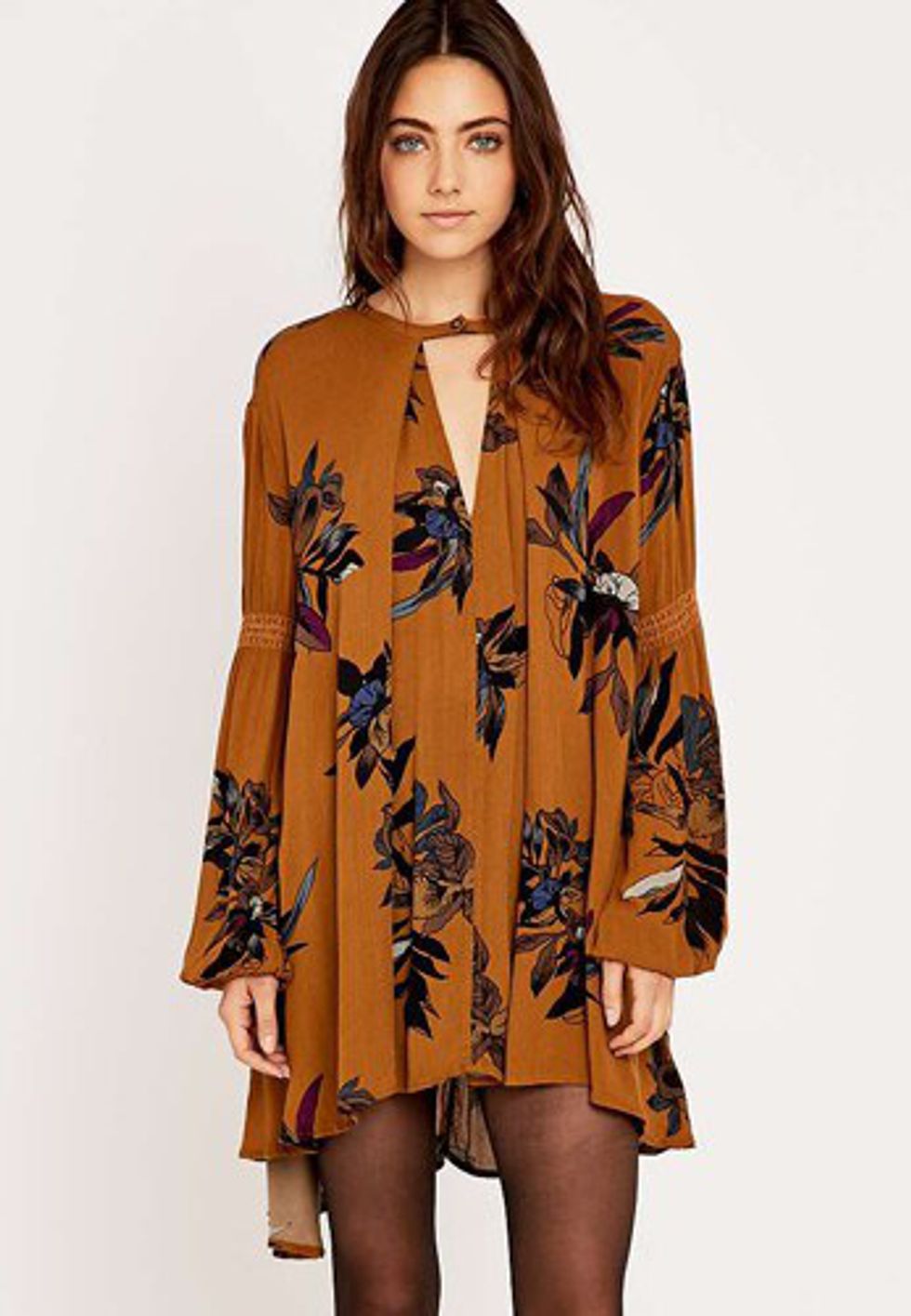 Obviously, not as preppy as the other choices, but there's something distinctive and desirable about the feel of UO. It's super classy, even though it's geared towards a more bohemian/hippy style. You can even pick up some vinyl while you're hunting through their racks of clothing, bedding, perfume, makeup, home decor, etc.