5. West Virginia Mountaineers:
Any time "couch burners" and a team name are mentioned in the same sentence there is sure to be passion involved. The couch burners of West Virginia come in at number five on the list because of one of the most outrageous traditions across the country. Is there fault in finding multiple uses for the staple of a living room? Usually wearing camouflage and traveling in flocks, it can be hard to see the West Virginians while tailgating at away games, but they will surely be heard.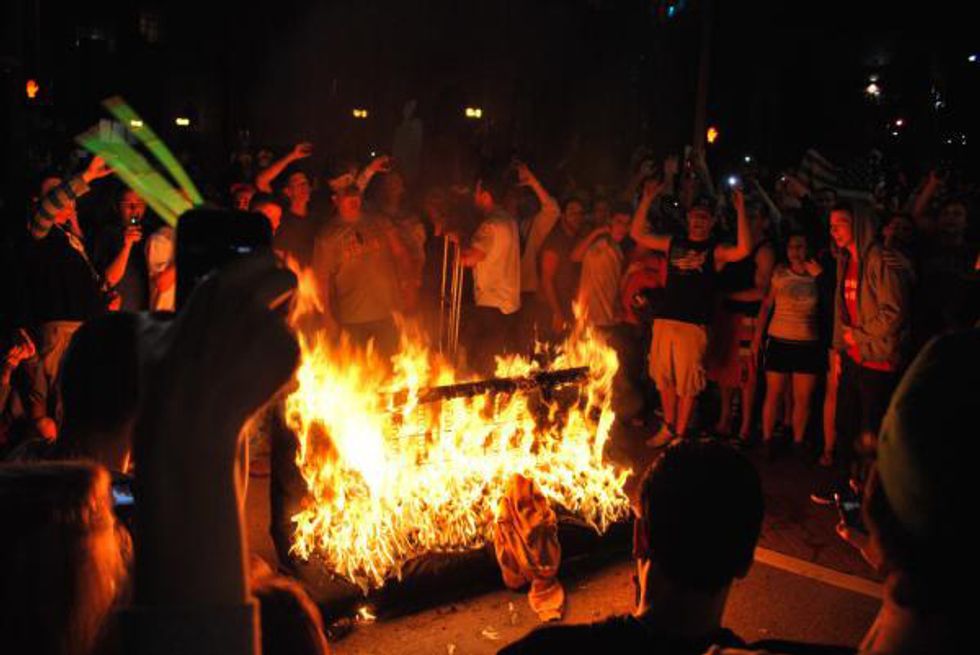 Image Source:http://wfpl.org/thinking-about-burning-couch-if-lo...

4. Louisiana State University Tigers:
Do I smell corn dogs? Famous for being carnival people, LSU fans come in at number four on the countdown. Obscene chants and Cajun slang may be fun for the student section in death valley, but when it carries over to away games nothing is more appalling. LSU tailgaters are known for bragging about the variety of foods they have, but some of the mystery meats cooked outside of tiger stadium are raunchy enough to turn a dog away.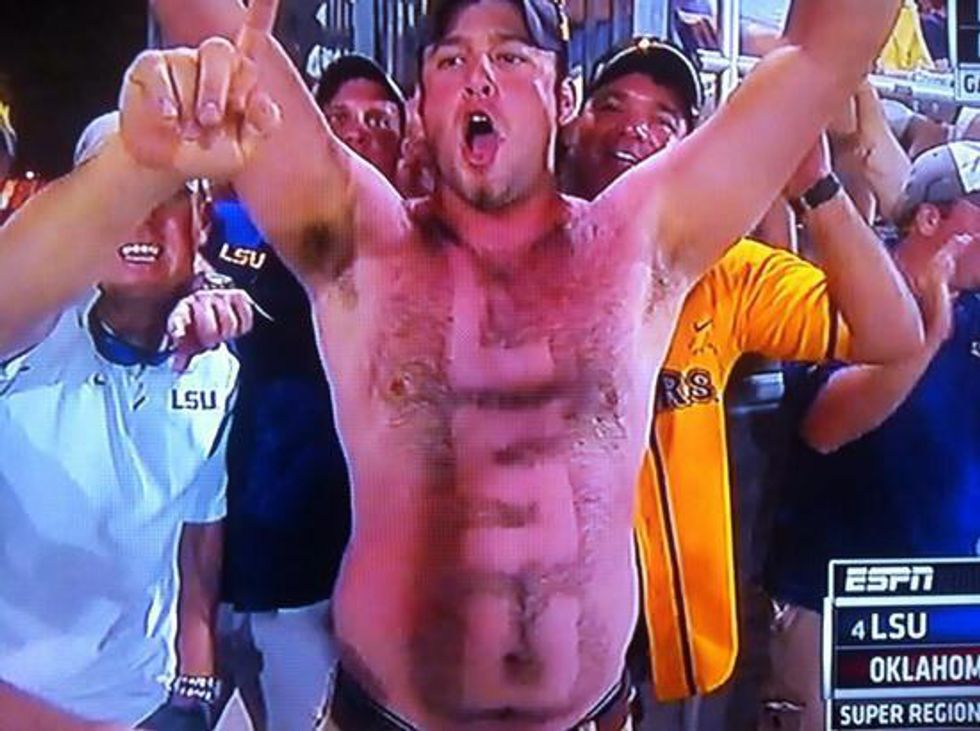 Image Source: http://lastangryfan.com/2013/06/lsu-fan-and-his-ma...

3. Auburn University Tigers:
Tammy from Clanton, Alabama, a frequent caller on The Paul Finebaum Show, is the classic example of the typical Auburn fan. "Barners", also known as Auburn fans, feel that if they yell loud enough they can gain respect. Being little brother to Alabama, Auburn fans always have a fight to pick. The content of an argument is irrelevant as long as it involves something about Auburn. "War Eagle" came after "Roll Tide" anyway.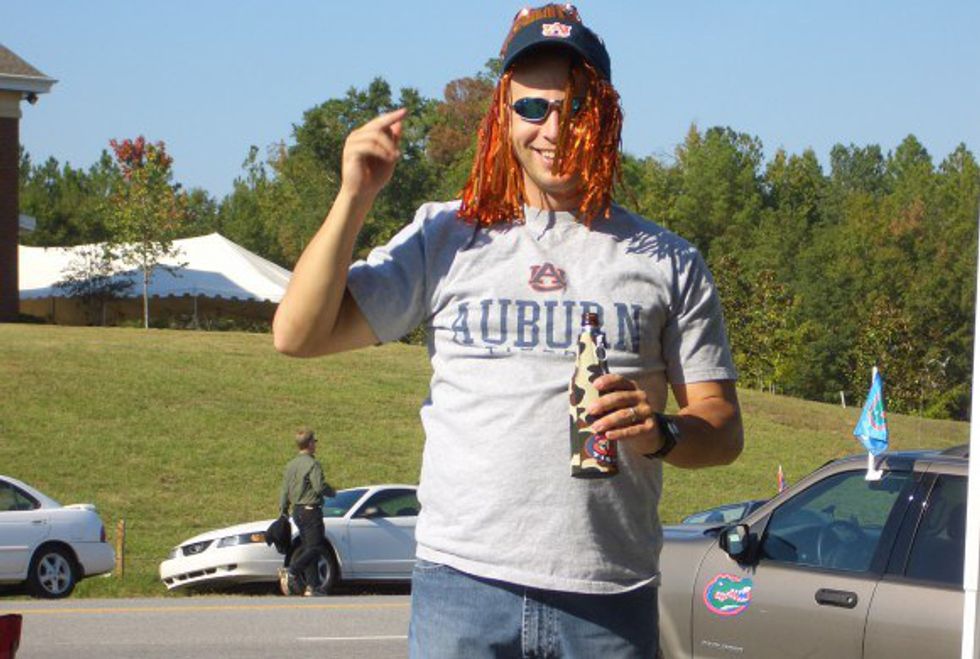 Image Source: http://www.gatortailgating.com/content/auburn-fan-...

2. Ohio State University Buckeyes:
The Bucks come in at number two on the list because everyone gets sick and tired of listening to the same four letter word getting spelled out over and over again. O-H, I-O lacks creativity and is exhausting to listen to, especially when Urban Meyer has a solid team together on the field. Rumor has it that Ohio State fans learn to trash talk before they learn to read, but it's hard to be intimidating when the mascot is a tree nut. Also, enough with the helmet stickers. Stickers aren't cool anymore after the third grade.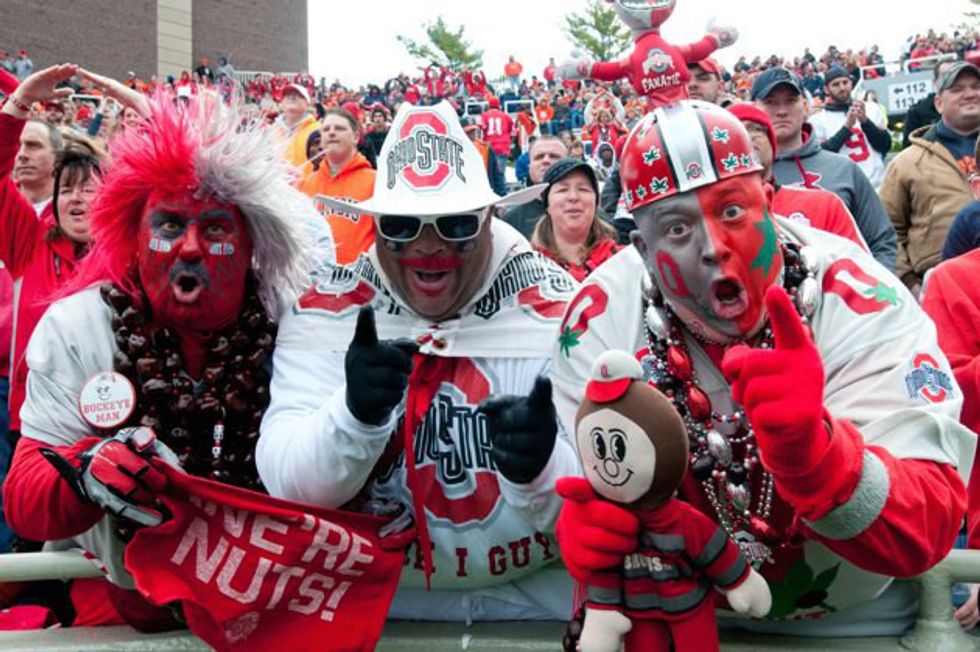 Image Source:http://thebuckeyebattlecry.com/college-football/oh...

1. Alabama Crimson Tide:
Did you expect anyone else? Alabama fans' obnoxiousness is great because they own it and the team backs them up on the field. As long as the Tide keeps winning National Championships, houndstooth will always be trending. Alabama is the greatest football program in the country, and tide fans will roll into away games and consume any town. They let the locals know they are there for one purpose, to win. SEC teams better get used to listening to Rammer Jammer because Alabama doesn't take a year off. In T-town, being obnoxious is something to be proud of, ROLL TIDE.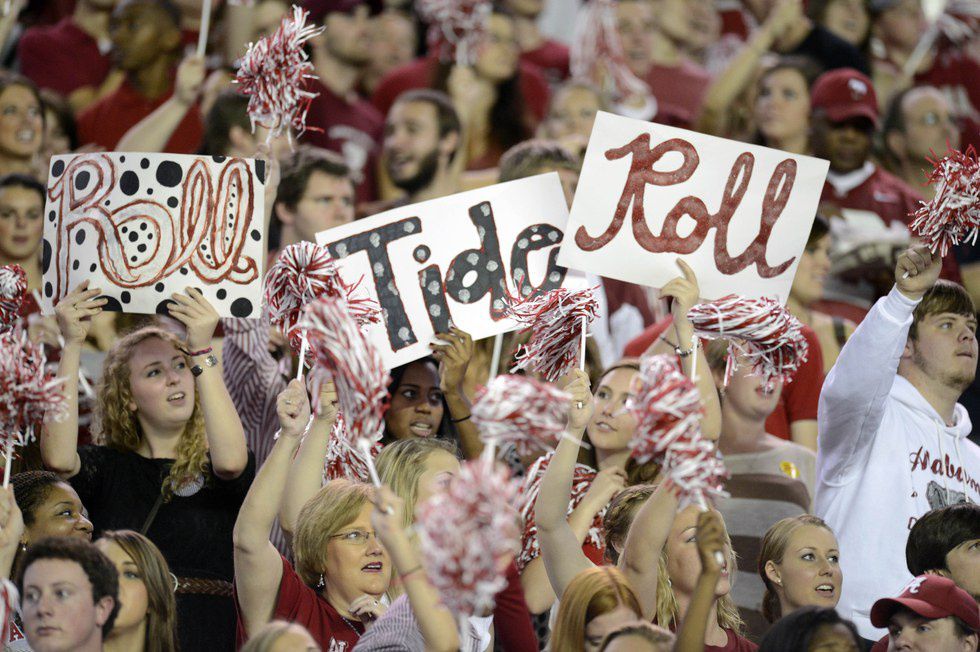 Image Source:http://gamedayr.com/sports/photos-alabama-vs-ole-m...