So, the week is finally here and while everyone else is busying themselves making sure they got the perfect gift for their sweetheart, I'll be mapping out my plan of attack. For what, you may ask? Well, being a broke single college student I find there are seldom opportunities to purchase candy that is both cheap and delicious. Enter February 15th: Discount Candy Day. Not only are the discounts plentiful, but the varieties of candy are astounding. And the best part? You can get all those brand name candies you love for a fraction of the usual cost. So this Valentine's Day, give yourself (the best Valentine) a gift you'll never forget. Here's how: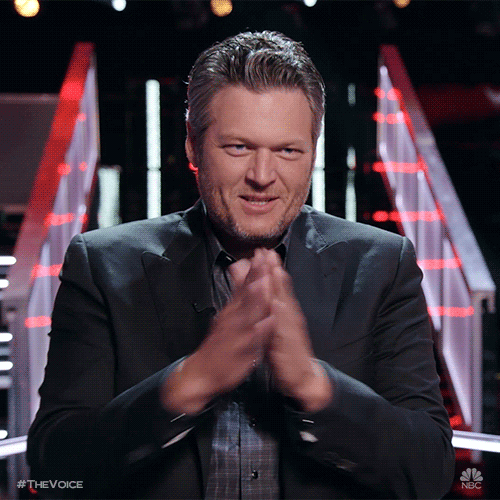 Me thinking about the all of the calories I'm about to ingest in the next 24 hours #worthit. media1.giphy.com
The Night Before
Alright, so here's the deal: if you walk into the stores on February 15th without thinking ahead you'll most likely end up spending more money than you would have if you had bought the brand candy before the discount. Why? Well, walking into the store and seeing all the sale tags may quicken your heart rate faster than downing an entire box of Sweet Hearts in two minutes (no, I don't speak from experience). You'll be so shell-shocked you'll start grabbing anything and everything you can. This means all the lack-luster, second tier candy that no one wants in general will somehow find it's way into your shopping bag. When you get home to unwrap your finds, you'll discover candies you didn't even realize you got, some of which you probably don't even like. The bottom line here is: the candy is discounted, but don't let the sales trick you into spending money on candy you know you won't even like, even if it's a great deal. Narrow down a list of four (or seven) candies you absolutely know you cannot go another day without inhaling and stick to your guns. Making a list will make your mission have a clear purpose and you'll be less likely to derail and spend money on candy you won't ever touch.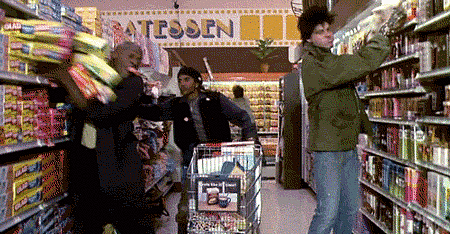 When I say I'm going to limit myself... media2.giphy.com
The Day Of
The day has arrived: you've got your list, you've dusted off your running shoes, and there's a Netflix show queued up for your return. Now it's time to head to the store(s). Upon arrival, venture into the store and start making your rounds. Remember: the trick to Discount Candy Day is to be smart about your purchases. Stick to your list, no matter how tantalizing the sales may seem, the stores do this to trick you. Usually the best sales are on the cheapest candy-the candies you wouldn't buy otherwise. If you can't find everything on your list, don't fret, you can always look somewhere else if your heart desires. After filling your shopping basket with the essentials on your list, allow yourself to look around for a bit. Glance at the shelves and decide whether or not to purchase anything you may have forgotten to put on your list. Limit yourself to two items that you find while looking around-remember, if it wasn't memorable enough to put on your list in the beginning, is it really worth it? Then, head to the counter, check out, and take your beautiful finds home.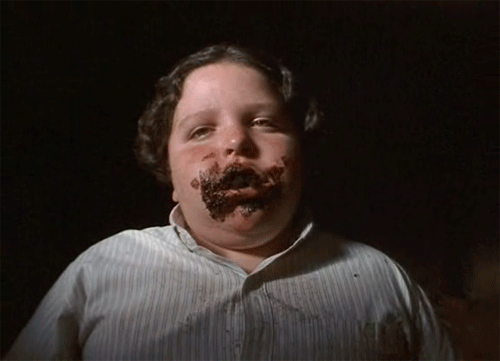 The aftermath of a good candy haul: media2.giphy.com
The Day of (Pt. 2)
Step 1: Put on your comfiest clothes
Step 2: Rip open the first bag (of many)
Step 3: Sit back, relax and enjoy your discount candy for the best Valentine out there (aka YOU)!