If you've ever been to Louisiana, you've probably heard of po' boys. These traditional sandwiches are known for their delicious flavors and the crispy-on-the-outisde, soft-on-the-inside French bread they're served on. A classic po' boy usually includes some type of meat -- often roast beef or seafood such as shrimp or crawfish -- and they typically come "dressed" with romaine lettuce, tomatoes, pickles and mayonnaise.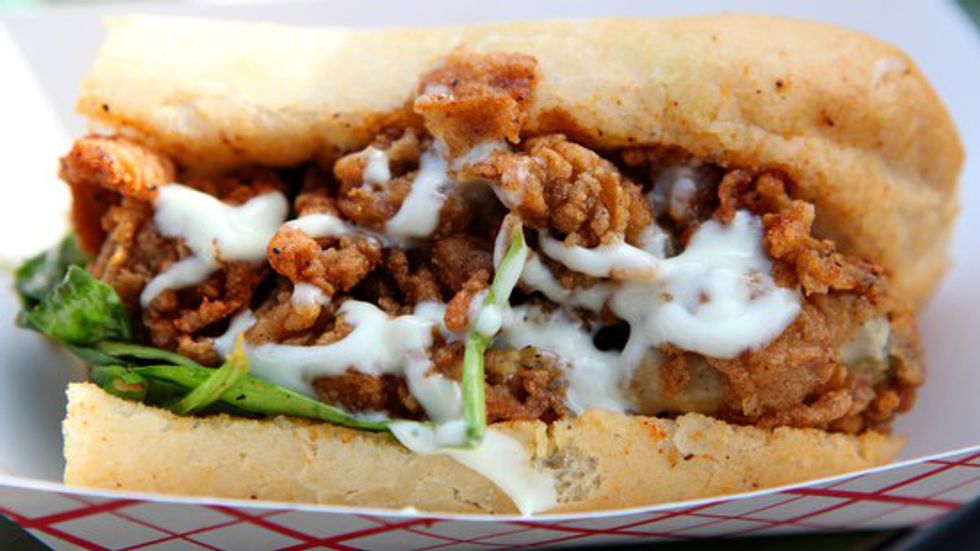 The name "po' boy" has a variety of different origin stories. One theory is that it was created by Benny and Clovis Martin, two former streetcar conductors who came to own a restaurant in New Orleans. In 1929, there was a strike against the streetcar company that lasted for four months. The Martin brothers served the "poor boys" who were out of work due to the strike free sandwiches, thus coining the name "po' boy."
Po' boys are a great option if you want to experience a classic New Orleans dish without shelling out a ton of money for oysters or an expensive crawfish meal. There are plenty of cheap and laid back po' boy shops in New Orleans that sell the iconic sandwiches for low prices, as well as other yummy dishes, such as jambalaya or red beans and rice. If you don't want to go to a restaurant to get a po' boy, you could go to a local supermarket and find them already pre-made for your convenience. Another easy alternative to a restaurant is to buy your own ingredients and make a po' boy at home.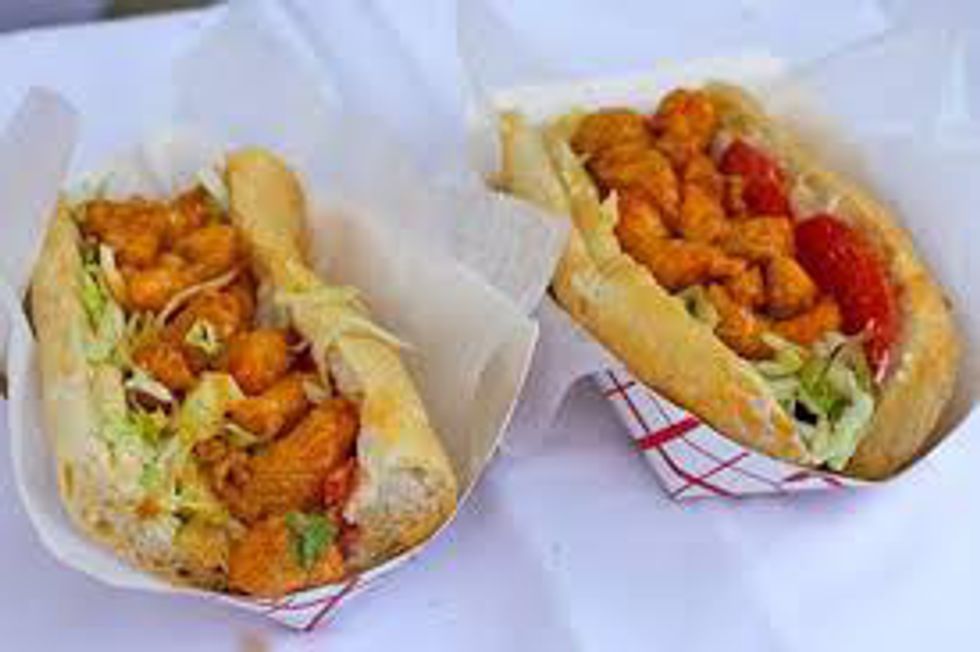 There are plenty of variations of po' boys, meaning that almost everyone will be able to find a combination of ingredients that they like. A classic version is the New Orleans sloppy roast beef po' boy, which is served piping hot with gravy. The seafood po' boy is also incredibly popular, and it is often served with melted butter and pickle rounds. Louisiana style hot sauce is also a tasty way to spice up a typical po' boy recipe!
If you're in the area and want to immerse yourself in some delicious po' boy culture, Oak Street Po'Boy Fest is held every year in the fall. This event includes great music and a fun atmosphere - and of course, hundreds of different po' boys for you to sample! If you can't attend the festival, try looking online for different po' boy recipes to recreate and sample with your friends. The best thing about these sandwiches is that they are not only tasty but also easy to make. They're great for a simple lunch or dinner, and cheap to grab if you want to go out to eat without breaking the bank. It's easy to see why these yummy sandwiches have become such a staple in NOLA!