It is about February every year when I realize that bikini season is approaching. I know a lot of people who feel this way, too. In pursuit of the perfect "summer body," more meals are prepped and more time is spent in the gym. Obviously, making healthier choices is a good thing! But here is a reminder that you do not have to have a flat stomach and abs to rock a bikini.
Since my first semester of college, I've weighed over 200 pounds. Sometimes way more, sometimes only a few pounds more, but I have not seen a weight starting with the number "1" since the beginning of my freshman year of college.
My weight has fluctuated, my health has fluctuated, and unfortunately, my confidence has fluctuated. But no matter what, I haven't allowed myself to give up wearing the things I want to wear to please the eyes of society. And you shouldn't, either.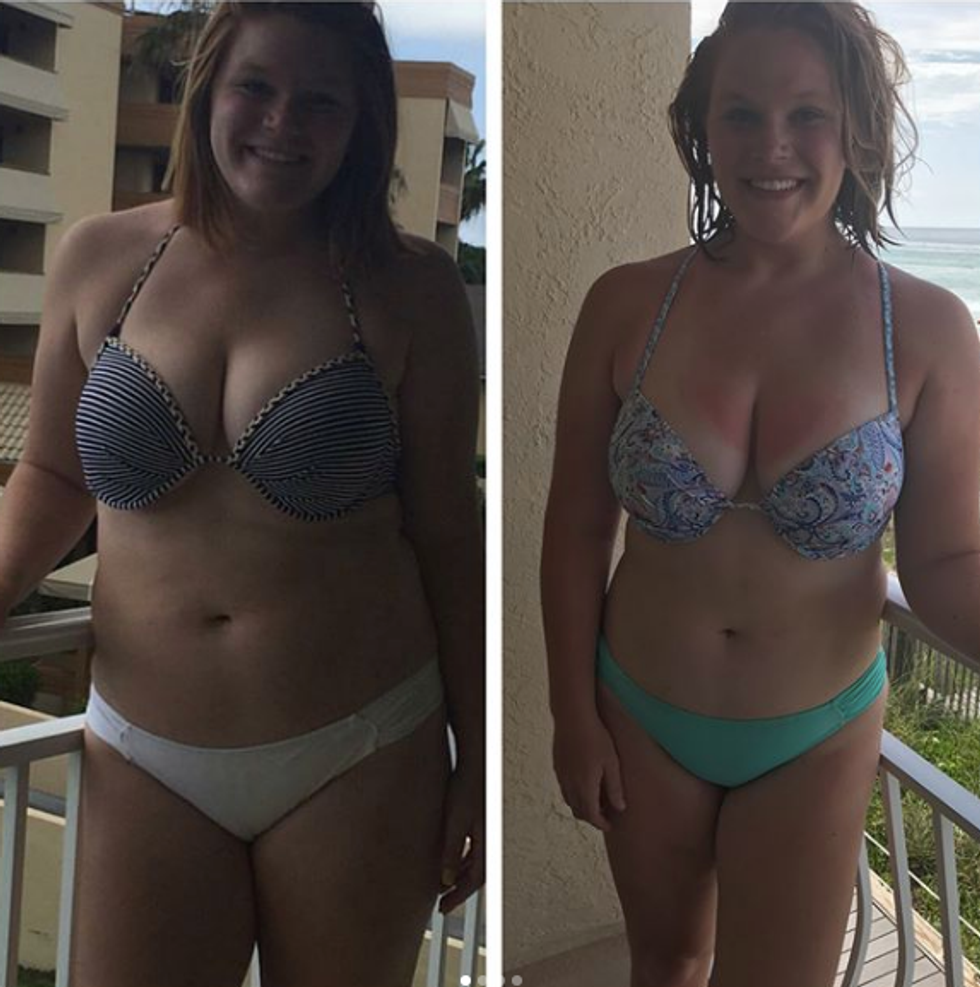 I weigh over 200lbs in both of these photos. To me, (and probably to you), one photo looks better than the other one. But what remains the same is, regardless, I still chose to wear the bathing suit that made me feel beautiful, and I'm still smiling in both photos. Nobody has the right to tell you what you can and can't wear because of the way you look.
There is no magic number that equates to health. In the second photo (and the cover photo), I still weigh over 200 lbs. But I hit the gym daily, ate all around healthier and noticed differences not only on the scale but in my mood, my heart health, my skin and so many other areas. You are not unhealthy because you weigh over 200 lbs and you are not healthy because you weigh 125. And, you are not confined to certain clothing items because of it, either.
This summer, after gaining quite a bit of weight back during the second semester of my senior year, I look somewhere between those two photos. I am disappointed in myself, but ultimately still love my body and I'm proud of the motivation I have to get to where I want to be while having the confidence to still love myself where I am.
And if you think just because I look a little chubby that I won't be rocking a bikini this summer, you're out of your mind.
If YOU feel confident, and if YOU feel beautiful, don't mind what anybody else says. Rock that bikini and feel amazing doing it.