Ohio State has a lot to offer students or visitors. In addition to having a beautiful campus, Ohio State's location in the urban setting of Ohio's capital city, Columbus, means there is plenty to do. If you are visiting Ohio State for the first time or just want something to do, on or off campus, here are 12 places to visit when you're at Ohio State.
Buckeye Donuts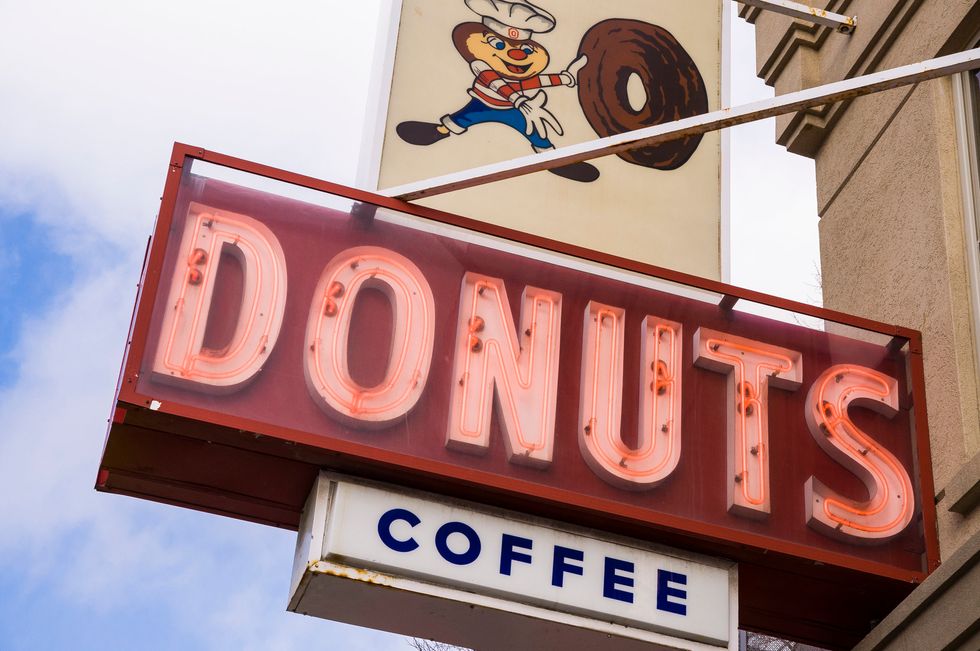 Flickr
If you are craving donuts, this is the place to go! Buckeye Donuts has a variety of delicious donuts; additionally, they also offer other food, like gyros. The best part? Buckeye Donuts is open 24/7, so you can go for breakfast or a late night food craving.
The Oval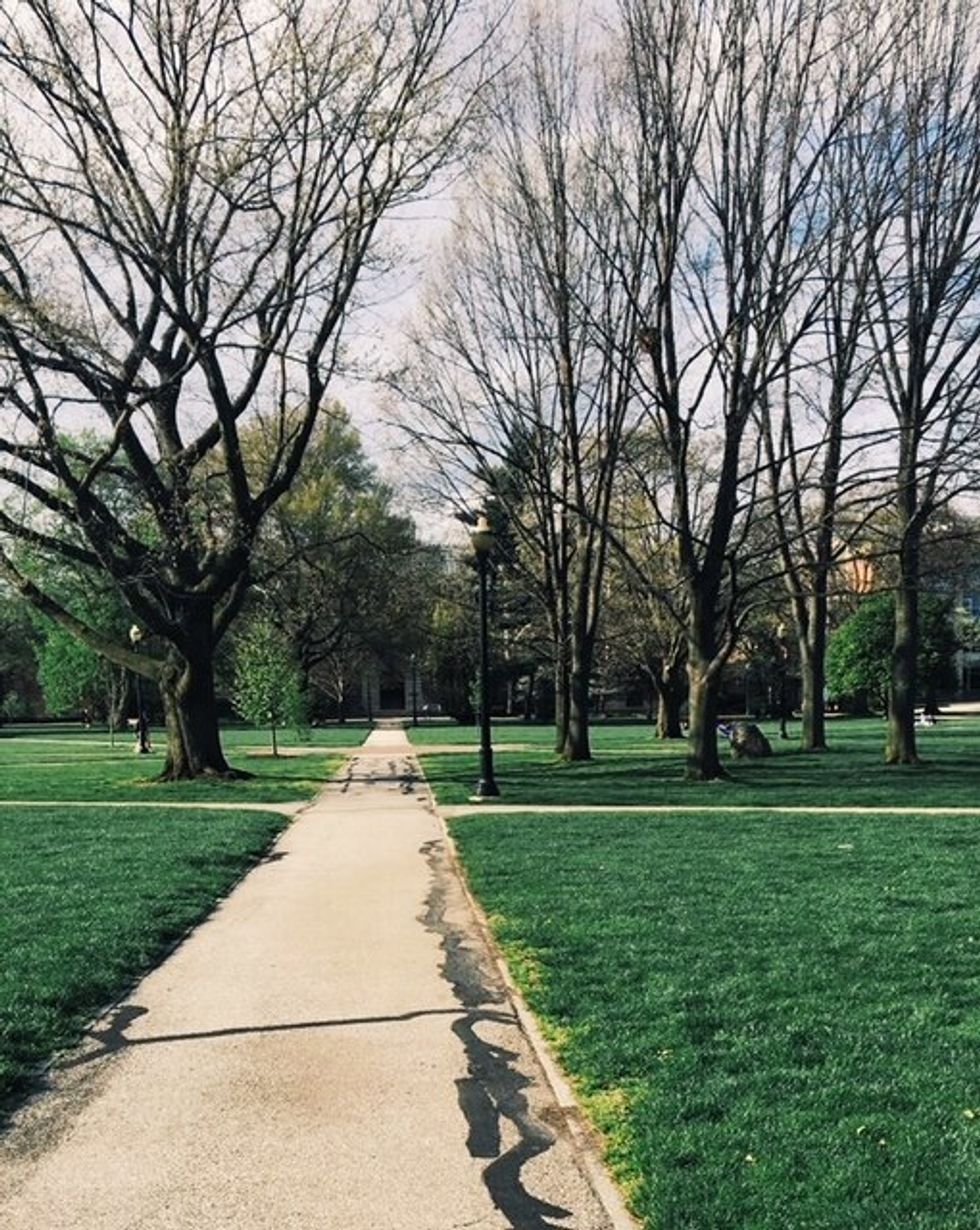 Isabel Hall
The Oval is one of the main landmarks of Ohio State. It is a green space shaped like an oval, hence the name, with sidewalks crossing through. Not only does the Oval serve as a pathway to get to class, but it's also a "beach" when it's warm out and a place to hang out on nice days.
Kafe Kerouac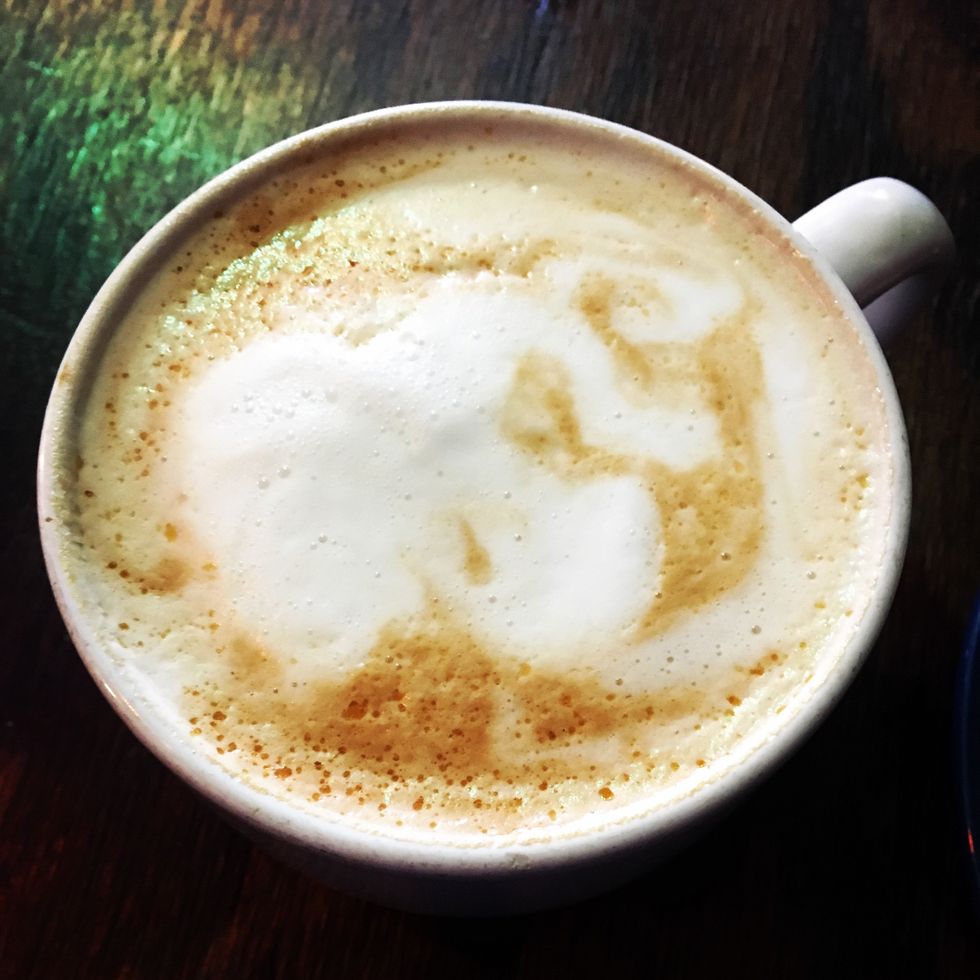 Isabel Hall
Located only a few minutes north of campus, this cafe is a good spot to stop at for studying when you want to get off campus. They also sell books, have a bar, and hold events such as musical performances.
Billy Ireland Cartoon Museum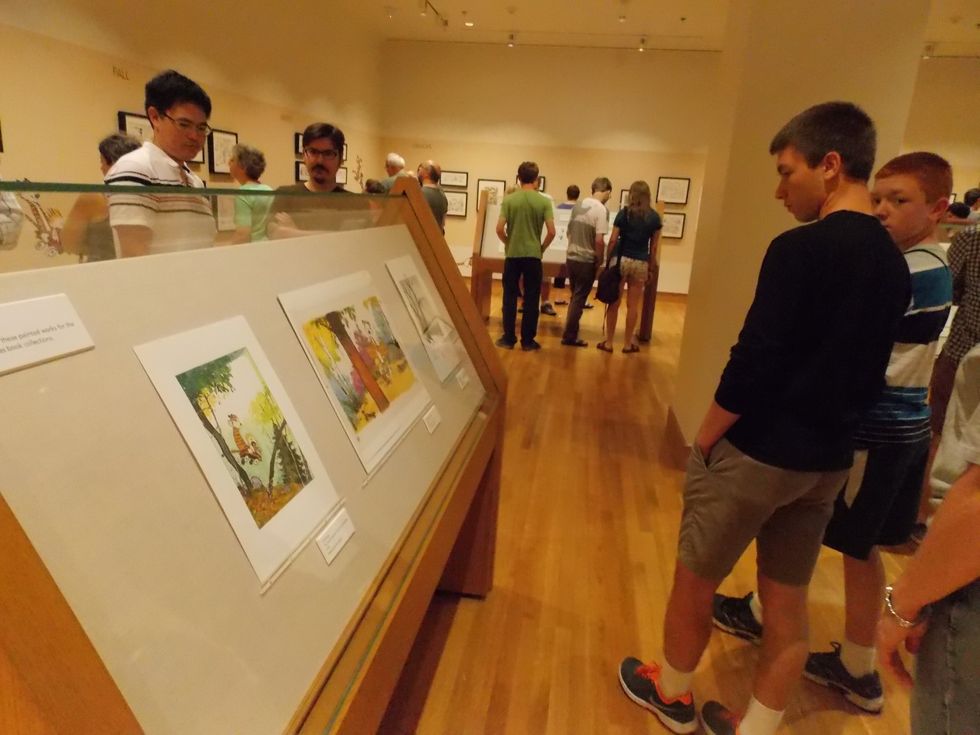 Flickr
A hidden gem on campus, the Billy Ireland Cartoon Museum is actually the world's largest collection of comics. They hold a variety of fun exhibits throughout the year, one of which featured Calvin and Hobbes comics.
Short North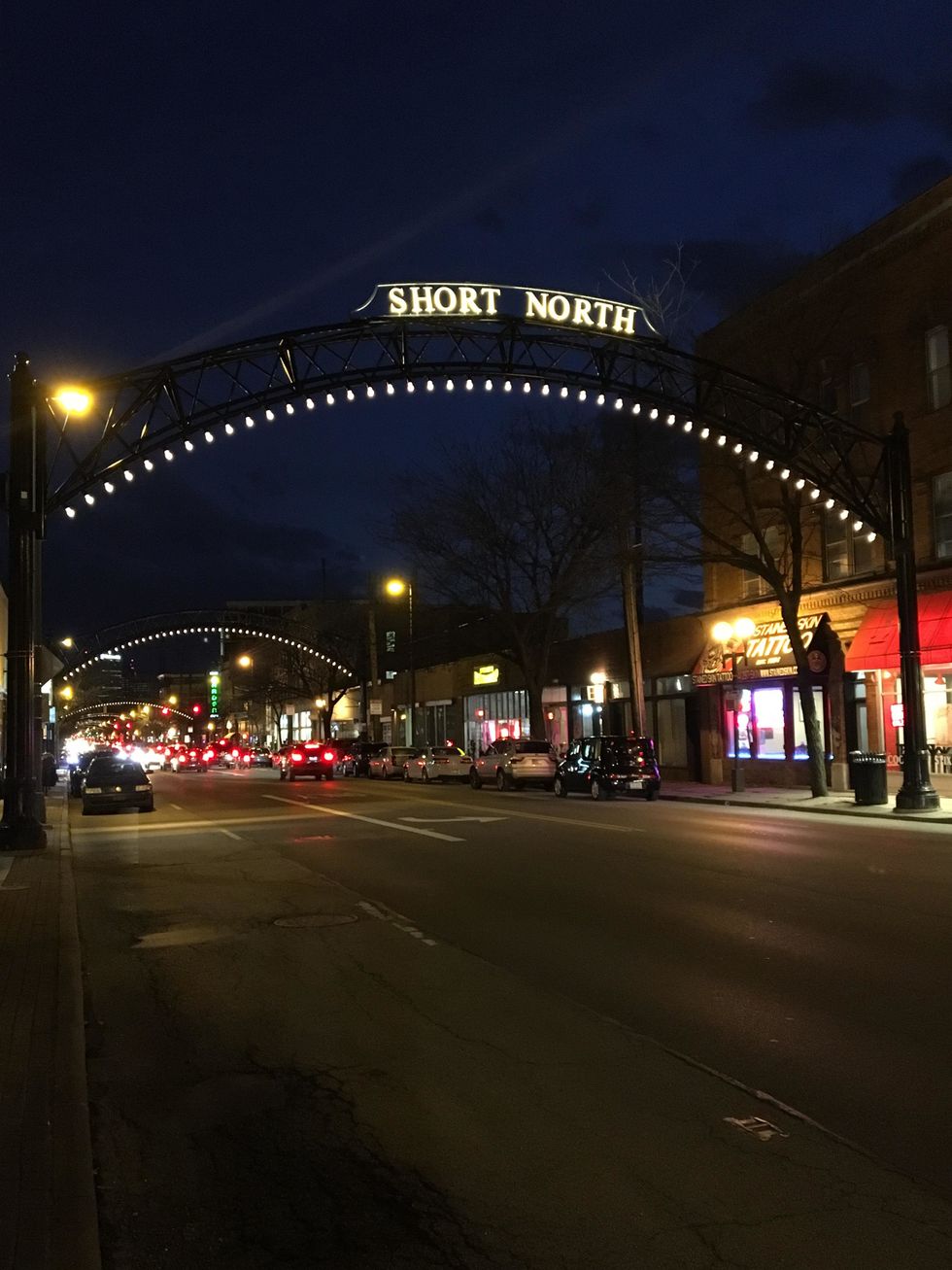 Isabel Hall
The Short North is only a short car or bus ride away from campus. The Short North has a variety of restaurants, art galleries, shops, and more and is the center of the arts scene in Columbus.
Thompson Library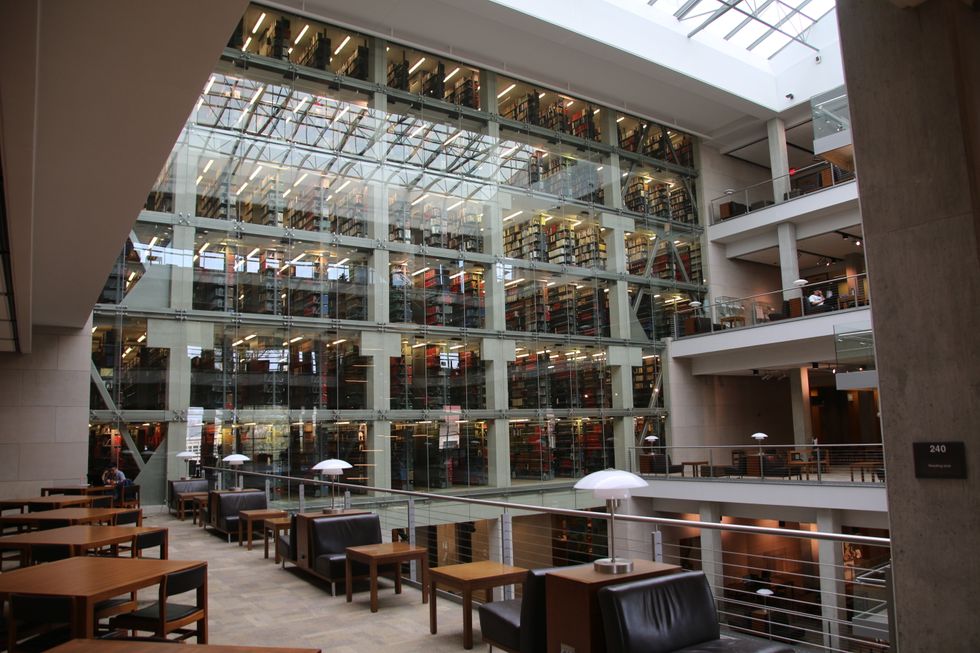 Flickr
Thompson Library is both a good place to study and a good place to explore. If you want to see a gorgeous view of campus and beyond, go to the 13th-floor reading room and look out the windows!
Wexner Center for the Arts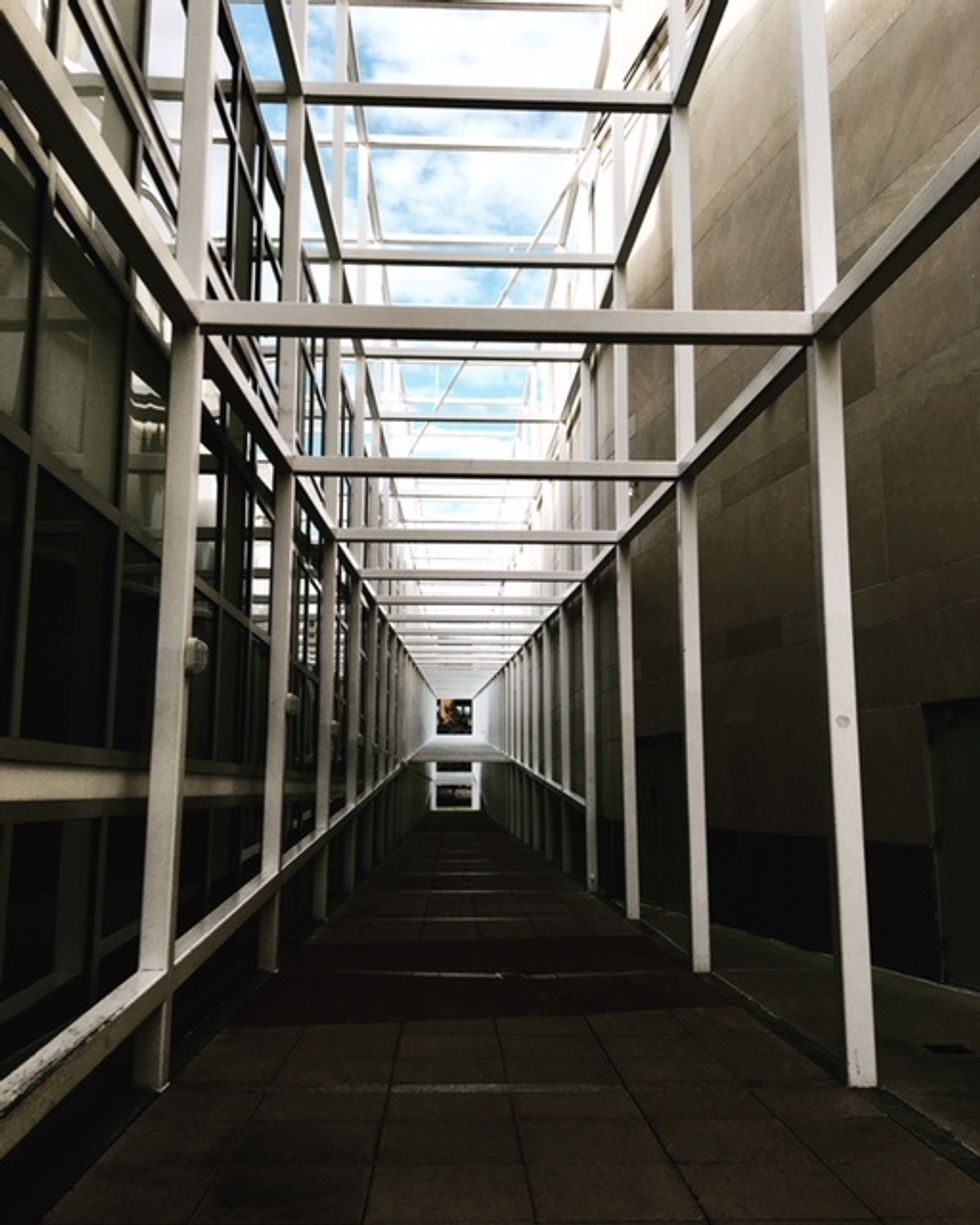 Isabel Hall
The Wexner Center for the Arts is home to cool architecture on the outside and cool exhibits on the inside. Make sure to monitor their website for any exhibits or performances you may want to check out!
Scioto Mile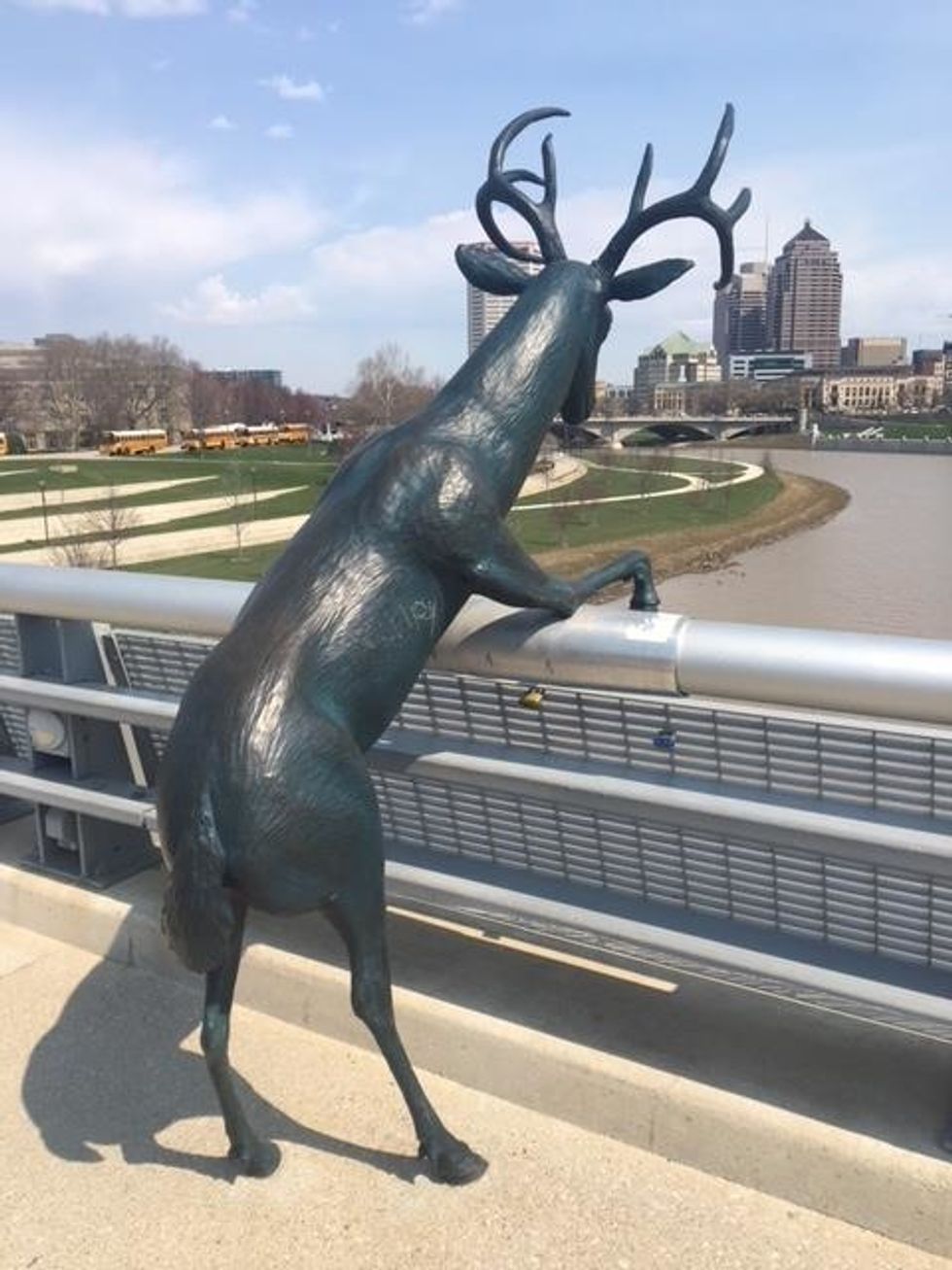 Isabel Hall
Located downtown Columbus, the Scioto Mile is a walking path alongside the Scioto River. The Scioto Mile features a nice view of the river, the Columbus skyline, and also a collection of deer statues.
Ohio Stadium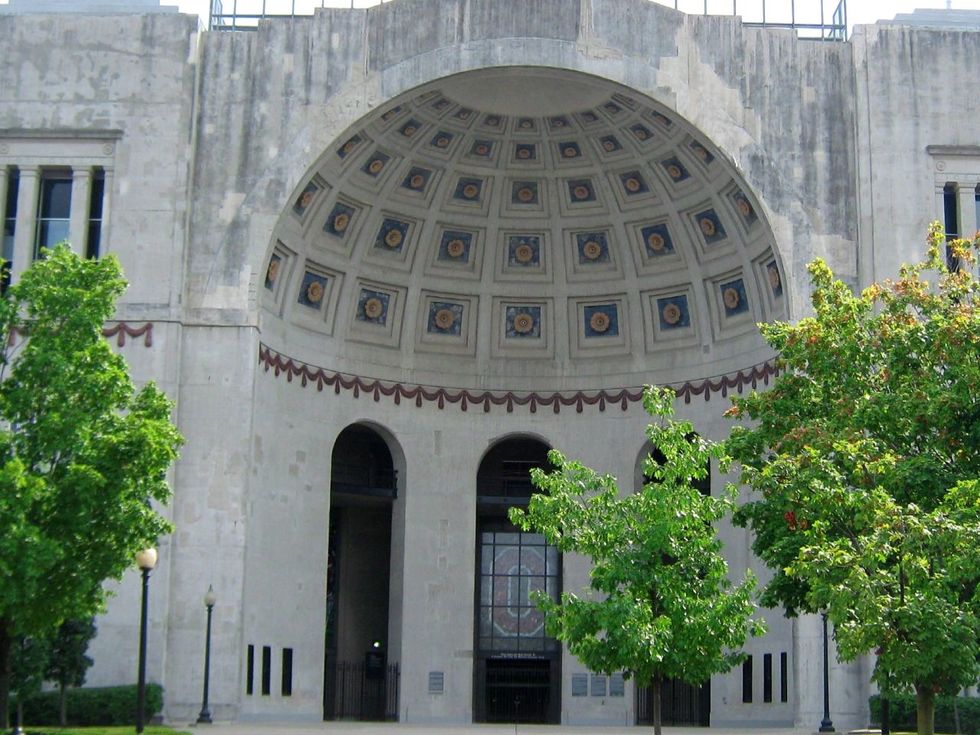 Flickr
You can't visit Ohio State without stopping by the Ohio Stadium or Shoe, home of the Buckeyes. Check it out on game days to witness the crowds and chaos or go on a quiet day to walk around the stadium.
Angry Baker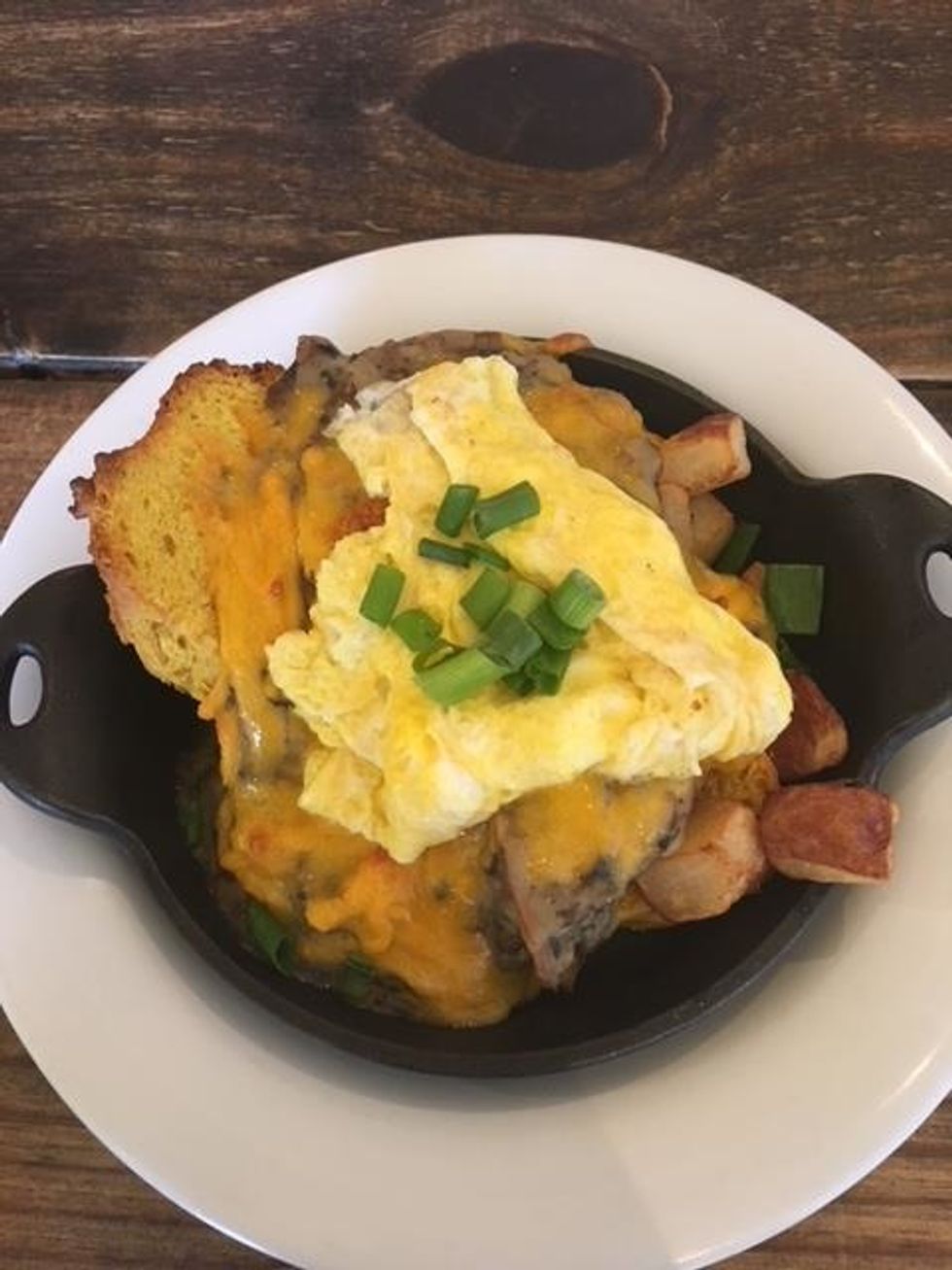 Isabel Hall
This restaurant and cafe, located south of medical campus, offers a variety of house-made or vegan foods. It's a great brunch stop, or coffee stop if you go to their cafe.
Knowlton Hall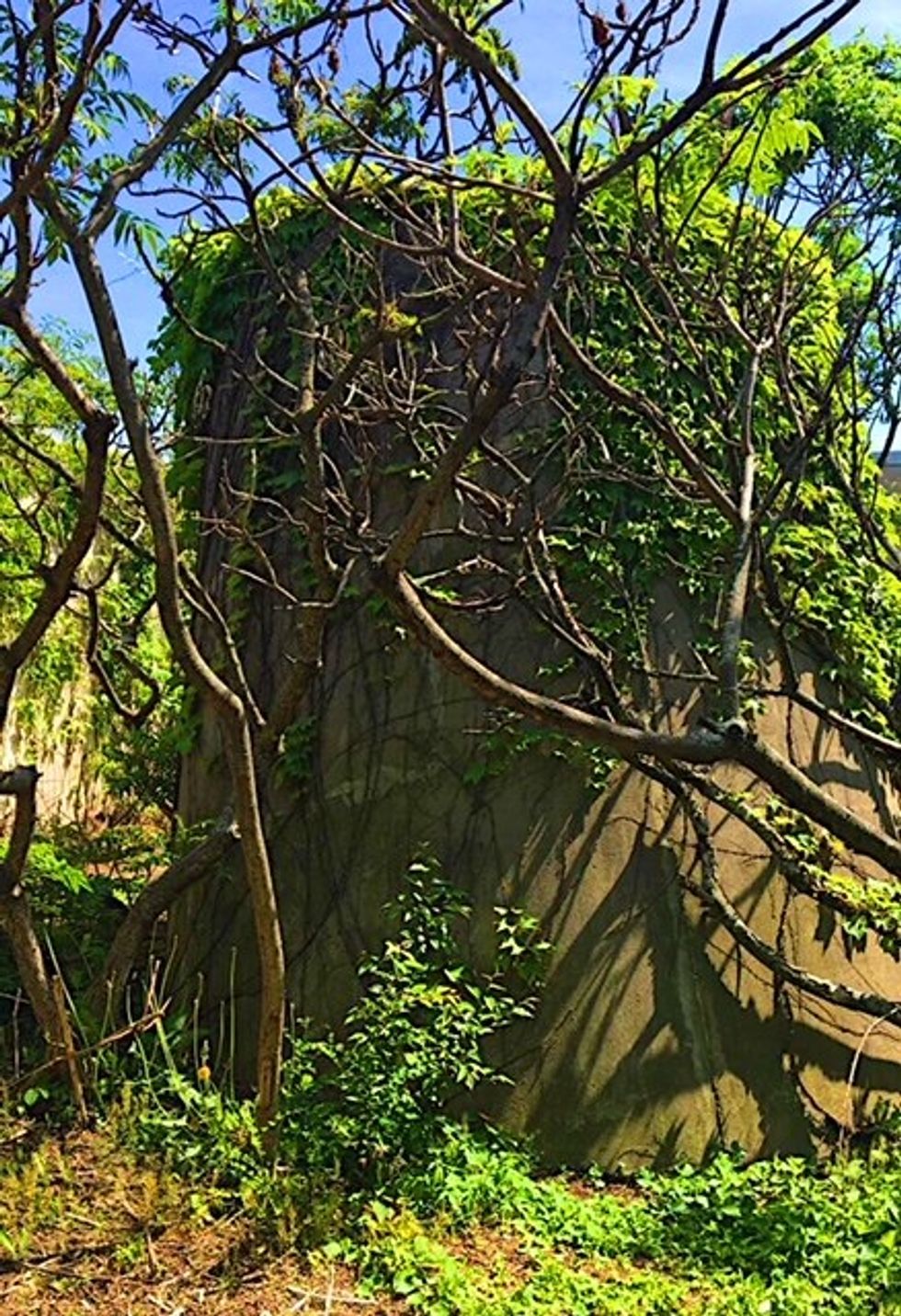 Isabel Hall
Knowlton is one of the most architecturally interesting buildings on campus, which makes sense considering it is home to the school of architecture. Knowlton also has a rooftop garden that is fun to explore.
The Book Loft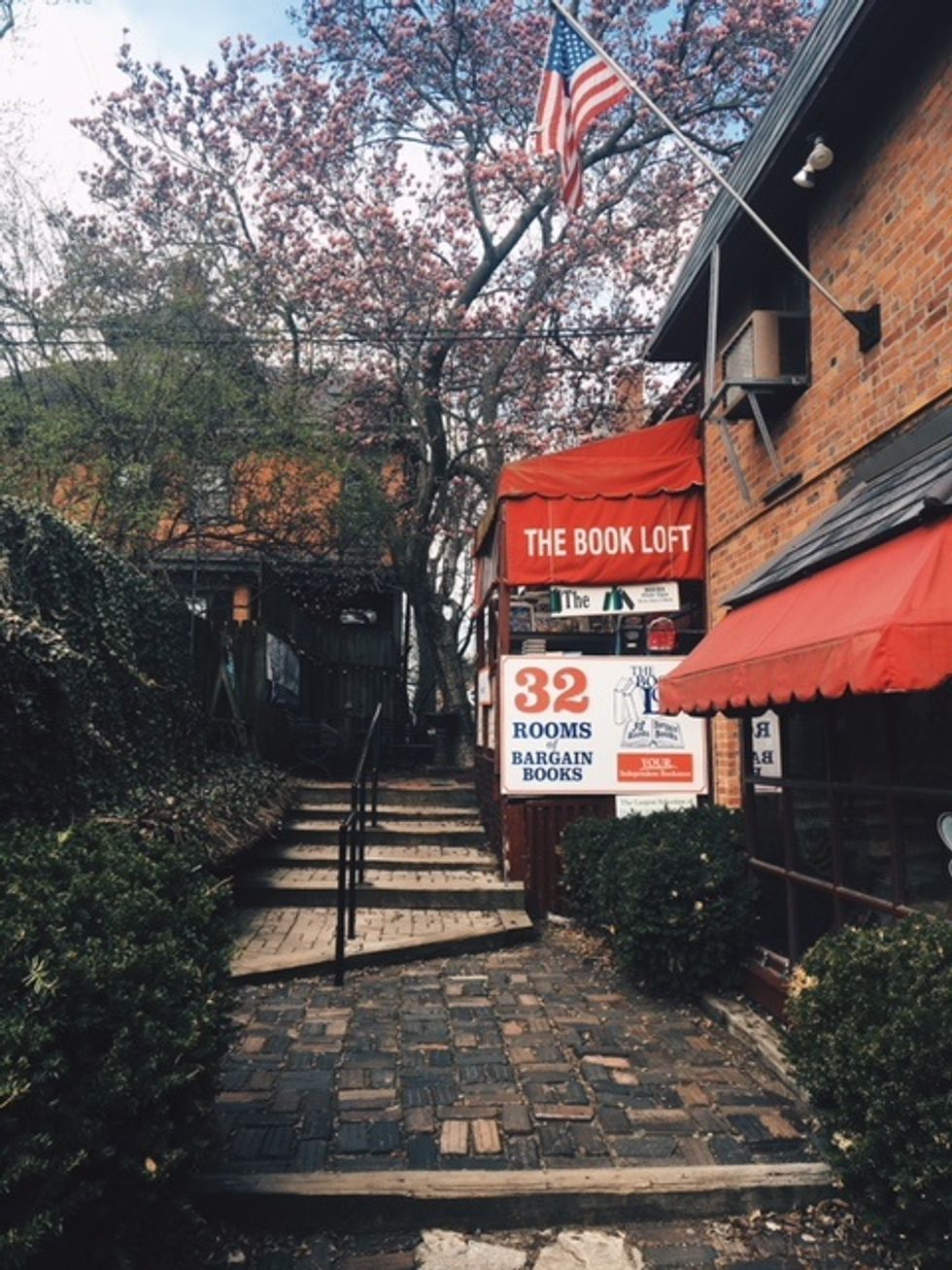 Isabel Hall
The Book Loft is home to 32 rooms full of books and is a bookworm's dream come true. The Book Loft is also located in German Village and is a pretty area of Columbus to check out.