Philosophy's history is central to understanding philosophy. Beginning with ancient philosophy (Homer) to medieval beginnings and through the modern period (17th and 18th centuries) and now, into more present times. The history of philosophy leads one to understand or begin to grasp the origin and presumptions of philosophy, many of which are still prevalent today. Creative and vital thinkers, such as Socrates and Aristotle, and Mill and Kant, and many recent writers have shaped philosophy. These contemporary writers mostly engage with past thinkers' previous writings, building upon or refuting their arguments and conclusions.
What is Philosophy?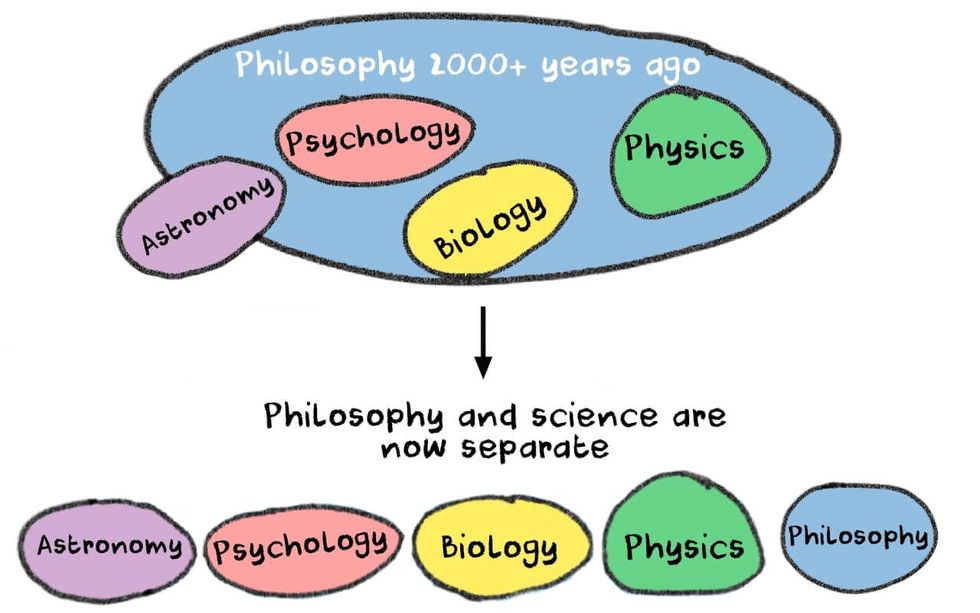 Philosophy is the study of knowledge; it is the systematic and critical fundamental questions that arise throughout everyday life and other disciplines. It trains the brain, not to memorize and regurgitate facts, but rather, how to logically think through any set of circumstances or facts.
So Why Study Philosophy?
1. Prepare for success in a variety of careers.
Philosophy advances skills such as writing, reading, problem-solving, critical thinking, logical deductions, adapting, learning, organizational skills, and many other skills necessary for any career.

2. Increased wages.
While a philosophy graduate makes less at the beginning of their career, by the mid-career range, people employed with philosophy degrees tend to make more than those with business administration degrees.
3. Being a more informed citizen.
Philosophy offers the tools to sort through all the news and media propaganda, allowing one to be able to sort the facts from the opinions is a necessary step to being genuinely informed in today's world.
4. Bringing perspective to your career.
Doctors and engineers must think deeply about their work and how it affects people in the world. Developing a new way of thinking transforms your experiences and allows you to evaluate things differently. This way of thinking develops the imagination, which will enable you to discuss one's experiences broadly.

5. Scoring higher on standardized exams.
By studying philosophy, one becomes more adept at reading critically, think critically, and perform inductive reasoning. Philosophy helps a variety of professions. This trained thinking is sought after by graduate schools as the LSAT, GMAT, GRE, etc. are time restrained tests of this type of thinking.
6. Understand ethical principles and their application.
Philosophy helps us recognize and respond to ethical issues in the world by introducing questions about family, social, and work issues.

7. Prepare for a career in law.
Philosophy develops skills necessary to excel in law such as criticizing arguments, clear and concise writing, and careful reading of complex texts.

8. Be a valued discussion partner.
Knowing what your values and ideas are based on allows you to reflect on the relativity of others' views and beliefs.

9. Don't be a "yes" person.
Thinking more critically will encourage you to access situations more clearly and thoughtfully-- essential to creativity and innovation in the workplace.

10. Allows you to develop your own definition of success.
Philosophy classes present students with their own challenge of confronting themselves, their values, and their world-- what it means to succeed, and why.