The 90's were a simpler time; when kids were playing kickball and capture the flag/manhunt from sun up until their parents had to drag them back inside at dusk. It most definitely wasn't a time of being hypnotized by technology and 11 year olds stressing out about how many Instagram followers they had!
The T.V. and cartoon supply was endless--and genius--in the 90's...which is completely different from the garbage kids are unfortunately watching today. So if you were a part of the best generation for childhood entertainment, feel free to reminisce the "good ol' days" as I look back on 23 of the best T.V. shows/cartoons of the 1990's!
1. BRING IN THE DANCIN' LOBSTERS!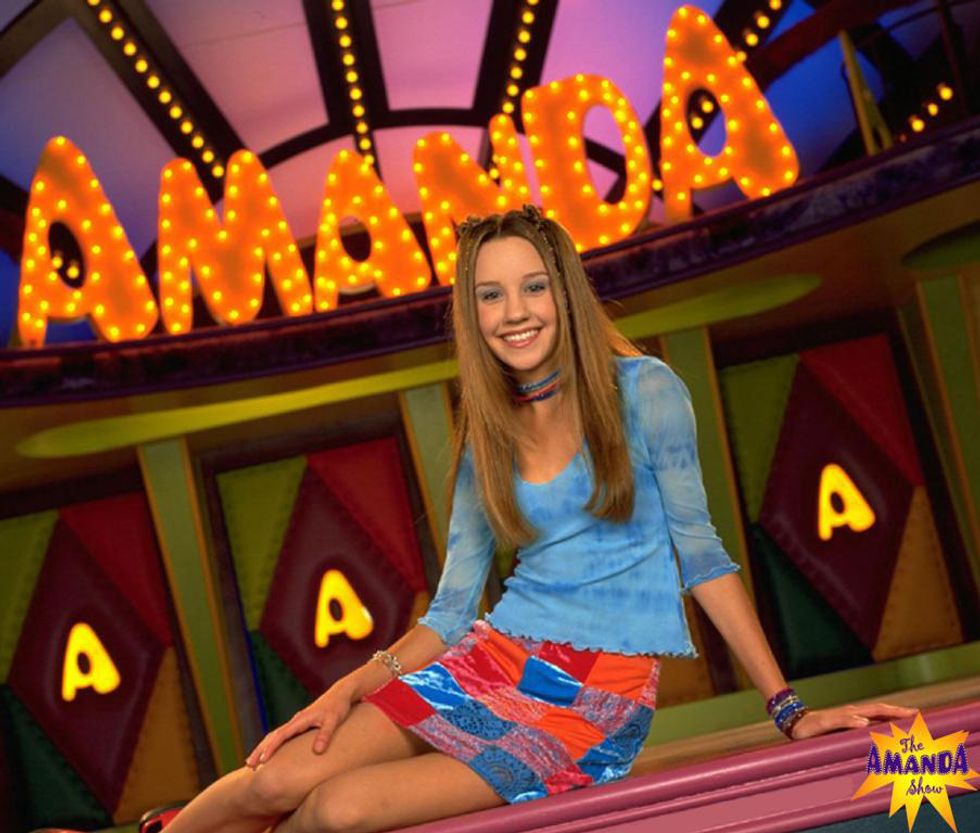 Between skits like "Totally Kyle", "The Girls Room", "Hill Billy Moment" and "Judge Trudy", The Amanda Show kept the laughter endless and the audience begging for more.
2. Mr. Fee-hee-hee-hee-heenay!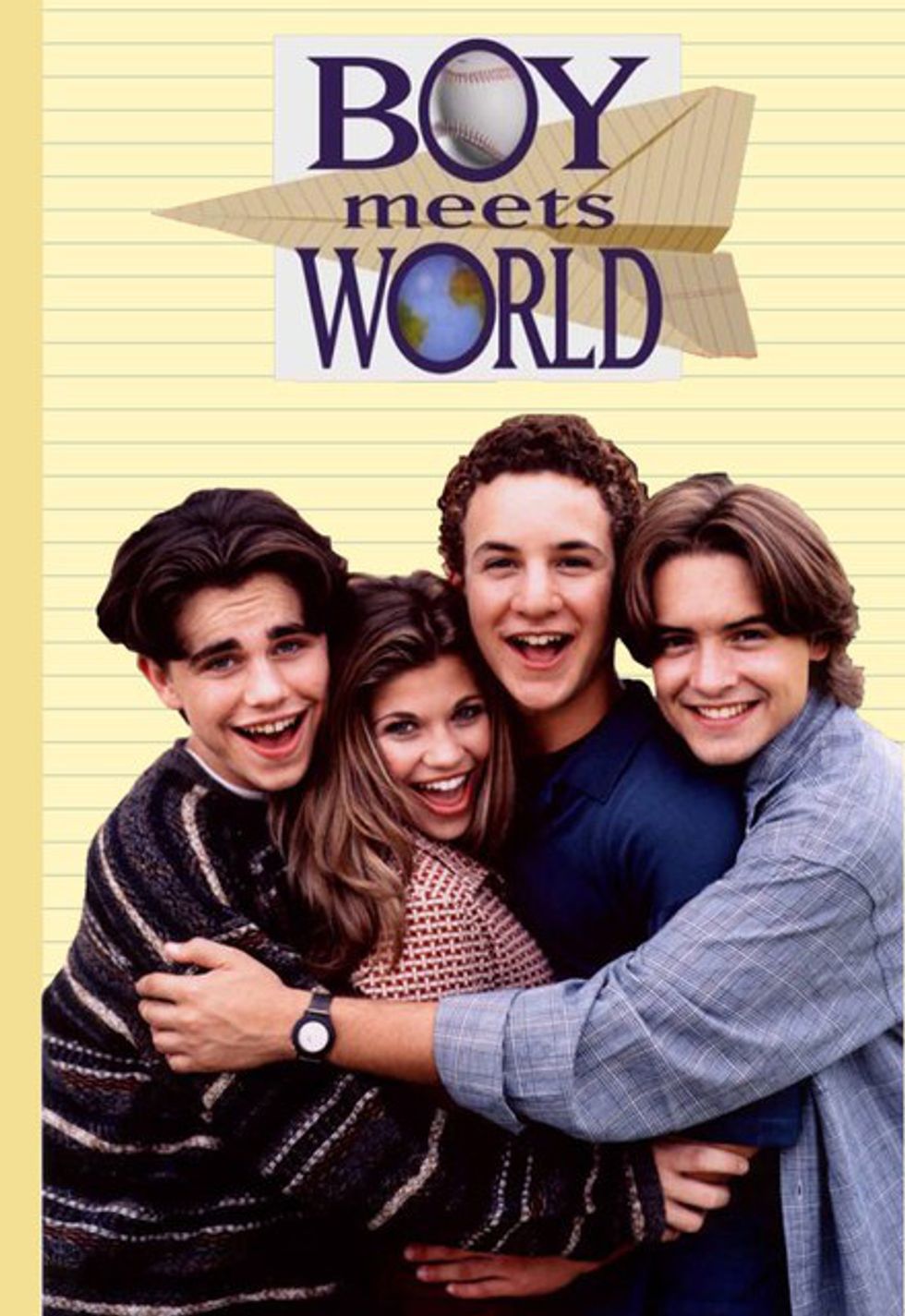 Boy Meets World is a heartfelt family show that depicts friends growing up and finding themselves in the world. Long live the romance of Corey and Topanga--for they will ALWAYS be relationship goals! And let's not neglect to re-fall in love with the James Dean of the 90's Shawn Hunter...come on you know you love him!

3. Move it Football Head!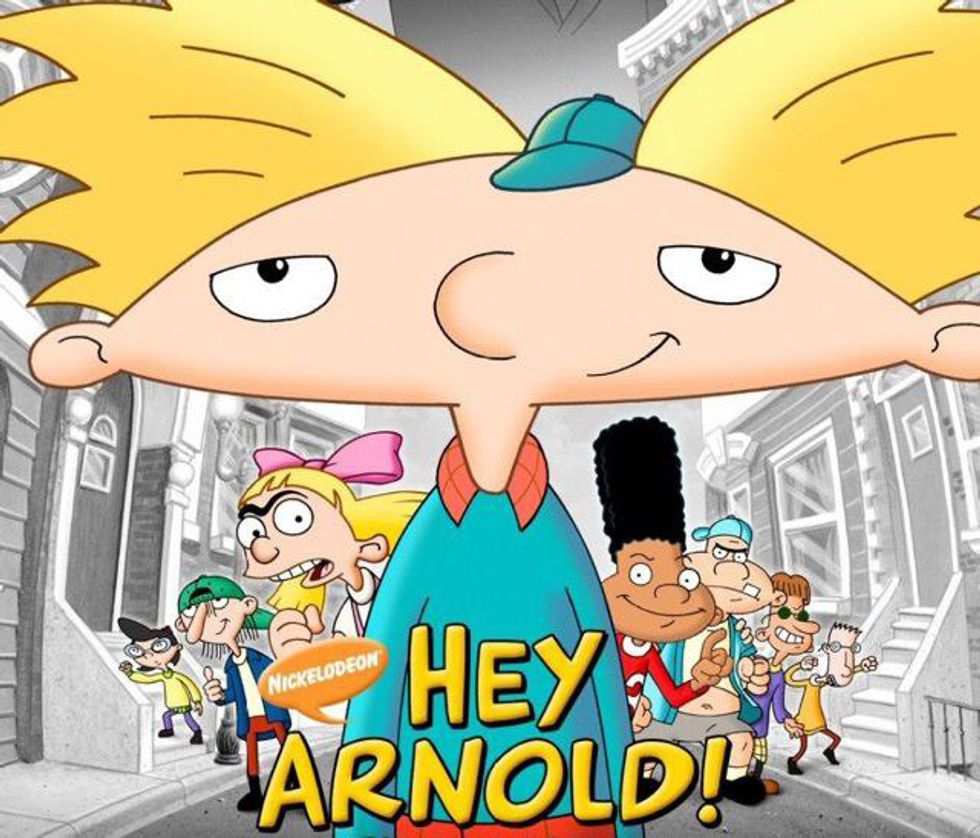 With characters like Stoop Kid, Helga and Herald, audiences couldn't help but fall in love with this series. The shenanigans that Arnold and his gang got involved in was not only a great watch--but let's be real--Helga's secret love for the same boy she torments is a situation that all 4th graders can relate to!
4. Well Everybody, That's Alllllll That!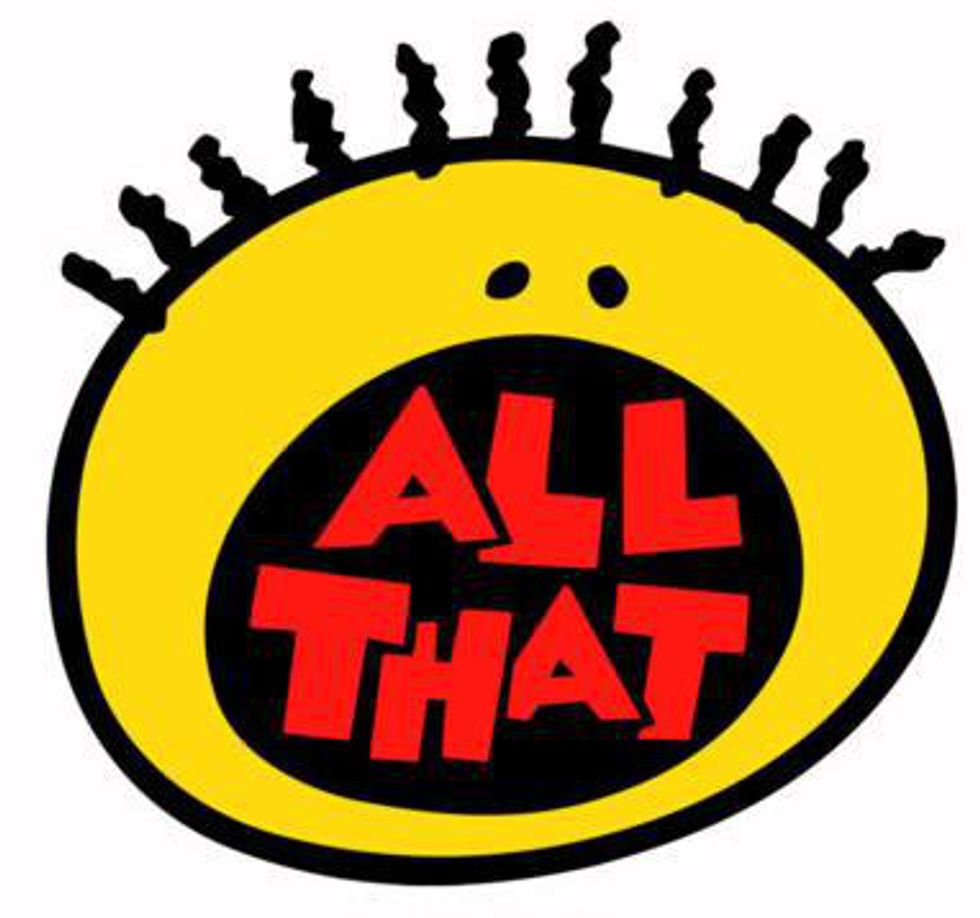 All That had a talented cast of comedians that always kept viewers coming back for more! With memorable skits like "Good Burger" or "Ask Ashley", it's no wonder as to why this television franchise lasted for almost ten years.

5. You Got It Dude!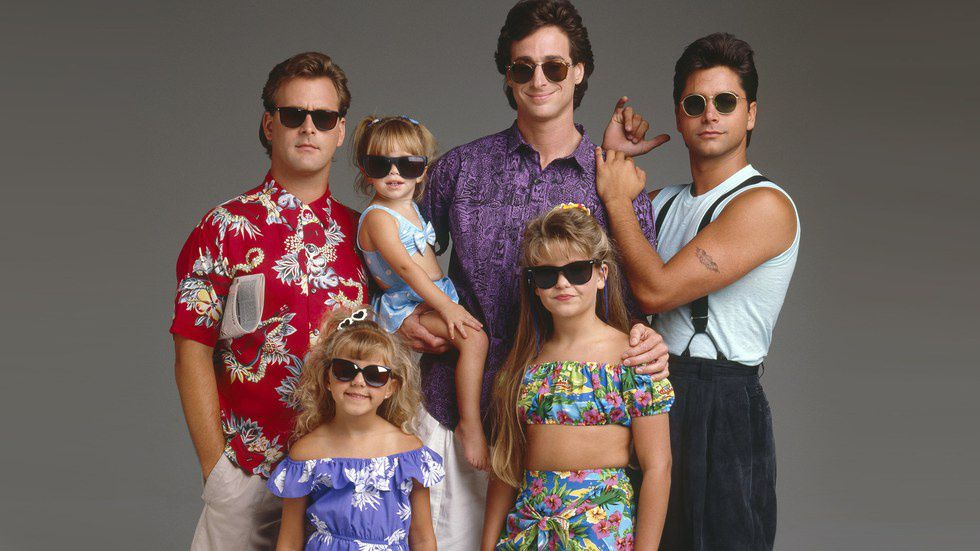 This classic T.V. treasure pulled at the heart strings of everyone across the country. Full House is a great family show that depicts three hopeless men coming together to raise three beautiful girls, while always finding some comedy along the way. DON'T even get me started on the sob-fest I had when Netflix aired the new spinoff Fuller House!
6. Mojo Jojo! Say It Ain't So-So!
[rebelmouse-proxy-image https://media.rbl.ms/image?u=%2Ffiles%2F2016%2F09%2F15%2F636095433002015139-2076792625_powerpuff-girls-4-ever-wallpaper.gif&ho=https%3A%2F%2Faz616578.vo.msecnd.net&s=171&h=818db3c26c57065be8e30de6170dd8656d9346fce9ab0d17f67fd034ed4849bc&size=980x&c=2320800412 crop_info="%7B%22image%22%3A%20%22https%3A//media.rbl.ms/image%3Fu%3D%252Ffiles%252F2016%252F09%252F15%252F636095433002015139-2076792625_powerpuff-girls-4-ever-wallpaper.gif%26ho%3Dhttps%253A%252F%252Faz616578.vo.msecnd.net%26s%3D171%26h%3D818db3c26c57065be8e30de6170dd8656d9346fce9ab0d17f67fd034ed4849bc%26size%3D980x%26c%3D2320800412%22%7D" expand=1]
What little girl didn't dress up as one of The Powderpuff Girls for Halloween?! These fearless ladies were role models to girls across the country, with their sugar. spice and everything nice--and let's not forget their awesome kick-ass moves as well!
7. Did I Do That?!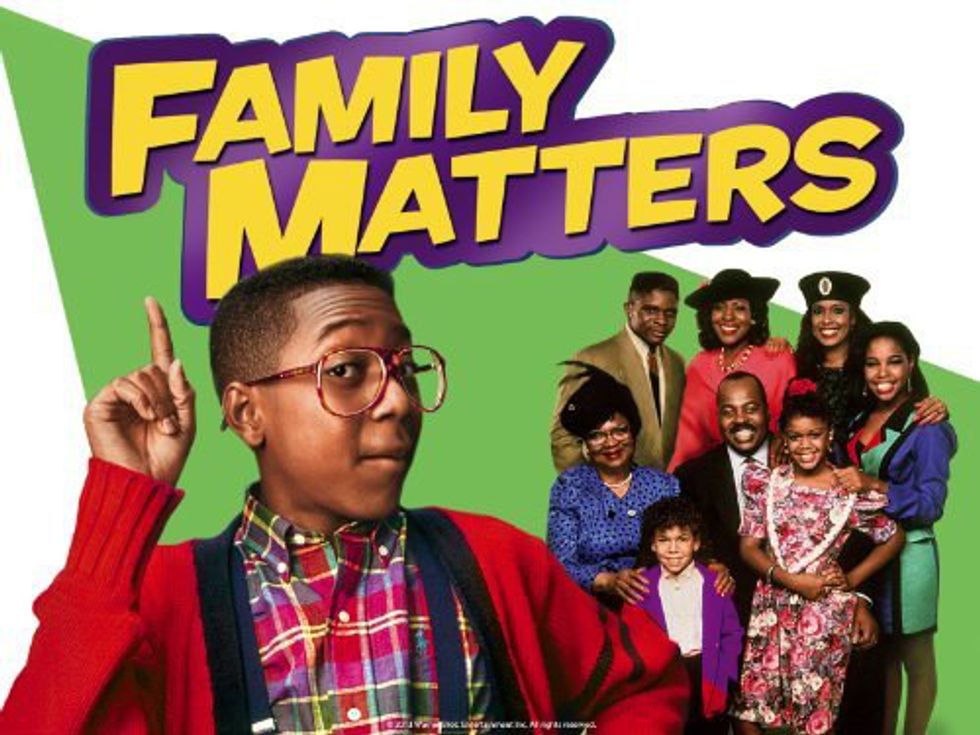 Steve Urkel is an icon among 90's family sitcom. From their witty and hysterical plot lines to their loving and compassionate moments, Family Matters has made a lasting impression on all of the hearts of 90's kids.
8. Don't Touch the Hair!
Johnny Bravo's arrogance and confidence took the Cartoon Network by storm in the 1990's. Known for his big hair, form fitting clothes and let's not disregard his insane karate chops, Johnny Bravo gets two thumbs up from 90's kids everywhere.
9. DO NOT Frazzle Rolf!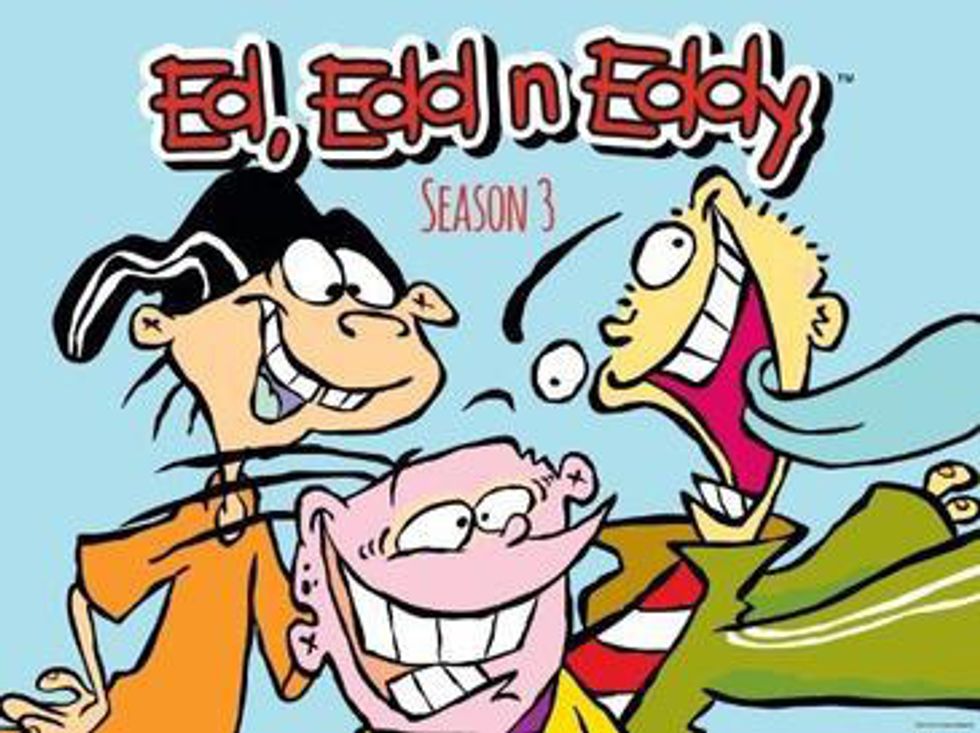 Where do I even begin...Ed, Edd n Eddy is a classic portrayal of adolescent cluelessness and crazy/wacky schemes around every corner; always with Johnny's imaginary friend, Plank, in tow.
10. WE WERE ON A BREAK!!!!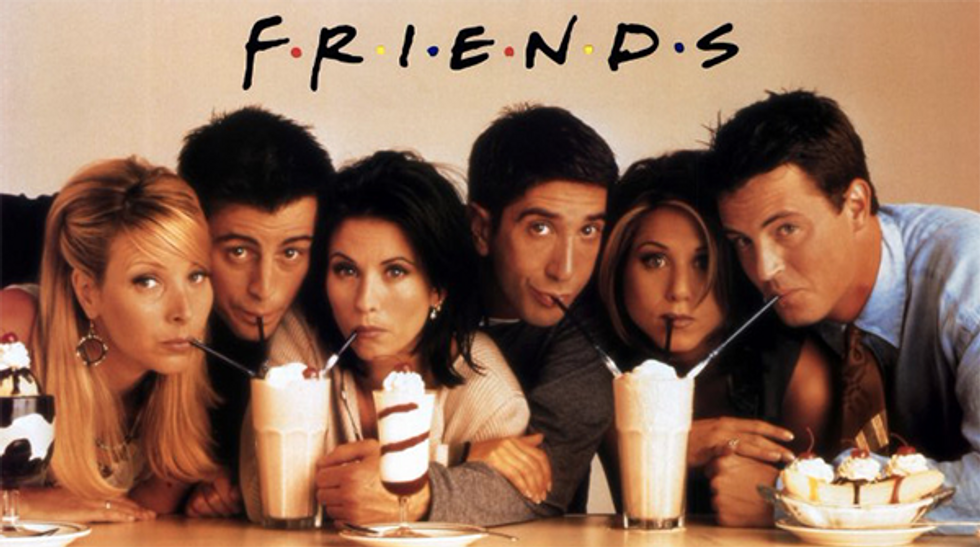 Ask anyone--whether you are a 90's kid or not--Friends is a phenomenon that has touched the hearts of millions around the world. With their iconic characters and memorable episodes, Friends is ranked as one of the Top 10 shows to watch on Netflix, according to Uproxx.com.
11. "Ya Movin' With Ya Auntie and Uncle in Bel Air!"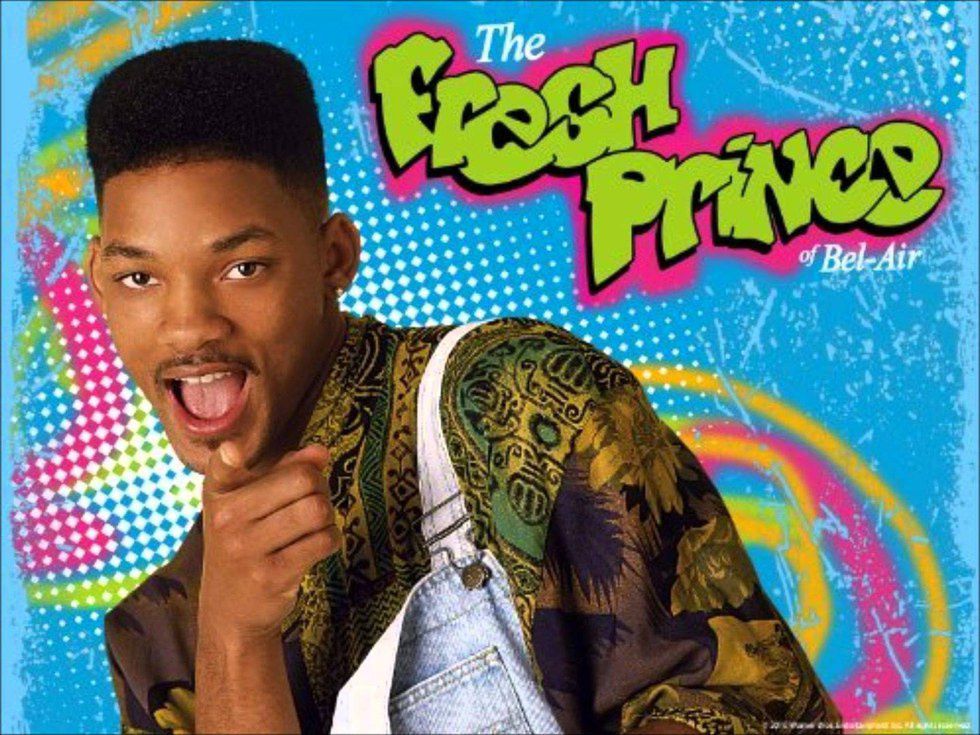 This time honored sitcom precedes it's reputation and is still widely known/watched today. The Fresh Prince of Bel Air combines comedy, family values, and unforgettable characters to create--at least in my opinion--the best work that Will Smith has ever produced.
R.I.P. Uncle Phil.
12. A Baby's Gotta Do, What A Baby's Gotta Do!
[rebelmouse-proxy-image https://media.rbl.ms/image?u=%2Ffiles%2F2016%2F09%2F15%2F636095447337026537897279239_1480722-rugrats.gif&ho=https%3A%2F%2Faz616578.vo.msecnd.net&s=380&h=c7e818a15d58ee27fe693188827201b9663fe68529c20b9119f814b33346d22c&size=980x&c=4126441772 crop_info="%7B%22image%22%3A%20%22https%3A//media.rbl.ms/image%3Fu%3D%252Ffiles%252F2016%252F09%252F15%252F636095447337026537897279239_1480722-rugrats.gif%26ho%3Dhttps%253A%252F%252Faz616578.vo.msecnd.net%26s%3D380%26h%3Dc7e818a15d58ee27fe693188827201b9663fe68529c20b9119f814b33346d22c%26size%3D980x%26c%3D4126441772%22%7D" expand=1]

One of the cutest and friendliest cartoons out there is the one...the only...Rugrats! We laughed at the brother sibling rivalry of Phil and Lil, and we cried when Chuckie had no one to dance with during the mother son dance at a wedding (his mom is dead). Some like to say that there is a crazy psychological theory associated with Rugrats, but I like to look at it for what it is: One of the greatest cartoons of the 90's!
13. Who LOVES Orange Soda?!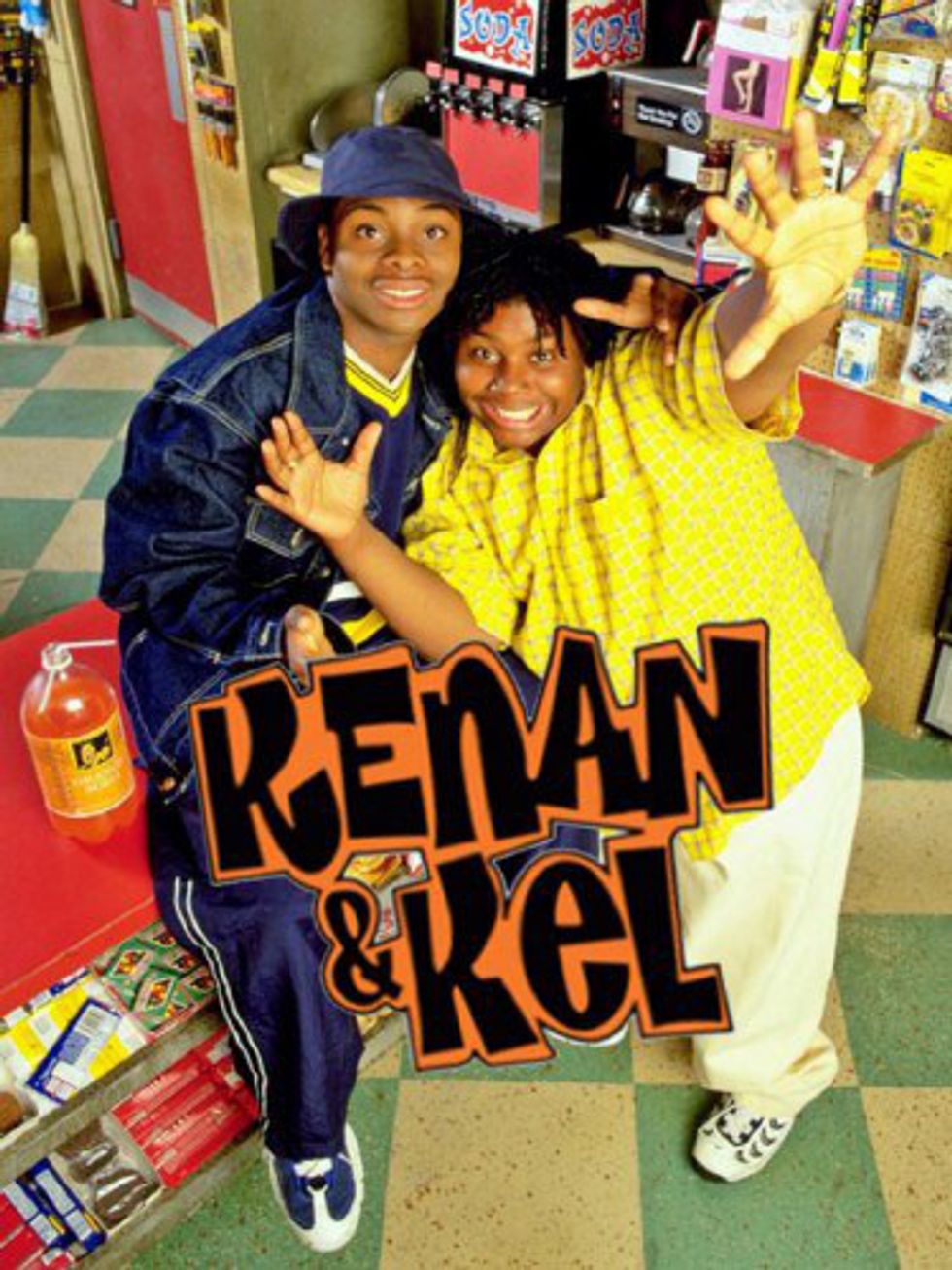 This comedic duo originally started out on All That before they starred in their own hit Kenan & Kel. This show is known for their high stakes schemes and Kel's endless slapstick hilarity--along with an endless supply of orange soda!
14. Stay Out of My Laboratory!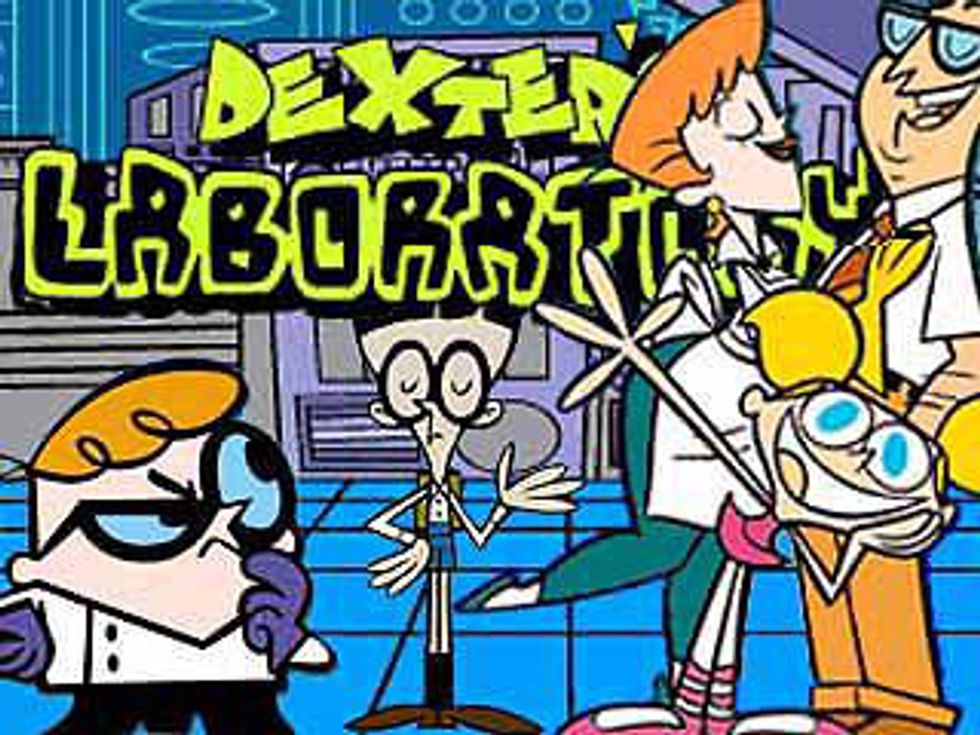 Introducing boy genius Dexter of Dexter's Laboratory! Between creating amazing new inventions, keeping Dee Dee the hell away from his experiments and keeping his parents in the dark as chaos ensues, this above average boy genius can keep us laughing well after the closing credits come to an end!
15. You Macho Pig!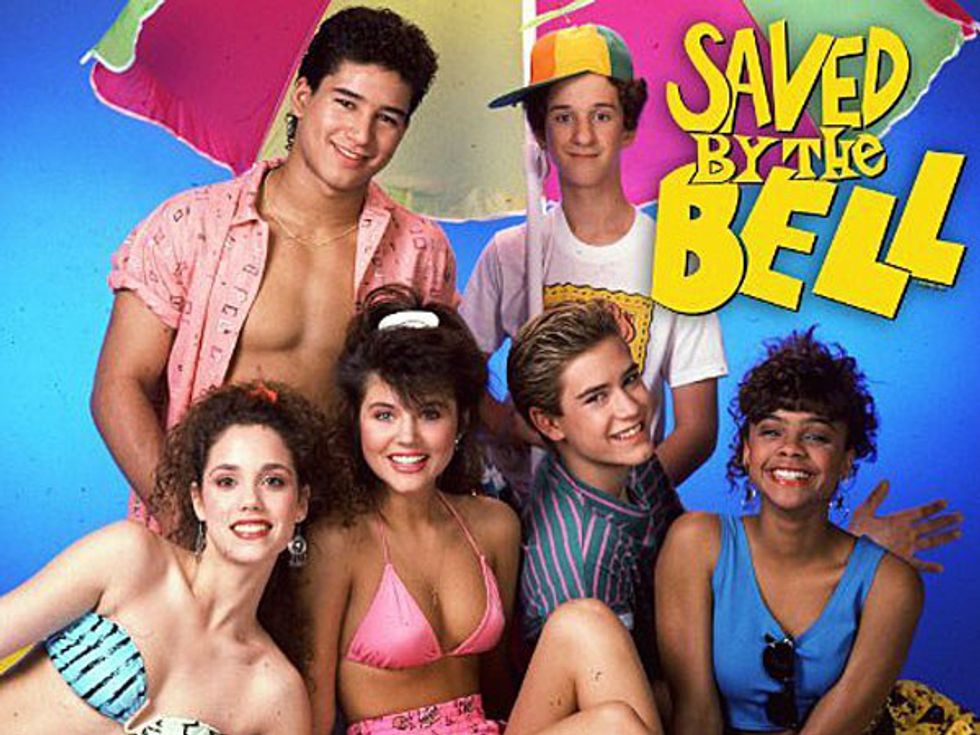 One name...Mark Paul Gosselaar! Better known as his character Zack Morris for his scheming and hi-jinx ways, the gang of Bayside High keeps you begging for the next re-run marathon so you can relive each entertainingly iconic moment.
16. Together Forever!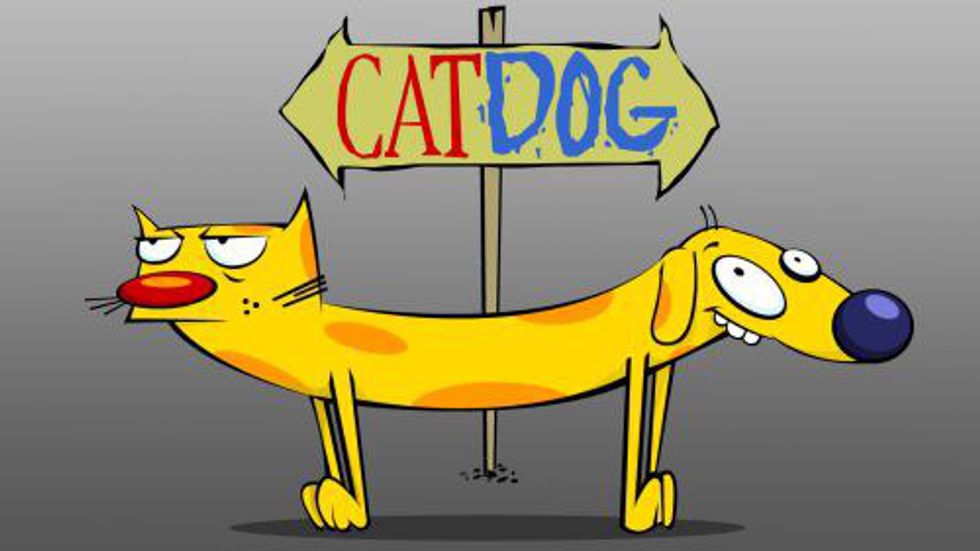 This dynamic duo sticks together through the good times and the bad--literally! Both Cat's responsible outlook on life and Dog's rambunctious and impulsive ways bring out the best in each other, creating a classic 90's masterpiece!
17. "And We'll be Stronger the Second Time Around..."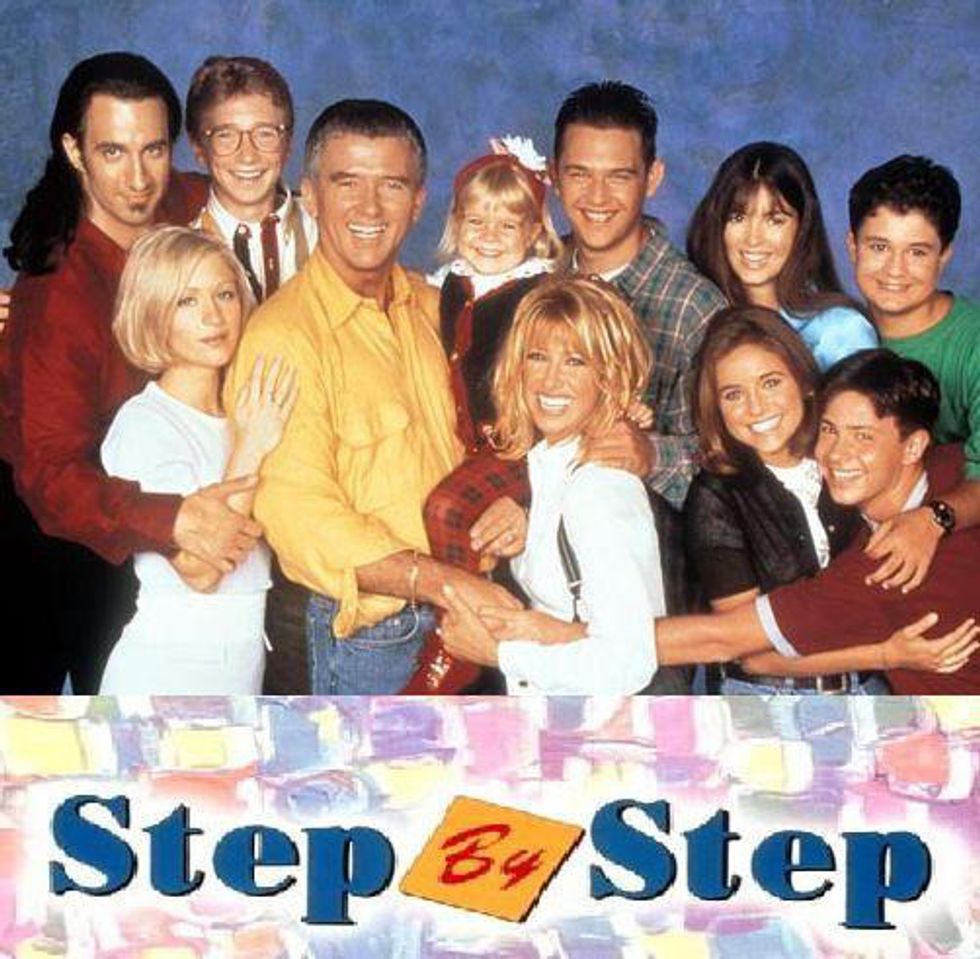 This 90's gem puts the "fun" in dysfunctional family! It follows the lives of newly acquainted--and hastily married--Frank and Carol and the journey that their two different families embark on to become one. Between the rivals among the siblings and the all-American feel to the show, Step By Step should definitely make your "must binge watch" list!
18. Did Somebody Say "Stuck in the Friend Zone"?

Let's face it, we all know how Doug feels--at one point or another--with the constant rejection of BFF Patti Mayonnaise. Doug is a great cartoon with an amazing message to offer its viewers: It's okay to be new and different because at the end of the day you will find yourself. Take Doug's lead and don't let rivals like Roger Klotz ever stand in your way!
19. "I Got My Own Mind...I Do My Own Style In My Own Time..."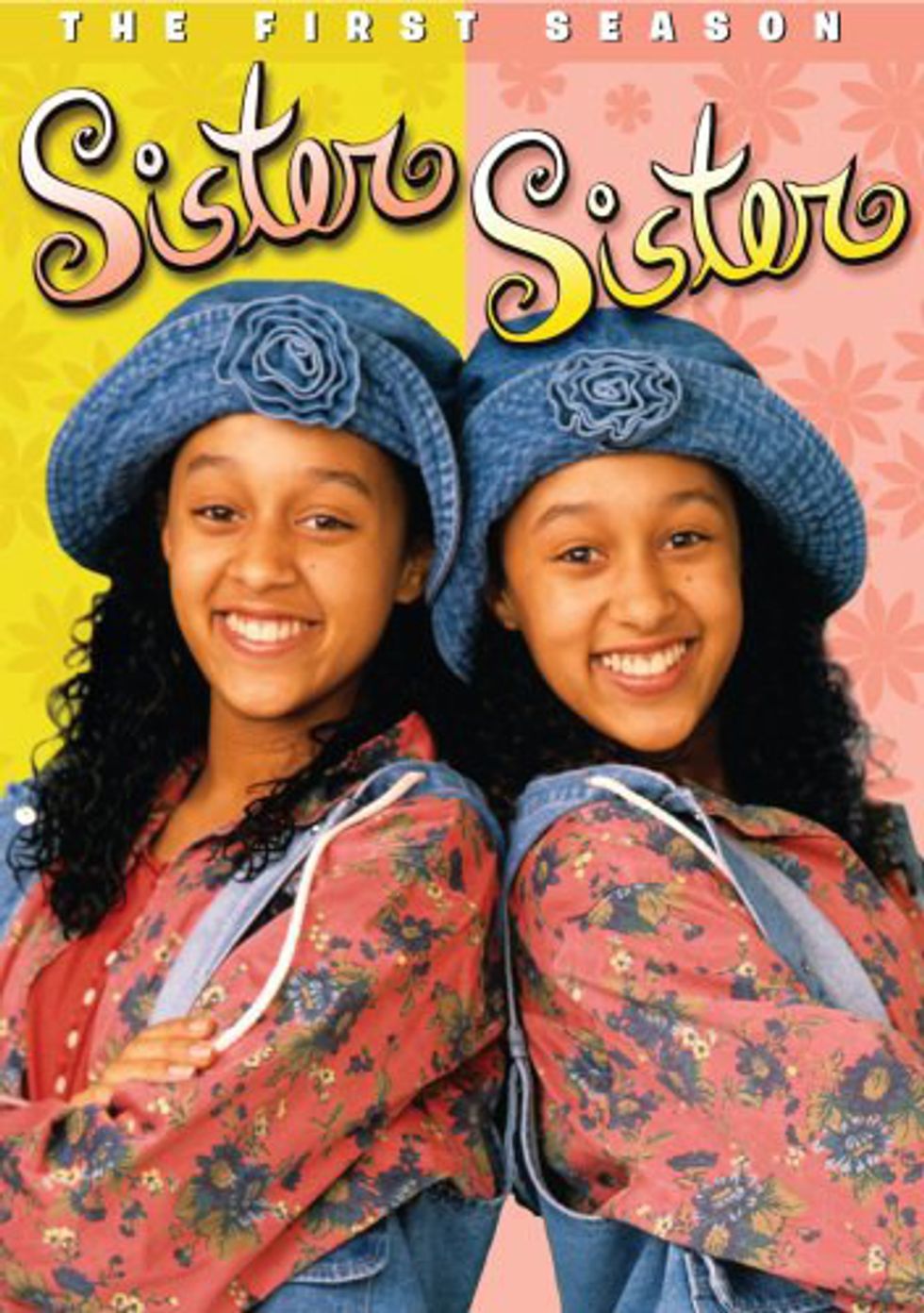 Sistah Sistah! Separated at birth and adopted by two different parents, Tia and Tamera have a chance encounter at the mall, which was the start to a whole new life for them. Through the ups and downs of adapting to this new family unit, Sister Sister is a sitcom for the ages!
20. I Slept With Dylan First!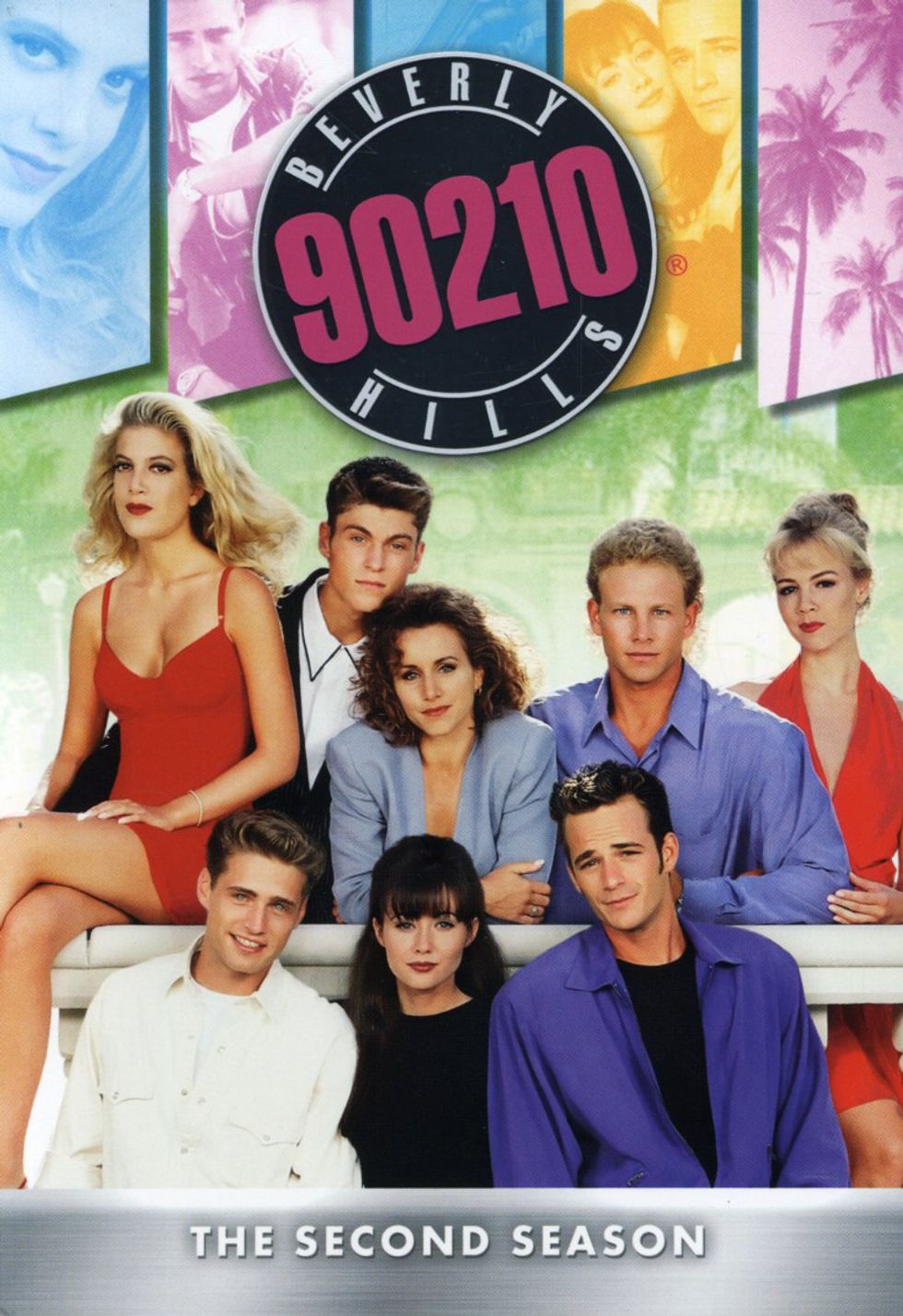 Team Dylan+Brenda for life! Beverly Hills 90210 followed the lives of a very diverse group of friends through trials of love, drugs, death and rape--and every other conceivable situation life can throw your way. The friendships built on this show is one for the books, and the realness of these situations keep you bing watching into the wee hours of the morning.
21. "When I See Their Happy Faces Smilin' Back At Me..."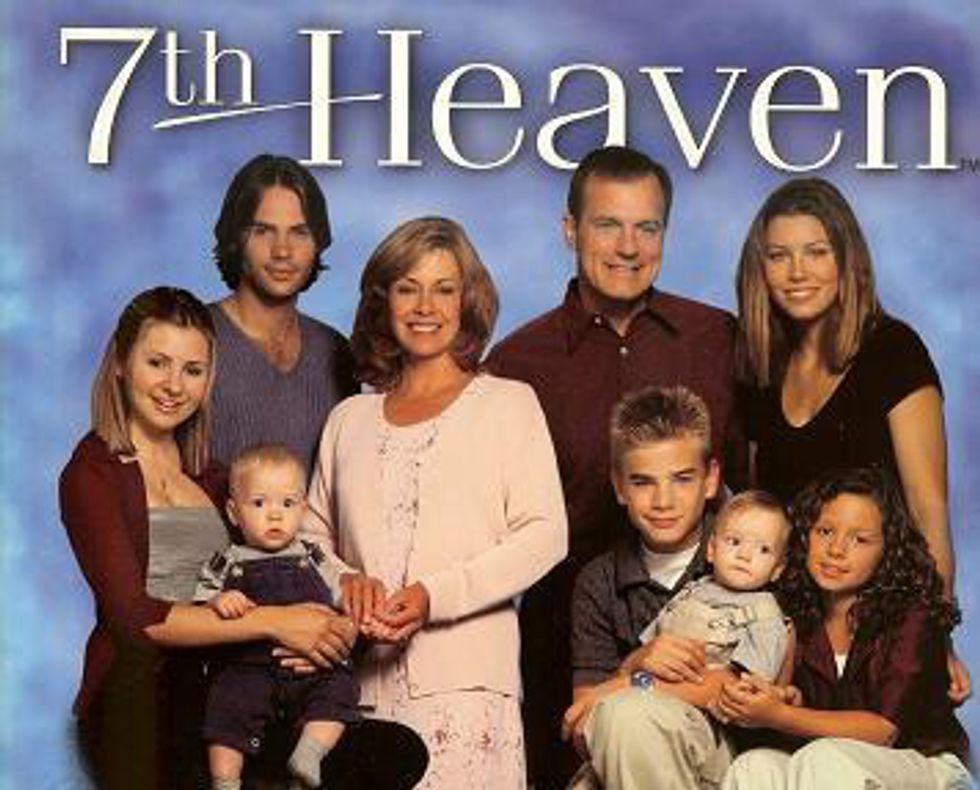 7th Heaven reveals the life of Reverend Eric Camden and his large family during times of self discovery and constant temptation. With their close bonds and family values, the Camden family remains in the hearts of many and a 90's must watch!

22. I Just Know Something Bad Is Going To Happen!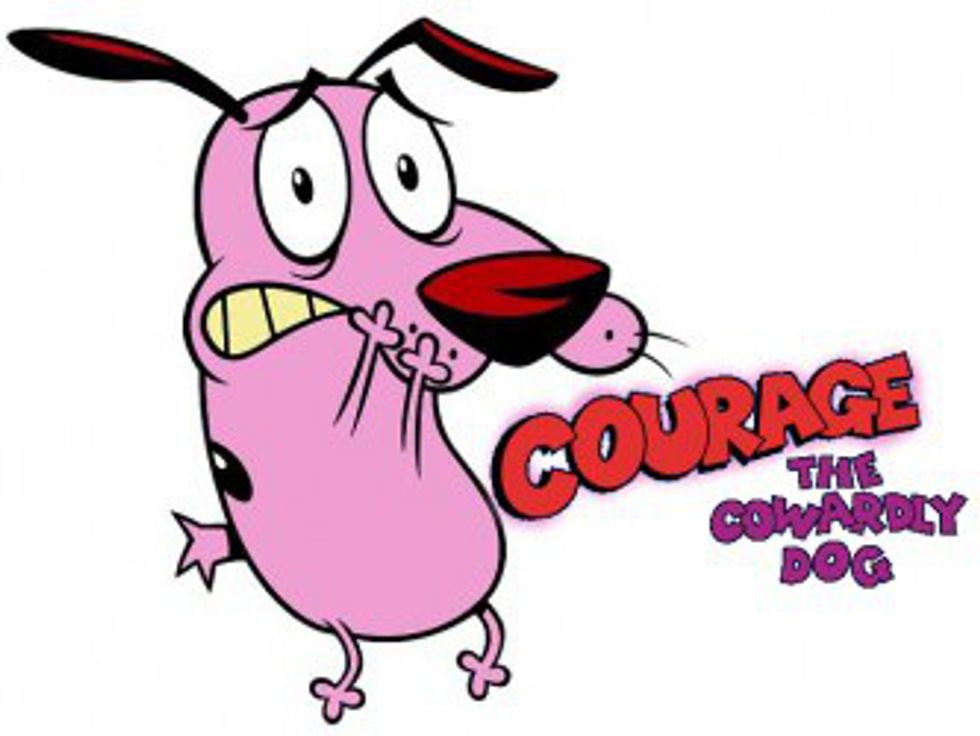 Can someone say paranoid much? Too bad for Courage and his immense fears because this cartoon is set on a farm with enough paranormal activity to last a lifetime!
23. You Little Witch!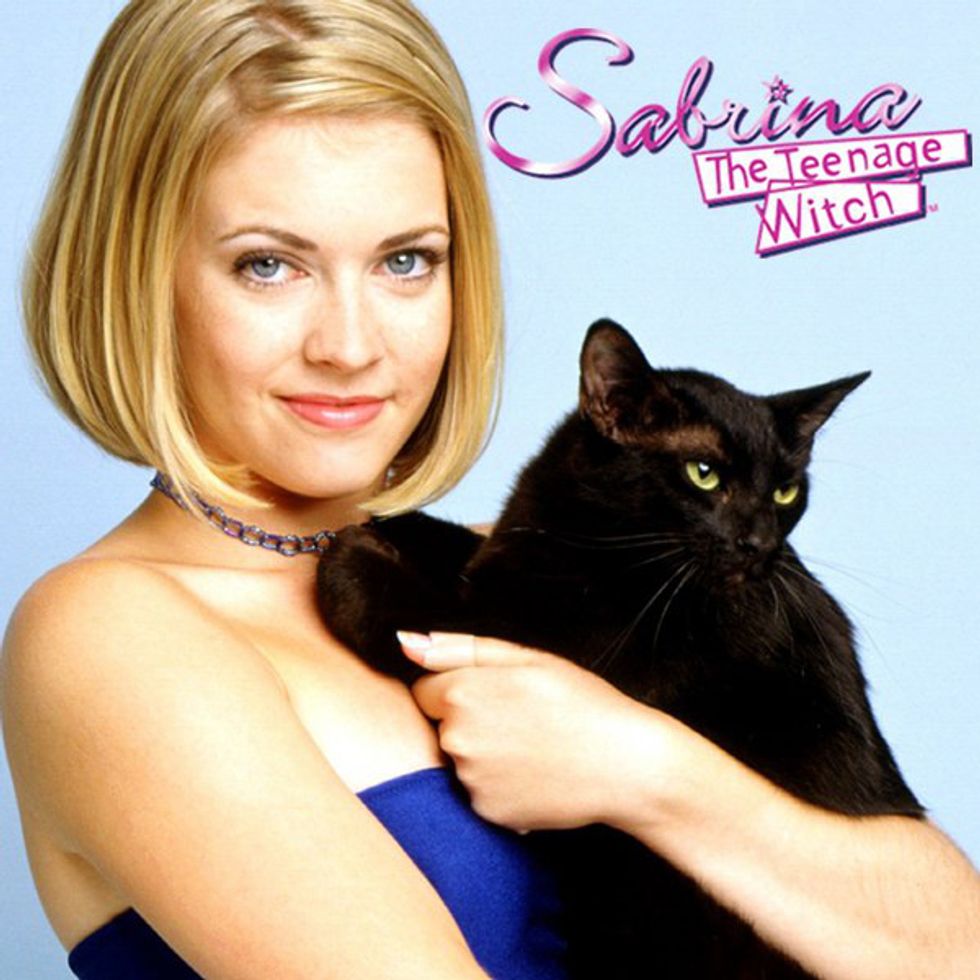 Because of this show, I've always wanted a talking black cat and name him Salem! Every little girl of the 90's wished for magical powers instead of a pony because of Sabrina and the crazy messes she would get herself into--and eventually out of!
So let's all take a moment to thank the entertainment industry of the 90's for blessing us with these timeless classics! If you're a 90's kid then you understand the sheer awesomeness of these shows, (and of course there are plenty more that aren't included on this list) but if not then you have one job and one job only: START WATCHING!