Welcome to the Itty Bitty Titty Committee.
If you've got small boobs, you're in.
And if you've got small boobs, you know the good and the bad that comes along with them. Small breasts don't get enough recognition. They're not as noticeable, not as...bouncy, but still just as cute and cuddly.
So here's a shoutout to all the girls with tiny boobs (or pe-tits as I like to say), who may sometimes feel left out because we have itty bitty titties. Work what you've got, and never forget the positive aspects they give you!
1. Running and working out is a breeze

Pop on that sports bra and call it good. They won't get in the way, they won't bounce up and down and hurt while they do, and they may not have even needed to be covered by a sports bra anyways. I'm not saying the actual act of working out or running is a breeze, but not having to worry about our little breasts causing us trouble while doing either sure makes it more tolerable.
2. Loose shirts or sweaters are always a good idea

Throw on that loose top or sweater, it's always going to look good. You won't have to worry about your breasts sticking out from them and kind of ruining that loose vibe. Plus, you could also....
3. Go bra free

This is so easy and convenient to do when you have itty bitty titties. Don't want to wear a bra? Don't then. You pretty much never have to worry about them poking out and causing a riot. They may not even be that big of a difference with or without one. It saves so much trouble, and just being able to slip on almost any top for almost any occasion without a bra makes life that much easier and that much better.
4. Sleeping on your stomach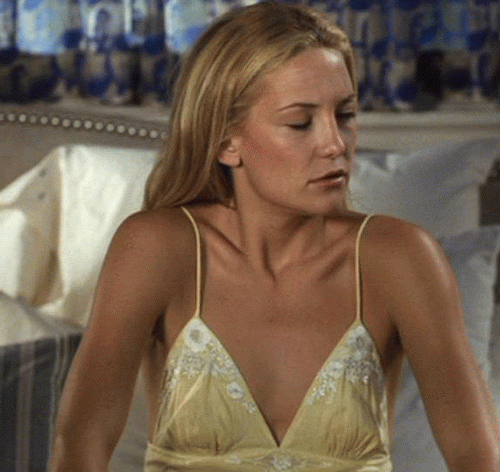 I don't know about you but I'm a big fan of sleeping on my stomach, something I wouldn't be able to do if I didn't have tiny breasts. And my friends who also have smaller breasts? They love to sleep on their stomach, too. It's one of the biggest perks yet.
5. (Usually) not having to special order a bra size

Okay, sometimes, tiny breasts are so tiny they do need a special-ordered size (I had to once before when I thinner than I currently am, I mean, really, no 32A in this one store?), but usually, you don't have to because most stores have an A, B, or C cup in almost every band size in every store. When you get to AA or AAA, yeah, that needs to be special ordered, but it's nowhere near as common as all of the larger breast sizes that have to be special ordered.
7. Wearing low-cut tops

HUGE perk. I, for one, love to wear low-cut tops/dresses because it allows me to flaunt off what little cleavage I have, and it actually looks tasteful. I don't have to worry about anything falling out, I don't have to worry about it being right in everyone's face, and it let's me look sexy without all that added stress. Such a blessing.
8. Bras and bikinis actually cover your nips

No need to worry about nip-slips with little boobs because you're pretty much always guaranteed to find a bra or bikini (or just top in general) that will cover your breasts' completely. Saves you the anxiety of your bikini slipping down at the beach and exposing the world to your nipples, for example.
9. Push-up bras look super tasteful and make your tiny titties look bigger

Push-up bras are the best friend. They lift us up, they give us more confidence, make us more proud of what we've got, make us look tasteful and appealing, and look good with anything we wear (especially those low cut tops). They're in every girls' closet who has little breasts, simply because they make us look like we've got a bit more than we do and makes us look bomb-diggity because of it.
10. Boob sweat isn't much of a thing

Thank god for little boobs because you don't really have to worry about boob sweat, which, from what you hear or the incredibly rare occasions you get it, is super gross and uncomfortable. Can you imagine sweating from just living your daily life or exercising not even for long and sweat piling up under your tiny titties? I sure can't, and I'm glad I don't really have to experience it, phew.
11. Bralettes are a go-to

When you have small breasts, bralettes are another best friend. They look super flattering, almost every style fits and suits you well, they don't have uncomfortable underwire (which, with little boobs, you don't even really need), they are almost as good and as comfy as wearing no bra. Plus, the combo with loose tops/sweaters looks super duper cute.
-
So, ladies, embrace your itty bitty titties and love every minute of it!