Are you an America college student and headed off to London for vacation or study abroad? I bet you will want to take advantage of the drinking age, so read on! While there is no "right" way to have an unforgettable night out in the world's most exciting city, here are a few suggestions that will definitely heighten the "lit" factor.

Disclaimer: this article is only intended for comical and sarcastic amusement. I do not condone or stand behind the content below in its entirety or partiality.
1. Pick a Friday or Saturday night.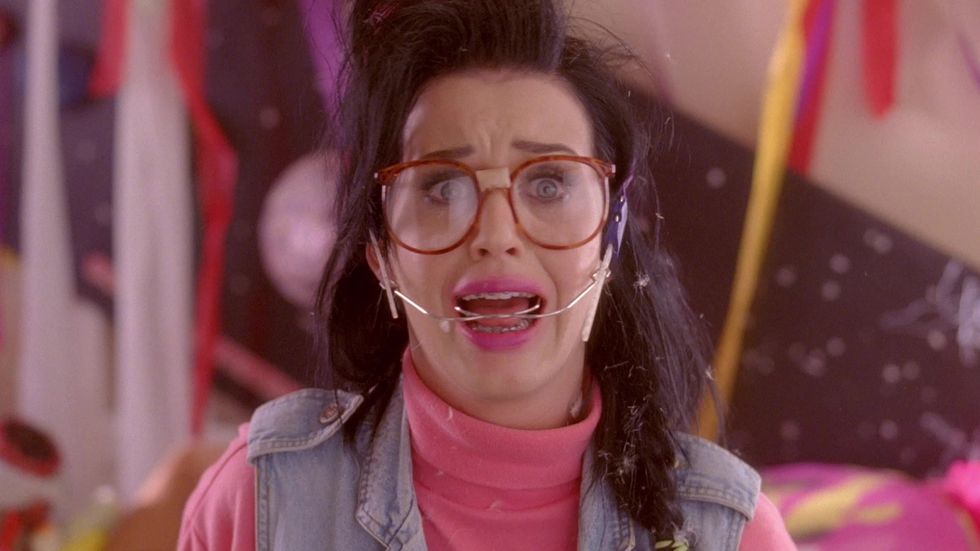 It's going to be incredibly crowded and you'll be exchanging sweat with ten other bodies around you--but who parties on a Thursday night? Plus, many clubs in town are only open Friday or Saturday nights, and the best out of town DJ's don't show up before the clock strikes midnight on Saturday.
2. Pregame before you go.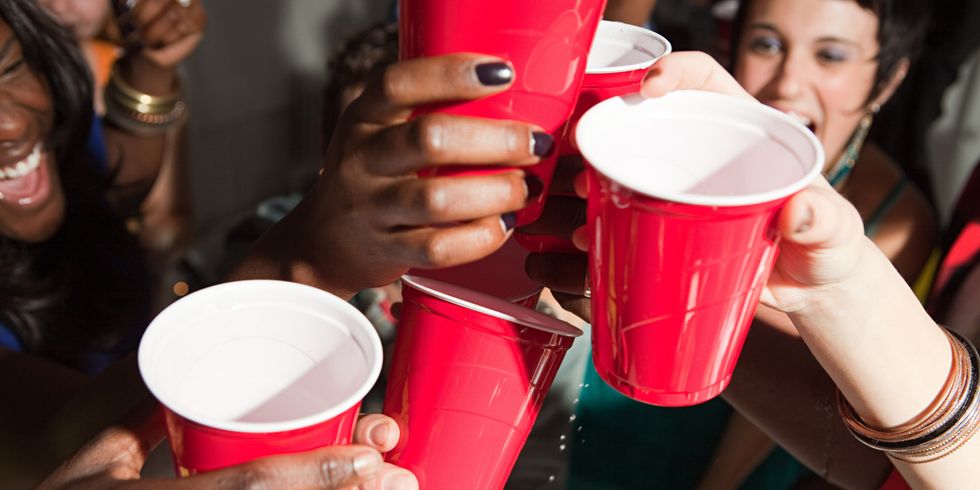 Preferably do so while you're doing your makeup with girlfriends in the bathroom and blasting cheesy pop music. Drinks in London aren't cheap (around 7 pounds/shot and 15 pounds/cocktail), so you'll want be at least a little tipsy as you head into your first bar. So take that third shot, or fourth...or fifth.
3. Bring cash and a 21+ ID.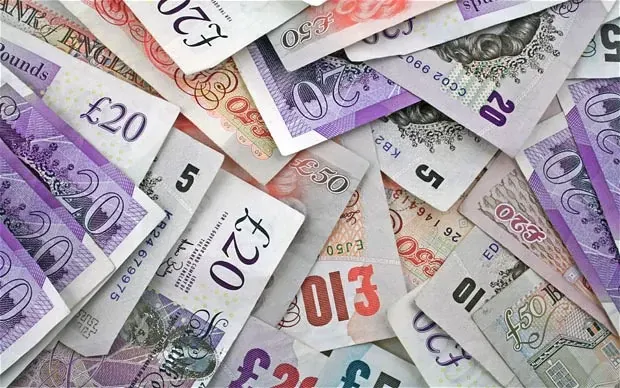 Cash for the 15 pound entry fee most clubs will charge you and a few quids for the coat check. Oops, I meant "cloak room".
While the legal age in the U.K. is 18+, you'll find that many nightclubs in London are actually 21+, like Cirque de Soir and TSQ Club. That isn't to say that it's impossible to smile and bat your eyelashes in, but London bouncers are also known to be notoriously rude. Additionally, bars all tend to be 18 and over.
4. Start out at a bar or pub--OR BOTH!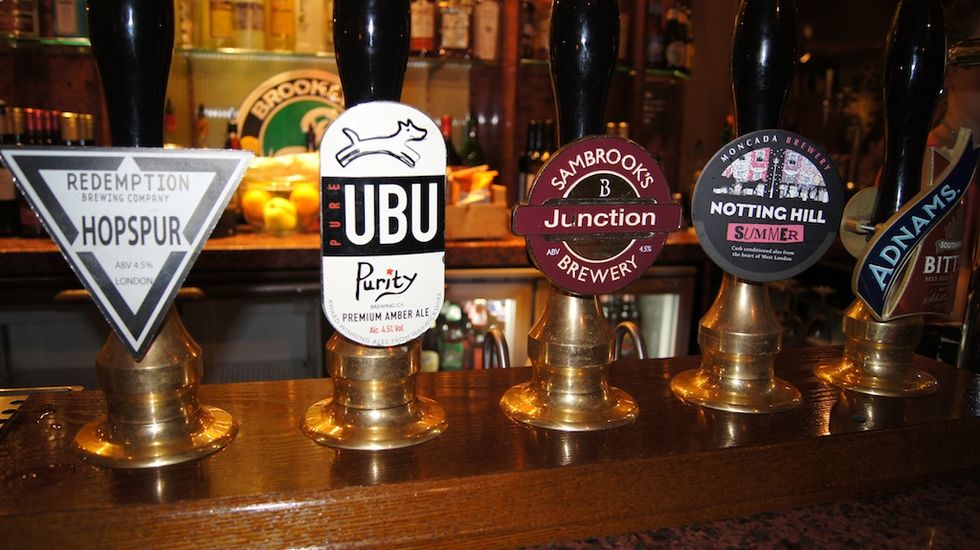 If you've got a group of friends, head to one of London's best pubs before last call at 11 p.m. and down a few ciders while catching up with what happened during the week. Brits are big on beer, especially Guinness, but I wouldn't recommend trying it because it's quite nasty ... although my British boss would say otherwise.
5. Practice the art of bar-hopping.
Go to a second pub or a third bar. Hopefully you've picked Soho or Covent Garden districts to party at, and not the Shard--unless you're chill with being stuck the whole night in one building with excessively priced drinks, surrounded by businessmen and women. So go to Soho.
Here are some of my favorite bars in town:
The Alchemist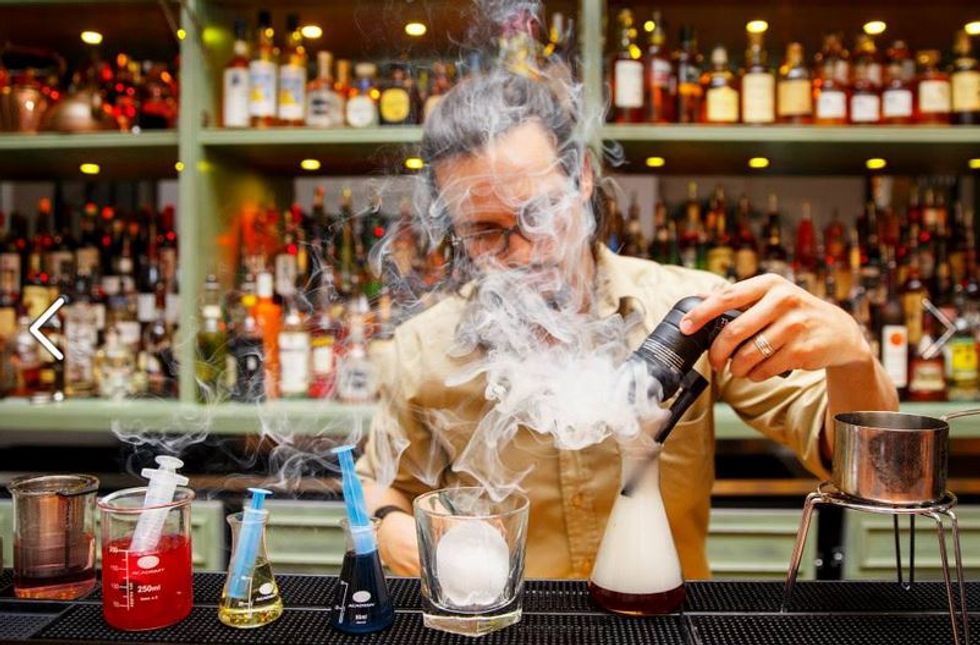 You came to the U.K. for Happy Potter. Then welcome to The Alchemist, where professional wizards at the bar mix up color-changing potions to cure you of the headache Voldemort's been giving you lately. It is a magical remedy.
Zebrano
Zebrano, known as your classic clubby style bar. The go-to place for 20-somethings, where you actually recognize the songs that the DJ plays. I know, that's unicorn status.
Be At One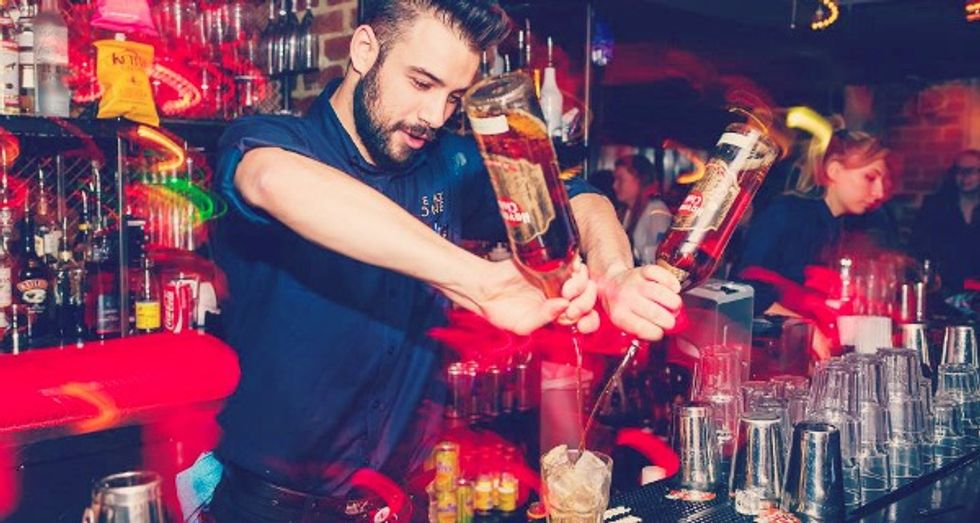 Set in the heart of London's theatreland, Be At One, a late-night venue, is a popular spot for a night out with friends. They also do a brilliant happy hour!
Icebar London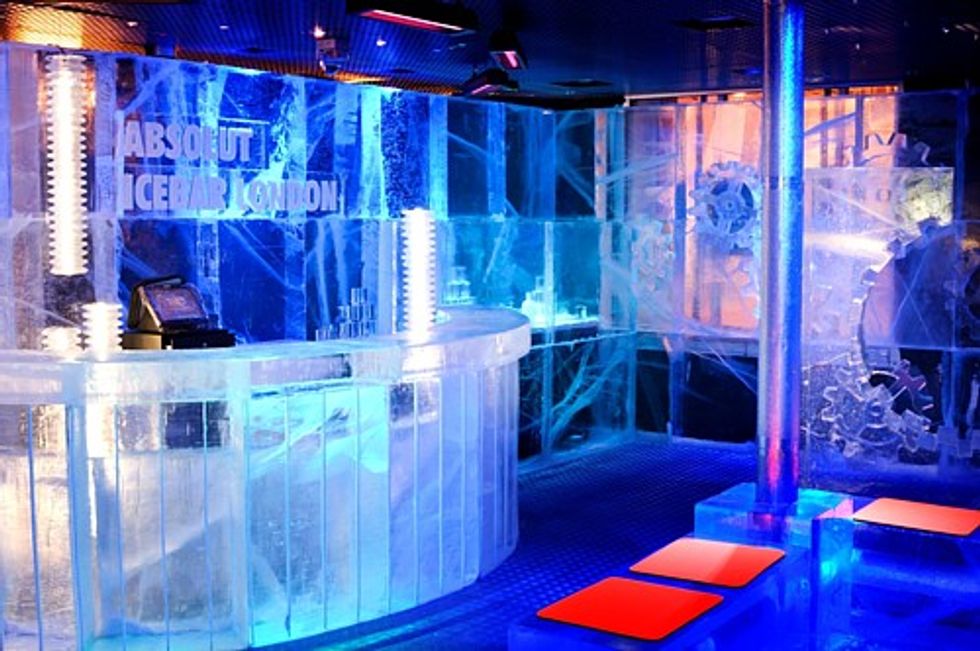 This is where nightlife meets the outdoorsy extreme! Definitely an unforgettable experience, London's Icebar is not your standard party night destination! Get ready to freeze your fingers off while sipping on brightly colored cocktails in a ice-walled venue. Yes, they provide parkas and yes, try to book tickets ahead of time if you can, but usually it is okay not to.
Milk and Honey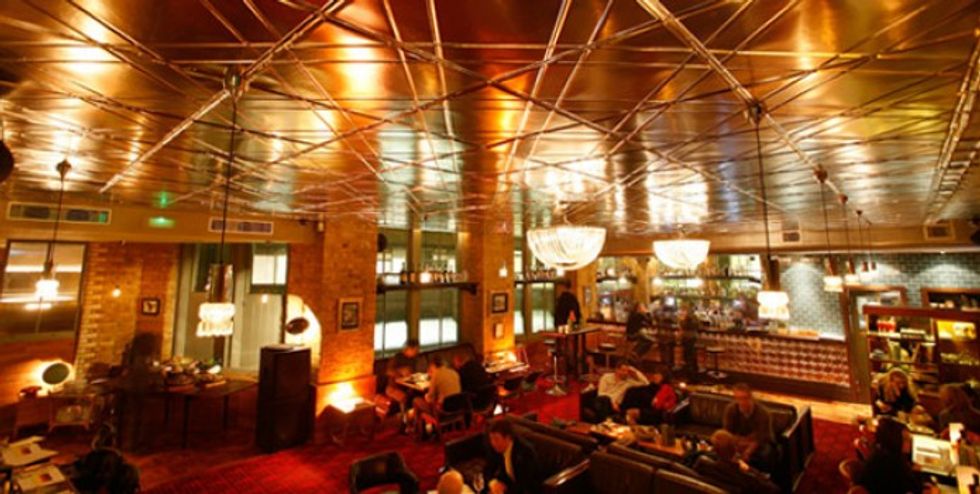 When you need to seriously impress your hot date and don't want to break the bank, check out Milk & Honey in Soho. Although formally a members-only bar for the posh Brits, non-members can call ahead nicely and hope to get a private table.
Best part about this place is that it's one of London's famed "hidden bars". See if you can find the unremarkable black door on Poland Street.
The Vault at Milroy's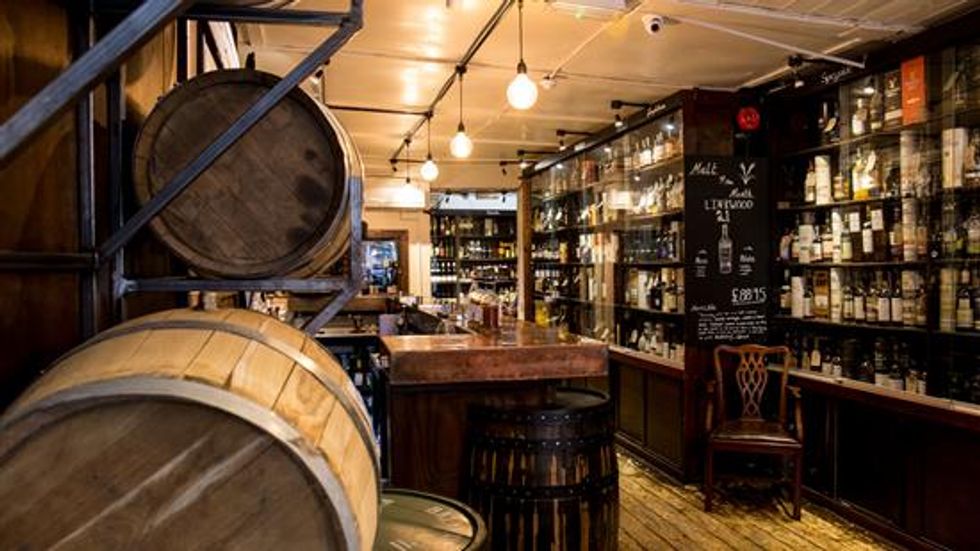 This endearing Prohibition-era style whiskey bar, known as the Vault at Milroy's, is definitely my favorite. Walk to the very back of the bar and when you push open an unseemingly different bookshelf...a whole new world of local Londoners awaits you in a homey whiskey den underground. They make a very potent Old Fashioned and some of the smoothest whiskey-based cocktails I've had.
6. Drunk yet? Good. Time to go clubbing.
Here is the most important thing to remember: don't step into a club before midnight. Heck, make that 1am. You don't want to be that awkward underaged kid who shows up at opening time and then sits around for 2 hours waiting for the real partiers to show up (which you and I are, but you want to seem like you know what you're doing).
Take photos -- lots of photos. Get on the good side of the venue's professional photographers so you can pick out glamorous photos of yourself off the the nightclub's Facebook page the next day. My phone is good enough for Snapchat, but I need a camera for that Instagram.
At this point, your wallet is getting thinner, but the alcohol is beginning to wear off. So it's time to start making eye flirty eye contact with as many guys as you can around the room, and pray to Aphrodite that one of them will come over and offer you and your girlfriends a round of shots.
Of course, you'll be paying him back. Here's the magic formula you offer them:
One round of shots = 10 minutes of conversation and letting you stare me down
Here are 4 of my favorite London nightclubs: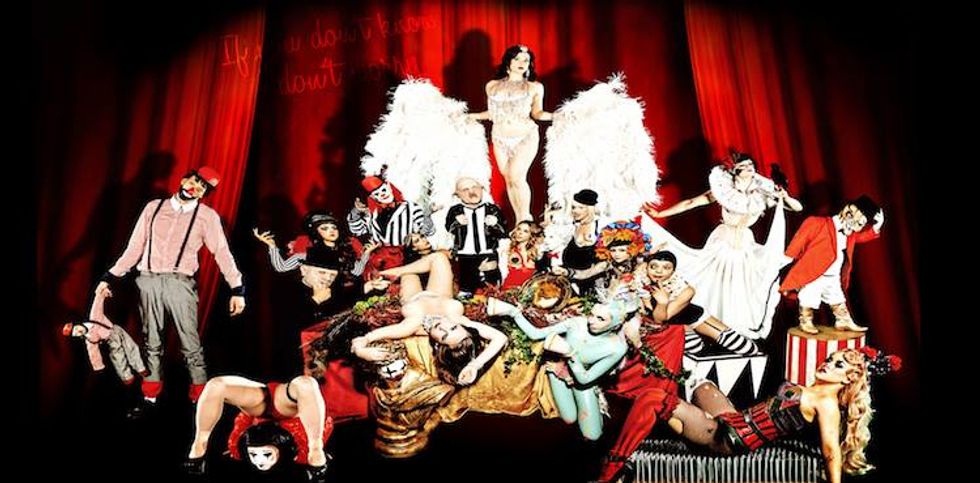 This circus themed club with burlesque dancers is absolutely one of a kind! I can't say anymore for now, but absolutely check it out if you want to be mindblown. 21+ only.
Club Rumba

Okay, here's the deal. You want go party in London like a real adult, but really miss the frat atmosphere back home. You want your college friends and can't afford Milk & Honey.
Go to Club Rumba, where everyone is practically a college party animal, and have fun. Parents won't be there, I promise!
One of London's fanciest nightlife venues -- Sway is a restaurant, a bar, and several nightclubs all in one. It is great place to start the night, but it does tend to get crowded later on.
My only complaint is that I didn't like the bouncers, but then again, no bouncer is going to get between me and a good night. If you think the same way as I do, give Sway a chance!
Thai Square Club

So being an Asian American, when several friends introduced Thai Square Club or (TSQ) to me one very drunk Sunday night, this place immediately became my new favorite 1 a.m. destinations.
What can I say? This is probably the most lit (Asian club) in London, it gets super loud and the lights are amazing. Sometimes they bring in pole dancers and top DJ's from Asia--and I'm not even kidding! Just what you need to finish off the night!
7. You're wasted.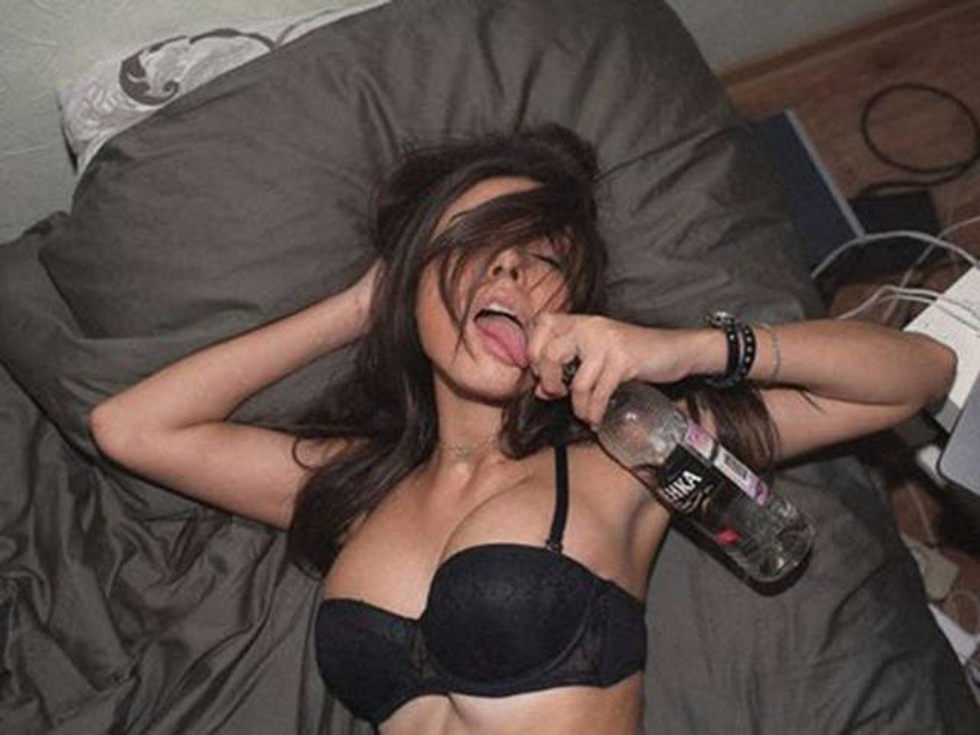 This is definitely the climax. It's about 3 a.m. You've already lost track of how much you've drank, forgotten all the names of new friends you've met today and are contemplating about calling your ex. Some of us might be throwing up in the bathroom or getting together with some random creep--except you think he's actually Ryan Gosling.
This is when you know who your real friends are--the ones who hold your hair while you throw up in the restroom.
8. Here, you have two options.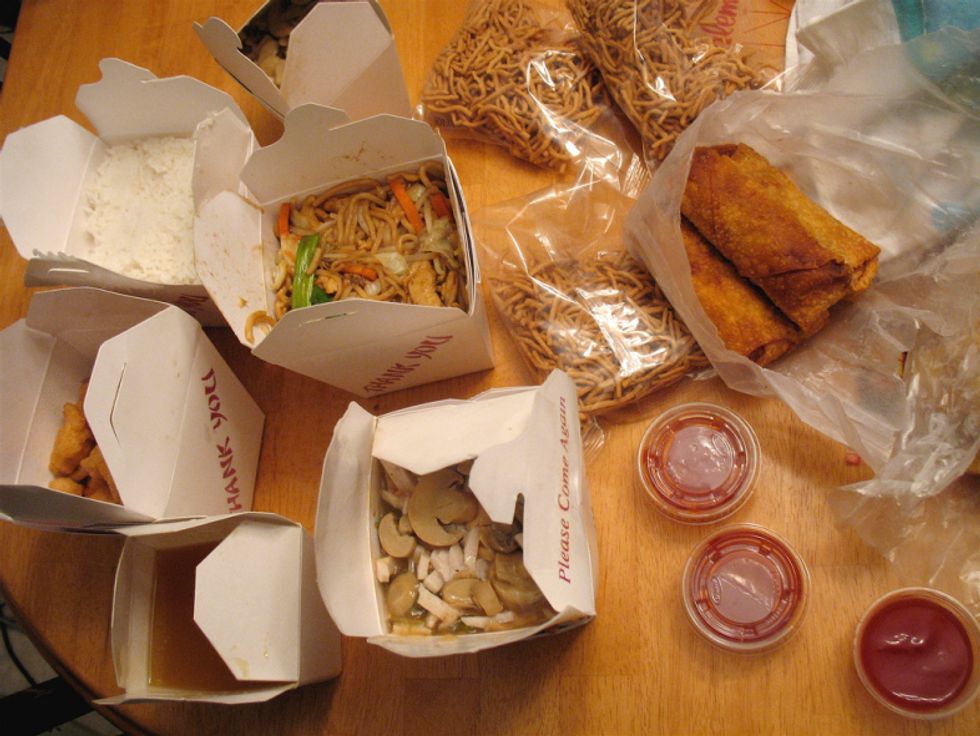 Go home with that random creep and wake up in some shady part of London. Maybe you're sitting in a bathtub full of ice cubes and you look down...Uh oh.
Or, head to a nearby Chinese restaurant, Duck and Waffle or McDonald's and pass out, telling your friends how much you love each other and how you got together with their ex last semester.
9. Wake up next morning with a throbbing hangover and swear you'll never go clubbing again.
Repeat for next weekend ;)