"You look so pretty." There is nothing wrong with that sentence except for the fact that I usually ONLY hear it when I'm dressed up, have makeup on, and my hair is done.

The most frustrating part is not hearing it as a compliment from strangers on the street. What I find frustrating is that I hear it from my mother, family members and friends. I am not saying that I never want to hear it but is it necessary for them to add "you should dress up more often. You look so pretty when you do," after it?
When I don't wear makeup I look like I am dying or I am really sick. To society, or maybe just the people I associate myself with, makeup fixes everything. It takes away the fun of dressing up when I am constantly being told that it's something I need to do.
The concept of true beauty has been distorted and we have the media to thank or blame for that—it depends from which angle you perceive it from. There is nothing wrong with wanting to dress up and play with makeup. I am a girl and I find that fun! But it stops being fun when I hear people tell me that I should do it more often. To dress up and look like this specific person so I could be accepted.
Except those are never the words they actually say but it is what is sometimes translated.
Whether we like to admit it or not we tend to compare ourselves to others who have what we want. We may not say it out loud but internally it may be a battle we are fighting.
All over the internet you will find videos (such as this one by Elizabeth Acevedo who wrote and performed a poem about fixing her hair. It's a must watch if you have/ love your curly hair) that pin-points to the positive attributes that we have.
I know what you are thinking, "why are you listening to them? You do you mija!" but the reality of the situation is that words hurt and they leave a lasting impression. Words that you in-take negatively can shape how you live your life.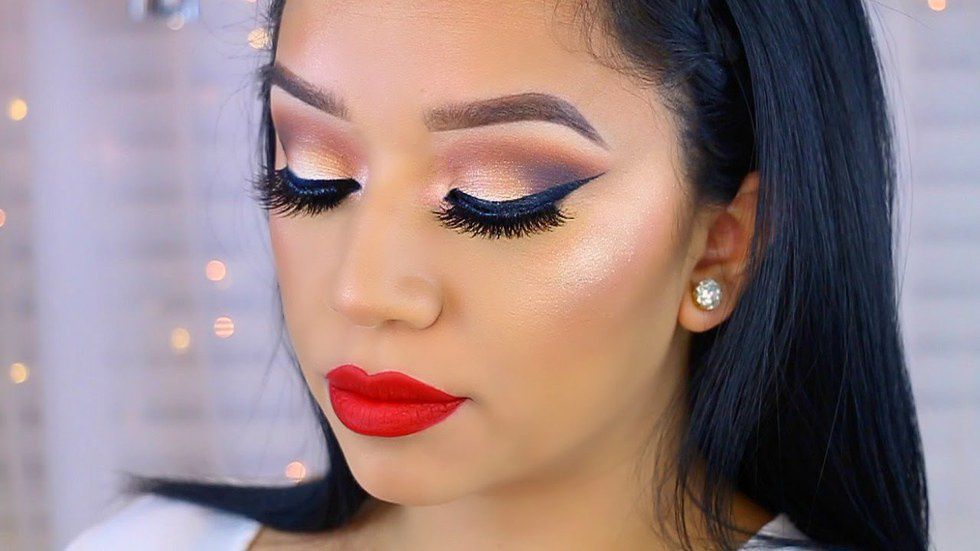 Sometimes we forget that the media is a bunch of people working on one thing to make it look perfect. It takes hours of Photoshop and connections with designers for that fabulous Gucci purse, those eight-inch Louboutin stiletto's, perfect illuminated skin and perfectly winged eye-liner.
It is tiring to hear that if I just invest a little more time in myself I could achieve a certain look or body. People don't understand the anxiety and pressure that those words bring. It can constantly make you feel like you're not good enough. And also where did this idea of "if you dress up you'll attract a man," come from? Is that all women should aspire to achieve in life, a man? A family?
Here's something I wish the media focused on more: how women can empower each other without appearances being a selling point. How we can put our values and education to use. What we can do to help other women feel like they belong at their job or somewhere else. We are getting there but we are not there yet.
Here's what beauty has taught me: it's not only physical. It's not how hot I look in jeans and what latest shade of MAC red lipstick I am obsessing over at the moment. Ultimately, beauty for me is how I feel with or without makeup and I'll be damned if I let society tell me how to dress for their pleasure.