Most girls know the scene in "Legally Blonde" where Elle is in the sorority house with her sisters, discussing very important Chapter matters, like what toilet paper brand the house should use. I'll admit that scenes like this one are definitely funny and super-entertaining. However, it's movies like "Legally Blonde" that give people the totally wrong idea of what being in a sorority is actually like. Because I am a senior in my sorority now, despite feeling semi-old and irrelevant, I feel I have a pretty good sense of what being in a sorority is really like.
Misconception #1: The typical "sorority girl" is blonde, tall and basically drop-dead gorgeous.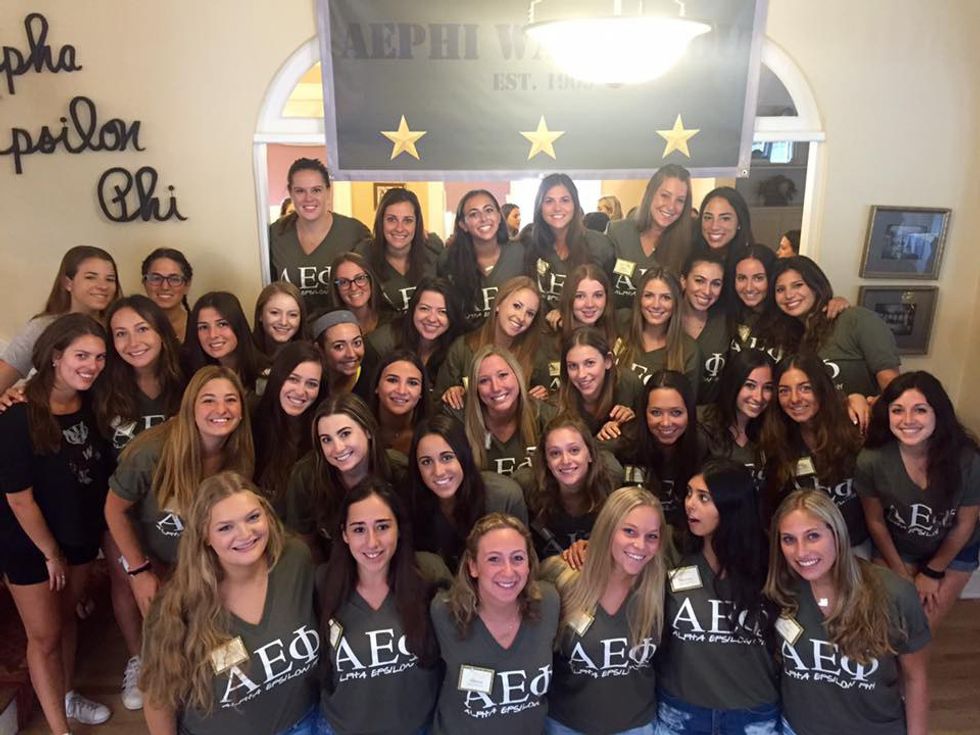 Legally blonde could be to blame here, but believe it or not, you do not have to be tall and blonde to be a part of a sorority. Check out my pledge class above for further proof of this (notice we have blondes, brunettes AND redheads!!!).
Misconception #2: Girls only join sororities for the social aspects and people to go out with.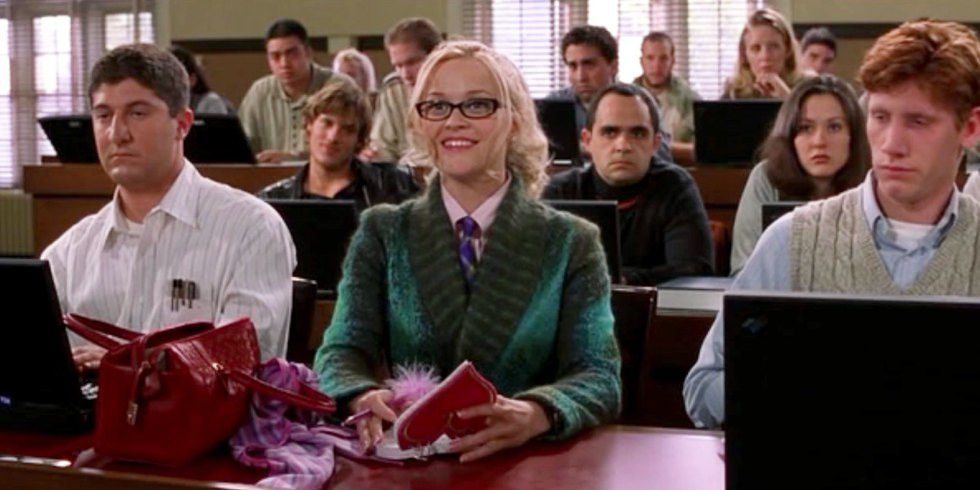 This one really gets to me because it is just so inaccurate. In fact, being a part of a sorority has helped me tremendously in terms of academics. There is nothing better than having 200 plus girls to ask about classes, study with and help each other when we are struggling in a class (even sorority girl Elle Woods cared about her grades!).
Misconception #3: We pay for our friends.
Being in a sorority does involve paying membership dues. However, in no way does paying these dues mean in return you are automatically receiving friends. Making friends in a sorority is just like making friends outside of the sorority; it involves getting to know your sisters and spending time together.
Misconception #4: We only care about looks, boys and basically ourselves.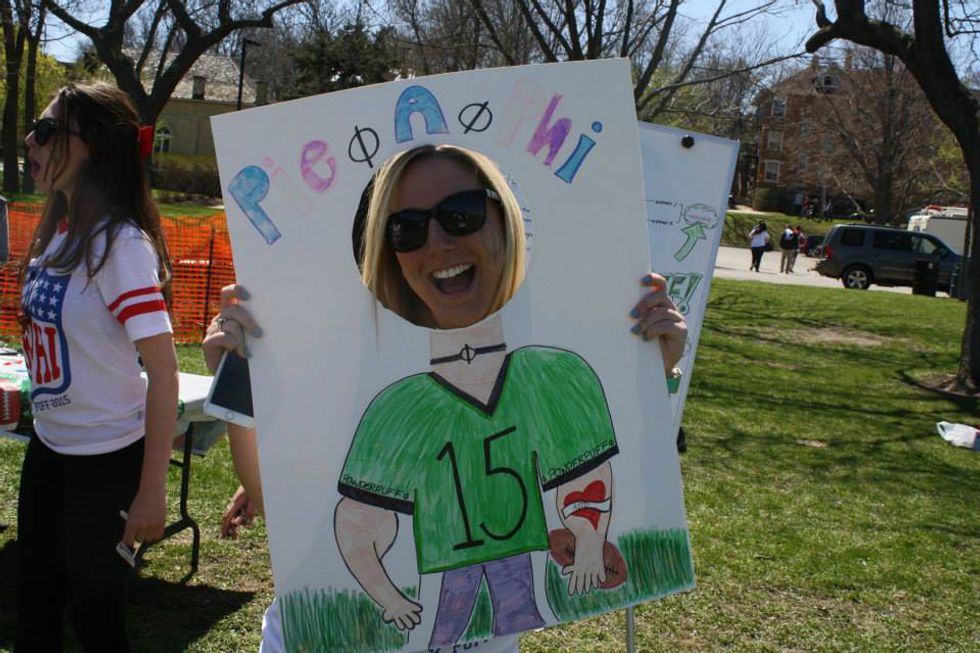 One of the biggest parts of being in a sorority is philanthropy. Members take pride in their organization's philanthropies and it is something we enjoy being a part of.
Misconception #5: We are forced to chug alcohol and do other embarrassing things in order to be part of the sorority.
This one is just so false. If you don't believe me, look into the anti-hazing rules at basically every single university around the country.
Misconception #6: We are only friends with people in our sorority and we are enemies with girls in different sororities.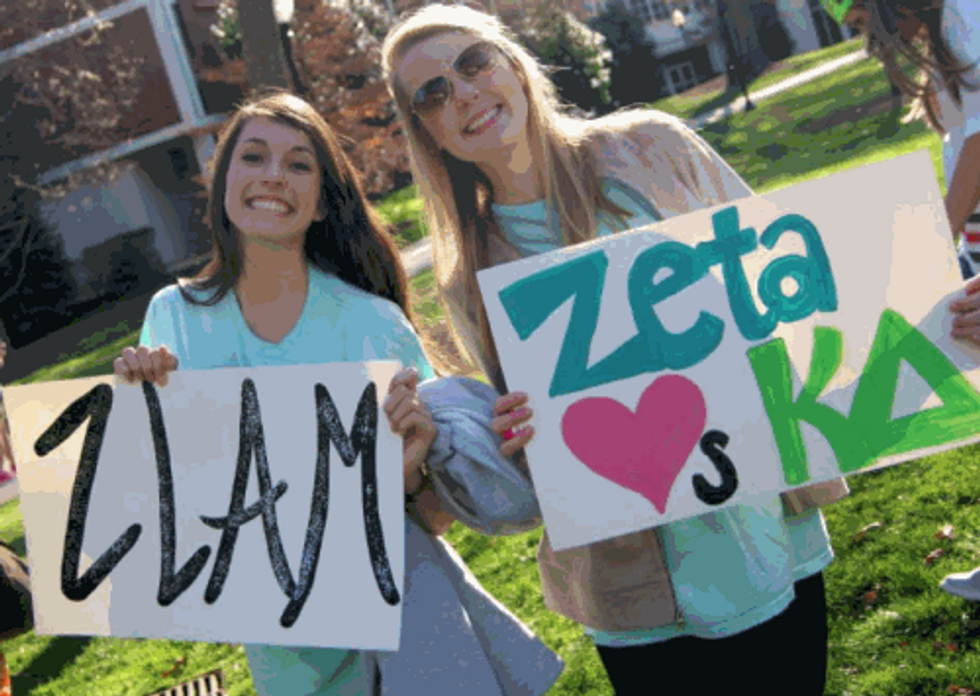 Some of my best friends at school are in different sororities and this is one of the greatest things about being involved in Greek life. In fact, some of our favorite annual events are other sorority's philanthropy events (grilled cheese with the G Phi bBs, you know what's up).
So before you judge people in Greek life (or even those not in it), really take a look at what sororities at your school are actually like — because what they do and stand for is probably not what you see on TV and in movies. Sorry, Elle Woods.