In the recent Super Bowl 51, world famous singer Lady Gaga performed at half-time, complete with a jump from the stadium's rooftop, fire explosions, glamorous costumes and drones lighting up the sky behind her. Though her talent absolutely shown through in her jaw-dropping performance, there had to be internet trolls to point out her tiny flaws.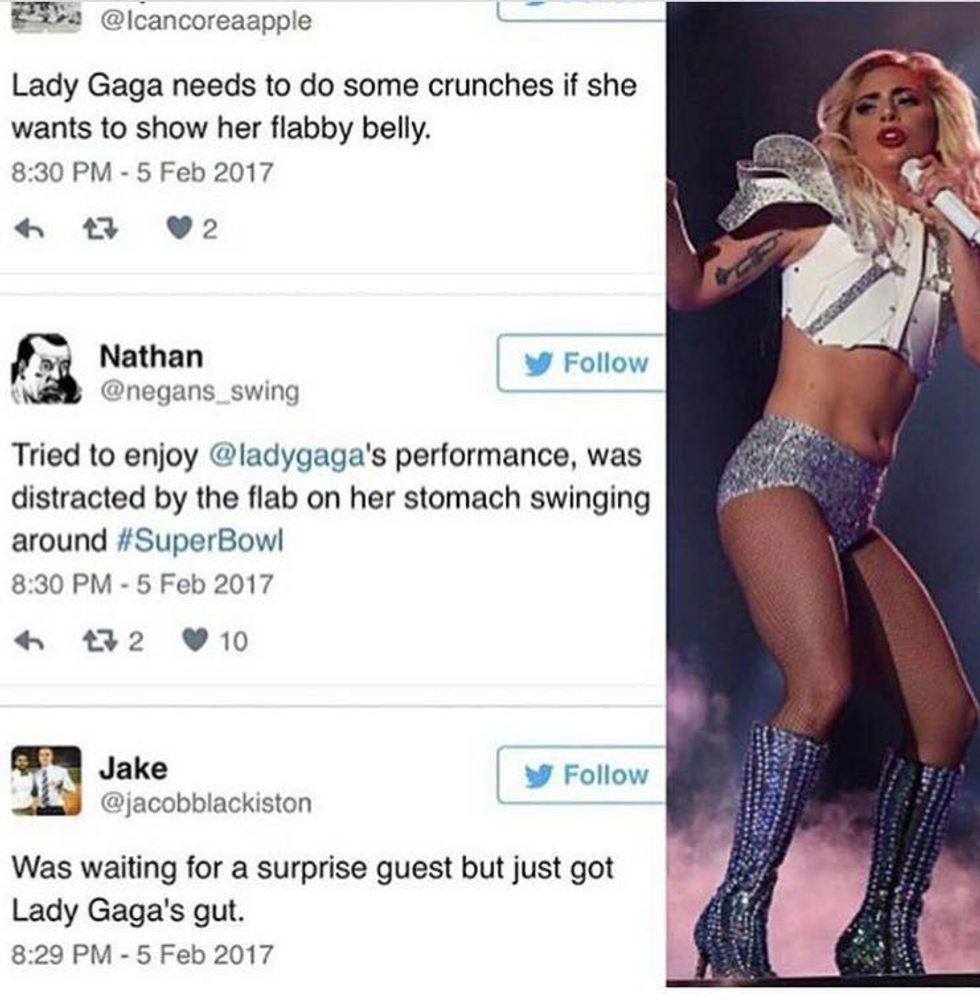 I mean really... out of all things to say about her performance, they comment on her BODY appearance? The woman jumped off a roof for Christ's Sake.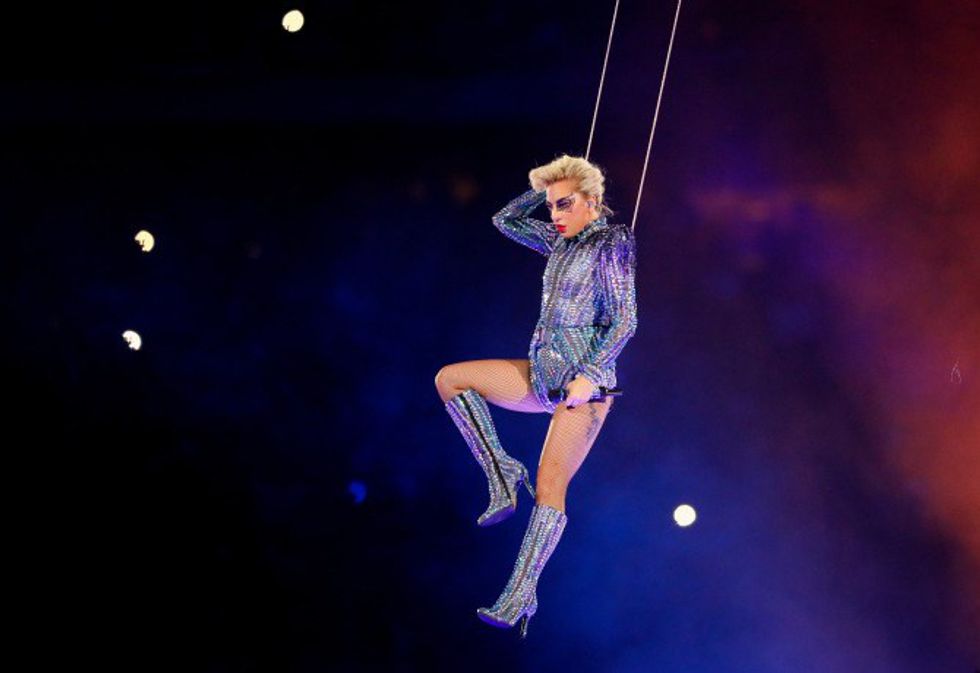 But of course we live in the media-consumed and body-obsessed world that we do, so just people HAD to body shame this amazing and talented women.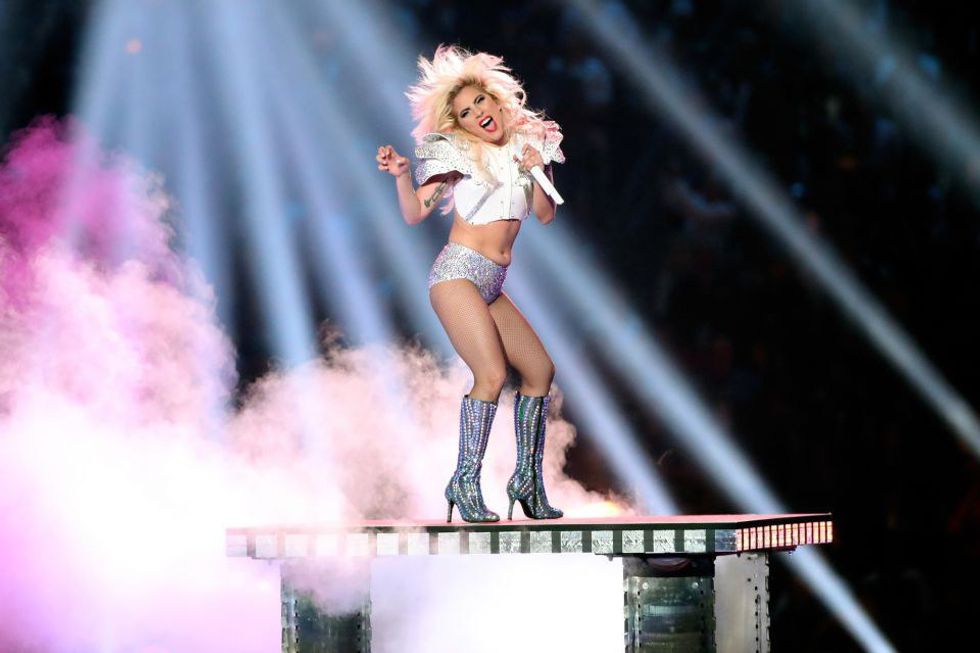 The first thing I have to say about all of this is that Lady Gaga is probably the last person in the world to care about being body-shamed. She's one of the most prominent feminist celebrities and women's right's activists, so the last thing she probably cares about is some internet trolls ripping on her body. What does matter here is the message that all of this sends?
There are lots of girls out there who probably saw these posts and thought to themselves, "If Lady Gaga has that much of a fit and healthy body and people are shaming her, what do people think of me? Is there something wrong with the way I look?" And there absolutely is nothing wrong with the way that anybody's body looks.
What people may not somehow understand is that Gaga is DANCING, because singing and dancing is her profession. Obviously, dancing involves lots of bending and twisting, just as any other physical activity might. The human body is made so that areas, such as the torso, have extra skin to BEND and to TWIST and to DANCE. So naturally, when ANYBODY bends the way Gaga is in these photos of her dancing, their stomach will fold over to prevent our skin from stretching and tearing. This should be basic human knowledge, but the media has trained our brains to think otherwise, to think that rolls and stretch marks are not okay.
When the media portrays women, often they are posed in ways to make their stomachs look as flat as possible. We are so used to seeing women in bikini ads and Victoria's Secret posters always look so skinny and flat-stomached. Well, Surprise! Even those women have rolls when they bend over, too.
Rolls or no rolls, small or large, thin or wide, tall or short, EVERY body is beautiful. Nobody should have to go on the internet and see this type of body shaming, only to feel disappointed in themselves for the rest of the day. No two bodies are alike, and no body will ever be perfect. With the media-consumed society we live in today, it is so important to look past the Instagram pictures and Magazine articles everywhere that scream "YOU NEED TO BE SKINNIER!" to us. Healthy looks different on everybody, and the term "skinny" will never be synonymous with the word beautiful.
I hope you look in the mirror today and see a body that you love, that you've grown to be a strong person in. I hope that today you can feel comfortable in your own skin. What you think of yourself means 1,000 times more than what anybody else can ever think of you. So isn't it so much better to forget about all these body standards, and love yourself for who you are? The answer is yes.
I am so over body shaming, and you should be, too.