This week marks the one-year anniversary of the worst week of my life. The worst week my family has ever had to live through. The most heartache and uncertainty we've ever had to endure.
On April 4th, 2016, my 11-year-old cousin, Abram, shot himself in the head. No one knows exactly what happened. My family believes that it was an accident and some others think it was on purpose, but that really isn't important, because the truth is, we will never know what happened or why it happened. What we do know is that we were blessed with a miracle, that our faith was tested and that we have a stronger love for each other.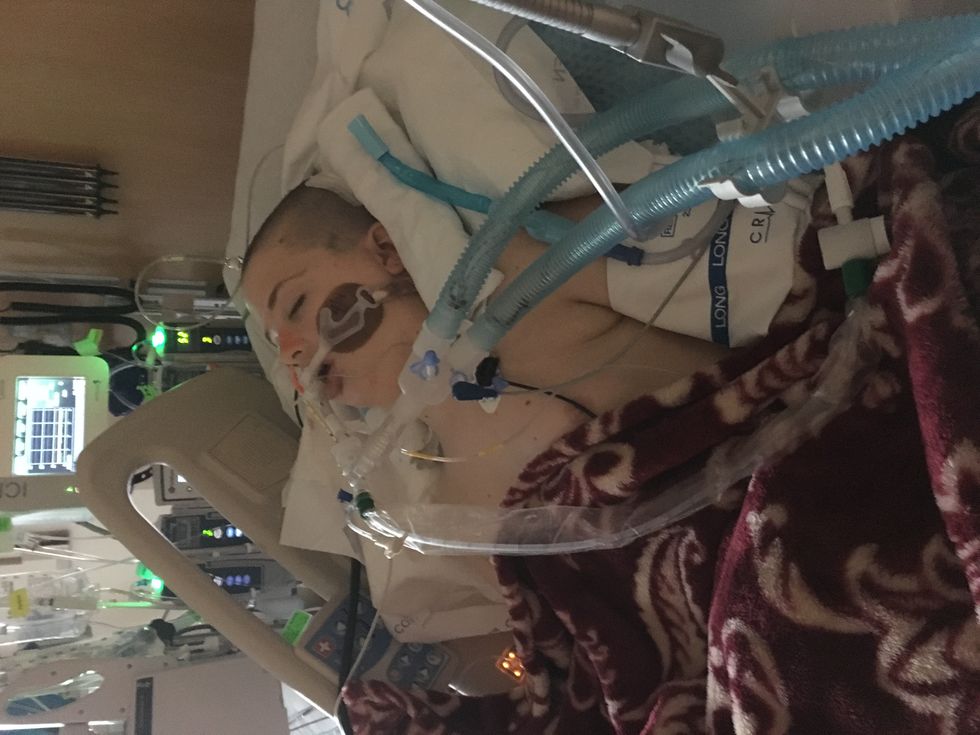 If I'm being completely honest, I've been very worried about my aunt, uncle and cousin over the past year. I've been worried that one or all of them would spiral into a deep dark pit of depression because a TBI (traumatic brain injury) is life altering and hard to deal with.
The truth is, being around my cousins is not the same, it's not as easy and that makes me incredibly sad. Never have I ever felt awkward around them or unsure of what to do or say. Being with them used to be so natural, and it still is at times, but these days I find myself worrying about annoying Abram or doing something that might upset him. When this happens, I can't help but want to get inside my aunt, uncle and cousin's heads. I know that if I feel this way then it must be extremely hard for them.
I can't imagine having my child or sibling there, but not the same person that I'd had for 11 years. When I think about this, my heart hurts. I want it to be known that my aunt, uncle and two cousins are happy and that they are no doubt closer from this. I don't want to put words in anyone's mouth, but it just seems inevitable that they have moments like the ones I just described.
Fortunately for me, I find comfort in the fact that I have some strong and faithful family members. After talking to them, I realized that they are better off than I had thought. Of course, life will never be the same for them, but they are doing quite well adjusting.
Tyler and Abram have grown so much closer since the accident. Beforehand, Abram was just a typical little brother, annoying his big brother. Now he misses his talkative jokester of a brother. Since the accident, Tyler has been by Abram's side ready to help him with whatever he needs. The amount of love that is evident in their interactions is amazing.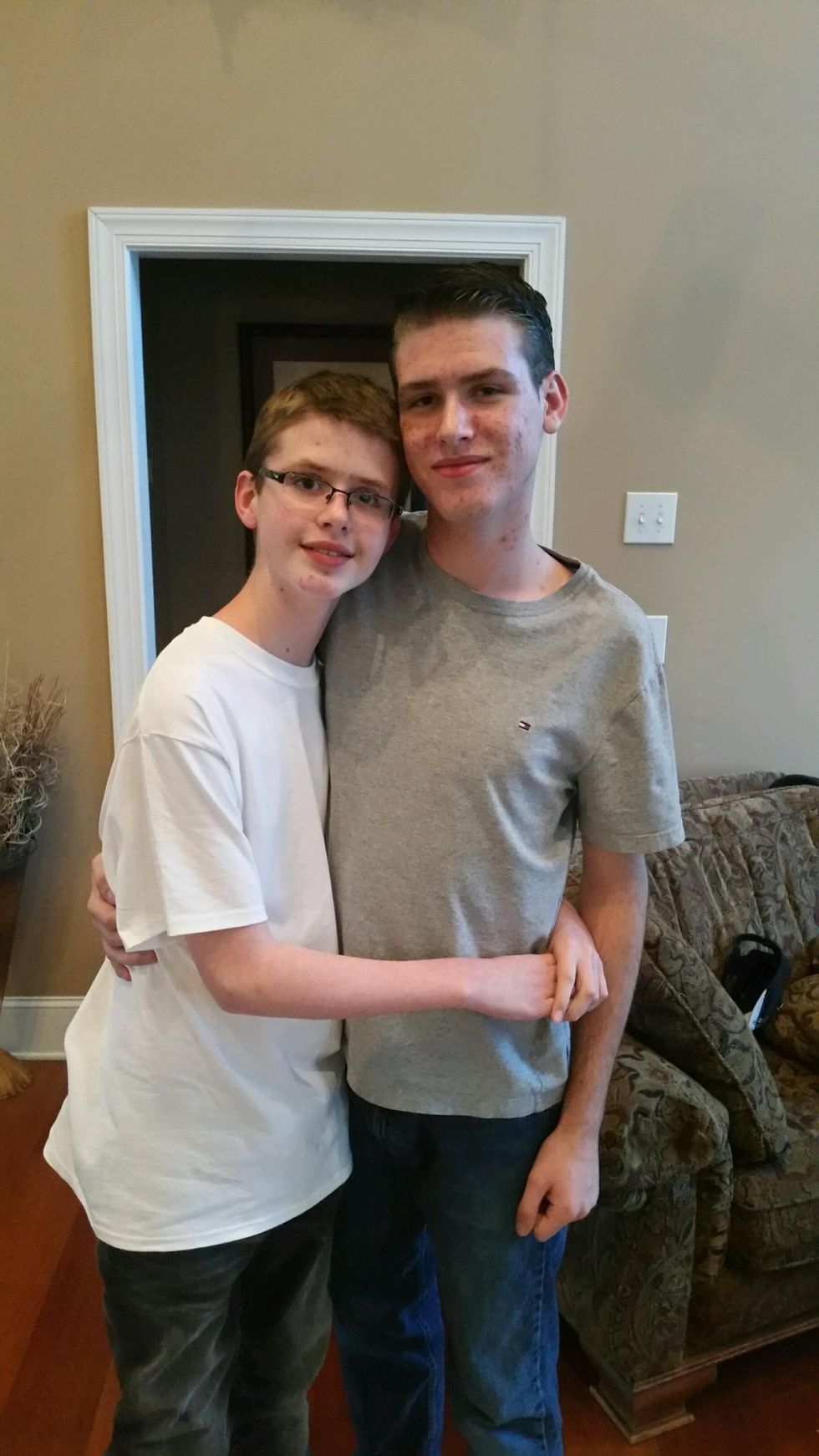 Tyler has grown a lot and learned a lot from all this, I mean who wouldn't? He was the one who found his brother and that is something that will always haunt him, but he told me that it's getting better.
"The images of him when he shot himself, that night, are burned into my brain. But I can deal with it all surprisingly well. I'd say, I'm just comforted knowing he's still here.The best way to stay happy is to always look on the positive side of things and to put your trust in God.That's what I did and I believe that's why I got through it without going crazy."
Like Tyler, my aunt and uncle have said that their faith and remaining positive got them through this past year. My Uncle Matt was the one who spent most of the time with Abram, throughout his recovery, because my Aunt Christy had to go back to work in order to keep their health insurance. I asked my Uncle Matt how he was able to deal with it all, being there for literally every moment of trial.
"Try to stay positive, hopeful for the future, and thankful for today. Trust that your faith, strength, and endurance CAN and WILL be greater than you ever thought it could be, before the accident. For me, this all comes from my faith."
Aunt Christy got to spend the first few weeks with him, which were honestly the hardest.
"I would say I have made it through this past year by taking it one day at a time. In the beginning, it was minute by minute, but once he was out of the critical stage it became day by day. I leaned on my faith a lot. Faith, hope, and prayer were necessity. And of course, the strong support we had from family and friends. Without any one of these I probably would not have made it.
When it came time for her to give advice for any Moms who may be in a similar situation she spoke some wise words.
"I would first advise to continue looking forward. Don't dwell on the what-ifs or what used to be... though it is natural to do this some, just not all the time. We can't change what happened so make the best of the present, be thankful for everyday!
Also it's important to take time to grieve. You feel like you have to be strong for everybody... you can't! You must take time for you. Most of all, pray and know God was, is and always will be there."


I tried to ask Abram what this past year has taught him, but he didn't like all the attention, so he just pointed up. When he did this we asked if he meant God and he shook his head. I asked him to elaborate, but he just isn't quite able to get his brain and mouth on the same pace, so I let it go.
As for Abram, I'm sure this must be hard for him, but he seems to be doing well. His speech has gotten so much better and he talks more; he still doesn't talk near as much as he used to, but he's making progress. His dad told me he really opens up and jokes around when his friends are there.
His walking is so great now, he suffered a stroke, the second night in the hospital, which the right side of his body. I have a video of him of trying to walk in rehab; he was supported by a machine and he was in so much pain, but he never gave up. Now he walks so well, it makes me so happy.
He obviously isn't on the same level of math and reading as he was prior to the accident. He is on a second-grade level now. When I was at his house he grabbed his book, and sat down with his dad and began to read to him. That was simply amazing.
After writing this article and reflecting on the past year, I feel more at peace. We made it through the first year -- I think it has to be the hardest. I know that my family is strong and that we all serve a mighty God who has been so faithful to us. I pray that anyone in a similar situation can find such peace, no matter the outcome. If you ever find yourself dealing with a TBI or any traumatic or tragic situation just remember to stay positive and have faith.