Spending four years in any one place can be challenging when you're a creative twenty-something looking for adventure. For many of us, when we aren't studying for exams or writing papers, we're sleeping or taking a Netflix binge for a moment of rest, but there are so many interesting places waiting right outside our apartment doors! While Norman, Oklahoma may seem like a small, uneventful town, there are many hidden gems both on and off campus. So, next time you're looking for a good, quiet place to study or to grab a quick bite to eat, or even just take a break from life for a moment, check out one of Norman's best kept secrets.
1. The Earth Café and Deli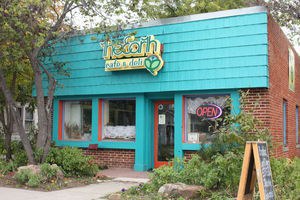 Located a quick bike ride from campus on flood ave, the Earth is home to some of the best vegetarian and organic friendly meals as well as an assortment of smoothies and fresh juices. With the goal "to serve our community and our planet to the best of our ability by offering clean food, minimal waste, and a home away from home for folks to gather while nourishing their bodies and souls," The Earth is unlike any place in town.

2. Oklahoma Canyon Garden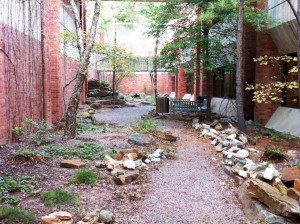 Located on the west end of the Bizzell, near the clock tower, the Oklahoma Canyon Garden may look like an accident of overgrown vegetation, but is actually home to local boulders and trees. Funded by President Boren and First Lady Molly Shi, this garden is a perfect place for a quiet study session or simply enjoy nature amidst a crowded campus.
3. Kaufman Lounge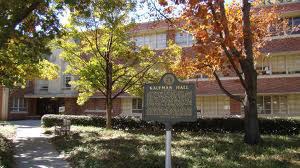 Renovated this fall, the second floor lounge of Kaufman Hall is a convenient and comfy place to study or catch up with friends on campus. With a coffee corner near by, get ready to snuggle up in the window seats and settle in for a good episode of netflix or a quick cram before an exam.
4. Stash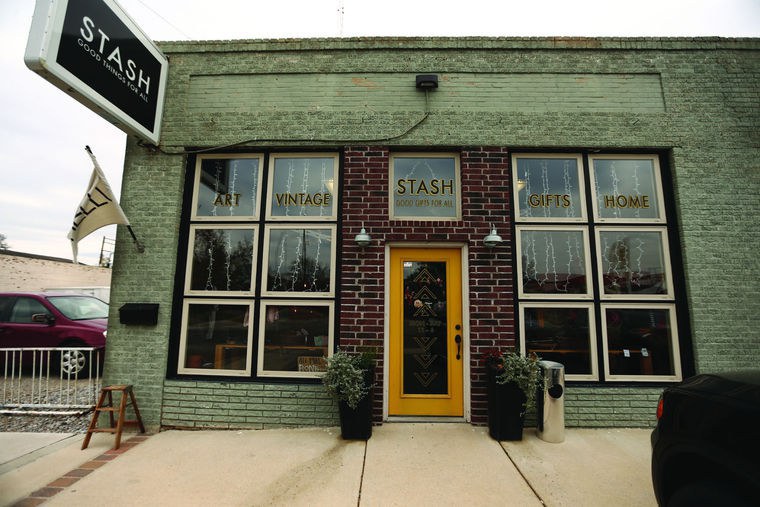 Secluded on Main Street,
Stash
is often overlooked for local shopping, yet it's home to many of Norman's best gifts and stationary. Ranging from candles to rope swings and baby toys to old photographs, Stash has something stashed away for every gift opportunity you'll ever encounter.
5. Sarkey's Rooftop Garden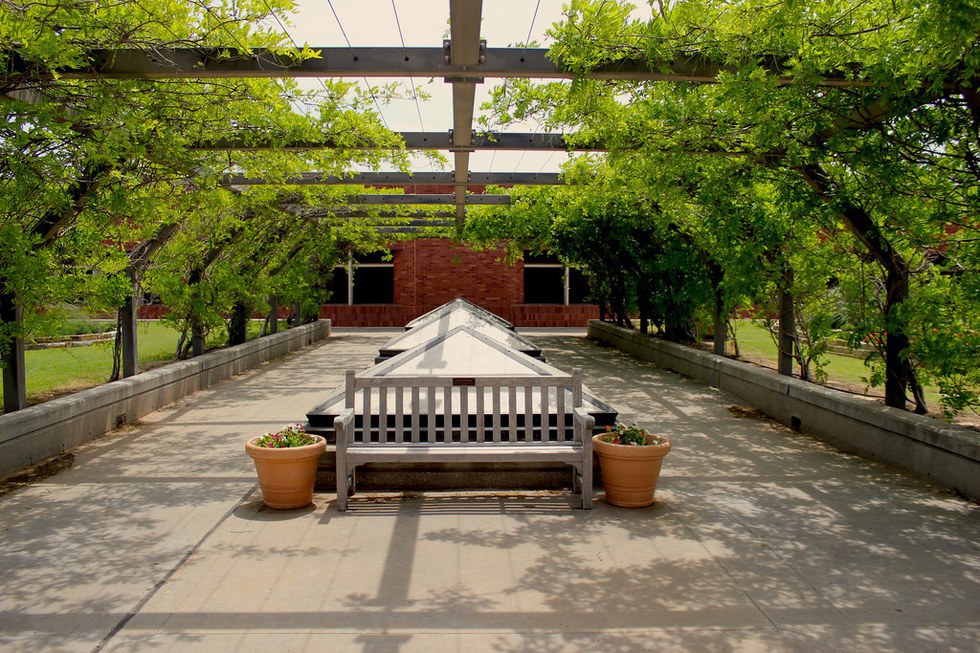 Home to many energy and engineering majors, Sarkey's is a dreaded walk from the dorms and a confusing building when attempting to find a class, yet amid this catastrophe sits the beautiful rooftop garden. Grab your puppy and take a quick walk through the gardens this spring, or pick up a textbook and study amidst some floral beauty.
6. Lightwell Gallery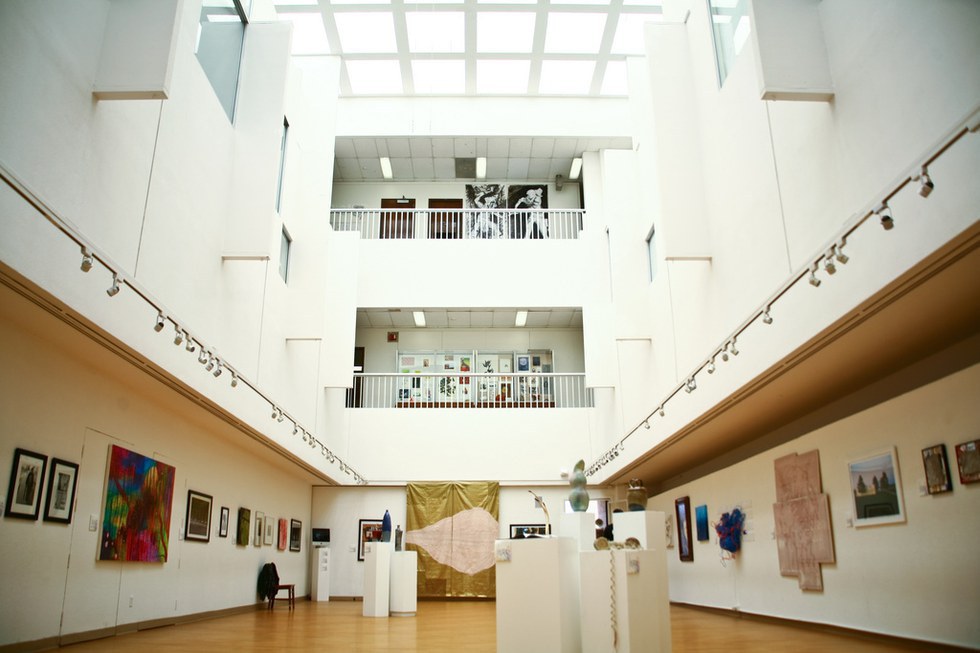 Found on the second floor of the school of art and art history, the Lightwell Gallery is a three story tall space of uninterrupted natural lighting. Often featuring student's works as well as guest artists, the Lightwell Gallery showcases much of the talent within the art school. Check it out during one of your awkward in-between-class hours!

7. Il Dolce Gelato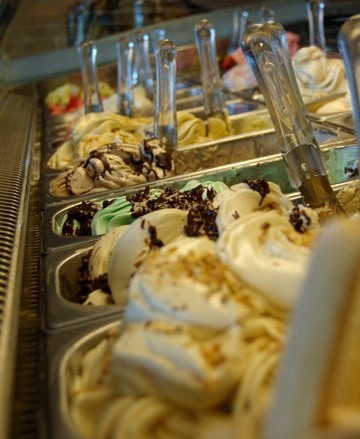 Just off Interstate Drive, Il Dolce Gelato is home to Norman's most authentic Italian gelato. With a range of flavors as well as Lavazza coffee and other goodies, this gelateria is ready to celebrate you with the best of flavors. Treat yourself after midterms!

8. Burton Hall Lounge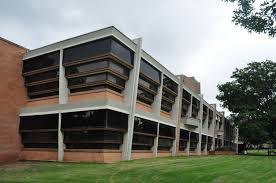 Tucked away far from the South Oval, the lounge within Burton Hall is a forgotten gem. Resting cozily near the Goddard Health Center, Burton is home to many communication and literature classes. With giant windows, comfortable seating, and few inhabitants, Burton's lounge is a must for lazy reading or intense studying.
9. Couch Practice Center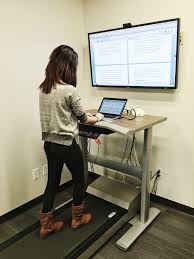 Newly renovated this summer, the Couch Practice Center on the first floor of Couch Tower is quickly becoming a fun and different way of studying. Much like the Collaboration Center within Bizzell, the Couch Center offers group study and individual study spaces. One fun and interesting thing about Couch Practice: there are treadmill desks! Next time you're up well into the night cramming, think about working your body as well as your mind and study while you tread!
10. Midway Deli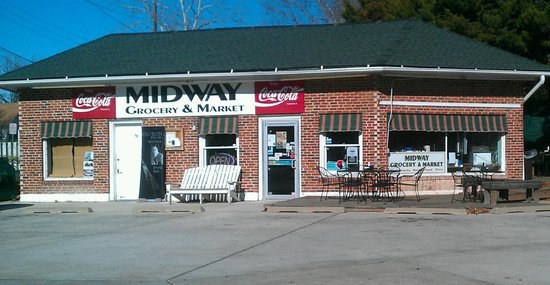 Just off Eufaula Street, Midway will transport you back in time with its signs of life before the turn of the century. Still home to some of the best food in Norman, Midway is an easy walk from campus and full of food for any picky eater! Take your books for a study lunch or grab some friends for a fun lunch on the patio...and don't forget to get an icebox selfie!

11. Devon Hall Outdoor Terrace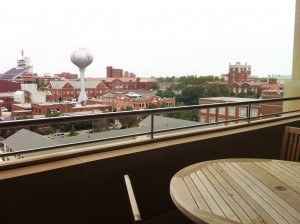 Climb your way to the fifth floor of OU's engineering building Devon Hall for a spectacular view of campus and the perfect quiet spot on a spring afternoon. Whether you need a moment of thought and contemplation to yourself or a time of studying and writing, the outdoor terrace is the perfect place. Grab a cup of coffee from the nearby Bedrock Café and settle in.
12. Fine Arts Library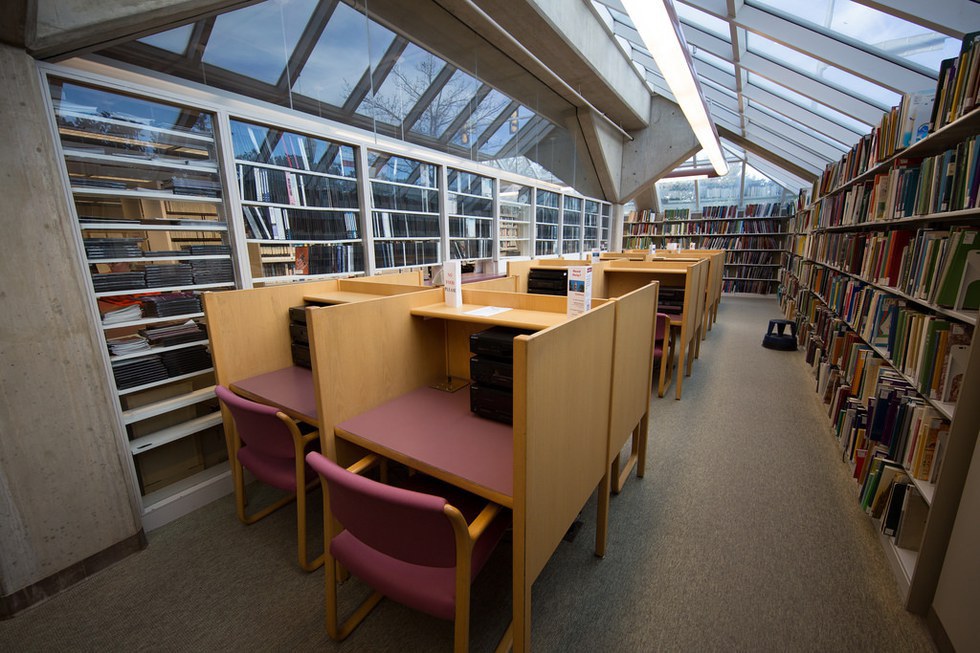 Tucked away on the first floor of the Catlett Music Center, the Fine Arts Library is home to a vast collection of scholarly books on art and art history, music, sculpture, photography, and so much more. Take a trip to see and learn about some of the world's greatest artists, and, if you're lucky, perhaps some student art will also be featured!
13. Firehouse Arts Center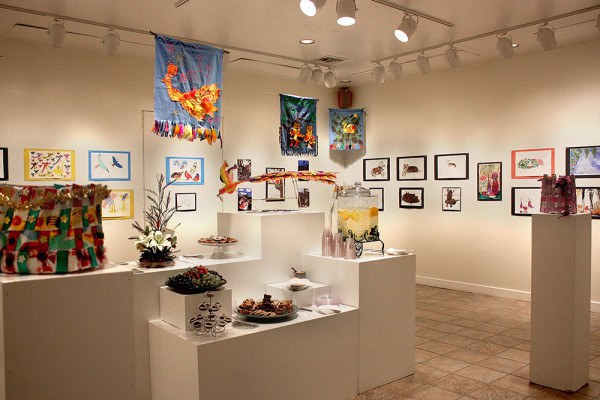 Whether you're looking to take a class on ceramics or guitar lessons, the
Firehouse Arts Center
offers everything you're looking for. On Flood Avenue, near The Earth, Firehouse not only offers classes, but also after school programs, community collaboration projects, and puts on Norman's Chocolate and Midsummer Nights' Festivals! Look into becoming a member or just stop in the gift shop to see the great things taking places within.