Nicki Minaj and app game maker Glu have teamed up together for "Nicki Minaj: The Empire," a game that allows players the opportunity to unleash their inner-rapper. Players create their own songs and work to build, as the name suggests, an empire, all with assistance from Nicki Minaj herself.
While this is the first gaming app released by Nicki Minaj, this is Glu's fourth celebrity-related gaming app; Glu found massive success with Kim Kardashian: Hollywood which has generated over $100 million in profits in the two years since its launch, causing three rehashes of sorts in the form of Kendall & Kylie, Katy Perry Pop, and Britney Spears: American Dream, all of which have yet to rekindle that same immediate and continually success that was met with Kim Kardashian: Hollywood.
Nicki Minaj: The Empire bares resemblance to its predecessors but it also differs in a number of ways, all of which are reasons why to give the game a shot. It is familiar but it is also new and unique.
1. Customization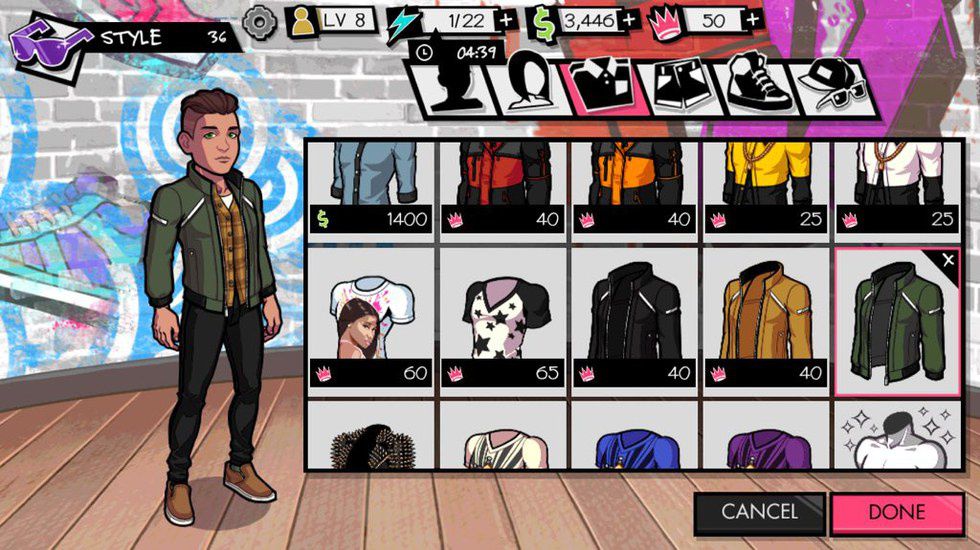 There is a ton of clothes that unlock as you level up within the games and an equally massive selection of accessories, allowing for dozens of possibilities for outfits. There is a notably great selection of clothing and accessories for males as there is for females, which always has not been the case for those who are familiar with celebrity game apps or any video game that allows for player customization. The hairstyles for the male character are nice and detailed as well.
In addition to Christmas-themed gear, there are plenty of hairstyles, clothing, and accessories Nicki Minaj has worn in appearances, performances, and music videos throughout her career. Players also have the ability to decorate their own apartment and are given the option to upgrade to a much larger apartment fairly early on in the game.
2. Story & Characters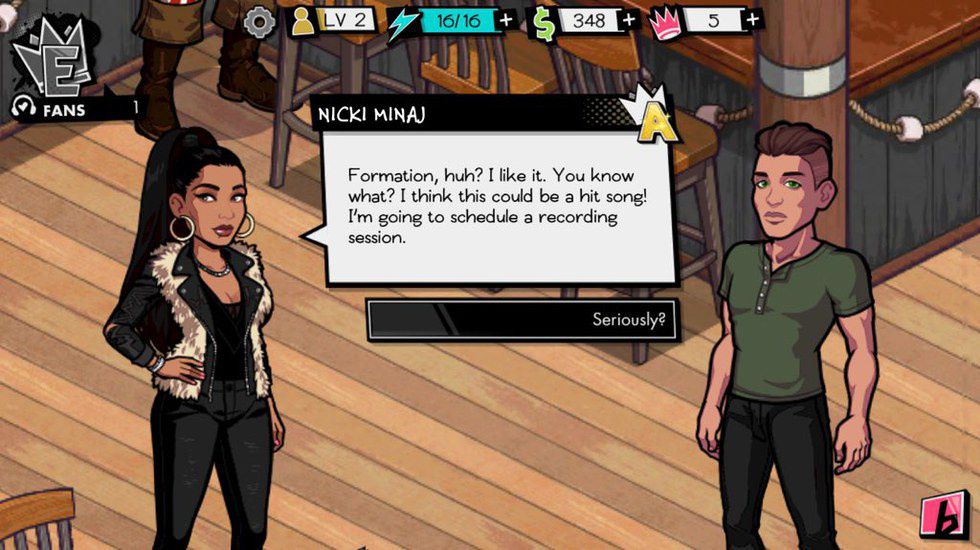 Nicki Minaj's The Empire may not have a Game of Thrones-sized plot and cast of characters, but the game does a fine job with the cast of characters presented. Not too mention, there is a great deal of black representation as well as a surprising bit of LGBT representation.
Also, there is a healthy amount of corny jokes spread throughout the game and it is truthfully rather hard to resist them.
3. Freestyles, Freestyles, Freestyles!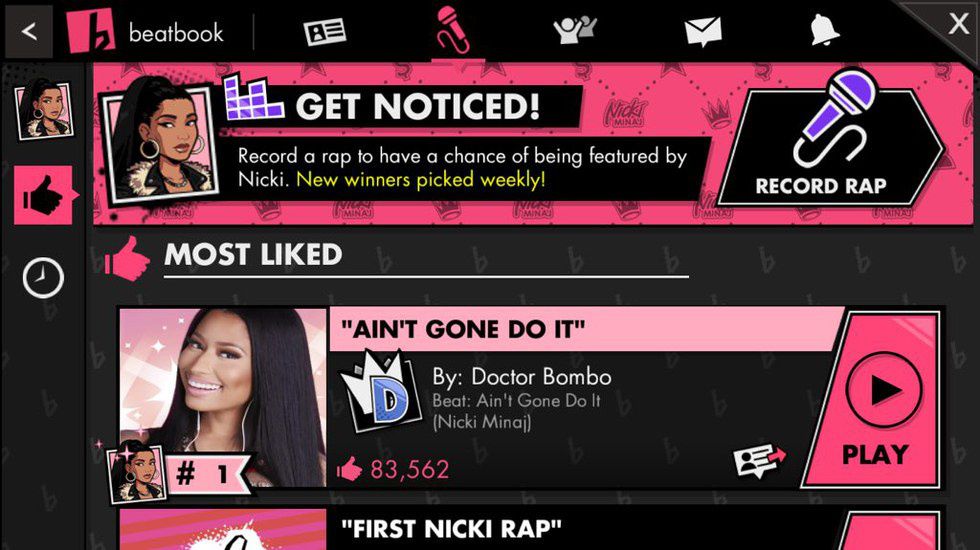 Players can write, record, and submit their own recorded raps that they can then share on social media. There is a leader board of the most liked freestyles, but you also have the option to view recently submitted tracks.
You may not stumble across a mindblowingly amazing freestyle, but, in the two days since its official launch, there are quite a few good ones and the vast majority of them are honestly hilarious and lighthearted. Nicki herself even submitted her own playful freestyle with "Ain't Gone Do It" and she also revealed that each week in December one lucky player will be chosen by her to receive two tickets to her upcoming tour.
The vast variety of customization, the amusing plot and characters, and the ability to record and share your own tracks make "Nicki Minaj: The Empire" a fun time consumer. It is definitely worth a download.