"We have to chase him. Because he's the hero Philly deserves, but not the one it needs right now, so we'll hunt him. Because he can take it because he's not a hero. He's a silent guardian, a watchful protector, a Philly Special," -Commissioner Gordon from the movie The Dark Knight when he saw Nick Foles play, probably.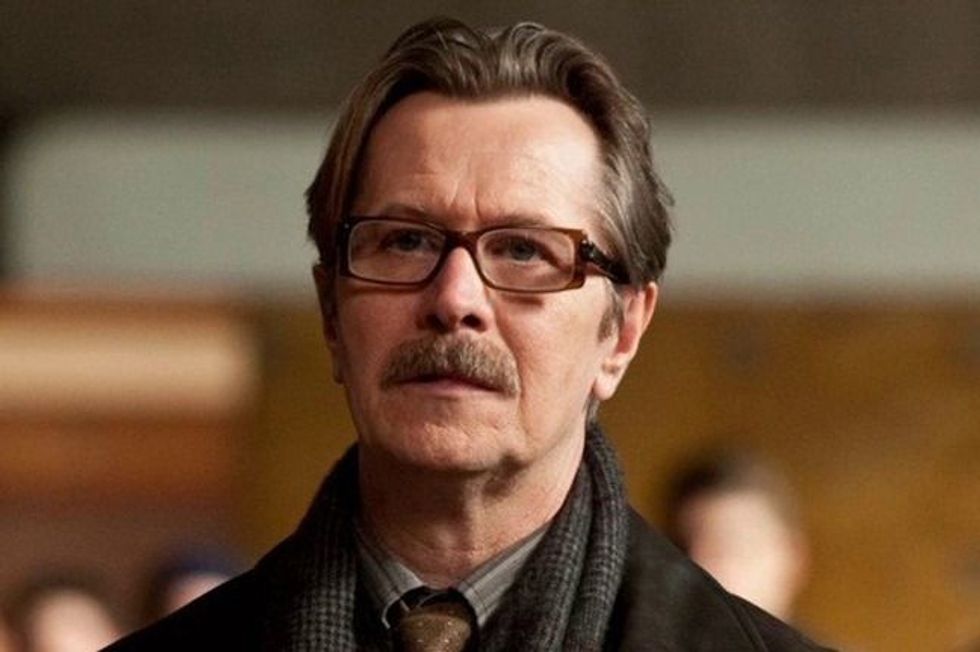 Originally drafted by the Philadelphia Eagles in the third round of the 2012 NFL Draft, Nick Foles' NFL career has been one long roller-coaster ride. That ride began with Foles backing up an NFL legend, Michael Vick, then ultimately taking over as the starter.
The next season the Eagles moved on from Head Coach Andy Reid and got a new coach, Chip Kelly. Kelly traded Foles to the St. Louis Rams.
Foles struggled in St. Louis. This in large part because his coach there was Jeff Fisher, who is incompetent in every possible way when it comes to coaching the sport of football. He played in 11 total games for the Rams and threw only seven touchdowns to 10 interceptions with a quarterback rating of 69.
The next season he signed to be the backup with the Kansas City Chiefs. The Chiefs kept him on the roster for one season to backup then quarterback Alex Smith. During the 2016 season, Foles only played in three games but had a 105.9 quarterback rating and completed 65.5 percent of his passes. After that season, the Chiefs drafted Texas Tech quarterback Patrick Mahomes II to be their quarterback in waiting, which left no room for Foles on the roster and they sent him packing once again.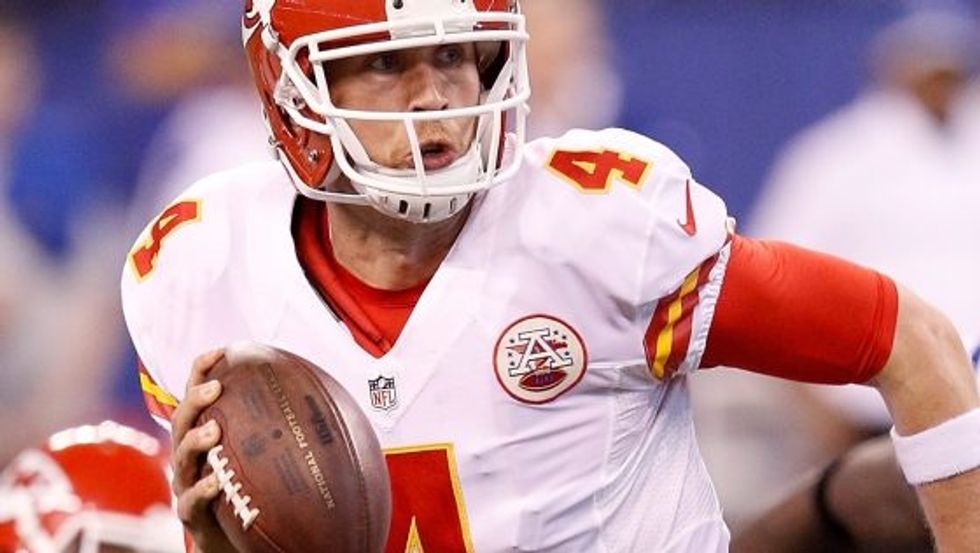 He then returned to the place where it all started: Philadelphia.
He was signed to be second-overall draft pick Carson Wentz's backup. Nothing special was supposed to come of the quarterback who had been traded away three years prior resigning with the team. Foles had proven he cannot be a franchise quarterback in this league, he was serviceable enough to step in and manage an offense if a starter went down, but nothing more.
That all changed in week 14 of the 2017 regular season when Wentz tore his ACL in a 43-35 win over the Rams, Foles' old team. The Eagles had perhaps the most talented roster in the league with sky-high hopes for the post-season.
The man they had traded away needed to step in and be the guardian angel over their Super Bowl dreams.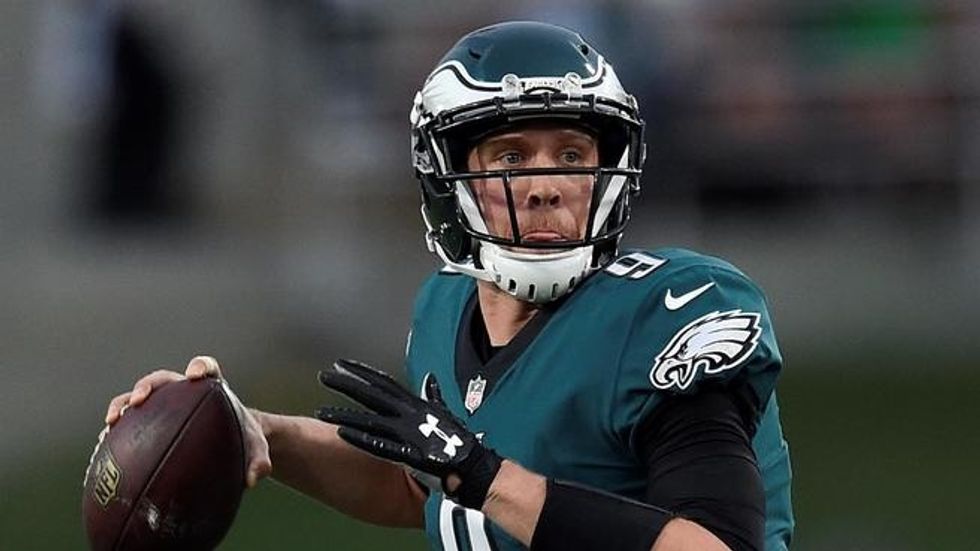 The football world's perception of Nick Foles changed forever after that day. He was no longer backup journeyman Nick Foles, he was a quarterback you did not want to play because he was better than you.
He took over in week 15 of the regular season and won two games back-to-back to seal the number one seed in the playoffs. After the Eagles rested all of their starters in week 17, when they already had their division and first-round bye locked up, Foles continued his hot streak.
He led the Eagles to beat the Atlanta Falcons in the NFC Divisional Round 15-10. The Eagles and Foles then committed a murder, slaughtering the Minnesota Vikings in the NFC Championship 38-7. Then, finally, the Eagles and Foles did the Lord's work. They took down everyone's least favorite NFL team, the New England Patriots, 41-33 in Super Bowl LII.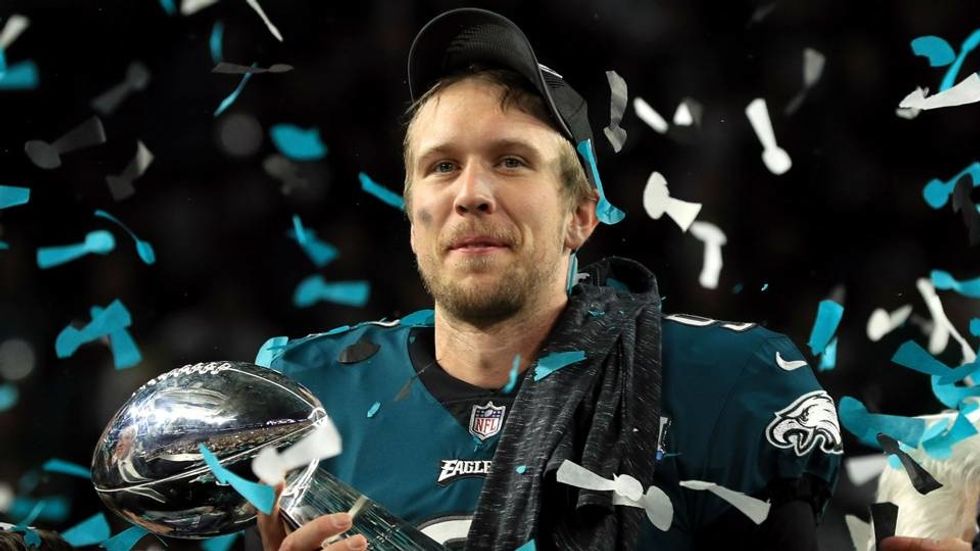 How did he do it? Where was this man his first stint in Philadelphia? Where was it in St. Louis? Will this continue or is this just a one-year wonder? Suddenly, everybody cared about Nick Foles.
The most boring guy in the room became the most interesting man in the world without a single sip of Dos Equis.

This year, Wentz retook the starting the quarterback position for Philadelphia. Foles had to go back to being the lowly backup.
Then, low and behold, Wentz got injured once again late in the season. This time, however, the Eagles were nowhere near the first overall seed in the NFC. In fact, they were facing elimination of playoff hopes altogether.
Once again they turned to their savior. The man who nobody wanted, but everybody needed. Foles led a humongous upset against the Rams on the road to keep Philly's hopes alive. With Foles leading the charge, they ultimately squeaked into the post-season once again.
The magic was back in town.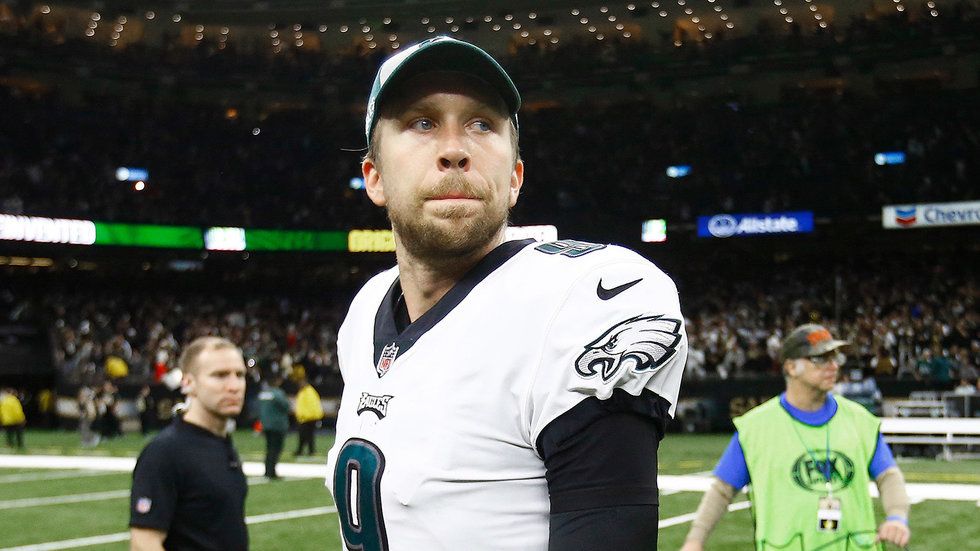 In the first round, the Eagles defeated the Chicago Bears off of a last-second missed field goal by the Bears' kicker, Cody Parkey. I have no substantial evidence of this, but I can only believe that Parkey missed his 43-yard attempt that he can typically make in his sleep because he could not stand the pressure of sharing a field with the legend wearing number nine.
This was vintage Nick Foles. This is what he does. Not only does he torch NFL defenses for his day job, but he also uses his unfathomable success and swagger to get into the other teams' head. A man who resembles Napolean Dynamite more than an NFL quarterback makes us all feel inferior in his presence because we are.
Unfortunately, the Eagles' lost their second-round playoff game to the New Orleans Saints this past weekend. Which means Foles' time in the city of brotherly love is most-likely finished.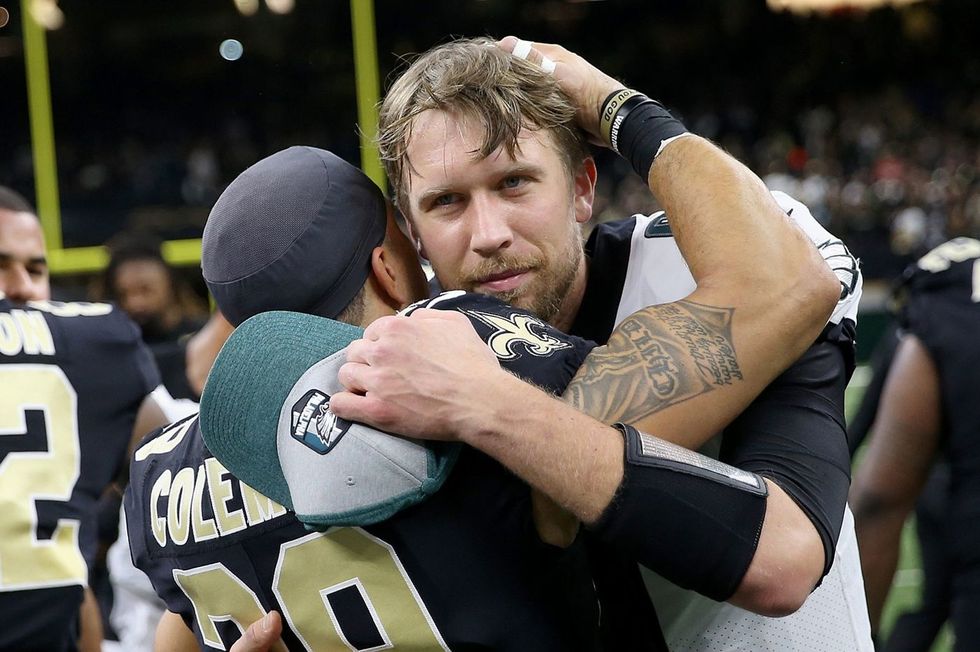 Philly has invested so much into Carson Wentz, there is virtually no feasible way they can keep both players on the roster after a serious market for Foles' services will come this NFL off-season.
We have definitely not seen the last of Foles in professional football. But we have in all likelihood seen the last of him in an Eagles' uniform. While watching Foles will still be fun, it will not be the same because he was ironically perfect for that city. Philadelphia people are rude, cold-hearted northeastern folk. Nobody goes out of their way to hang out in Philly for anything besides seeing the Liberty Bell and the Rocky Balboa statue. In a city that is absolutely hated by anyone who does not live there, Foles became a face that the outside world loves.
Foles went from being well on his way to join a plethora of NFL quarterback rejects to a Super Bowl MVP. He gave us all the most satisfying thing in sports which is a Patriots' loss. He showed us all that he can make grown football players play worse by just staring into their soul and showing them how much better he is than they are. The football world is better because Nick Foles exists.
So goodnight sweet prince, we love you. Thanks for everything. It's been damn fun.