1. Nashville Predators: "I Like It I Love It" by Tim McGraw
Here it is folks, the best goal song in the NHL. Everything about this is perfect to me. Tim McGraw is country music royalty, Nashville is country music's home. Having Tim McGraw personalize one of his songs for the Predators is probably the coolest thing this team could do, in terms of song choice. While it may not be the most upbeat or typical songs, it is the most special, which is what makes it number one on my list.
"I like it, I love it, I want some more of it. I try so hard, I can't rise above it. Don't know what it is 'bout the Predators scoring … but I like it, I love it, I want some more of it."
I want some more of it too, Tim McGraw.
Chicago Blackhawks: "Chelsea Dagger" by The Fratellis
A few years ago this would have been my number one goal song in the NHL, but due to my dislike for the Blackhawks they are knocked a few spots back. But this video goes to show just how hard this goal song goes. I am hyped up after hearing this song, which is exactly what a goal song should do for a team and their fan base. Chelsea Dagger is an excellent song and it makes for a great anthem for the Blackhawks and their fans.
Vegas Golden Knights: "Vegas Lights" by Panic! At the Disco
The Vegas Golden Knights picked the BEST goal song possible for their team. Panic! At the Disco are Vegas natives and make upbeat, fun, and young sounding music. This team is fun and young, making a Panic! At the Disco song perfect for them. After listening to this song I am pumped up, which is a perfect feeling for after scoring a goal.
"The Vegas lights
The lies and affectations
Sensation
We're winning 'til the curtain's coming down
Ain't it so, ain't it so perfect"
It is perfect, Panic! At the Disco, thank you.
Nashville Predators: "Gold on the Ceiling" by The Black Keys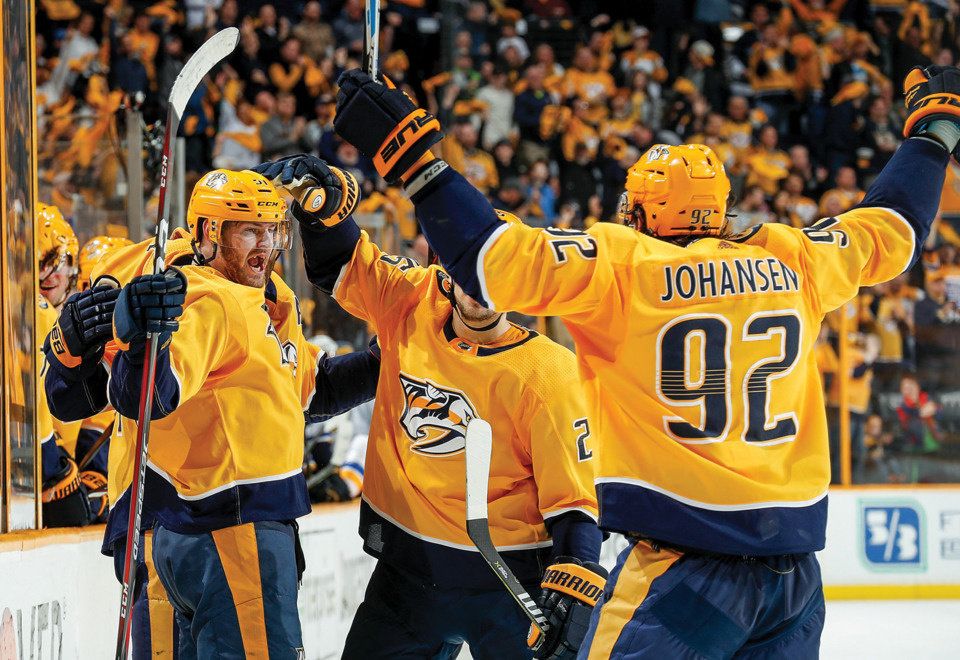 Nashville has two goal songs. This is the second song that plays after they score and it is pretty good. The Predators wear "Nashville" gold colored jerseys, making the title fit to characteristics about the team. Plus I just like this song in general so it makes the list for me.
Florida Panthers: "Sweetness" by Jimmy Eat World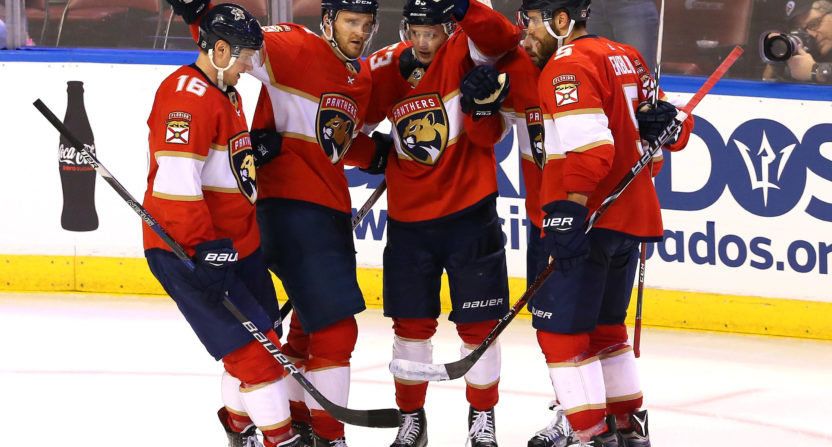 This might not make the most sense as a goal song, but this is a really good song overall and was included in the NHL 2003 video game. Jimmy Eats World is one of the greatest bands, making this one of the greatest goal songs. Plus it is more original than most teams' songs.
While some teams are starting to adopt a baseball like approach to goal songs by letting players pick a special song for when they score, I think it is fun to look at some songs that a special to specific teams as a whole.
Cover Image Credit:
https://pixabay.com/en/ice-hockey-toronto-nhl-game-hockey-405528/