I'll be the first to admit that I don't watch a lot of TV and when I do, I couldn't be bothered to watch anything mainstream. Uncharacteristically, this winter break I camped out in front of the TV and watched three shows on Netflix. These shows are funny, realistic, and diverse. In other words, you NEED to watch them.
1. The Good Place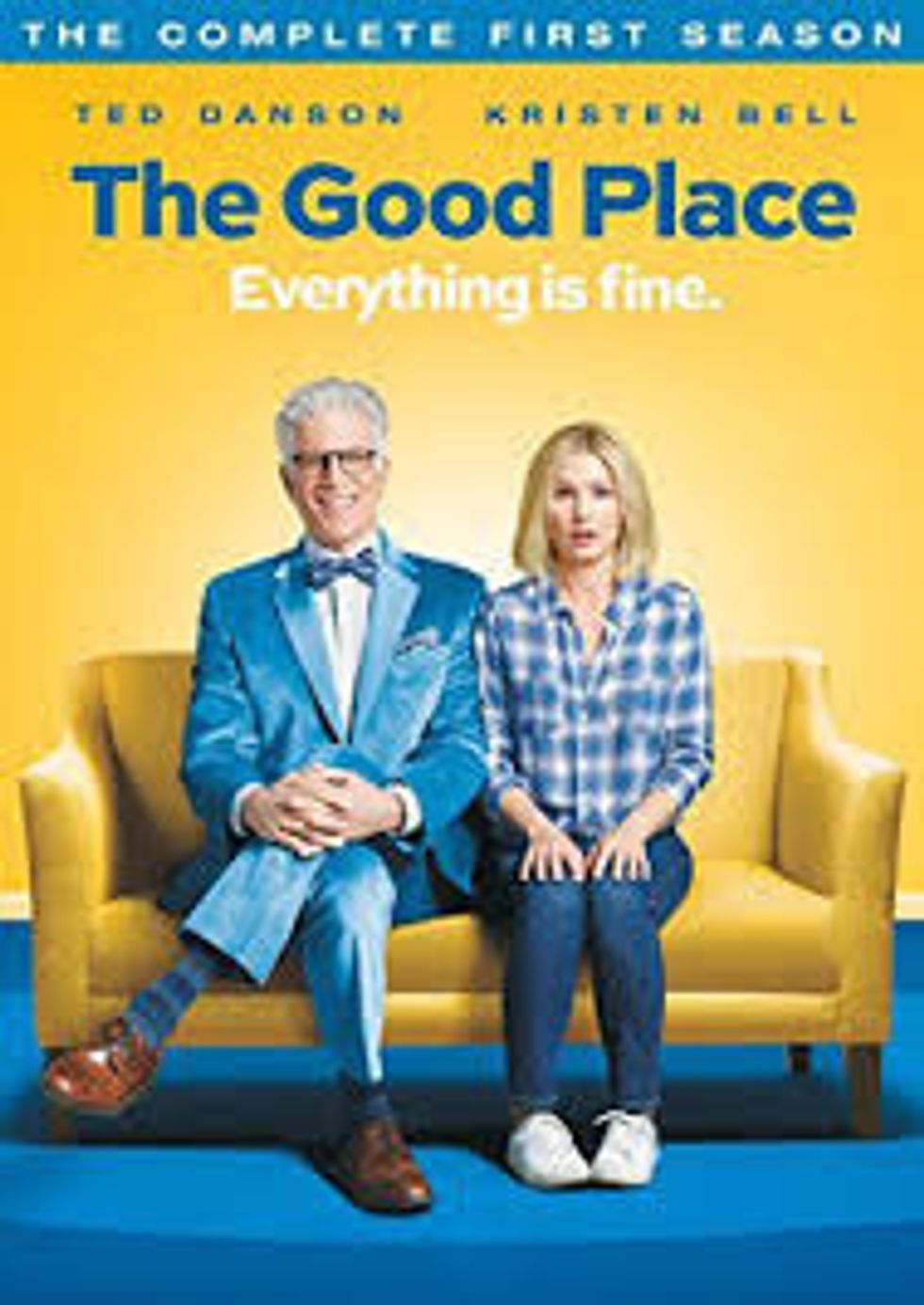 amazon.com
The Good Place starts with our main character Eleanor Shellstrop waking up to Michael, the architect of her neighborhood's office. In this show, there are two places people go, the good place (i.e. heaven) or the bad place (i.e. hell). People who go to 'the good place' go there because of the good deeds they accomplished while on Earth. However, Eleanor didn't do any good deeds when she was alive. Soon, terrible things occur because of what Eleanor says and does. She entrusts Chidi, her soulmate, to help her in becoming a good person so Michael, who is overseeing the neighborhood he created, doesn't find out Eleanor's bad behaviors force her to spend an eternity in 'the bad place.'
The Good Place is great because it's new and refreshing. The conversation about ethics, morality, and the afterlife makes one question life but the good place also leaves space for authentic comedy and swoon-worthy ships. All the characters are like nothing one has ever seen before because they try to be as good as possible.
2. The Chilling Adventures Of Sabrina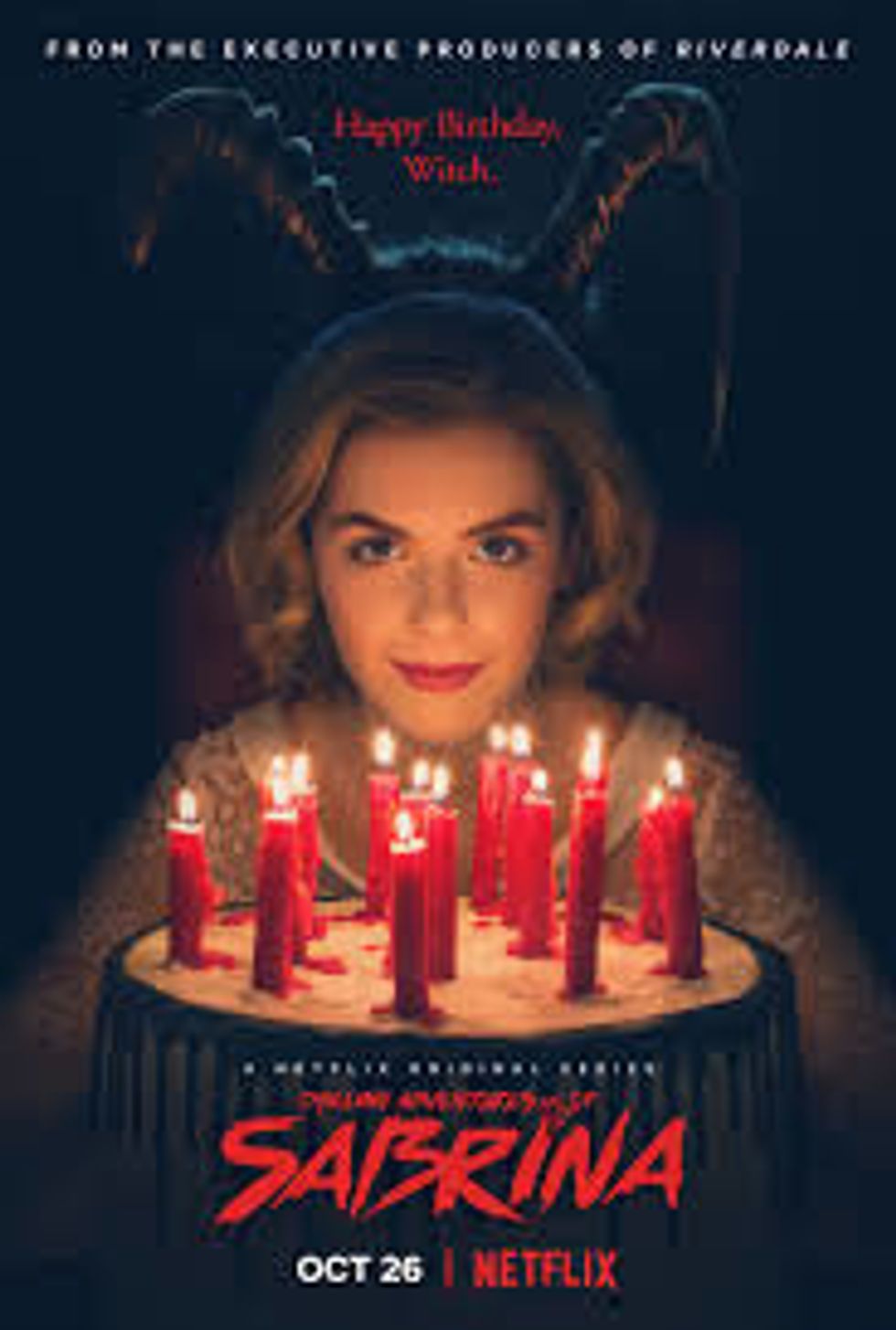 imbd.com
It should go without saying, if you loved the old Sabrina the Teenage Witch (the cartoon and the sitcom), you'll love the new one as well. At least, it's true for me. The show begins with Sabrina Spellman living her best life. She has two great, diverse best friends, two loving aunts, a mysterious cousin, and a cute boyfriend (played by Ross Lynch... need I say more?). Sabrina has all she could ever want in life, but her birthday is approaching. On her birthday, Sabrina has to make a tough decision to make: will she give her soul to the devil and go to magic school or will stay at home where she'll be with Harvey and her friends?
The reason I love this show is that Sabrina sticks to her guns. She doesn't let anyone manipulate her or give in. Sabrina isn't scared to battle for the right path in life just because it's different from everything she's ever known. She stands up for what she believes in, even when it may make her life harder. Sabrina inspires me to do the right thing even when it's hard.
3. Elite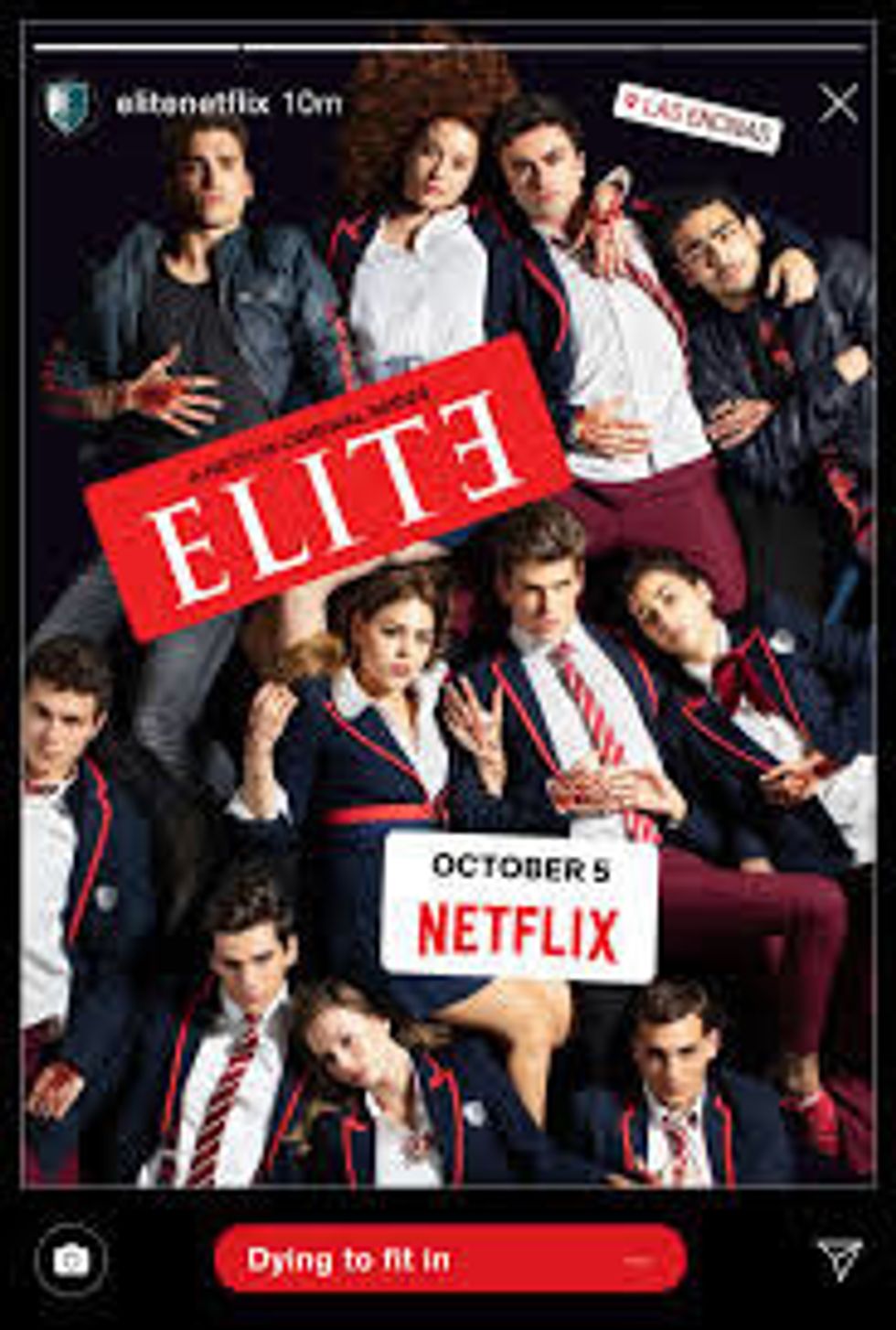 imbd.com
The last TV worth your time on Netflix is Elite. Christian, Samuel, and Nadia all went to the same school, but one fateful day, their school collapsed. All the students of the collapsed school were divided among the rest of the school in the city, but Christian, Samuel, and Nadia were given a scholarship to Las Encinas– the most exclusive prep school in all of Spain. As one might expect, the upper-class students despise the three and would do anything to get them to leave Las Encinas, even murder. Elite is a jaw-dropping high school drama that will leave you guessing throughout the season.
Without a doubt, Elite is my favorite show on this list. If you love Gossip Girl, then you'll love Elite. Everything that made Gossip Girl great is even more abundant in Elite. There are rivalries, queen bees, bad boys, love triangles, and more. Elite will keep you on the edge of your seat, rooting for a character one minute and despising them the next. Diversity is another great presence in the show. There are LGBT relationships, conversations about HIV, and Muslim representation–just to name a few.
I am no TV show connoisseur by any means, but I do enjoy a good show everyone so often. The Chilling Adventures of Sabrina, The Good Place, and Elite are all shows that should be on your radar. Each of these shows teaches important lessons while being witty and interesting.