Sports will always bring up debates and arguments, and there is one that is no longer valid. I am sick of hearing that the Golden State Warriors ruined the NBA. This argument was understandable a year or two ago, but not anymore. This team is clearly beatable in this day and age and anyone still saying they ruined the NBA is salty that the Warriors are not their team.
Let me be clear on this: I am not a Warriors fan. I am from Seattle, so I do not have a team to root for and have not since the Sonics relocated to Oklahoma City and became the Thunder. It is because of this that I can provide a non-partisan view on this matter.
Ever since perennial All-Star Kevin Durant joined the Warriors in free agency after the team surrendered a 3-1 lead to the Cleveland Cavaliers in the 2016 NBA Finals while compiling a 73-9 record, people have complained about the team "ruining the league," so to speak. Golden State is quite stacked with point guard Stephen Curry, shooting guard Klay Thompson, power forward Draymond Green and swingman Andre Iguodala rounding out the lineup. However, their 67-15 record for the 2016-2017 NBA season says that the Warriors regressed after adding Durant to their roster, and even more the following year when they went 58-24. They may have won three NBA championships in the past four years, but there are cracks showing in their foundation.
In the 2017-2018 season, Golden State was nearly ousted in the Western Conference Finals by the Houston Rockets, winning a series-deciding Game 7 by a score of 101-92. That does not spell invincible to me.
Just this offseason, the Warriors signed veteran center Demarcus Cousins to a relatively cheap $5.3 million contract.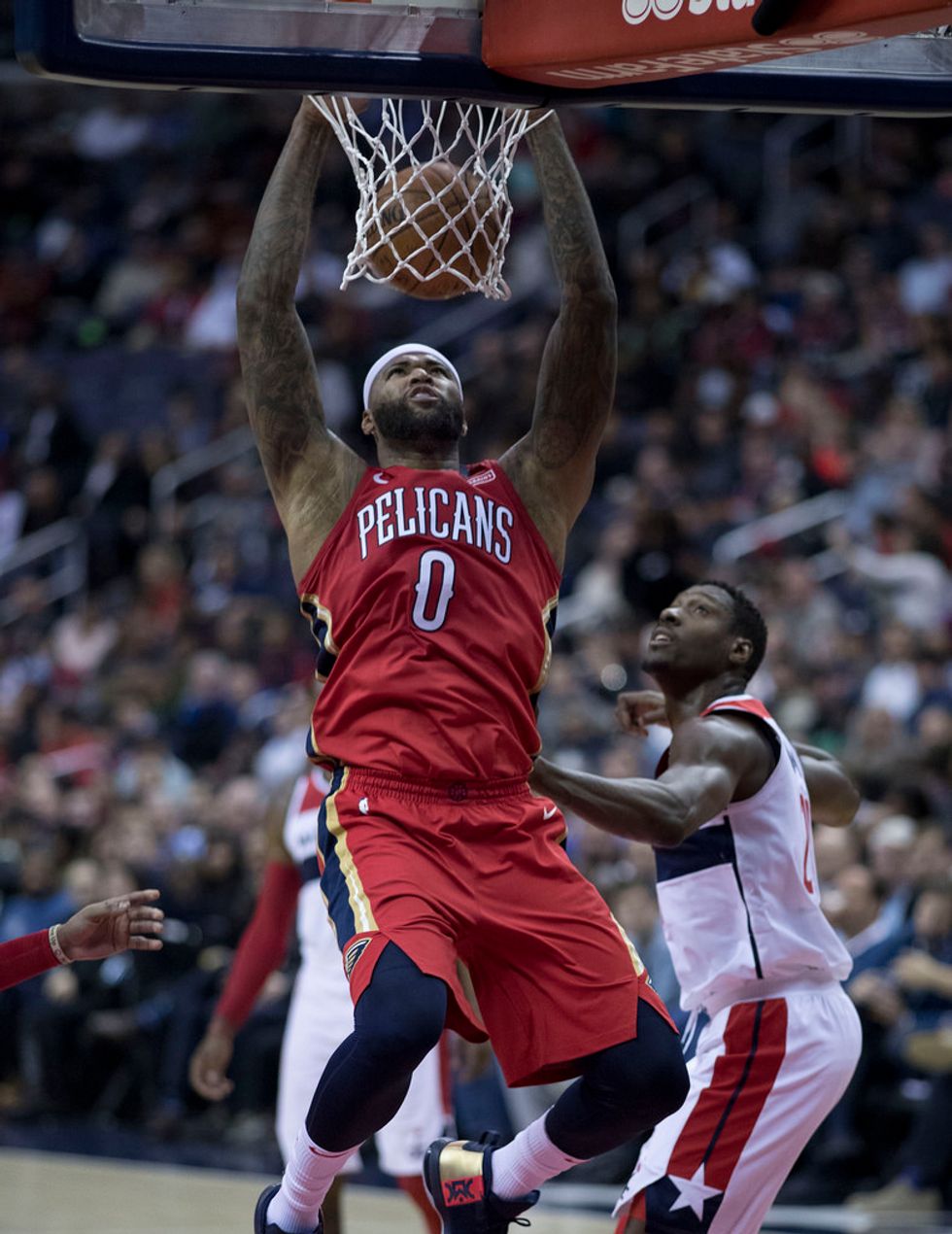 They now have a starting lineup of five former All-Stars, but Cousins is currently rehabbing from an Achilles injury and may never be the same player again. In fact, there are injuries that could pop up at any time for any team.
There is no telling if the Golden State Warriors will win three consecutive NBA championships because they are beatable and the rest of the league looks to be catching up to them. There is no guaranteed championship in any sport, and there never will be.