The holidays may have past, but the giving nature of the season continues. Many people find themselves in a more giving mood around the holidays by volunteering or donating items such as clothes, food or even money. One of the easiest donations a person could give during this time of year is a pint of blood. January is national blood donor month. While giving blood is something that can be done all year round, the American Red Cross looks to increase the number of donations with the spotlight of this month.
January is the perfect time to put a spotlight on blood donations. It is a month where many people make new resolutions at the start of the new year with the hope of making a change or a difference in their lives or the life of another. Donating blood regularly is a resolution many blood banks hope for. The winter months, especially around now, donations tend to drop drastically.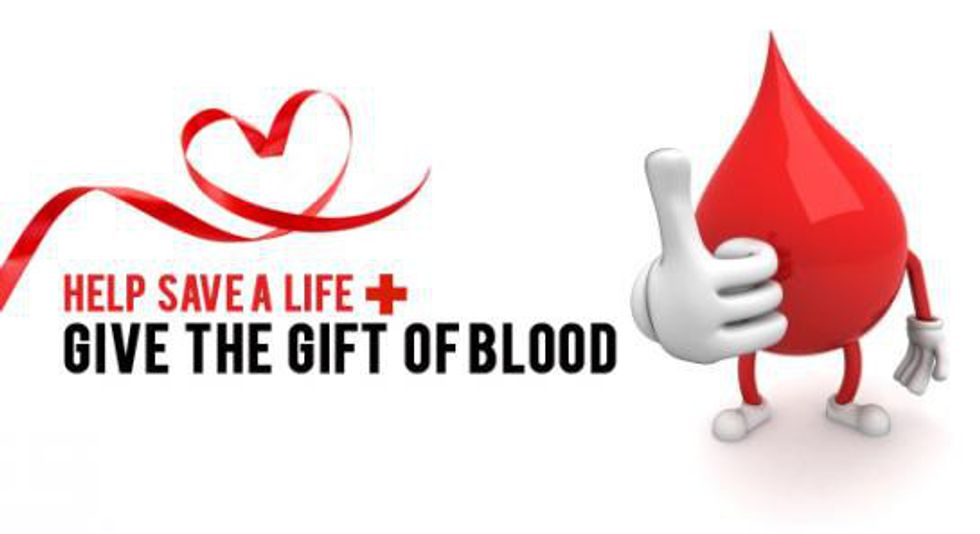 However, the need for blood increases dramatically through the winter and holiday season. This is because more people are traveling, which leads to more accidents, and surgeries increase with the new year due to insurance policies beginning. The need for blood increases, but the number of donors drop.
This is why the spotlight of national blood donor month is so important. The hope is that the attention gained from creating a national cause in a month will increase donations enough to make a difference during this difficult time for blood banks. Depending on your location, some local areas will create giving programs. For example, pint for pint is a popular program where people will donate a pint of blood and in return receive a pint of coffee. Others might give vouchers for local businesses in return for blood donations. With or without such programs, however, some people are simply willing to give blood without any reward.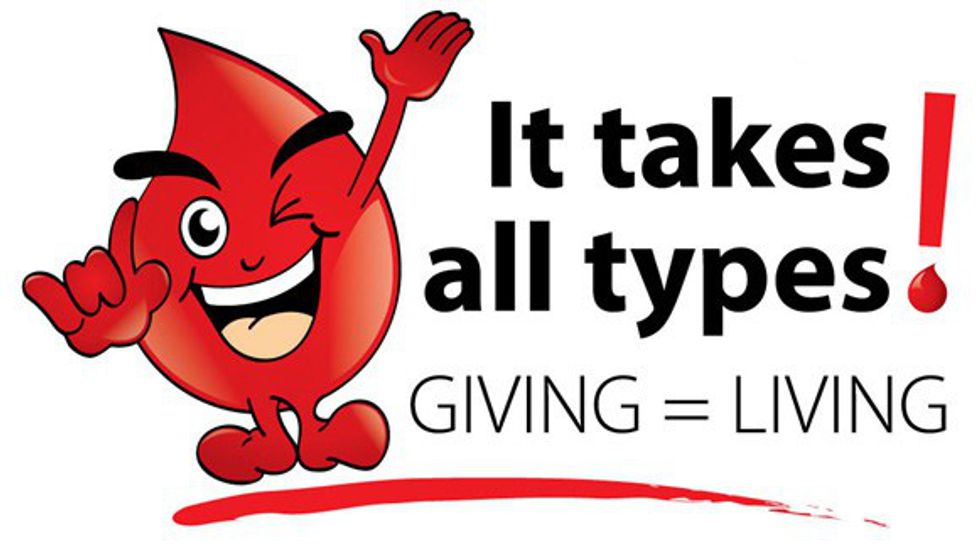 There are certain types of blood that are in desperate need of supply compared than others. While all types are graciously accepted and needed, O negative is the most demanded blood type of all. This is the universal blood type and can be transfused to anyone regardless of their blood type. However, if a person is type O negative, they can only receive O negative. For these reasons, this is the most sought after blood type.
Unfortunately, on 7 percent of the U.S. population has this blood type, according to The Red Cross. For anyone out there who knows he/she is O negative, your donation would be immensely appreciated. Many lives can be saved from anyone of any blood type who decides to donate not only now, but any time throughout the year.

Curious about the blood donation process? Here are some quick facts for what to expect:
You must be at least 17 years old (or 16 with guardian consent)
You must weigh at least 115 pounds
Donor registration forms can be filled out online or at donor centers/mobile locations
Bring a photo ID with you the day of
If you don't know your blood type, no problem. Blood medical professionals can test your blood type with a quick finger prick and an FDA-regulated interview that day
A medical professional checks your blood pressure, heart rate, temperature and other vital signs to ensure you re healthy enough to donate
You are directed to a donor bed where a whole-blood draw is done in about 8-10 minutes. One unit of blood about a pint) that includes red cells, plasma and platelets is drawn
It is advised you eat a hearty meal and drink plenty of water before your blood donation to prevent dizziness
Most blood centers ask you to wait for about 10 minutes after donating blood before leaving offering snacks and drinks in order to steer-clear of any dizziness afterwards
You can donate blood again after 56 days have passed
If you fit these conditions and can stand a little blood, get out and donate. Give the gift of a blood donation this winter season. Give a little and save a life - - the perfect 2017 resolution.