Picture this: It's a beautiful eighty-degree summer day in the heart of Narragansett, Rhode Island. You're lounging on your beach chair with your toes buried deep in the hot sand, listening to the waves crashing smoothly against the shore. The shining sun is reflecting flawlessly off of the rich blue water, and suddenly you find yourself craving a nice cold cone of ice cream. So, you stroll across the street and into the Pier Marketplace, where you are greeted with dozens of quaint little shops. The mouthwatering aroma of freshly made waffle cones drifts through the air, leading you directly to the door of Nana's Ice Cream & Gelato Cafe.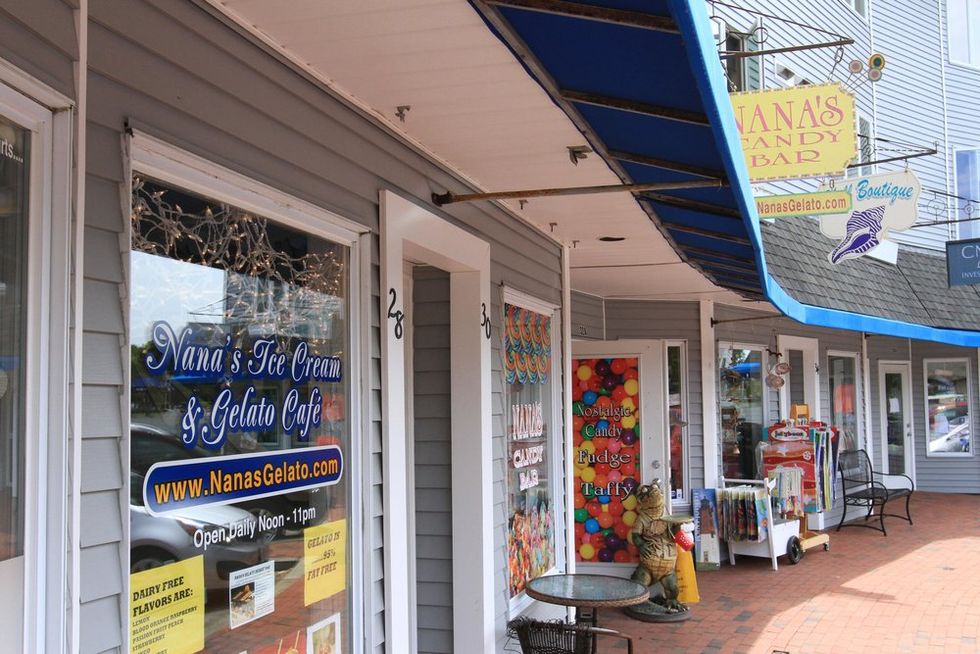 Proudly serving the ice cream lovers of Rhode Island since 1985, Nana's Ice Cream is a crowd favorite for both locals and tourists alike. There are three different locations: Narragansett Beach, Salty Brine Beach (attached to George's), and North Kingstown, where you can get your fix all summer long.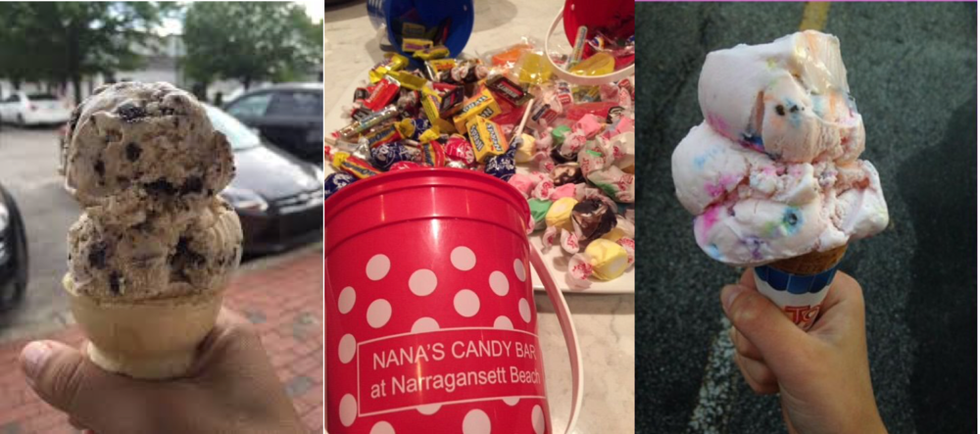 As far as hard ice cream goes, Nana's has it all (seriously, they have just about any flavor you could imagine). From your typical vanilla, chocolate, and cookie dough hard ice creams, to frozen yogurts, to sugar free options, you will never have to order the same thing twice. Your only problem might be the amount of time it takes you to read the menu, because there are nearly 50 flavor options, and 50 topping options to go along with them. Some specialty flavors include:

Cowabunga Crunch: A vanilla-based ice cream with a caramel swirl, toffee pieces, pecans, and chocolate chips
Monster Mash: A vanilla-based ice cream with a caramel swirl, Oreo cookie pieces, malted milk balls, and M&Ms
Dinosaur Crunch: A vanilla ice cream dyed blue with a fudge swirl and sugar cookie pieces
You can access the full menu at the establishment's official website: https://www.nanasgelato.com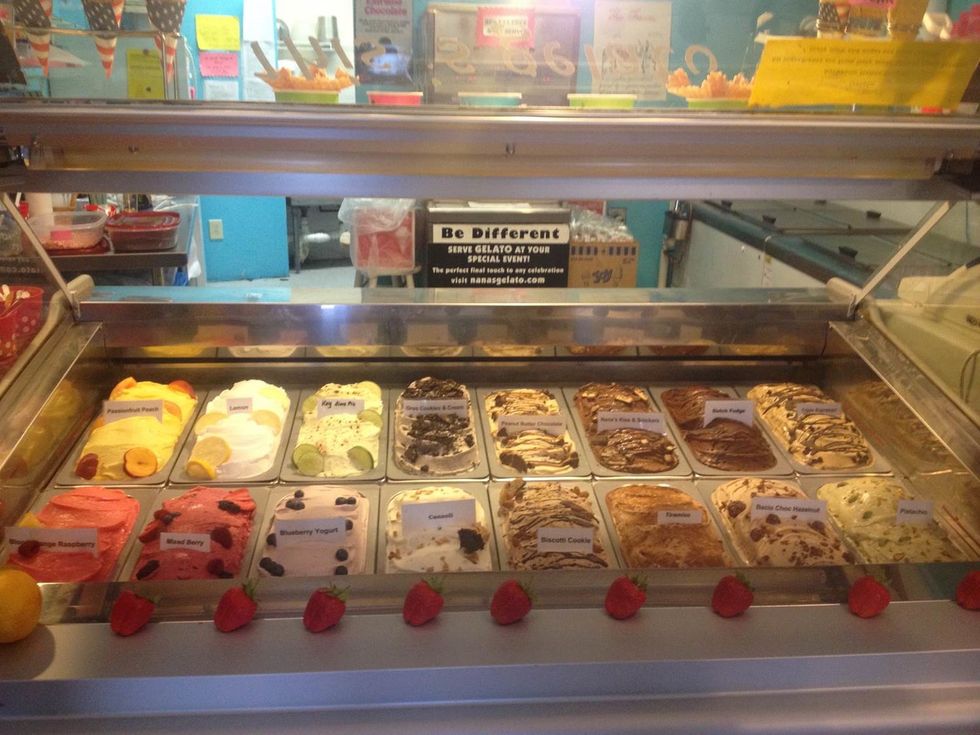 Gelato, on the other hand, is a blessing of its own. Made with milk instead of cream, gelato is an Italian-style ice cream that is both denser and less fattening than regular ice cream. It is a Nana's crowd favorite for its rich flavor and authenticity. In fact, Nana's even has their own signature flavor:
Nana's Kiss: A chocolate-based gelato filled with crushed up Kit-Kats and Snickers
And, for those of you looking for dairy free options, Nana's has several, including Lemon, Passionfruit Peach, Blood Orange Raspberry, Mixed Berries, and a new Dutch Fudge Chocolate flavor!
I know it might sound a bit overwhelming, but Nana's servers are more than willing to let you taste flavors until you find the perfect one!
Not to mention, they make fresh waffle cones daily, they make ice cream birthday cakes for your special occasions, and they even serve at weddings and personal events!
What are you waiting for?! Visit Nana's Ice Cream & Gelato Cafe today! Oh, and while you're at it, stop by the specialty candy store right next door in the Pier in Narragansett.
Call: (401) 500-1900
Follow their Instagram: @nanasgelato