They say that everyone has a friend that experiences each chapter of life with them, but only the lucky ones get to have the same friend or friends experience every chapter of their life with them. I am one of the lucky ones. Some of my best friends from when I was little are still my best friends now. I want to use this to pay tribute to these individuals.
First I'll start with my most obvious forever friend, my sister Emily.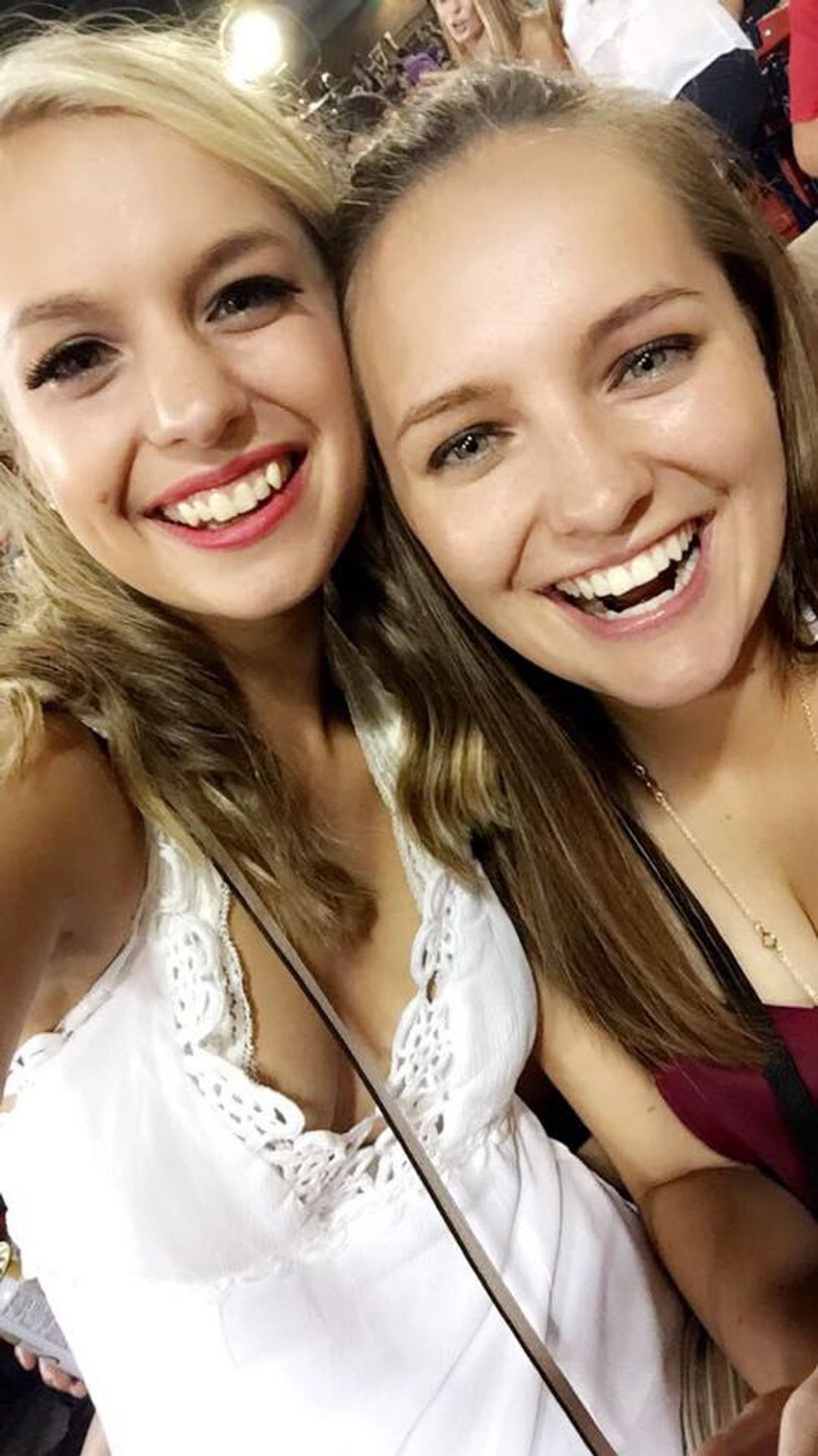 Thank you for being my first friend. Thank you for putting up with my annoying tendencies as a little sister. You have been one of my role models since the day I was born. I have pushed to be like you and as good of a person as you since day one. You have challenged me athletically, in school, and morally. You have made me a better person and I could not thank you enough for this.
Next, comes my other obvious forever friend, my twin brother Nick.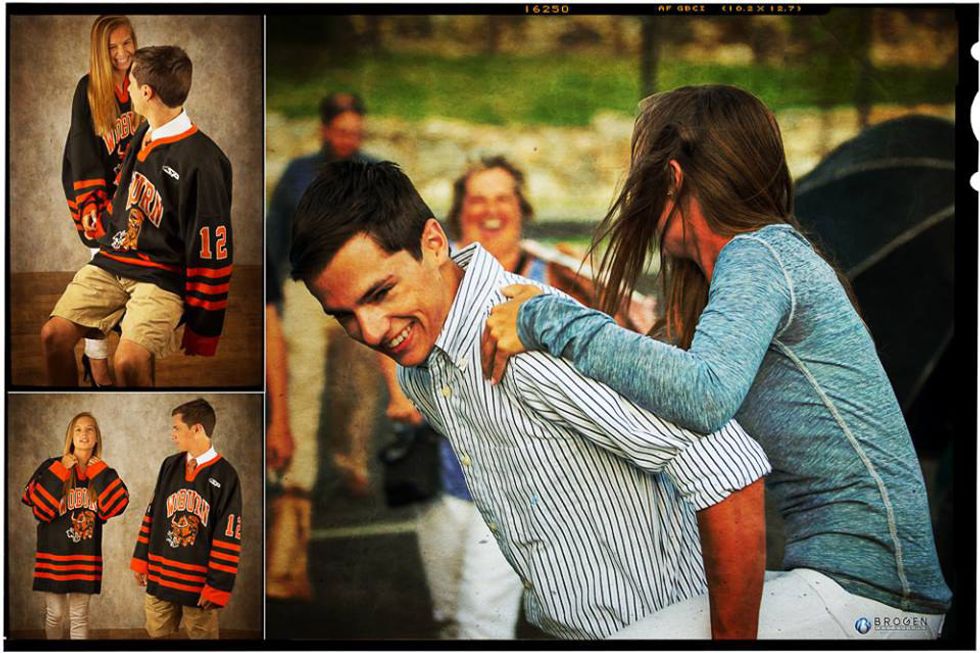 We truly got to live each chapter of our lives side by side. You are my other half and sometimes I think my better half. You push me every day to be better and I appreciate that so much. I wouldn't have wanted to walk through important days with anyone else. From crying the first day you were absent in kindergarten to crying every year as we leave for college we've been through it all. Thank you for being my rock and for standing by me through ups and downs.
Now for one of the girls who has been "my older sister" and had a hand in raising me, Katie Davis.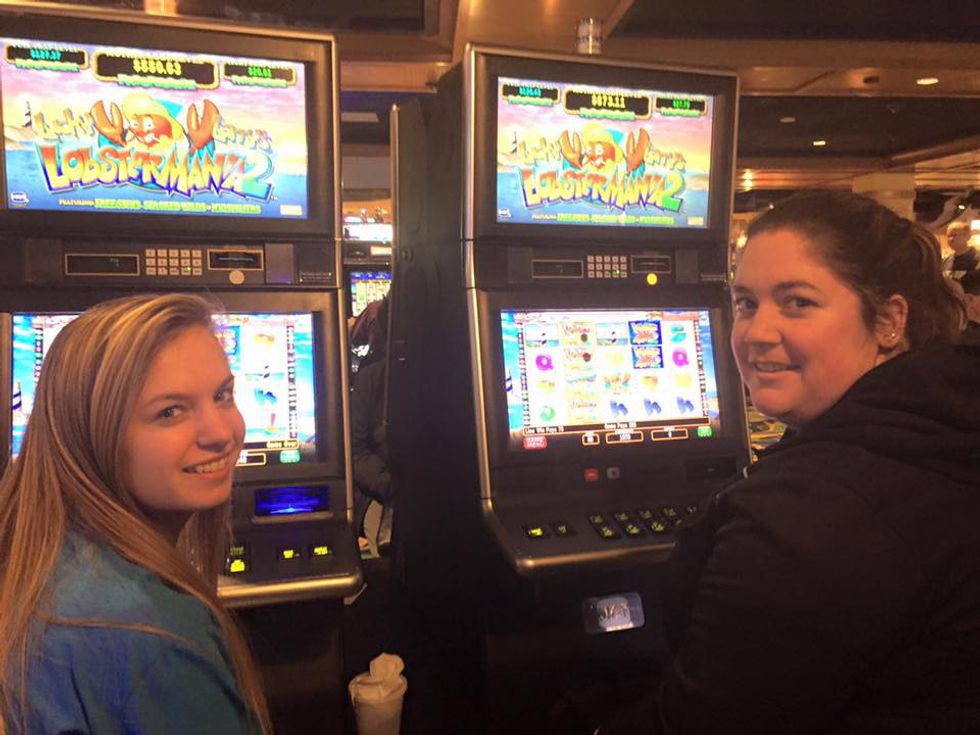 I have so many memories with you. Actually, one of my first memories is with you. I couldn't have been more than two in this memory. I remember kicking my shoe off continuously at Weafer Park as you walked away to take Emily and Courtney to the playground. I did this because I wanted to go with you and I needed your attention. You were one of the best (and sometimes the worst) babysitters I had. Thank you for looking after me as a little sister and always being there.
Next comes her sister and another "older sister" of mine, Courtney Davis.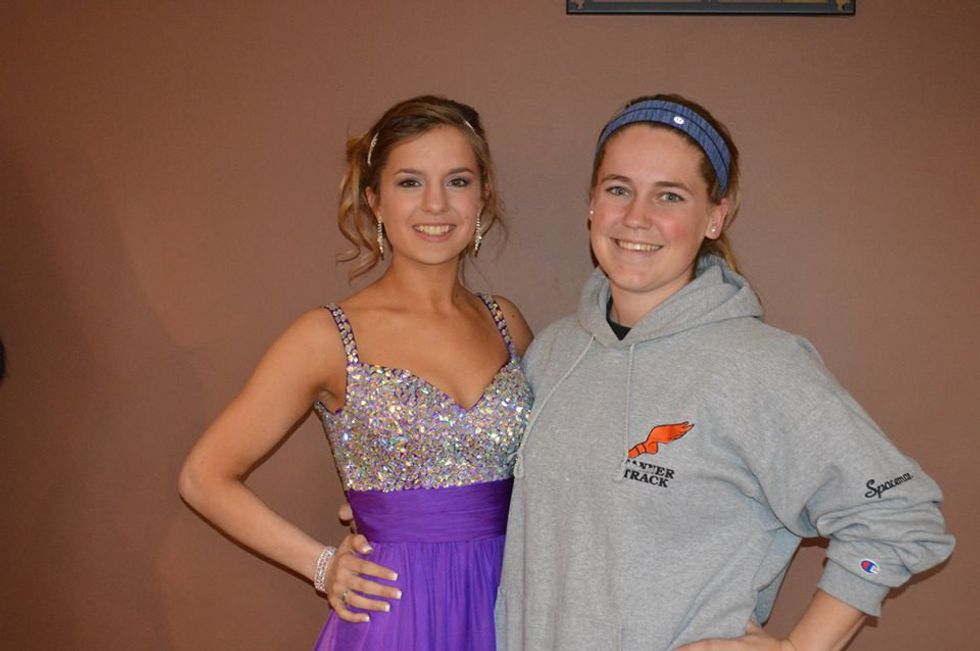 You and I have had a similar relationship to mine and Emily's because lets face it we were raised together. We have a relationship that is the relationship only sisters can have. You've beat me up I've cried, we've made fun of each other relentlessly and had some pretty ugly fights. But, that's just what sisters do. Thank you for being the Kimmy Gibbler of my family and sleeping over weeks on end. Thank you for showing up uninvited and always being there for me. Thank you (sarcastically) for eating all the good food at my house too.
Next comes, Cam Leblanc. My "brother from another mother".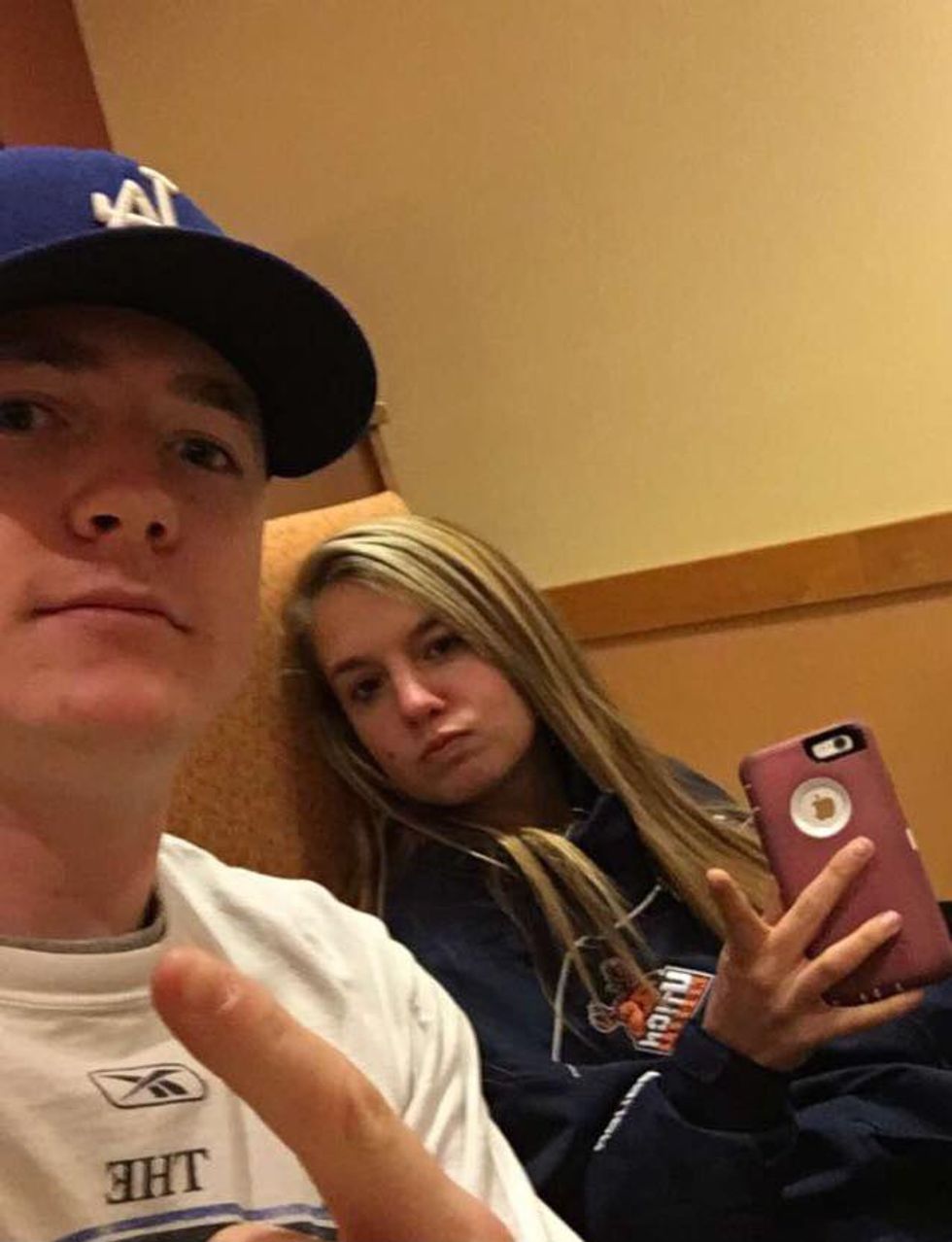 You have been one of my best friends since first grade. To you egging Nick and me on and making us fight to random hangouts when we're home from school you've always had my back. Thank you for checking in on me and listening to my stupid, boring drama.
Another friend I've had seemingly forever is Jenny Lee.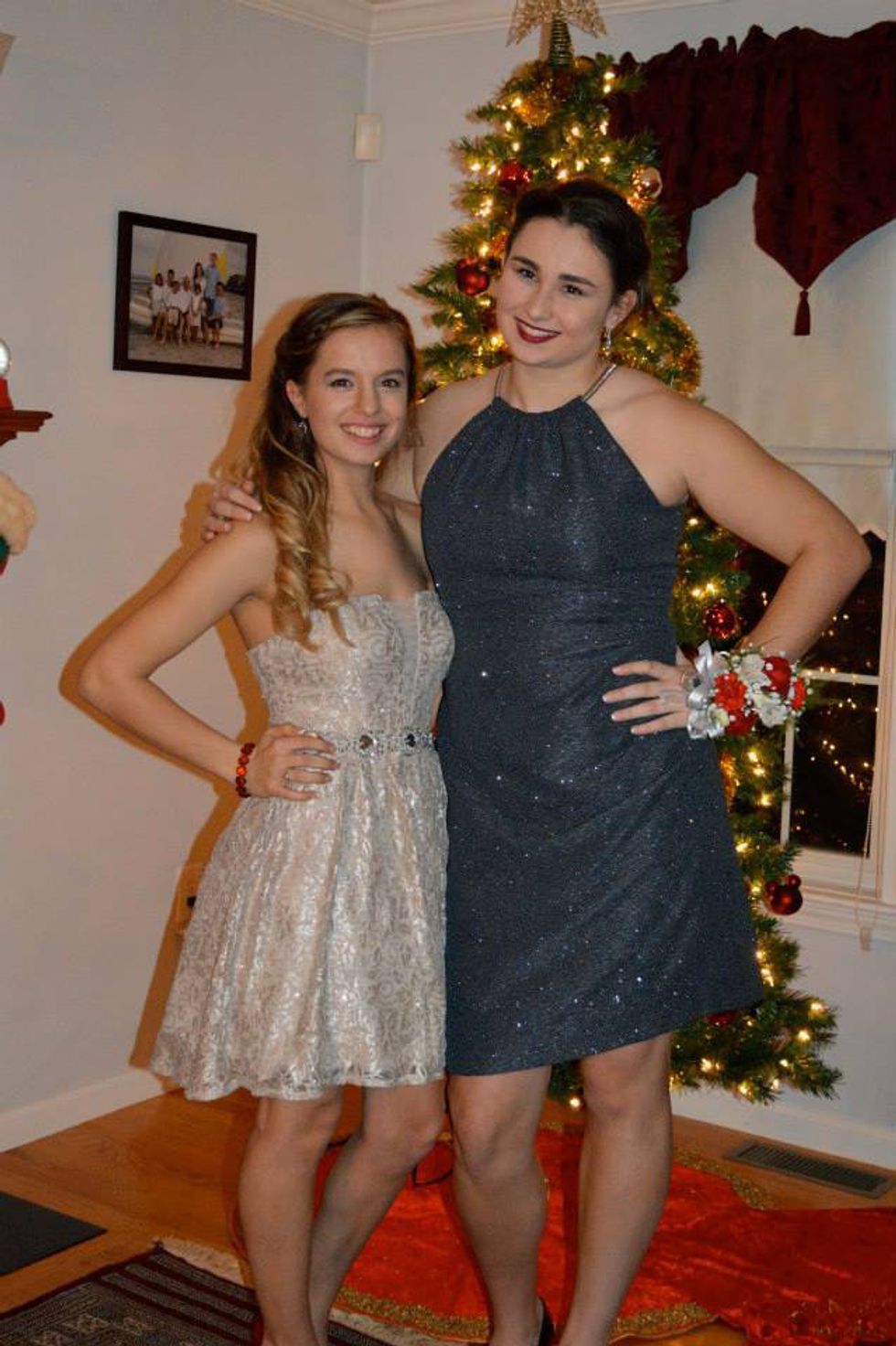 I'm not really sure where to start with this one. We truly have had our ups and downs. From being soccer teammates and softball teammates to best friends and essentially sisters. We've gone long periods without being "friends" and we've had more than our fair share of fights but we always end up okay again. You truly have been my partner in crime. From Webkinz obsessions, Coldstone, and spit ball fights in random parking lots, to getting ready for every school dance together and of course always dress shopping together you've always had my back. I know no matter what I always have you, you are my family.
Now, Katie Jeter, or should I say Big Bird?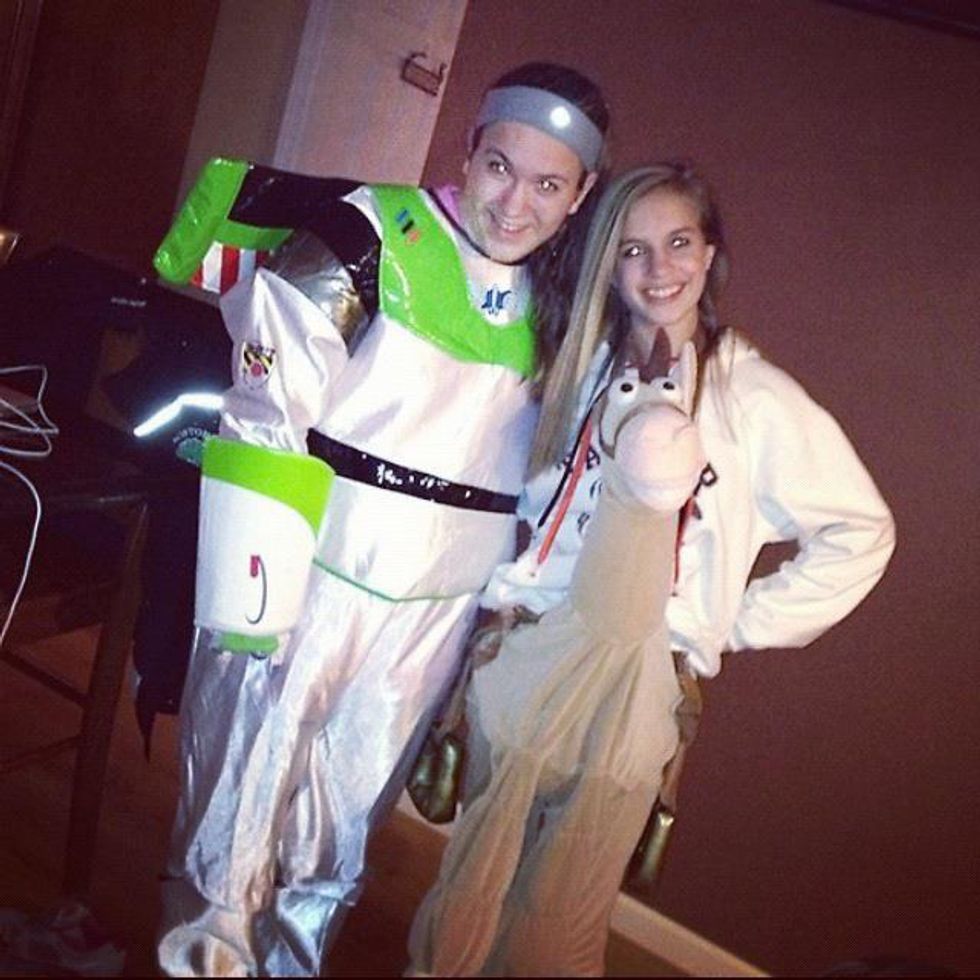 You used to just be my sisters best friend, but, then you became mine too. I truly am your parents "evil princess" and Karen's "favorite daughter". From Disney trips to impromptu visits we have made some crazy memories. You are one of the strongest people I know and have truly inspired me. You fought an insane battle at such a young age and came out on top. I hope you know how strong you are for winning that battle and coming out okay. Next time you're home lets get a pedicure. (Not many will get that one)
I could never forget about Ashley Moran, one of my crazy sisters.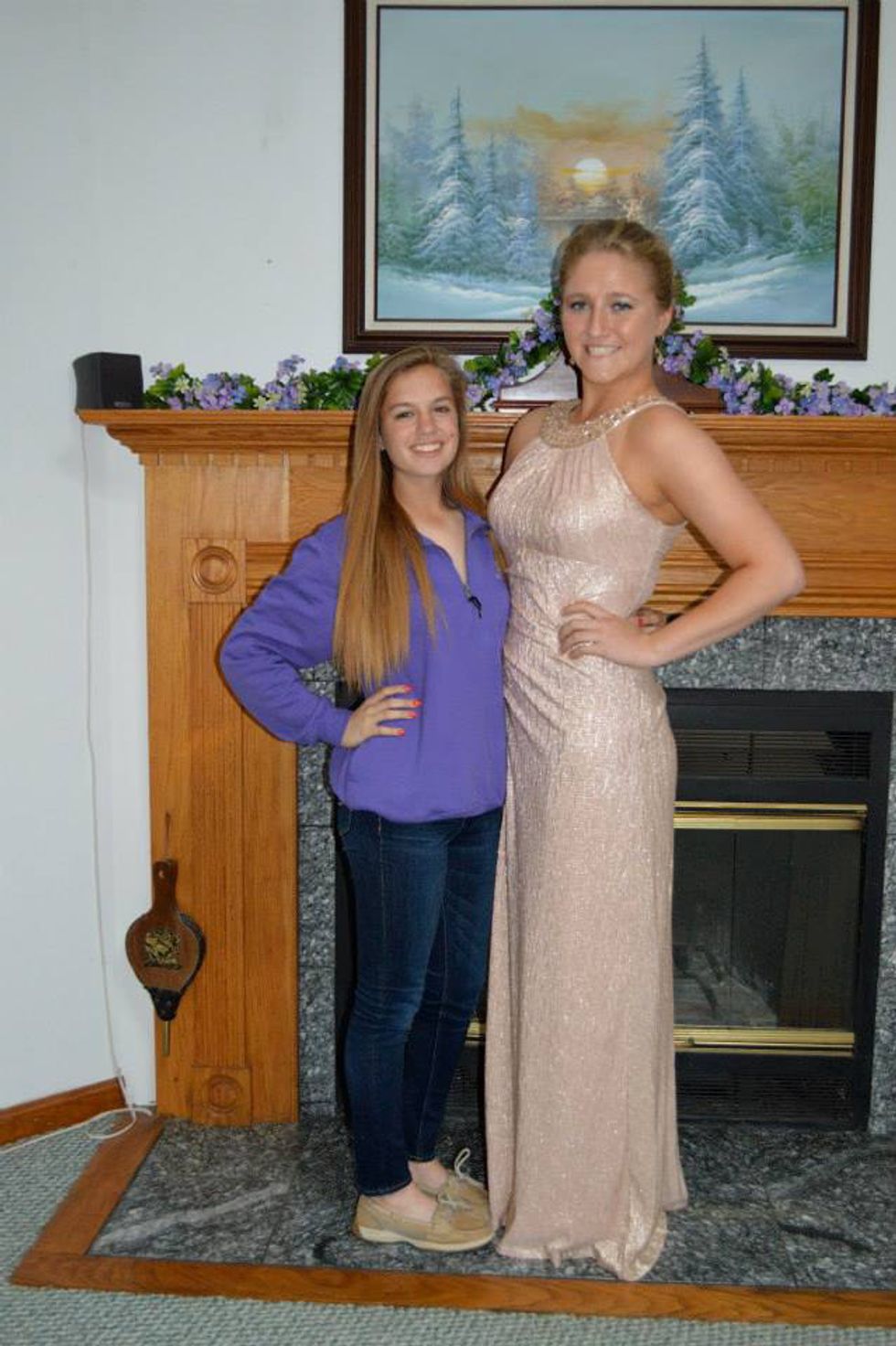 We met a little later in life than I met most of my other "forever friends" but you are for sure one of them. I remember you and Court practically living at my house all through high school. We have some crazy and some weird memories I'm so grateful for. Except for the ones that you beat me up in, which is a lot of them, thank you for not beating me up anymore.
Another one is Hannah Sullivan.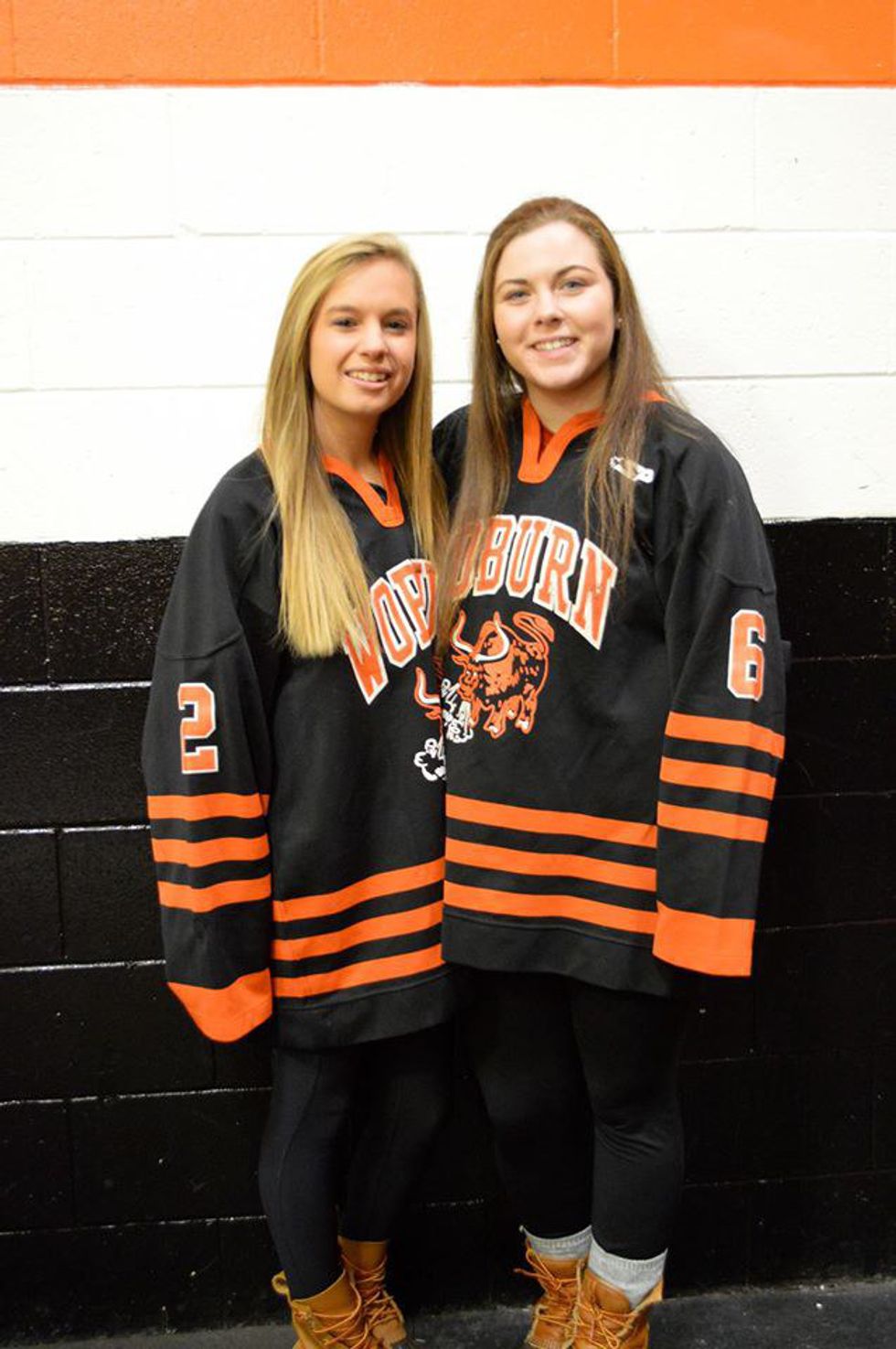 Remember the middle school days? I wish I could say I didn't. From random adventures and soccer and hockey we became really close friends. You were my co-captain and one of my best friends. From middle school skills to the lip dub we've experienced it all. Thanks for all the bagel world trips on breaks and of course the trips to support our Tanners. I truly appreciate our friendship and all the memories we've made and the ones to come.
Last but not least, my "little brother" Mitch Leblanc.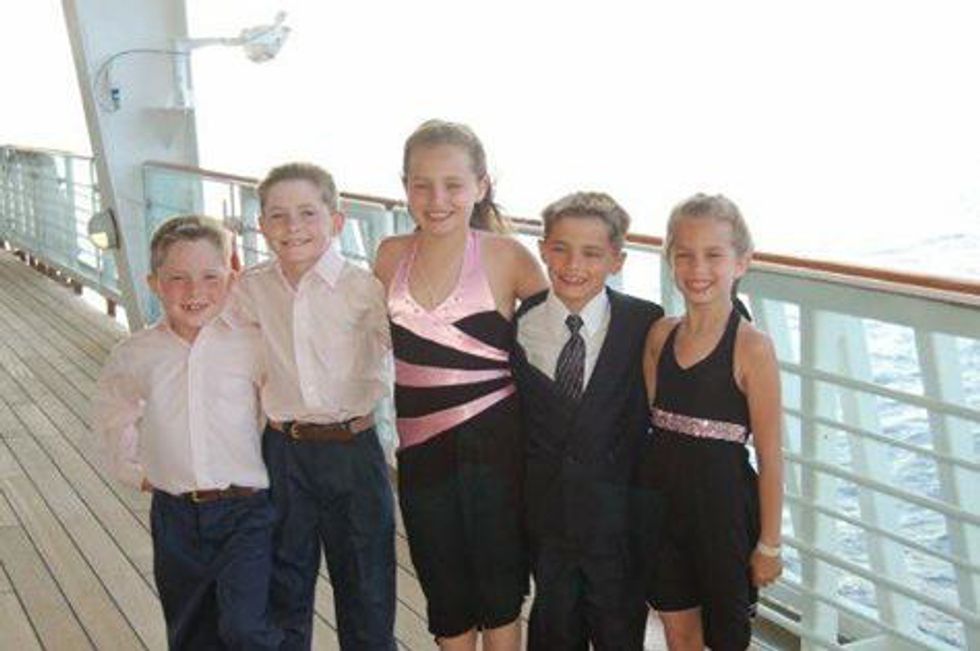 This one is for the little dude all the way on the left. He has truly been my little brother since elementary school. From the "family" vacations and the random get togethers and fights between this crazy crew we have a lot of memories. Thanks for always checking in and being my brother. I am very proud of you.
There are so many more people I could write about but these are a handful of the most important friends I have. They have lived seemingly every memory with me and been there for me through all the ups and downs. Thank you for having my back and becoming my family.