What makes a good gig? Well for me a lot of things have to fall into place. First of all the people you go to the gig with. If they aren't into the band or are the type of person to pull you out of the experience it really sucks. So the people you go with real does play a big part, for me anyway. Secondly the sound quality needs to be adequate. I went to see Beck and the Yeah Yeah Yeahs opened and there sound was absolutely awful. Honestly if Beck's performance wasn't so great the night would have been ruined. So the sound is pretty important, it can make or break the night.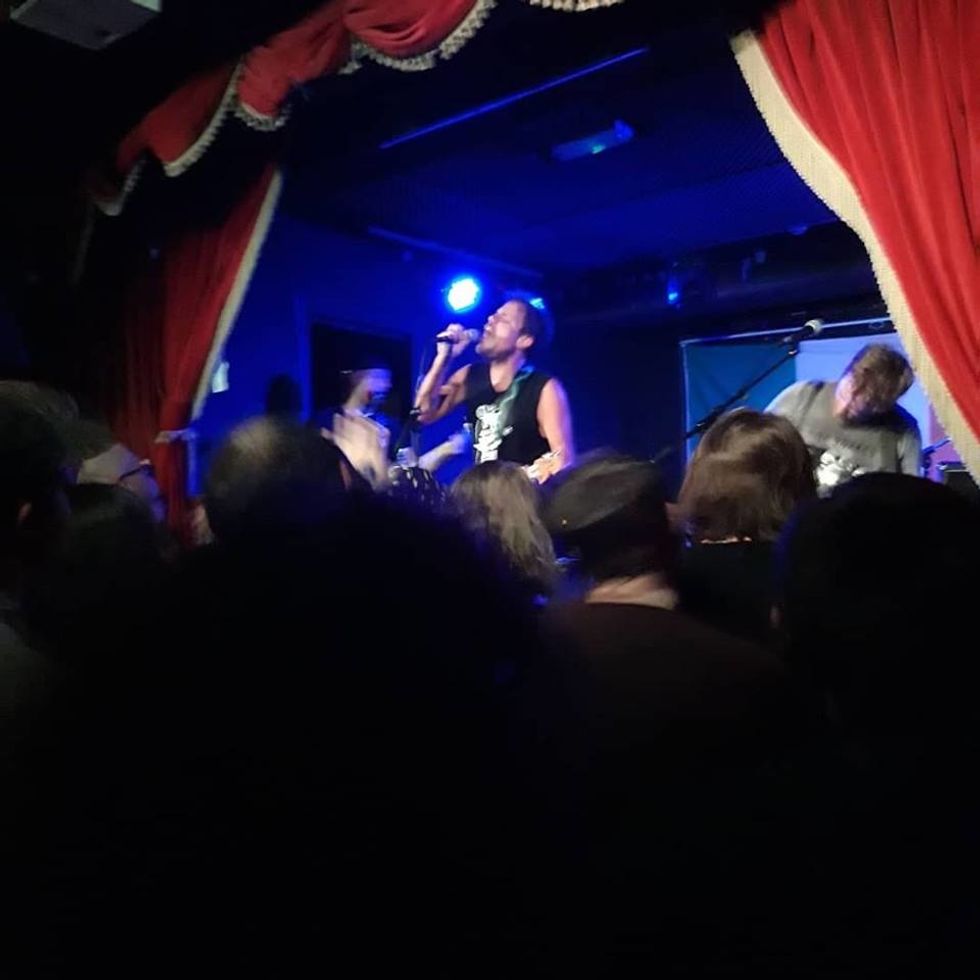 Jeff Rosenstock DublinDavid Connolly
I attended the best gig I've been to in a while this weekend. It was Jeff Rosenstock. Although Jeff wasn't what made the show so great. There were two opening acts for Jeff. The first of which was Chris Farren. And Chris was the reason that this gig was so amazing. He managed to steal the show with his awesome stage presence, quirky jokes interlaced with his performance and great tunes that were insanely fun to dance along to. One particularly notable part of his performance was when he walked into the crowd off stage while still singing and lay down on the ground. It was a really cool performance to experience. I didn't even know who was opening so needless to say I was beyond pleasantly surprised with the performance we got to experience. The second opening act that followed Chris really couldn't live up to his performance. Farren was on another level. Watching him perform was an absolute pleasure and resulted in what was probably my gig of the year, and it only cost me €12.
I have been lucky enough to attended Car seat Headrest gigs twice in the past couple of years. I really enjoyed both gigs. I personally preferred the one I saw this year slightly more. There are several contributing factors to why I enjoyed this gig more. Firstly I was with a great crowd of folks, we had a blast bopping along to some of our favourite tunes. The second reason is they covered Crosseyed and Painless a song by Talking Heads. It was very very cool to see one of my favourite current bands cover a song by one of my favourite bands of all time.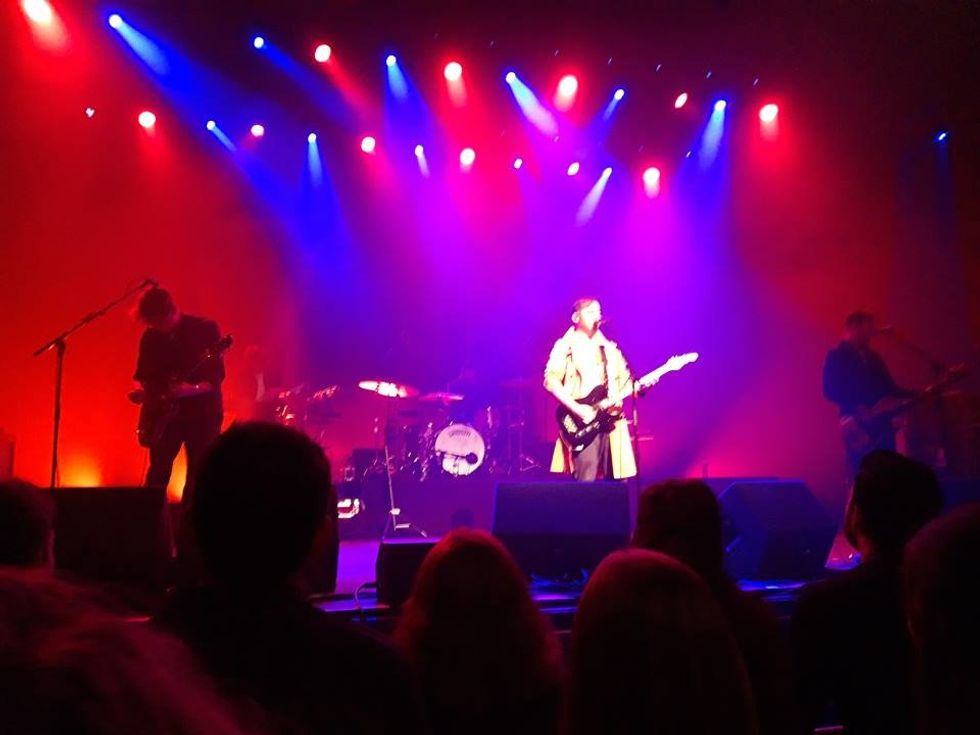 Everything Everything DublinDavid Connolly
The night after Jeff Rosenstock I was attending Everything Everything, which was a great gig according to my friends. Unfortunately i didn't get to experience all that much of it as I had to leave early to get home, so I only actually managed to catch 6 or 7 songs those 6 or 7 songs were really awesome but, leaving early definitely over shadowed my enjoyment. Also I was very uninterested in the opening act which always bothers me a little bit.
To end on a good note I was also lucky enough to grab a ticket to (Sandy) Alex G. We got to watch his opening act Ó (now Gabby's World) with him which was a pretty cool experience. I also got to attend Julien Baker when she played here and her performance almost had me in tears it was truly beautiful and a super fun gig.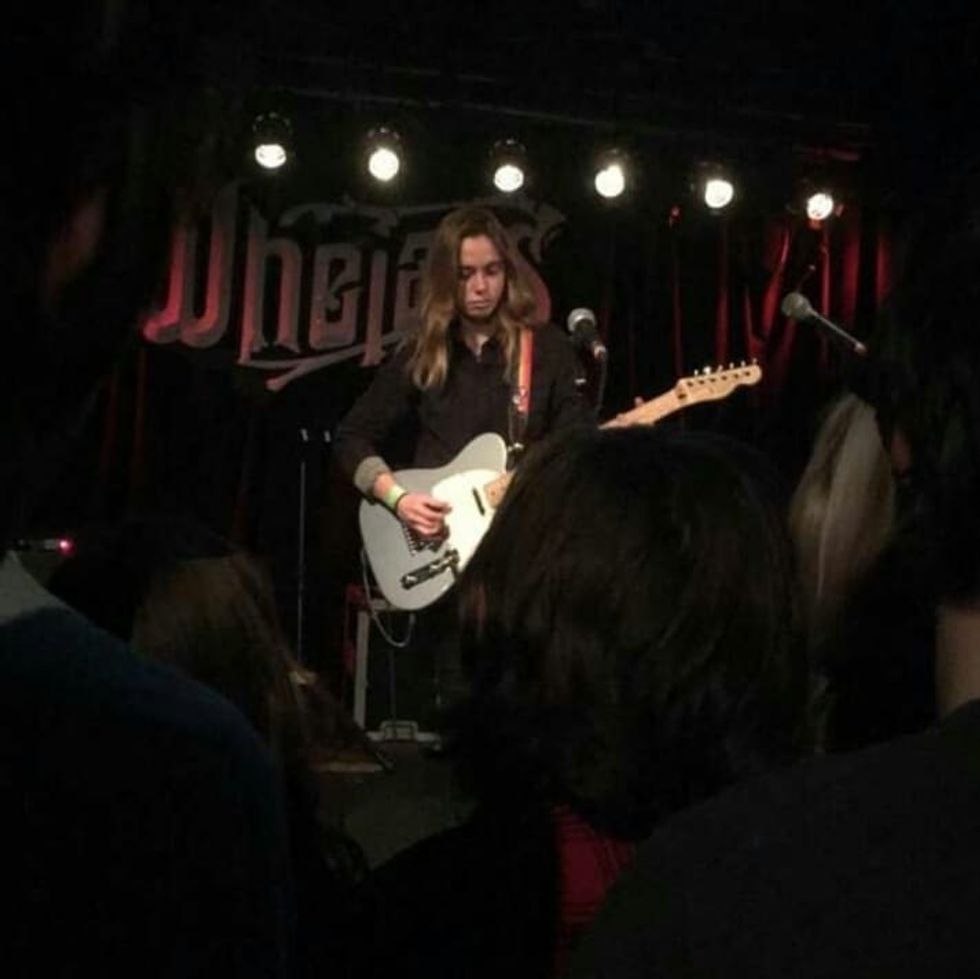 Julien baker DublinDavid Connolly