In the wonderful world of being LGBTQ+, it is clear to most people that we are far more dazzling and fabulous than anyone else out there. But where do we get the source of all this sass, glitter, strength, and individuality? To acquire these characteristics, queer people look to their queer icons; celebrities, musicians, and artists that promote a beautiful message of equality, acceptance, and most of all, confidence. When I say the phrase "queer icon," a few probably come to mind already, no matter who you are. So here's a list of my top ten queer icons!
10: The Babadook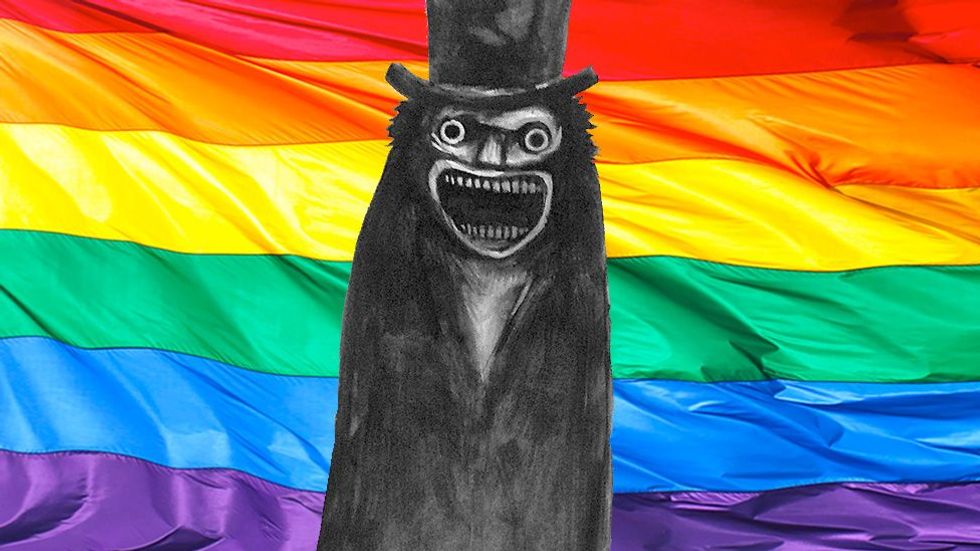 Alright, I know what you're thinking: how the hell did this happen? How did a horror movie character become a queer icon? Well, it all started when Netflix accidentally added the movie The Babadook to their LGBT Section, and the internet went crazy, yada-yada-yada, the Babadook (or as I call him, Baba-Bae) is now a queer icon. The reason he, a fictional horror monster, is on this list over actual real people that are queer icons is because of what the Babadook represents. To me, the whole process of Netflix making one little mistake and queer people using it to create an icon really represents the full extent of LGBTQ+ creativity. It really makes me happy to see such unity and creativity stemming from a simple horror character. Also, it's just super hilarious. So slay on, Baba-Bae, slay on.
9: Troye Sivan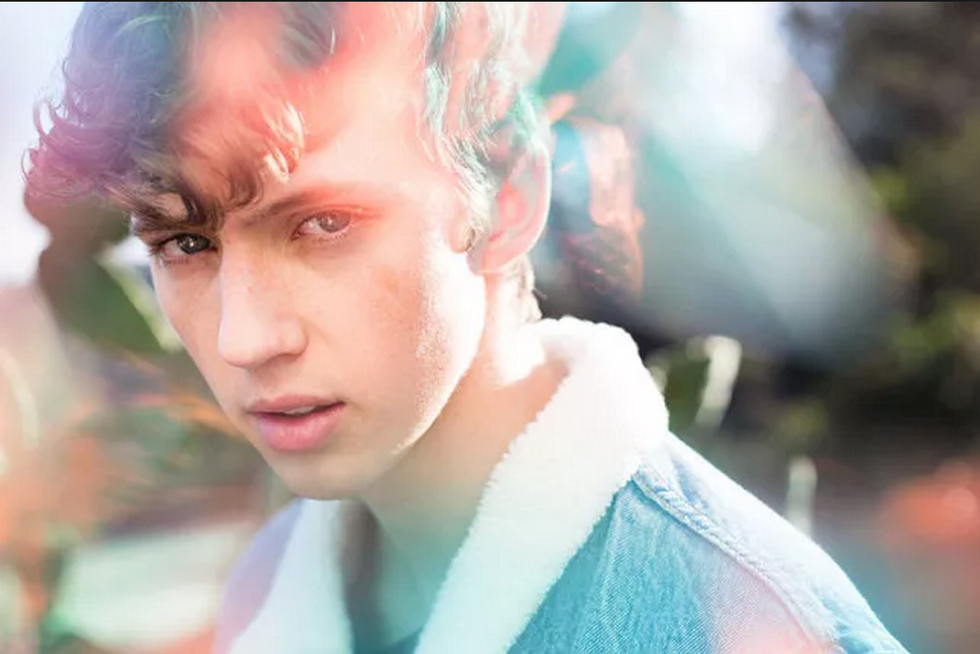 Just one of the many young artists who are almost the same age as I am that reminds me that they're young and famous artists and I'm not, Troye Sivan is a beautifully artistic, creative, and relatable icon to many LGBTQ+ youth. To me, music is one of the best methods for queer icons to reach out to their fans, which is why Troye Sivan is such a great icon. His music has such unique sound that touches the hearts of many, making him an excellent and relatable icon.
8: David Bowie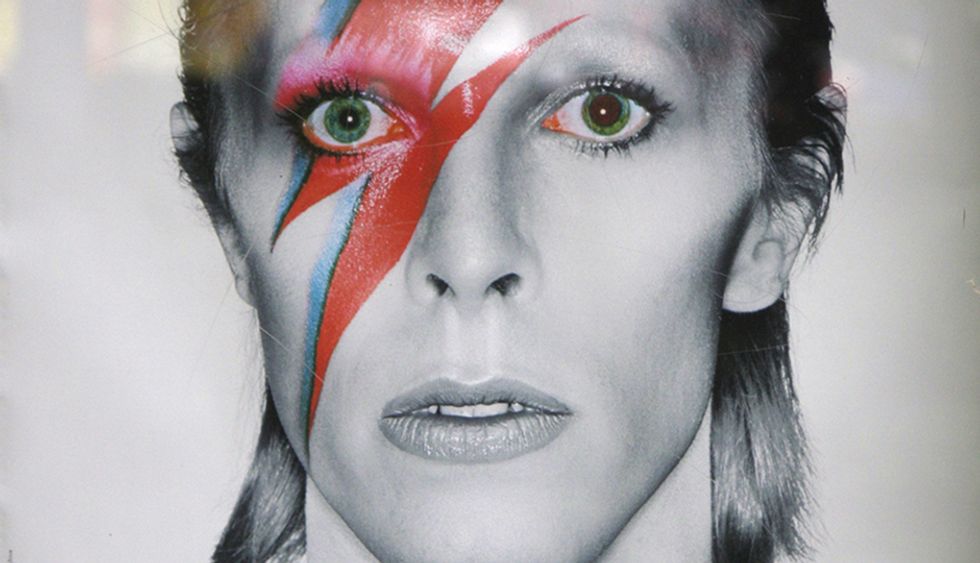 The late-but-still-very-great David Bowie has been an advocate and activist longer than I and most of my friends have existed. Setting an example for bisexual visibility since the 70s and 80s, still in a time mind you where being non-straight was very taboo amongst common people, and celebrities like David Bowie were seen more as spectacles than real people. In addition to his music being unique, amazing, and memorable, Bowie never stopped being himself to fit-in to the typical celebrity mold. Truly, David Bowie's identity and message still lives on to keep us all true to ourselves and fearless of being who we are.
7: Laverne Cox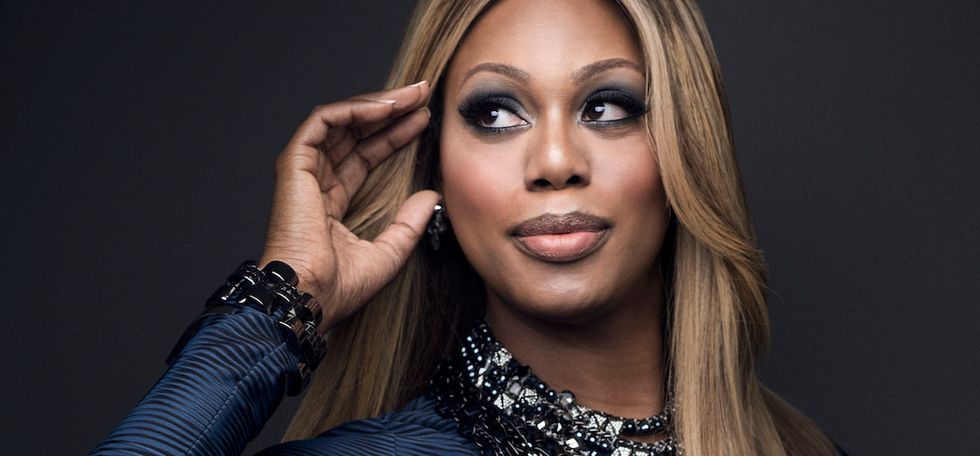 Honestly, could Laverne Cox be any more flawless!? The Orange Is The New Black actress has set records, overcome mountains, and has inspired millions with her strength, courage, and support. Being the first openly transgender person to be nominated for a Prime Time Emmy Award, Cox has been one of the most prominent advocates for LGBTQ+ people. Her unwavering support and strength has resonated within so many people, and she also has become one of the best role models for being true to your own identity and owning it, even when the world may be against you.
6: Conchita Wurst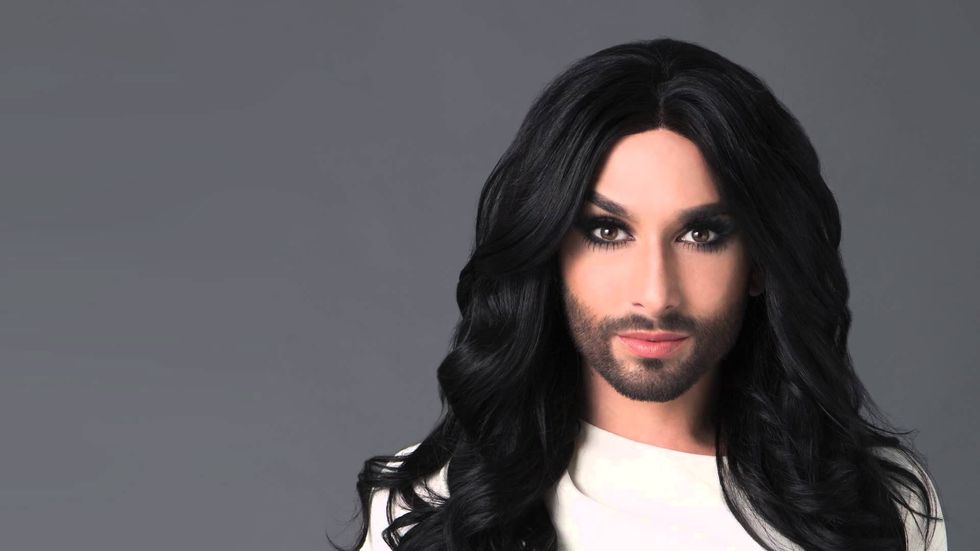 This name might not be familiar to some, so let me shed some light on the Queen of Europe. Conchita Wurst is a drag queen persona/artist created by the Austrian musician Tom Neuwirth. In the year 2014, Conchita Wurst represented Austria in the Eurovision Song Contest and won with her song "Rise Like A Phoenix" (you might remember her from my article about my favorite Eurovision countries). Naturally, since parts of Europe aren't very progressive or as accepting as we would like to think, there was a large amount of backlash and hate thrown at Conchita after her win. But of course, she persevered, using the hate to promote her own messages of acceptance, equality, and empowerment to all her fans.
5: Zachary Quinto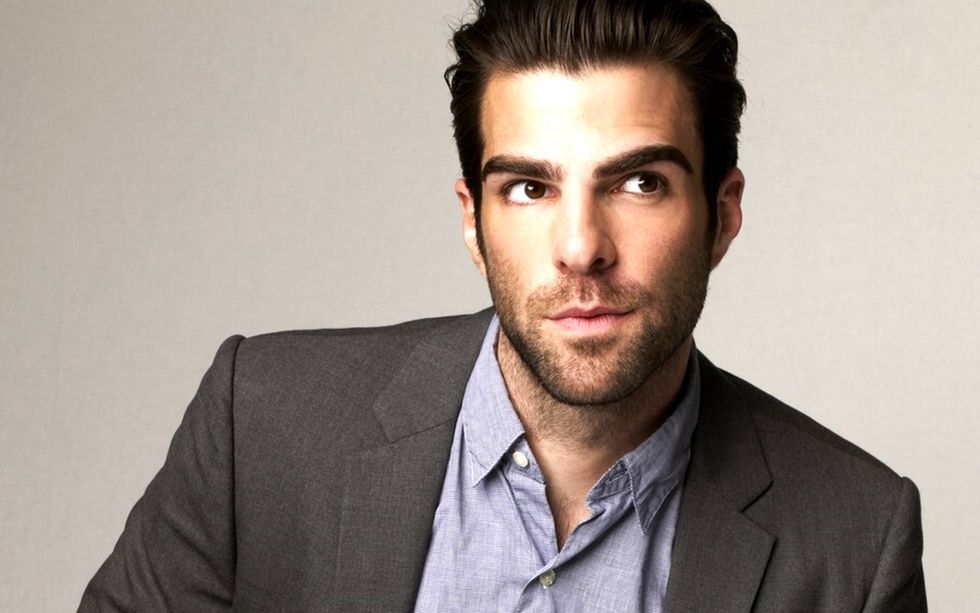 If I'm being perfectly honest, Zachary Quinto ranks so high on the list because he's my number one Hollywood Man Crush. Ok, other than that, I admire the fact that Quinto is a notable figure in the world of sci-fi and the LGBTQ+ world (two of my favorite worlds!). When it comes to LGBTQ+ representation, the more audiences you reach, the better. In addition, there are a great number of sci-fi/fantasy and general nerdy people, myself being one of them, who are also LGBTQ+, so it's good to have an icon that's easily accessible to you.
4: Britney Spears

Or should I say, "Britney, bitch." Call me a stereotype, but there's a reason many, many queer folks love Britney so much. Over the years, Britney has been very vocal about all the love and appreciation she extends to her queer fans and has been nothing but grateful towards up. And in return, we look to Britney's music for empowerment and a really good time. Trust me, any time someone plays a Britney song, you always get either one or a group of queers shouting "YAASS BITCH." And most of the time I'm the one screaming "YAASS BITCH."
3: Ellen DeGeneres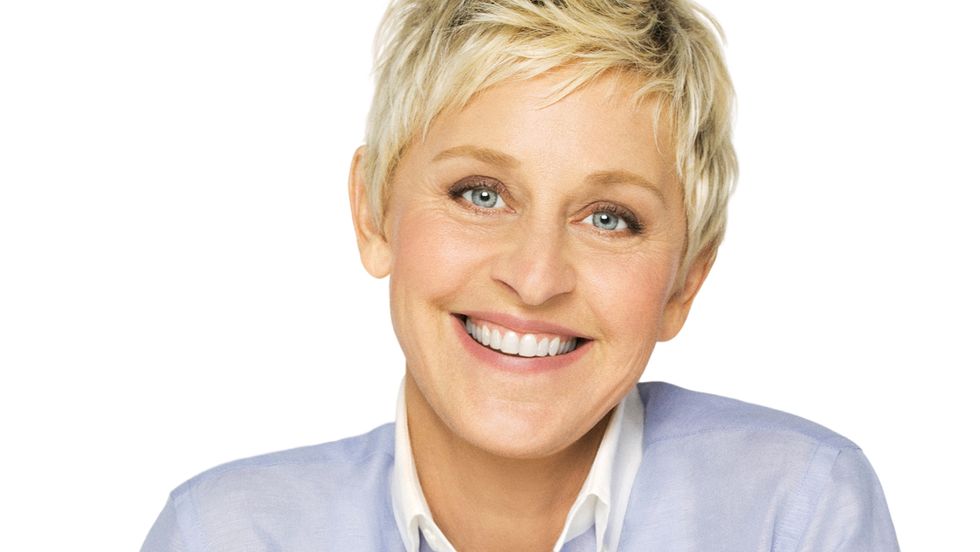 On the fateful day of April 14th, in the year 1997, the world stood still as everyone in the entire freaking world saw the three words on the cover of TIME Magazine, "Yep, I'm Gay!" GASP! Ellen had finally come out of the closet! These days when people hear of celebrities coming out, most people barely bat an eye. But guys, this was the
90s,
and it's an actual canonical fact that gay people didn't exist until 2009 (or something). Everyone in can recall where they were in 1997 when they heard Ellen was gay, which I stress once again was a very big deal. It was then that Ellen became even more of the energetic, charismatic, and loveable icon that we know today. Ever since then, Ellen has and continues to be one of the most powerful forces in the LGBTQ+ movement.
2: Beyoncé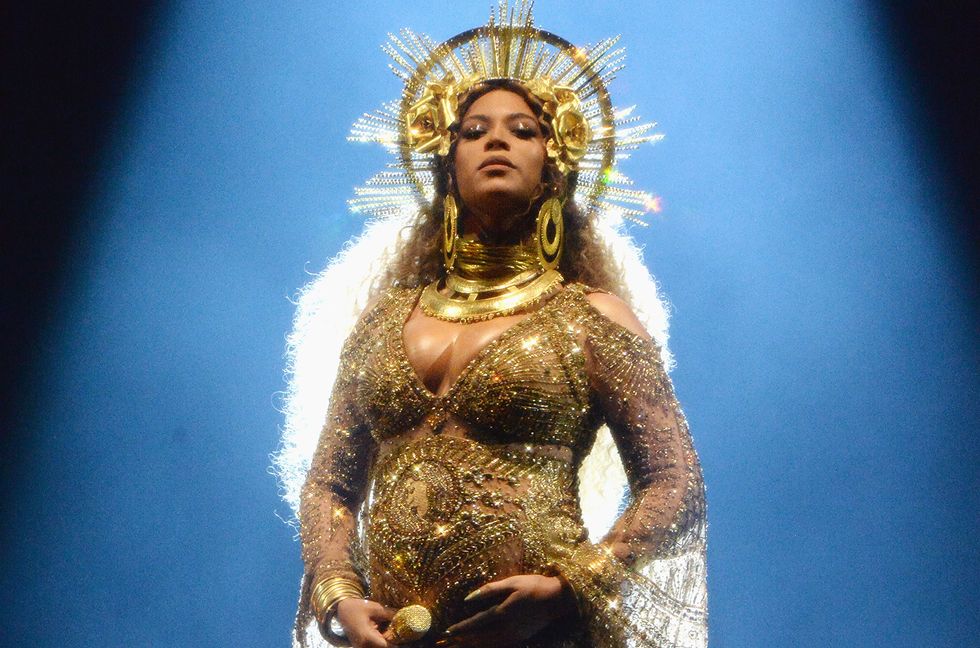 Look at her. JUST LOOK AT HER. If I hadn't included Queen Bey on this list at least somewhere, I
know
someone would've found me and hurt me. There is so much to say about the Queen herself, including how she's too magnificent for this world and we muggles don't deserve her, but most importantly, Beyoncé isn't
just
a queer icon. Beyoncé is an icon for black culture, feminism, women of color, and

for queer people. Beyoncé and her music manage to empower almost everyone who listens to it. Along with Britney Spears, Beyoncé demonstrates the important message that straight people can totally be amazing queer icons if they promote equality, power, and love.
1: Lady Gaga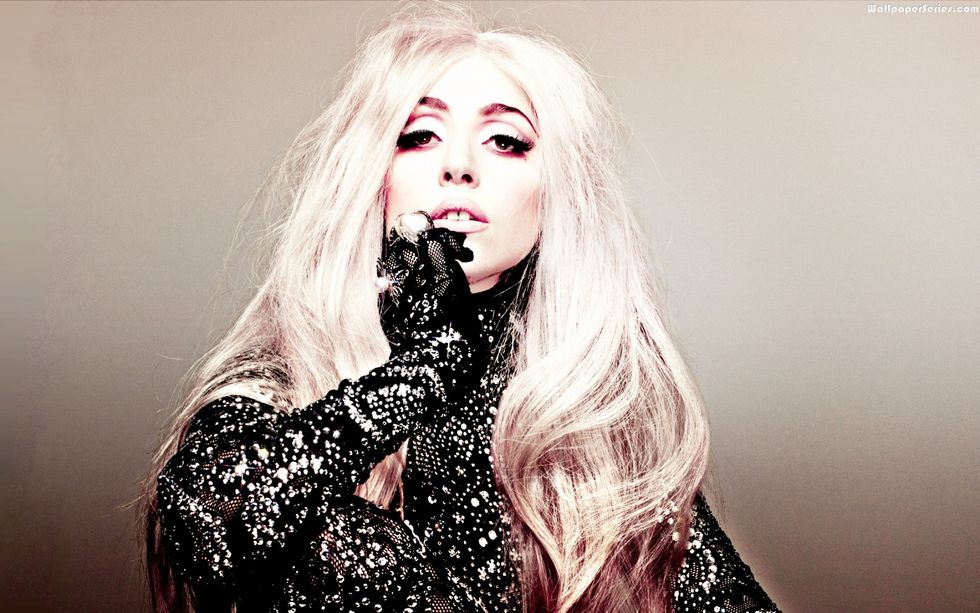 There is and probably never will be no more passionate advocate for LGBTQ+ rights than Lady Gaga herself. As I previously mentioned, music is one of the best methods to advocate and spread awareness about important issues, and no one does it better than Lady Gaga. Not only is she a queer icon, she is also very passionate for promoting mental health awareness and sexual abuse awareness. To me, the messages of love, equality, and understanding come from no better source than Lady Gaga. She serves an example of those with fame using their influence to spread awareness and messages that can actually make a difference in the world, and Lady Gaga does just that.
I hope you've enjoyed my favorite queer icons! Of course, not everyone looks up to the same icons as everyone else, and that's a good thing! It means there are a lot more queer icons than just the ten mentioned on my list. To my fellow queers, wherever you get your power, your confidence, and your fabulousness, hold those icons tight, and maybe someday you'll become a queer icon to someone else.