So in my search to write an upcoming piece regarding alt lit (alternative literature) I came across one author in particular who's based in South Africa, and runs a site called Automatic Writing. The goal–obviously to write, but to choose comments from her Facebook news feed and make meme's out of them. If there's one thing I know about this literary movement–and I use that term lightly, is that it emphasizes on how we use language on the internet amongst other things.
So where am I going with this?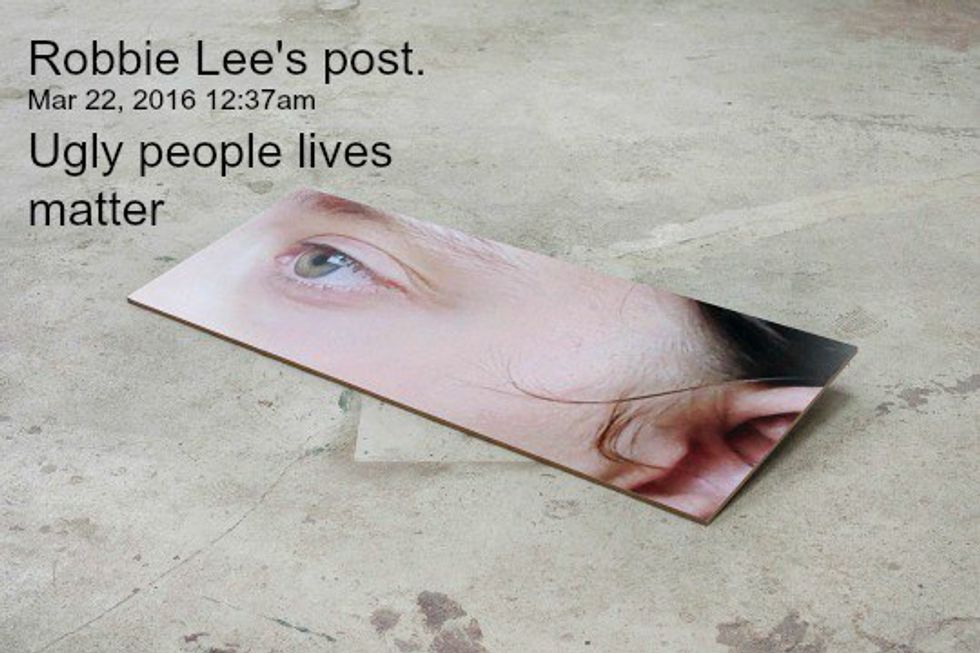 Eliza Cro Day created Automatic Writing, her real name is Caroline Celliers
The picture you see being displayed says "ugly people lives matter". Really? It mocks the BLM movement that's raising awareness to combat police brutality and the unfair justice system it has for POC, and how they're treated differently from their white counterparts. Now I know what you're probably going to say "wait, Eliza just posted what she found her [sic] Facebook" and that's very much true. However, the alt. lit community came under fire a year ago because it's prominent figures were accused of being sexist, homophobic, racist and even committing sexual assault! So I'm curious as for somebody who identifies with this genre, why would you perpetuate every negative thing the alt lit. community stands for?
Bye, Stacey!