Life has never been easy, and it never will be. There was a time when I remember that I was going through the worst of it. It was my younger years, back when I was less confident and unsure of who I was. Many will say that your adolescent years are the hardest because you're supposed to be finding yourself. It is so much harder when you have so many opposing factors against you.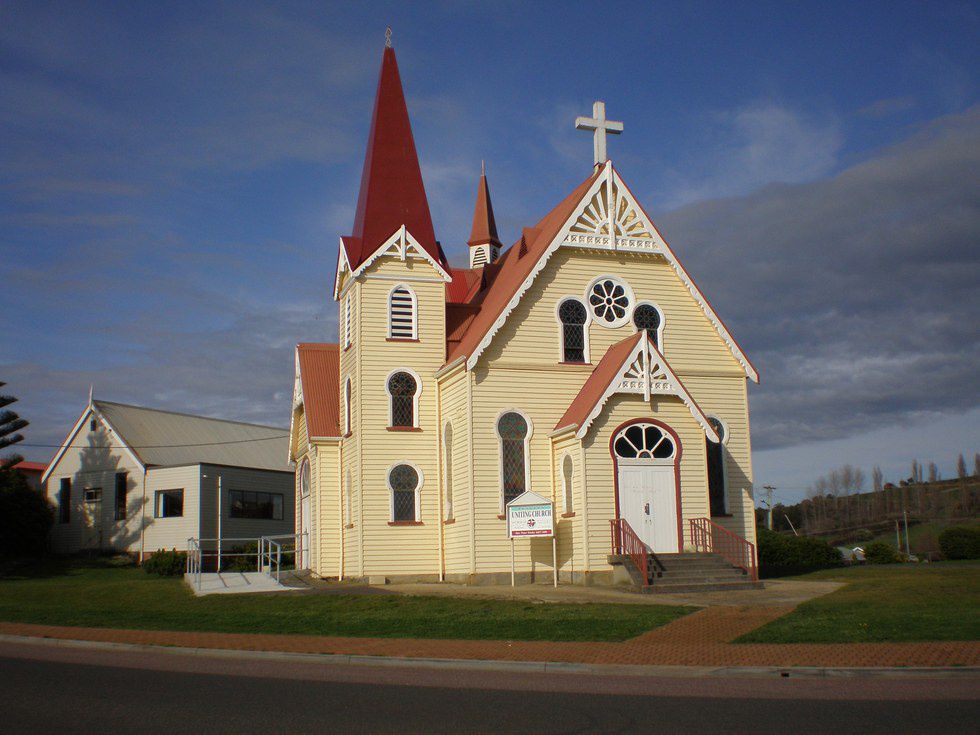 To start off, I was raised in a very religious Christian home. For as long as I can remember, my aunts, uncles, father, mother, and grandparents had strong ties to the church. I was forced to go every Sunday, which I didn't mind. I found comfort in the Lord, and He made me happy. The Bible stories that were taught, the beautiful songs and hymns, and the actual church felt like a second home– somewhere that I could find comfort in the fact that everyone was like family. My church family was huge, and everyone seemed to love my family and me. They still do, I think.
My family started noticing my more feminine qualities when I was younger. I always knew that I was different, but I thought it was a good thing– normal. Apparently not in the eyes of my family at the time. They all wanted me to act tougher, go out and play sports, and do things that a man would do. I remember countless times when they would make offensive remarks towards the gay community. I didn't realize what this meant at the time, but as I started to pay more attention I realized that they hated people who were just like me.
In order to please my family and try to hide who I was, I did things that they wanted. Instead of joining in gymnastics, I learned karate. Instead of taking art classes, I played soccer and other sports. Don't get me wrong, the karate kept me flexible, and I enjoyed playing soccer when I was younger. I think those were the only sports I really liked.
They always made me cut my hair instead of letting it grow out like I wanted it to. They claimed that long hair wasn't fitting for a young man. Basically, everything that I felt drawn to, they told me that I shouldn't do because it wasn't what they wanted me to do. So I took their words, and I obeyed.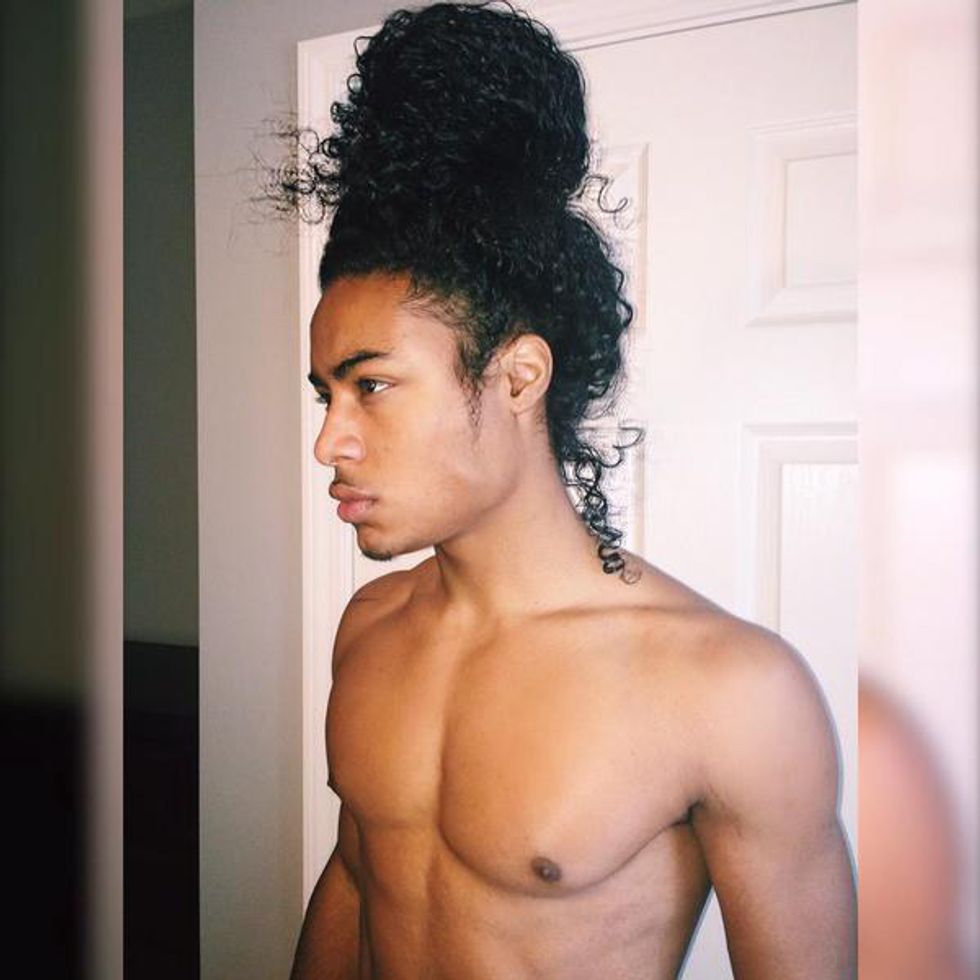 Needless to say, I had a lot of pent up anger. This wasn't just because I couldn't do what I wanted to do, but because I felt trapped. I was forced to be someone that I didn't want to be, and I was angry. All the time. Maybe three times a week I would throw a temper tantrum in the house. I would throw things around, break things, and yell at anyone close to me. After all of this was over, I would lock myself in my bedroom in order to cry. At the time, I knew that I was hurting the ones I loved the most, but I couldn't help it. As they say, "Hurt people hurt people," and I was one of the worst.
It wasn't until sixth grade that I realized that there was a word for what I was. Gay. Everyone who said it made it sound like it was the worst thing to be, and that anyone who was gay would die from AIDs and go to hell. That was enough to scare me, but no matter how hard I prayed the gay away... it never left. I prayed day and night that God would take away these feelings and make me normal. I had girlfriends for a while, but that didn't stop anything. Even with them, I couldn't get past the kissing stage. To be honest, even that was a bit gross to me. I didn't come out to my best friends until the end of eighth grade. Being the supportive group that they were, they loved me anyway. I'll never forget when I stopped my best friend Michelle in the hallway and told her the news. To my surprise, she didn't care. It was such a relief to finally be able to tell someone the truth and have them love me anyway. Michelle, if you're reading this, thanks for being one of the best friends I could ever ask for.
One Sunday morning I was feeling really down about my life and questioning on if being gay was really okay for me. I prayed and asked God to send me a sign that day and let me know what was right and wrong. When I got to church I was surprised to find that we had a substitute preacher. He didn't talk about anything other than how bad children were these days and the messed up school system. I was highly disappointed because I felt like I didn't hear a single word from God. After church, my grandparents asked if I wanted to go to my "dads" house. He wasn't really my father, but he was my mother's ex-boyfriend. I grew up with him being in our lives for a few years, and we'd been through a lot. We'd been with him through cancer and other issues, so I was pretty close to him. He promised that no matter what that I would always be his son. He brought me into his family, and I got more love from them than I could have ever expected.
Once I got to his house, he called me into his room to have a talk. He asked me if I was gay, and I sadly said yes. He asked me "so if I get a girl and strip her down and lay her in front of you... you wouldn't do anything?" I made a face as if he was asking me to eat dog poop and said no. He shrugged and continued on to talk to me. Now, I was assuming that he was going to tell me that being gay was wrong and that I needed to change, but that isn't what happened. He told me that no matter what, always be true to who I am. He could still see God's love and his angels all around me and that being gay wouldn't send me to hell. He told me, "Just make sure you keep being the good guy that you are and be good to other people. You'll be okay." That was the sign that I was looking for, and I couldn't be more relieved.
It was a few years later when I came out to my family. I was at my aunt's house in Mississippi, and my grandmother cornered me in a room. She asked me a lot of questions before my aunt walked in to intervene. I lied back then and told them that I liked boys and girls (isn't that what most gay people say when they first come out?). My grandmother was ready to cut me off from everything. She told one of my other best friends, and ex-girlfriend, that she was done with me. She couldn't believe that I would do something like this to her after she practically raised me. The sad reality of it is that most parents feel like their children turning out gay is their fault, but it's not. My friend Keevah told her that I've been this way forever, and it was killing me inside to keep this secret from my entire family. She said that I was the same boy that I had always been, except now I was sharing one more part of myself with them. Luckily, my family is a bit more understanding than most and came around to understand me.
Not long after coming out came the questions. How long had I been gay? Could I turn to being straight? Isn't being gay just a choice? I'll never have grandchildren, will I? They didn't realize it then, and I'm not sure they know it now, but those questions hurt. I almost felt like an animal trapped in a science lab, everyone staring at me and asking questions. It was fine, though. I had finally come out, and I was happier. As time went on, the temper tantrums went away, and I could control my anger. They still had a harder time understanding, but they were trying. Many people can't say the same. So many LGBTQ teens are kicked out of their homes and abandoned by their families all because their family members wouldn't take the time out to understand their child and what was going on with them. What's worse is that so many people commit suicide to end the pain of this abandonment. There are also so many people who still use God as an excuse to hate on LGBTQ people or their simple ignorance of not trying to understand them. Don't be like them. If there is anyone who is struggling with coming to terms with their sexuality or life struggles make sure to reach out to a friend or family member, my inbox is always open, and for those who are at the lowest point of depression feel free to use the Suicide Hotlines in the area closest to you.
I am honestly so grateful that my family and friends love and accept me for who I am. If only more people around the world were more loving, accepting, and understanding. I lived my life in hatred and fear because I thought the people closest to me wouldn't accept me for who I was. Now, looking back over my life, I can say that I'm the happiest that I've ever been. I'm about to graduate from college, I let nothing hold me back, I live my life now with no regrets, and I surround myself with people I love. So, overall... I am so thankful.