NOTE: Please note that I am giving two winners for tougher categories. Also, I am skipping certain categories.
Best Picture: Phantom Thread or Get Out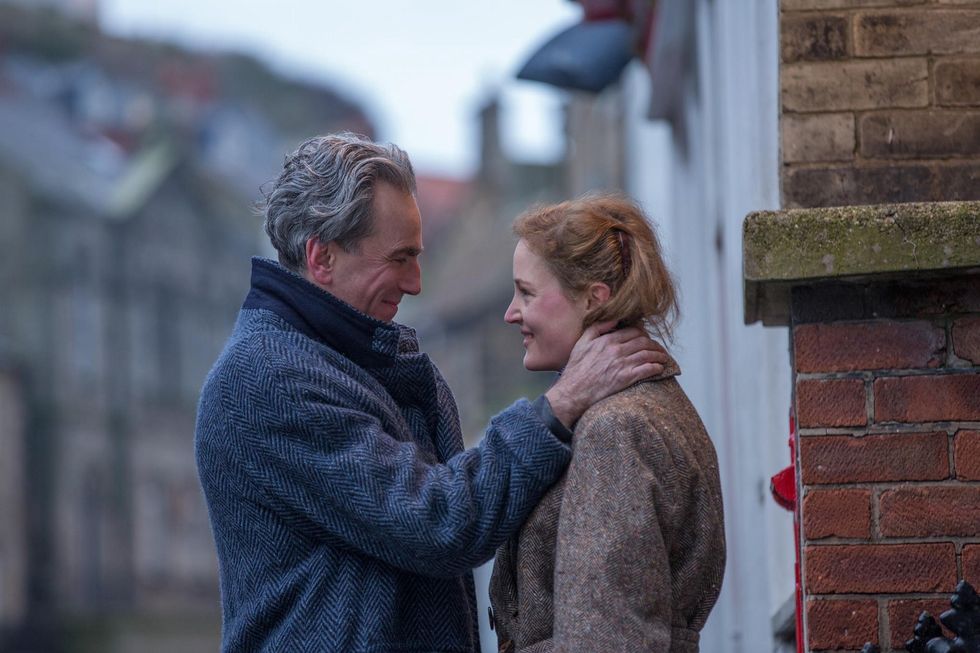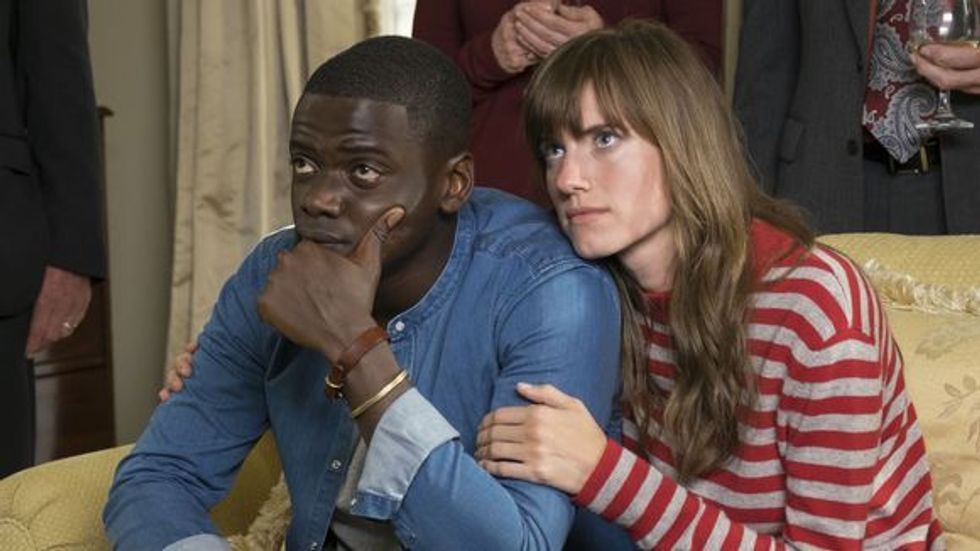 Best picture is selected by a preferential ballot. I love Phantom Thread and Get Out for different reasons, but if I were an academy member, I would list Phantom Thread as my number one and Get Out as my number two. There is debate as to whether or not this voting system should be dropped. I was ecstatic that Phantom Thread got 6 Oscar nominations (Best Picture, Best Director-Paul Thomas Anderson, Best Actor-Daniel Day-Lewis, Best Supporting Actress-Lesley Manville, Best Costume Design, Best Original Score-Jonny Greenwood). I thought it was just going to get nominated for Best Costume Design and Best Actor-Daniel Day-Lewis). Sadly, I know the likelihood of Phantom Thread winning is very low compared to Get Out and Three Billboards Outside Ebbing, Missouri being that the Oscars love awarding political topics (i.e., race and gender). Nevertheless, I would be extremely happy if Get Out wins.
I have not seen Darkest Hour nor The Post, so I cannot rank all 9. However, I can rank the 7 ones I have seen:
1. Phantom Thread
2. Get Out
3. The Shape of Water
4. Three Billboards
5. Dunkirk
6. Lady Bird
7. Call Me By Your Name
Best Director-Paul Thomas Anderson for Phantom Thread or Jordan Peele for Get Out.
Many people are predicting Guillermo Del Toro to win for The Shape of Water. In no way would I underestimate the possibility of him winning. Undoubtedly, he did a fantastic job at his direction. However, the surprising addition of Paul Thomas Anderson and Jordan Peele makes it more difficult to chose. Paul Thomas Anderson is well-deservedly overdue for an Oscar and Jordan Peele, as my brother says, is the master of genre. Get Out is not only exceptional for its social commentary but also for its visual narrative. Peele mixes the visual styles seen in Twilight Zone episodes and the films of Stanley Kubrick.
Best Actor-Daniel Day-Lewis for Phantom Thread or Daniel Kaluuya for Get Out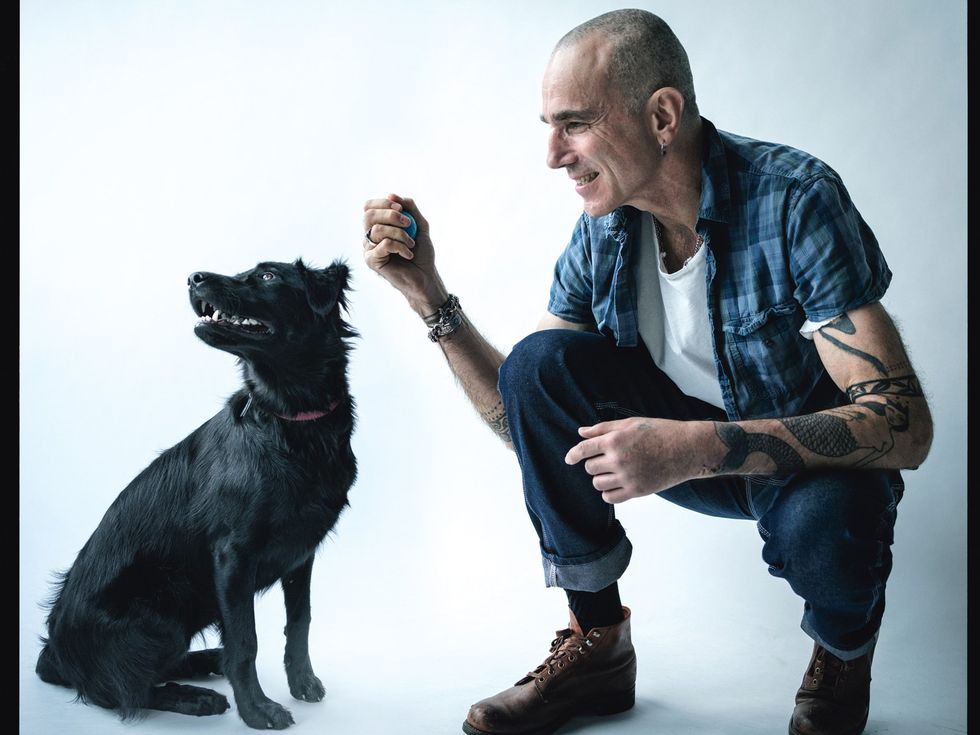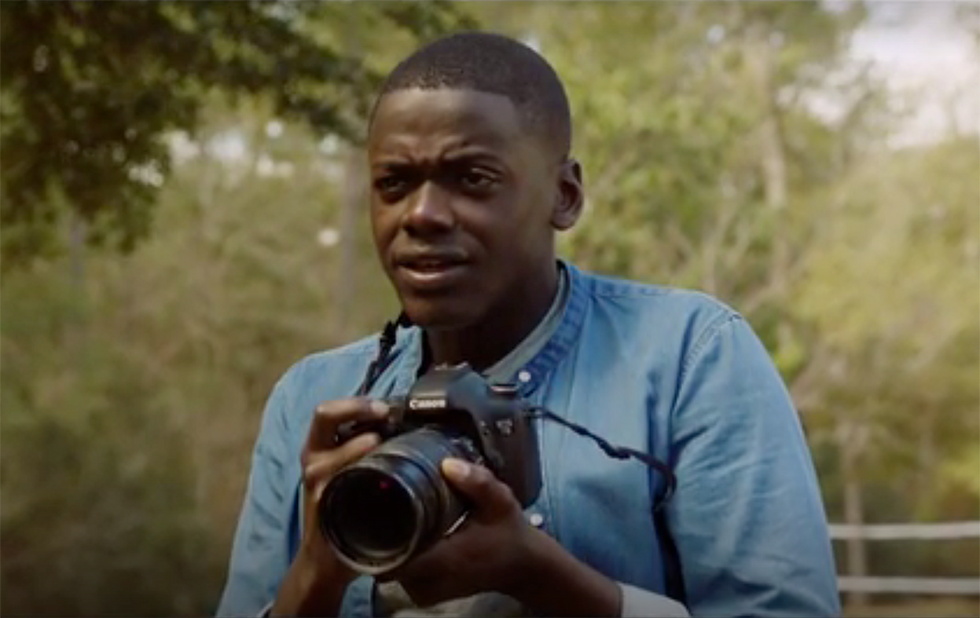 I don't care if Daniel Day-Lewis has won three times already. He deserves to be a record-breaker. I know Gary Oldman has won a lot of awards for his role in Darkest Hour, but not many people seem to like the film. They like Oldman's performance but not the film as a whole. Interestingly, My Aunt says that she prefers John Lithgow's performance as Churchill in The Crown than Gary Oldman's. A lot of people want Timothee Chalamet to win for Call Me By Your Name. They seem to like the idea of a young actor winning. If I were to pick a "younger winner," I would go for Daniel Kaluuya from Get Out. He is 28 going on 29. Kaluuya's performance is bravely brilliant. Throughout the film, Kaluuya maintains a calm demeanor while also demonstrating his character's vulnerability. He does not over-act nor does he exaggeratedly portray stereotypes about African-Americans.
Best Actress-Sally Hawkins for The Shape of Water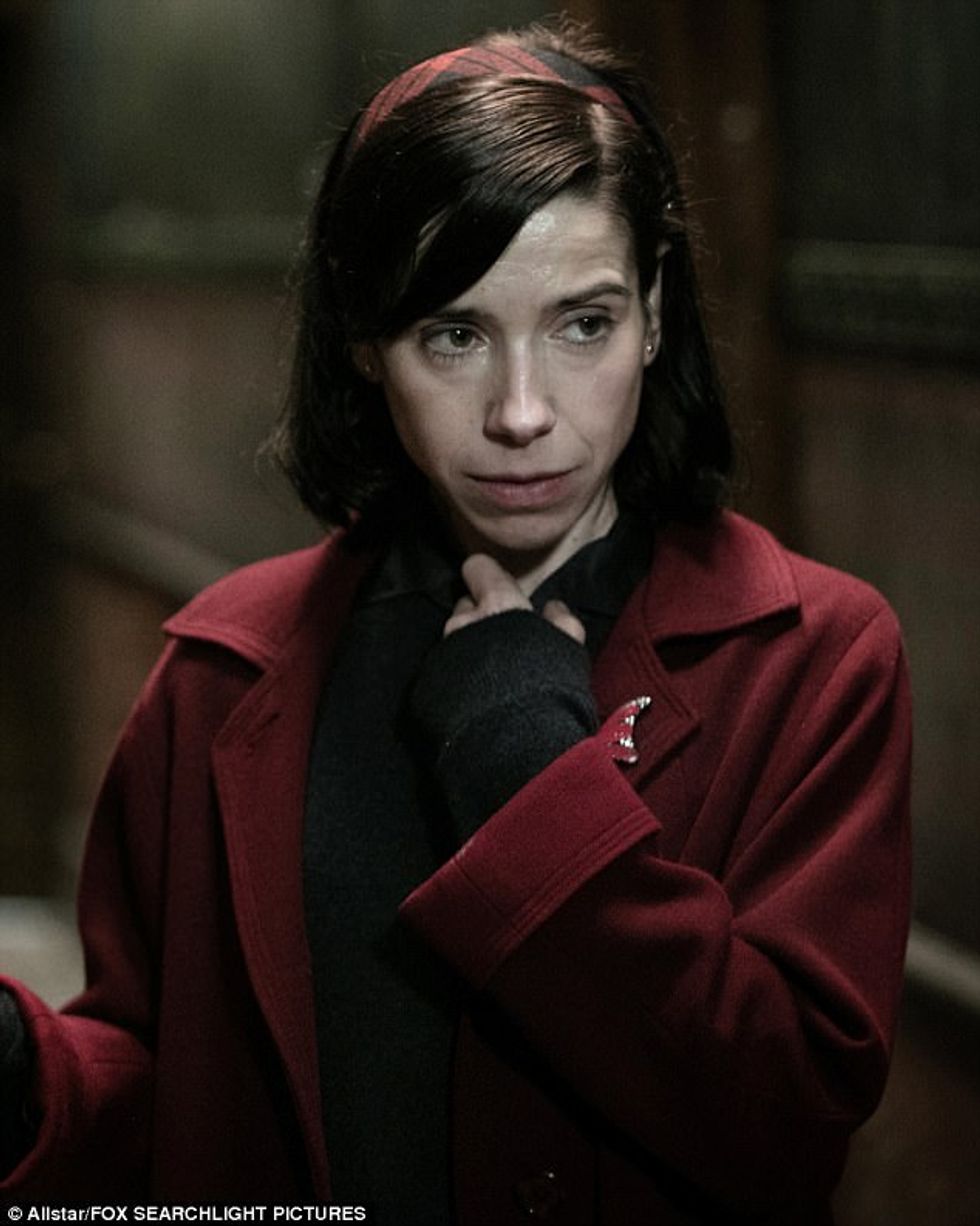 I know Frances McDormand is most likely to win because of the #MeToo movement. I would not throw a fit if she wins. In fact, I love Three Billboards and I love her performance in it. However, Frances McDormand already won an Oscar for her performance in Fargo. More importantly, Sally Hawkins' performance as the mute Elisa in The Shape of Water is much more challenging considering how it was all done with American Sign Language and facial expressions. It is time for more movies to depict the use of ASL.
Best Supporting Actor-Sam Rockwell for Three Billboards Outside Ebbing, Missouri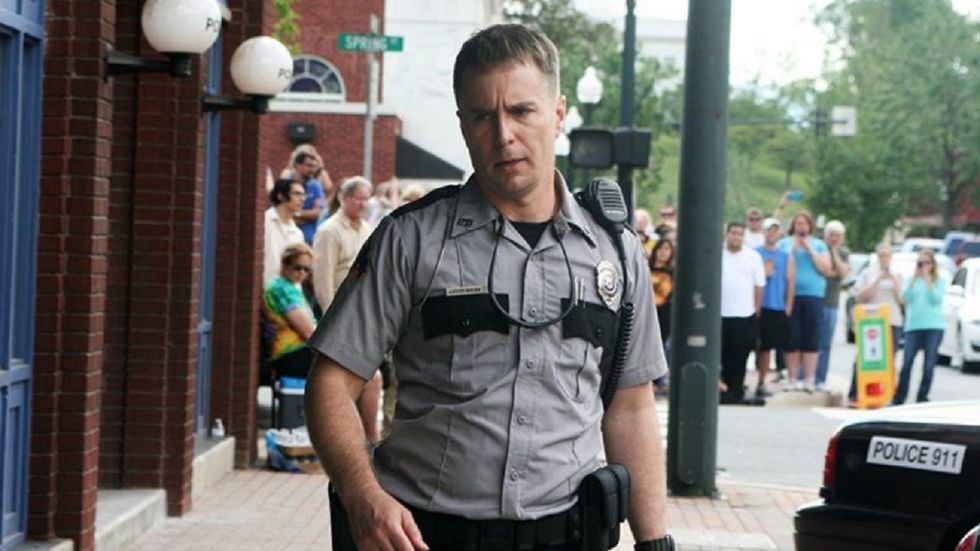 Rockwell being nominated against co-star Woody Harrelson makes Best Supporting Actor more competitive of a category. It is possible they could cancel each other out. A lot of film reviewers on YouTube want Willem Dafoe to win. I disagree. I mean, his performance in The Florida Project was fine and he is a fantastic actor, but I just don't care for that film. Willem Dafoe's best performance is as Jesus The Last Temptation of Christ. If I were to give the Best Supporting Actor award to someone other than Rockwell or Harrelson, I would give it to Richard Jenkins for The Shape of Water.
Best Supporting Actress-Allison Janney for I, Tonya or Lesley Manville for Phantom Thread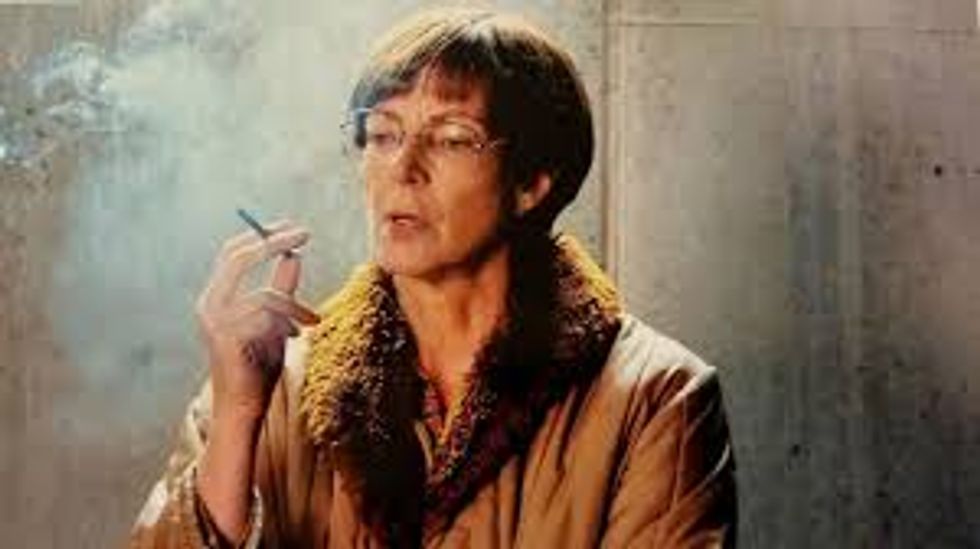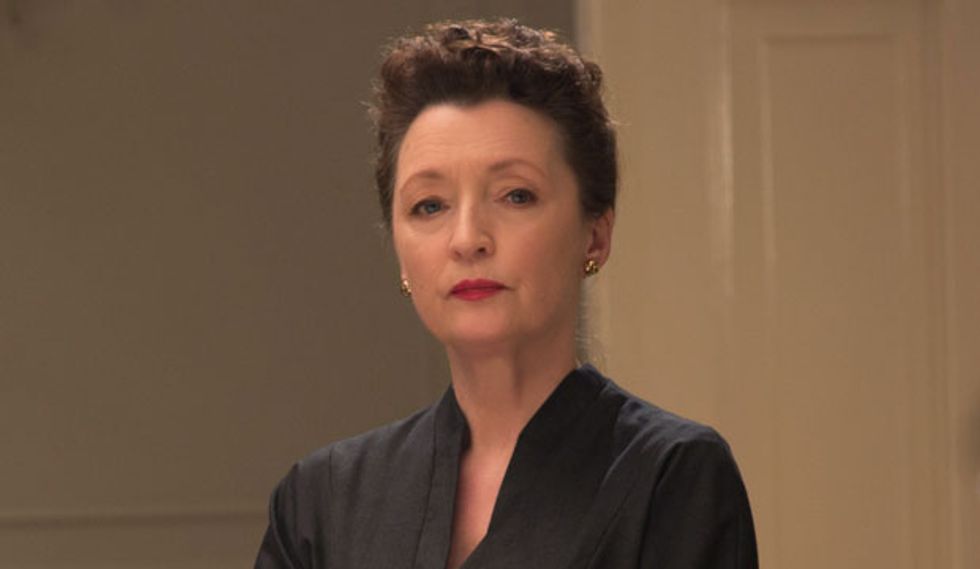 Many people see this category as a two-way race between Allison Janney for I, Tonya and Laurie Metcalf for Lady Bird. For me, it is a two-way tie between Janney and Manville. Allison Janney does a fantastic job playing the monster of a mother of Tonya Harding. Lesley Manville's performance as the sister in Phantom Thread is fantastic as well. However, her performance did not stick out as much to me as Vicky Krieps as Alma. I would have replaced Saoirse Ronan or Meryl Streep for her. Nevertheless, I would be very happy to see Lesley Manville winning.
Best Original Screenplay-Three Billboards Outside Ebbing, Missouri or Get Out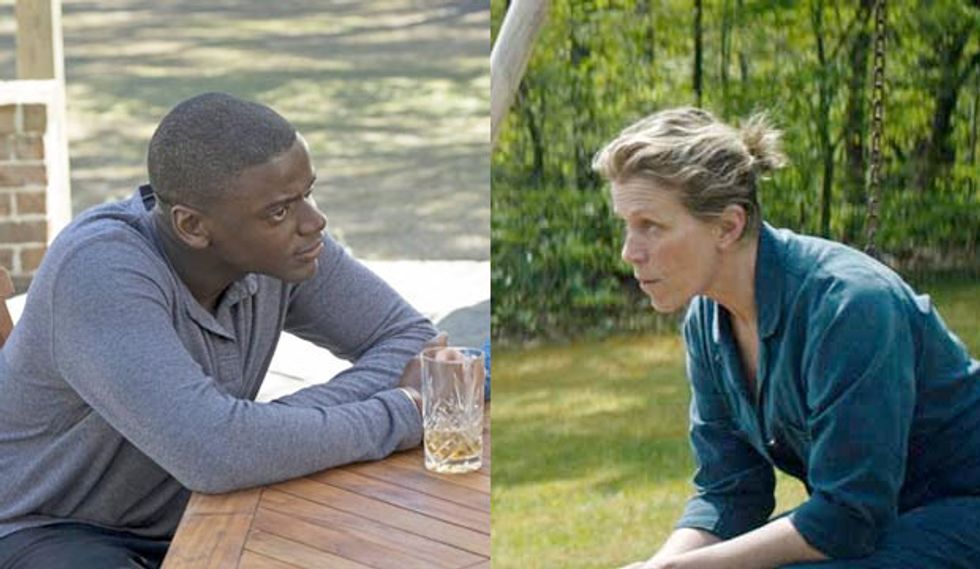 I would be happy with either of them winning. Both films are geniously crafted. It would be great to see Martin McDonagh win because it would be the Academy showing recognition to playwrights as well as screenwriters. A lot of people do not like the ending of Three Billboards. I understand why. Without giving away any spoilers, what I think is so clever about Three Billboards is that goes from making you hope for one ending to having you rethink if you were really rooting for that ending or not. At least that was my experience. It would also be great to see Get Out win because of its unapologetically clever social commentary.
Best Adapted Screenplay-Logan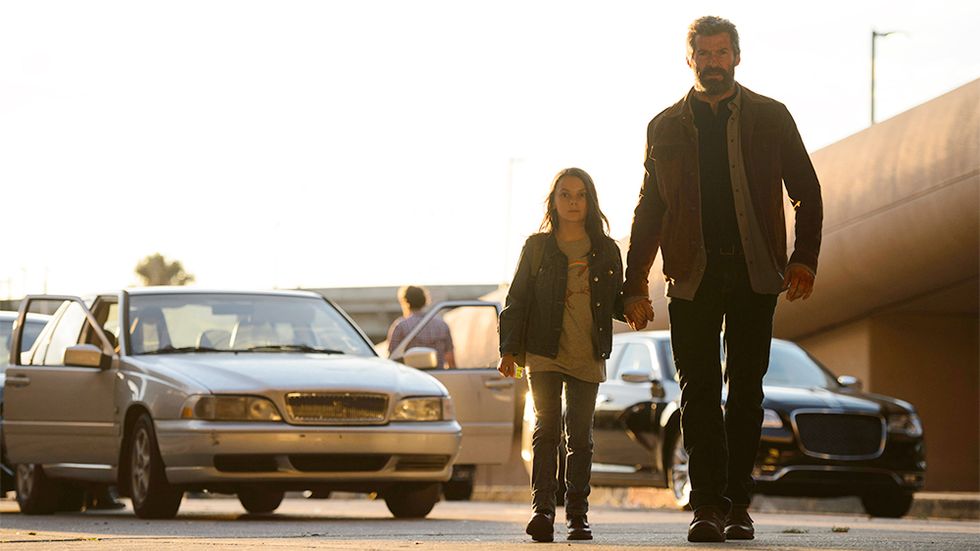 Best Adapted Screenplay I think is the weakest category this year. Logan is not even the most "artistic film," but it is the best of the films nominated for best adapted screenplay
Best Animated Film-Loving Vincent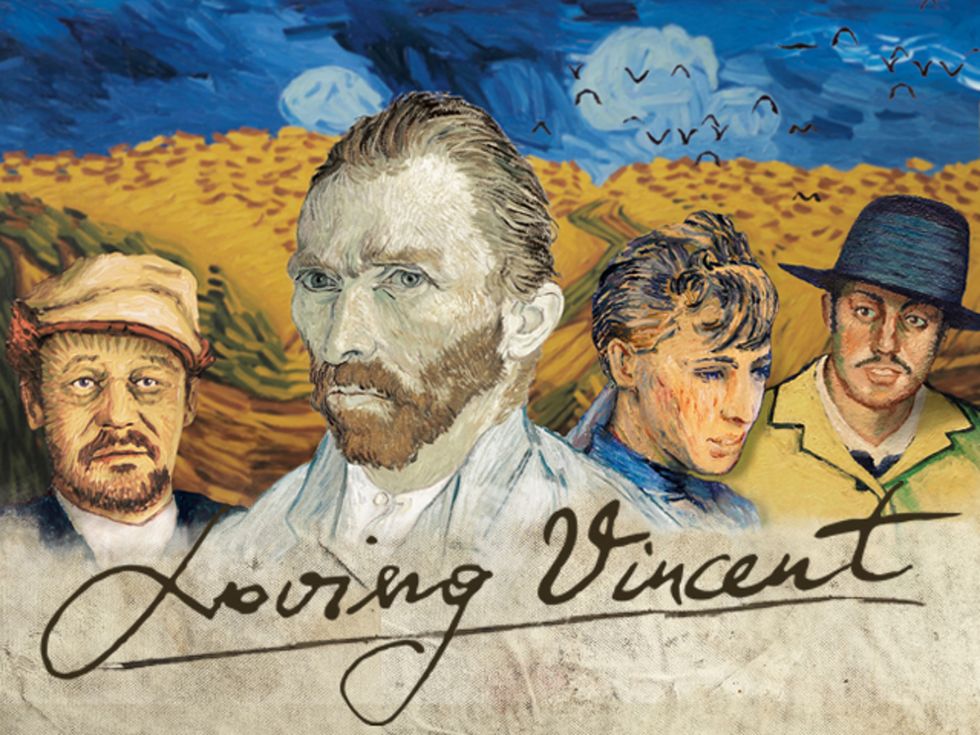 I know it will most likely go to Coco, but I would love to see Loving Vincent win. I love Pixar and I have been a Pixar fanatic since childhood, but please I am tired of seeing them win every year. I would like to see recognition go to more foreign and indie animated films (i.e., The Red Turtle, My Life as a Zucchini). Loving Vincent was not even my favorite animated film of the movie season. My favorite was The Girl Without Hands, a French animated film done entirely in watercolor paint. Nevertheless, Loving Vincent is a very special film for both its animation and story. In some ways, this animation technique makes the film more visually realistic than the recent Pixar films. Furthermore, I love how the story is sort of a Rashomon-esque murder mystery told from different perspective highlighting how nobody really knows why Vincent van Gogh killed himself or if he really did. More importantly, it literally paints an empathy-provoking portrait of Vincent van Gogh.
Best Animated Short-Negative Spaces or Garden Party.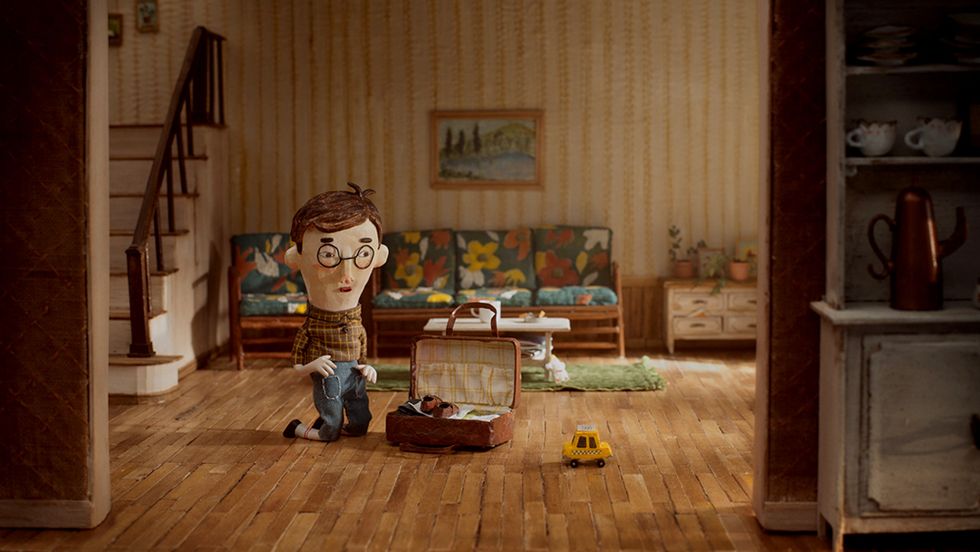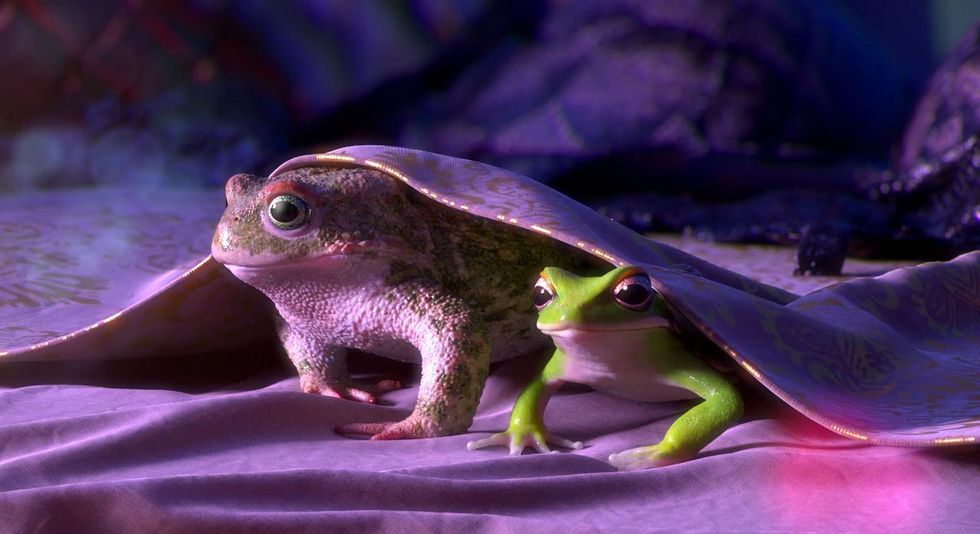 Funny story about this category: Last Sunday My Dad and I did not have anything to do being that it was raining, so we went to see the Oscar Nominated Animated Shorts at Malverne. I did not regret seeing them. I was impressed by a lot of them. The ones that stood out to me the most were Negative Spaces, Revolting Rhymes, and Garden Party. After they showed the five animated shorts nominated, they showed three that were not nominated but ALMOST made the cut. Of these three, the one I really liked was an Australian stop-motion short called Lost Property. I would have replaced Kobe Bryant's Dear Basketball with Lost Property.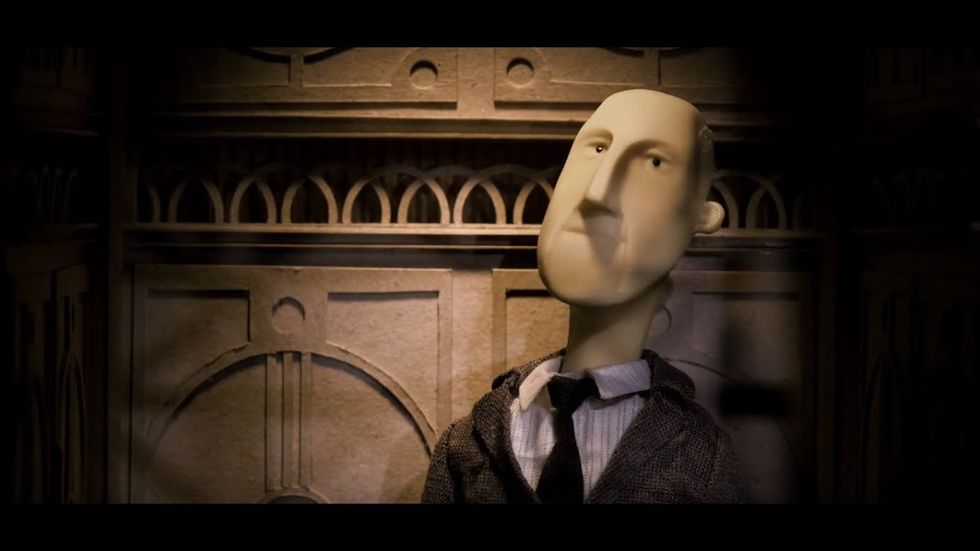 Best Original Song-"Remember Me" from Coco
Me wanting Loving Vincent or The Breadwinner to win Best Animated Film is not to say that I did not like Coco. In fact, I love Coco. Because I don't want to discredit it, I would give it best original song "Remember Me." After all, the hallmark of the film is the music.
Best Cinematography-Roger Deakins for Blade Runner 2049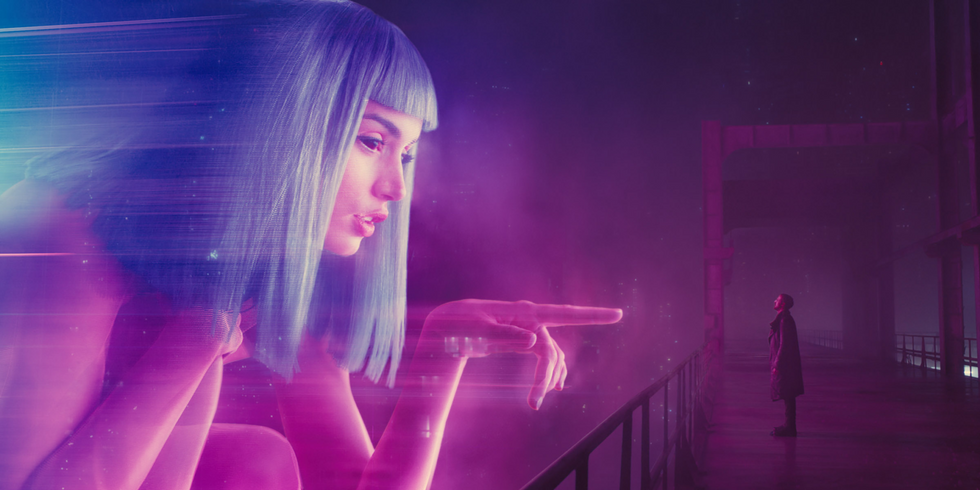 No questions!
Best Production Design-Paul Austerberry for The Shape of Water or Dennis Gassner for Blade Runner 2049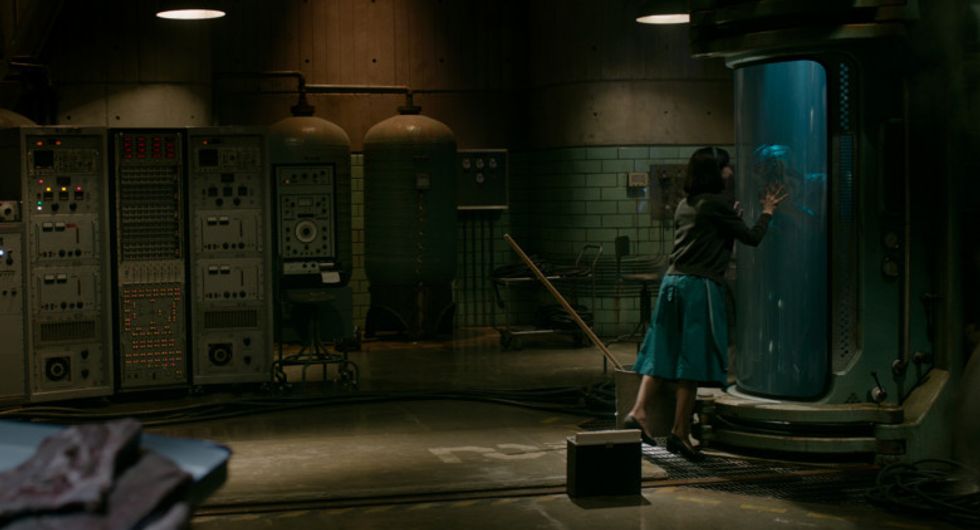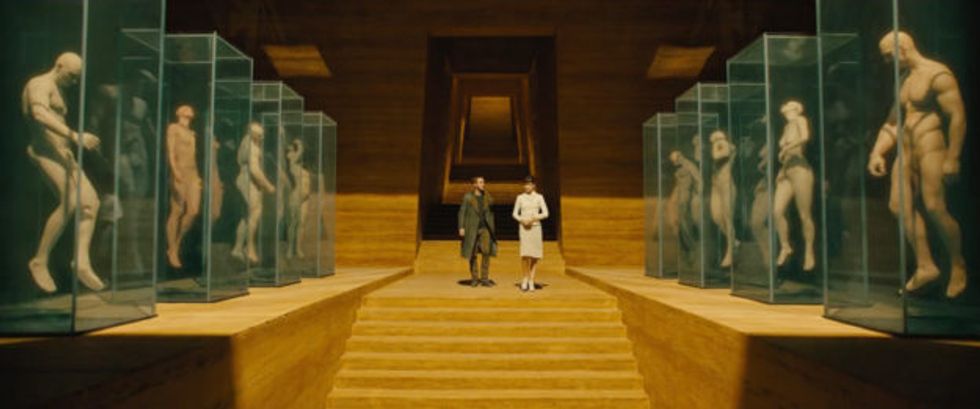 Best Original Score-Jonny Greenwood for Phantom Thread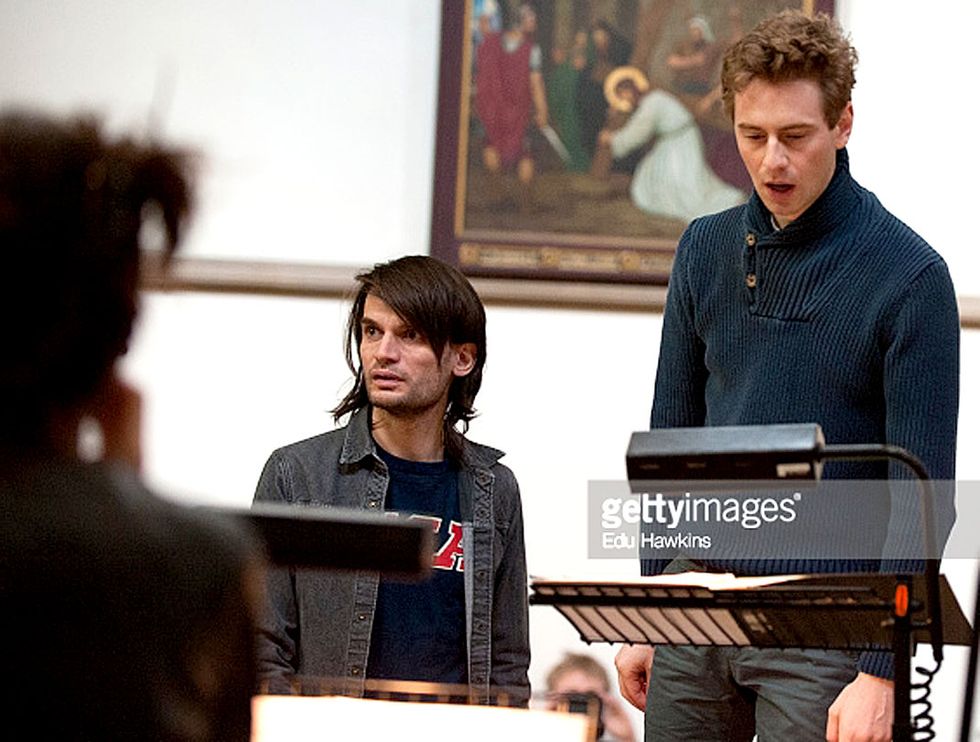 Jonny Greenwood is well overdue for an award for best original score. He was denied a nomination for There Will Be Blood which is one of the best scored movies of the century. What is so astounding about the score in Phantom Thread is that mixes romantic tones heard in classic romance films and thrilling tones heard by composers like Bernard Herrmann in Hitchcock's films. Alexandre Desplat won the Golden Globe for his score in The Shape of Water. If The Shape of Water wins Best Original Score, I won't throw a fit because the score for that film was beautiful as well. However, I would be more ecstatic if Phantom Thread wins score.
Best Foreign Language Film-On Body and Soul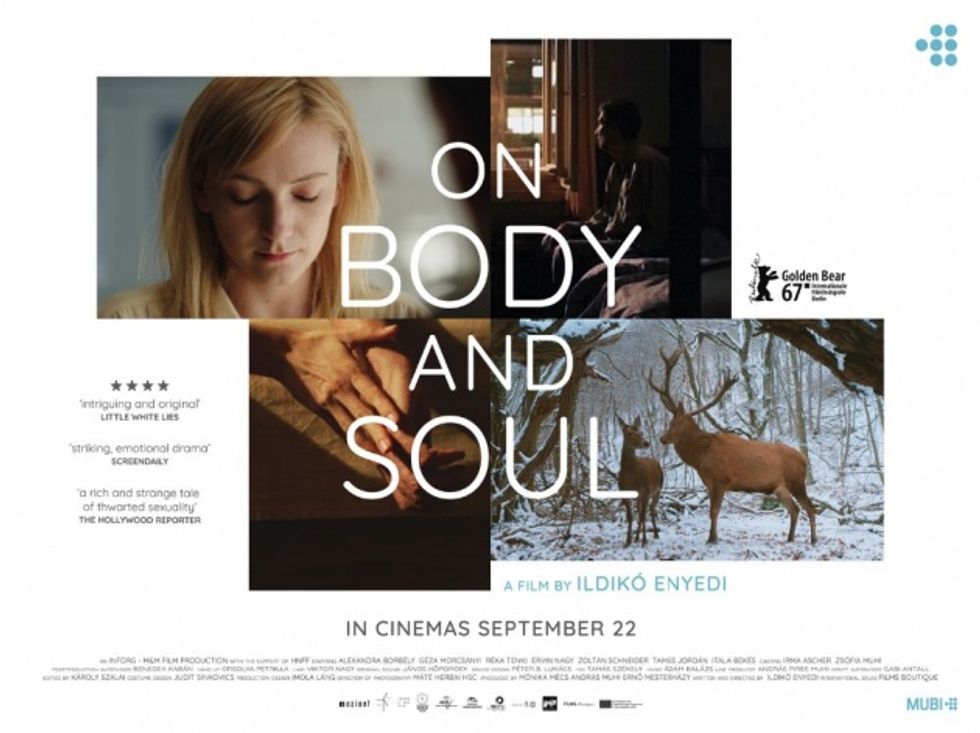 This was one of my favorite films of the year. Like The Shape of Water, it is a love story between introverted characters. Both films feature an introverted female character with a disability. Similar to how Elisa in The Shape of Water is mute, Maria in On Body and Soul is autistic. Actress Alexandra Borbely's believable performance of an individual on the spectrum is a major part of what makes this film a unique gem. She does not over-exaggerate Maria's autistic behaviors, nor is her character written with stereotypes. What makes On Body and Soul such a unique love story is the metaphysical dream-like quality to it. Without giving away any spoilers, the ending is so clever that it makes you think about your own dreams. Finally, Ildiko Enyedi's direction is wonderful. Moreover, if the Oscars really want to nominate more female directors, Ildiko Enyedi is worthy of mention.
Best Editing-Baby Driver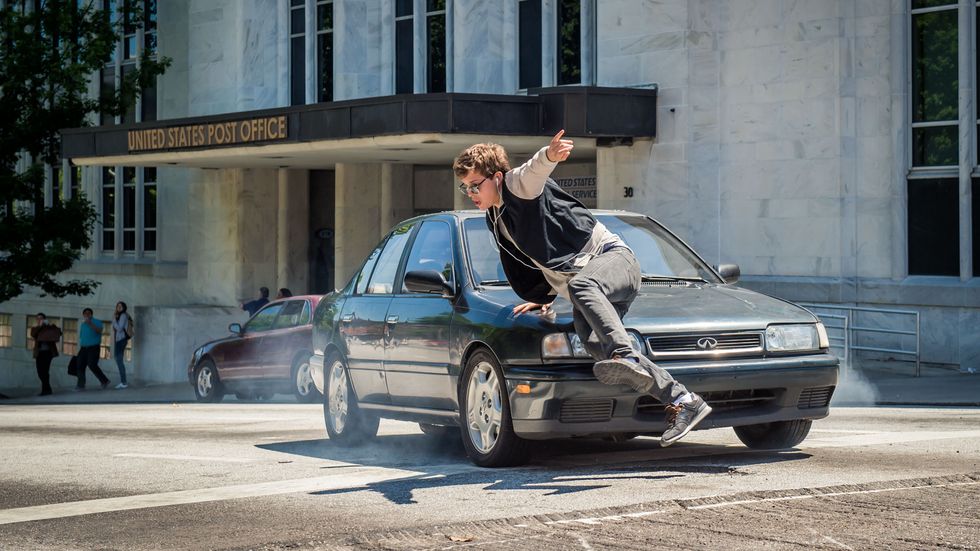 Baby Driver has some of the best sound editing, mixing, and just editing period I have seen in a movie in a really long time.
The So-Called "Minor" Categories (Yes I am Including them)
Best Sound Editing and Mixing (I am grouping these two categories together): Baby Driver or Blade Runner 2049
Best Costume Design-Mark Bridges for Phantom Thread
Best Make-Up-Wonder