I am a self-proclaimed Instagram-aholic. I am completely and totally obsessed with aesthetic, edits (shoutout to VSCO cam), and the app of Instagram in general. I find myself scrolling through pictures and analyzing feeds all the time - I could literally do it for hours. Being the Online Media Director of my sorority chapters Instagram, I have an eye for what looks great on Insta, and what I might want to repost on the Theta page.
After spending some time scrolling through Theta's newsfeed, I carefully chose five Kappa Alpha Theta Instagram pages that I think are the best of the best right now! (And although I don't go to school in California, the majority of these accounts are California schools. Being from there, I am just a tad biased.)
5. UCLA Theta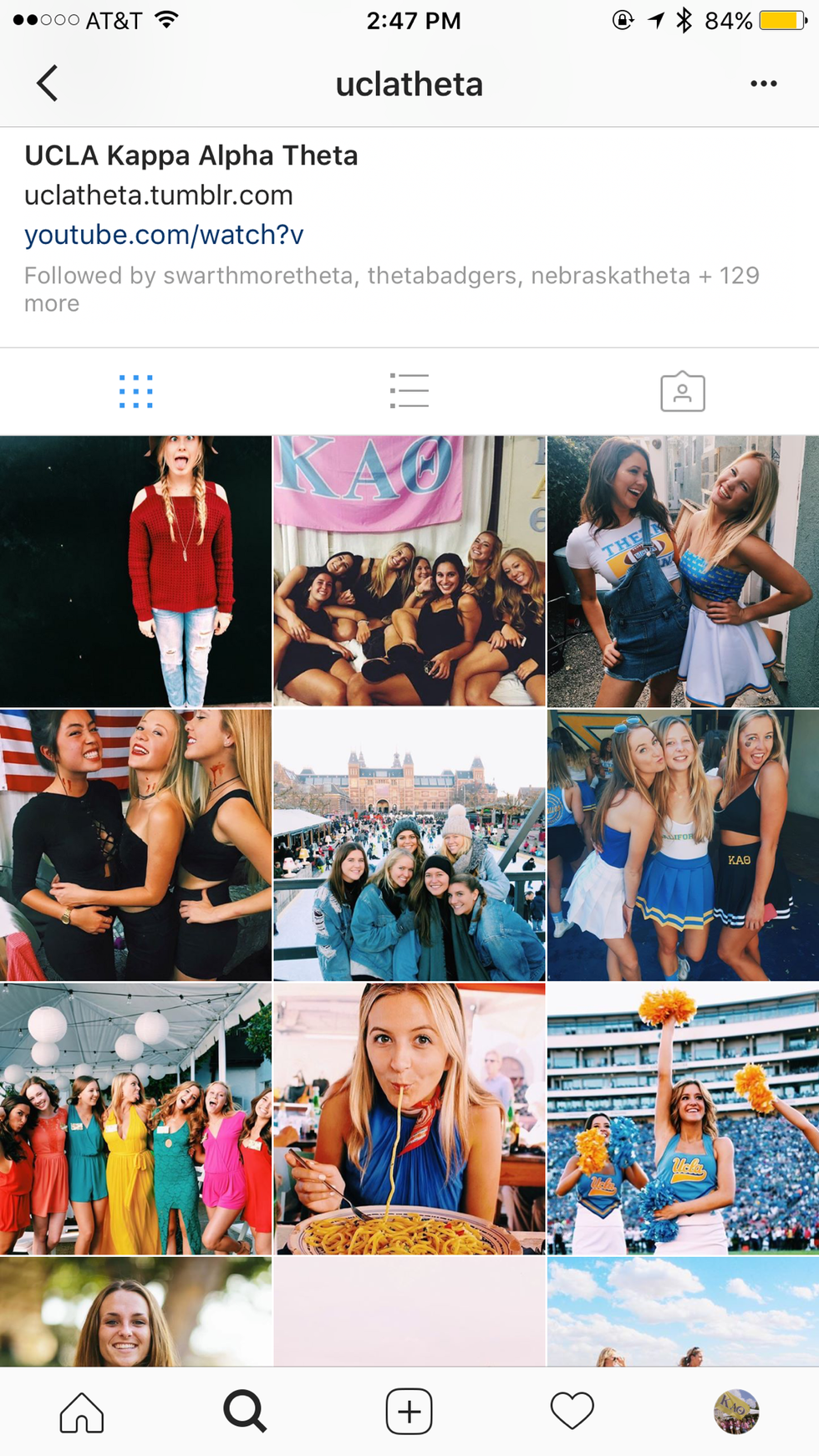 I love the UCLA Theta page for its bright and colorful aesthetic, keeping things interesting while showcasing events, involvement, and fun pics from on the go. For UCLA, I would score them a solid 9/10.
4. Belmont University Theta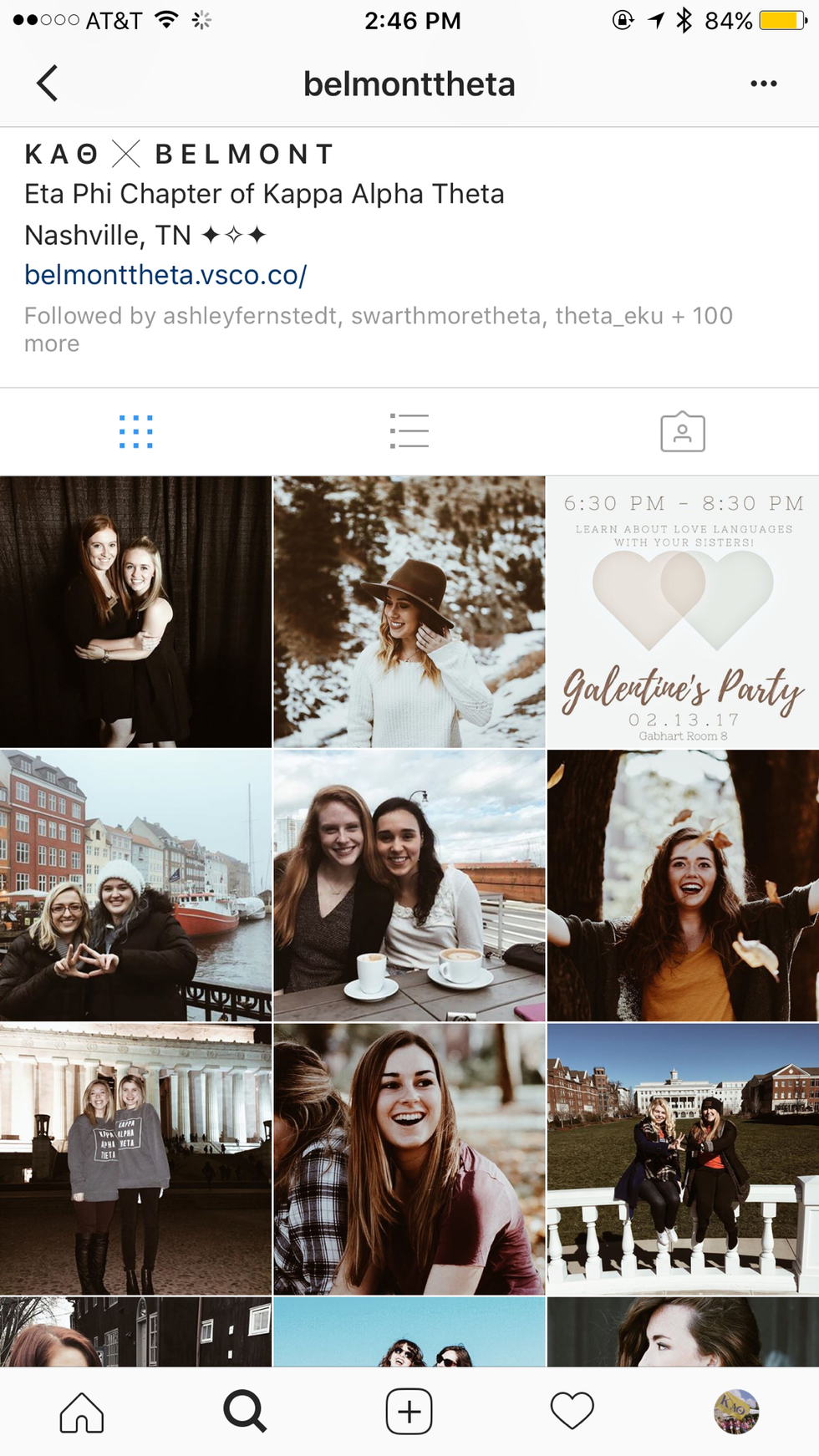 I can describe Belmont's Theta page in one word - cool. They have a brownish/dark color scheme and aesthetic going on, which I am all for. Keeping that theme shows some serious dedication their page. Belmont scores a solid 9/10 as well.
3. Chapman Theta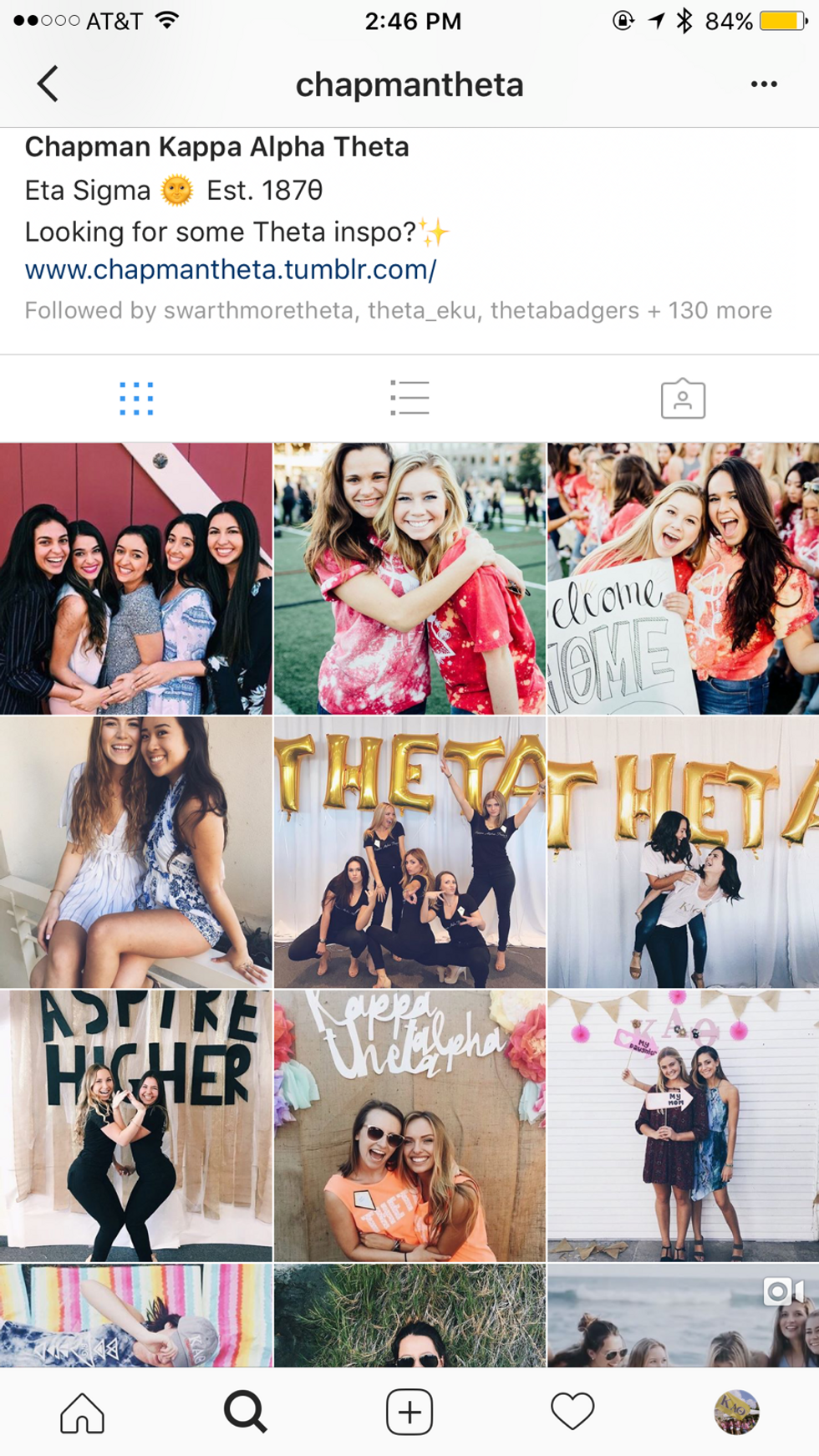 I love Chapman Theta for always making sure they are showing off so many of their members in the pics they post! I love the cool and flowing aesthetic with some pops of color! Definitely a 9/10.
2. Pepperdine Theta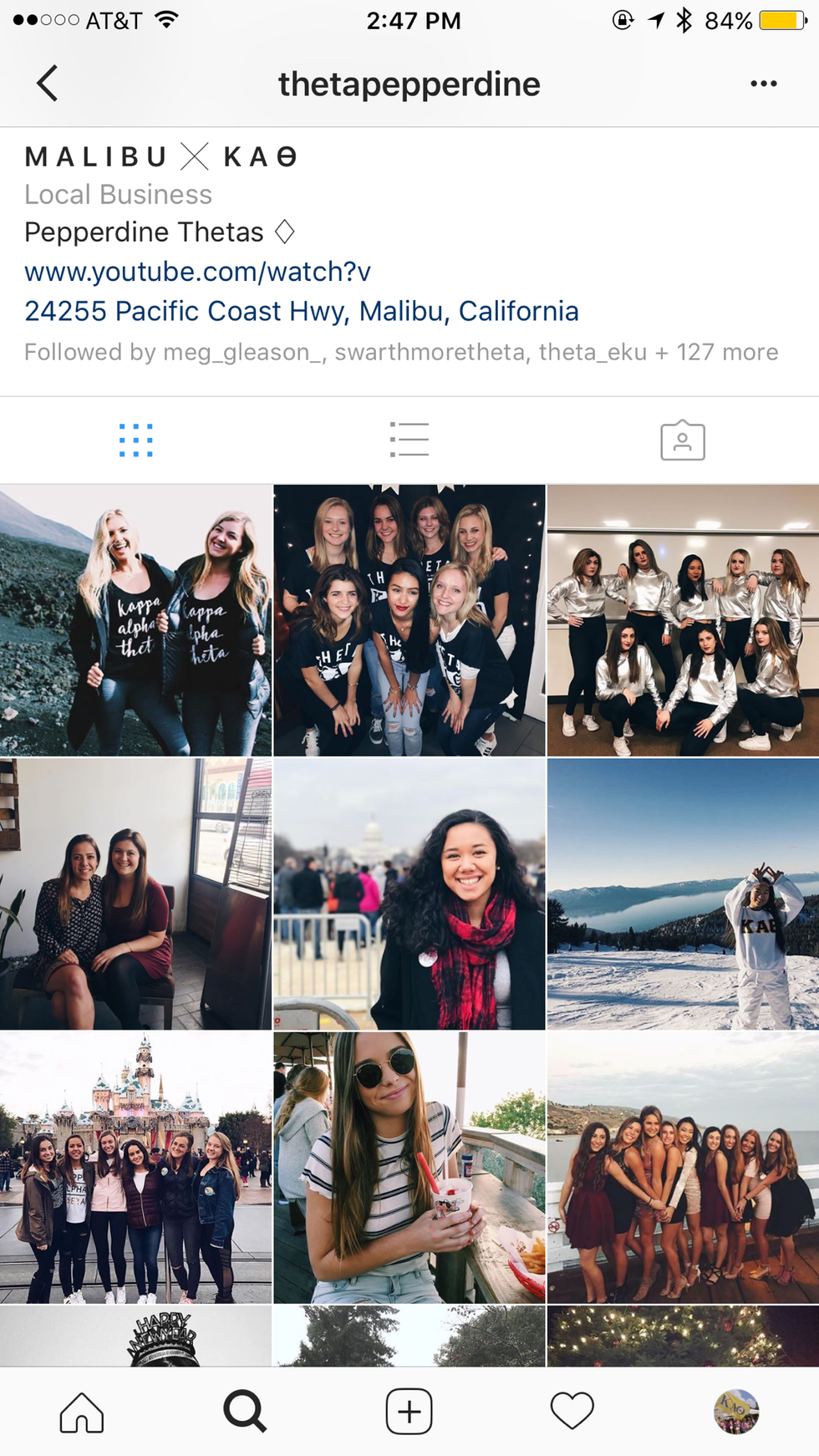 Pepperdine Theta keeps it trendy with a sort of black and white themed aesthetic while throwing in large group photos to show off all their members. I just loved the aesthetic and thought put into this page, which is why I score them a 10/10.
1. SMU Theta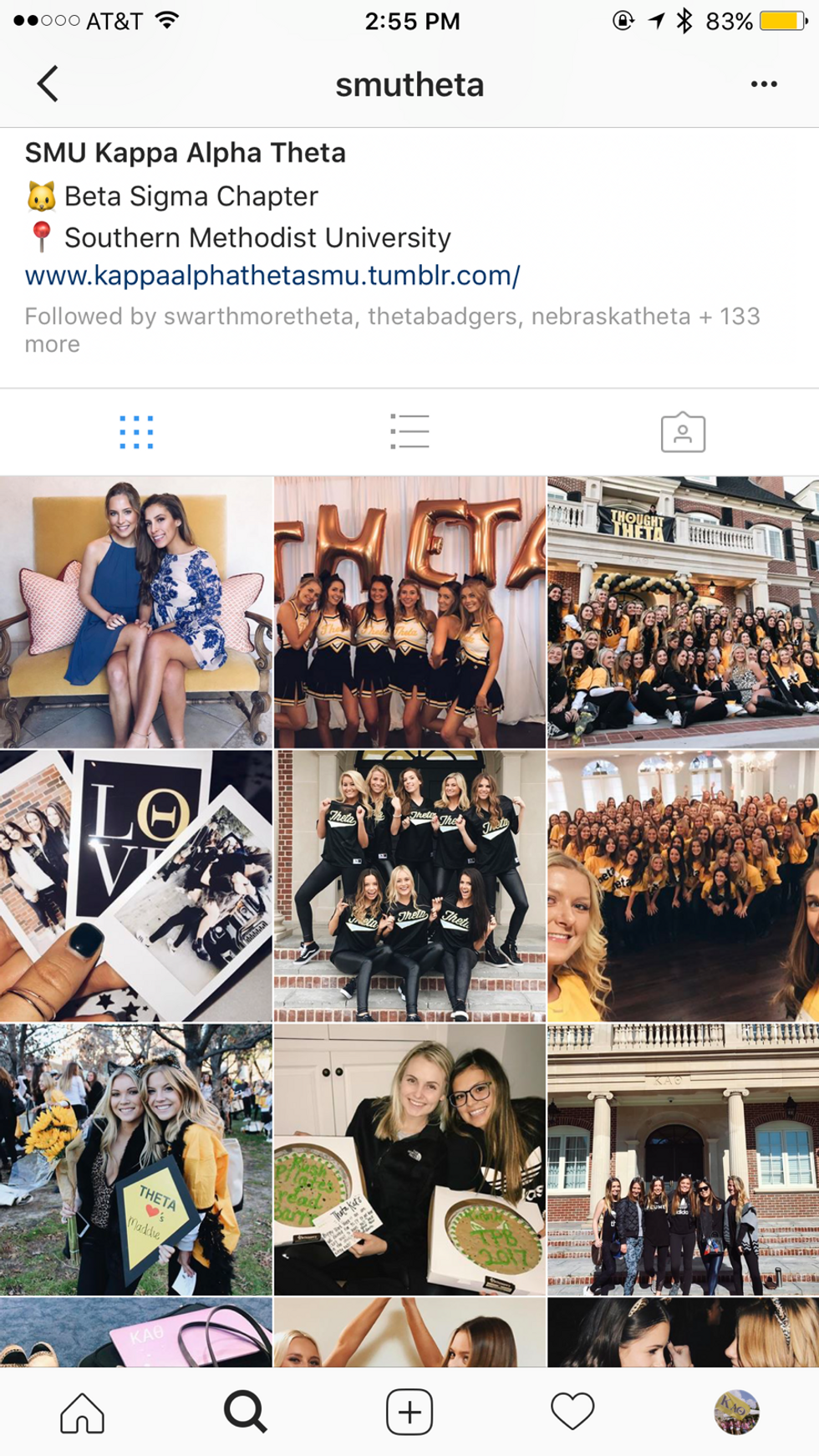 And last but certainly not least, I have to hand it to SMU Theta for taking the number one spot in my aesthetic heart. I absolutely love that SMU keeps it classic and stays true to the black and gold that Theta is so proud to rep. This page just makes me feel some serious pride for Theta and if I could, I'd give them an 11/10. Fabulous job ladies!!
Those were just some of my favorite Theta Instagram pages at the moment, but there seriously are too many to even count all the best ones and don't worry, I'll be on the hunt for some more!!! Until next time!