Throughout one's life, many good and bad memories are made. I like to live for the good memories and capture them through a photo because it lasts longer. So, let's take a look at a couple photos that you will find in my camera roll.
---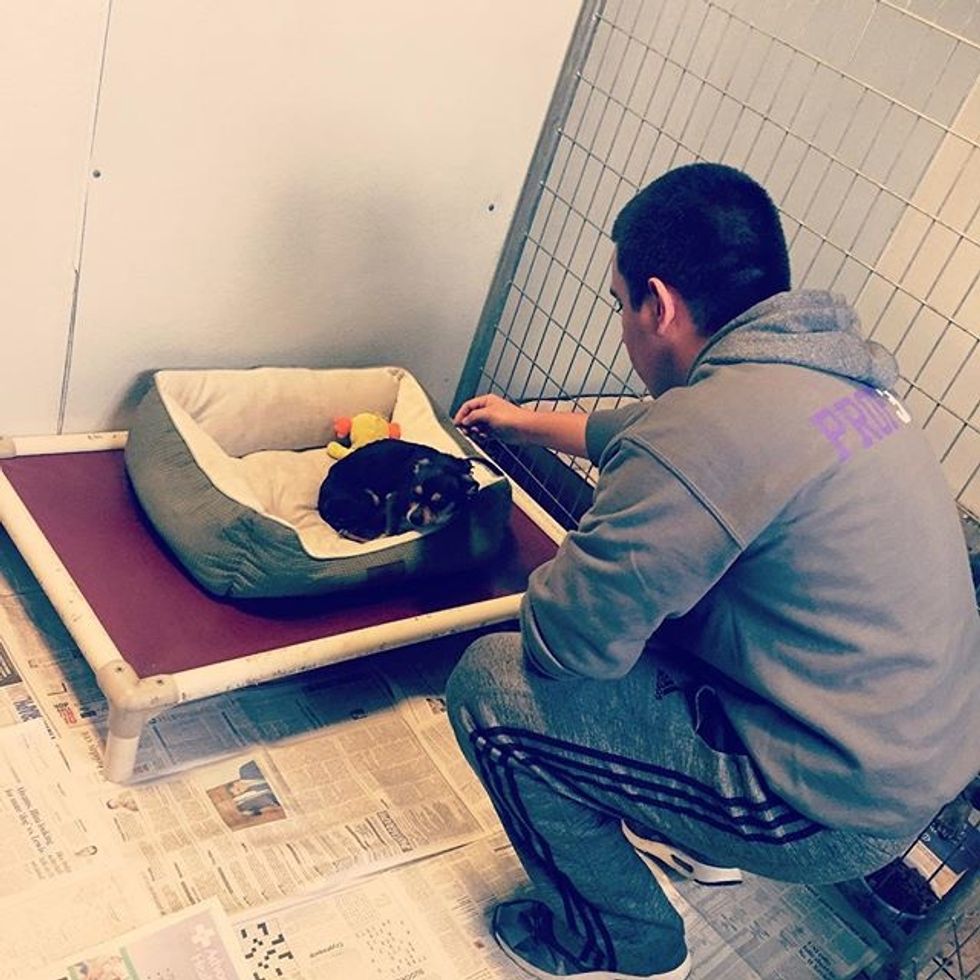 Central Illinois Small Animal RescueClyde Troche

In this picture, I was doing community service at Central Illinois Small Animal Rescue. The little puppy was a bit under the weather and did not want any of my loving attention.
---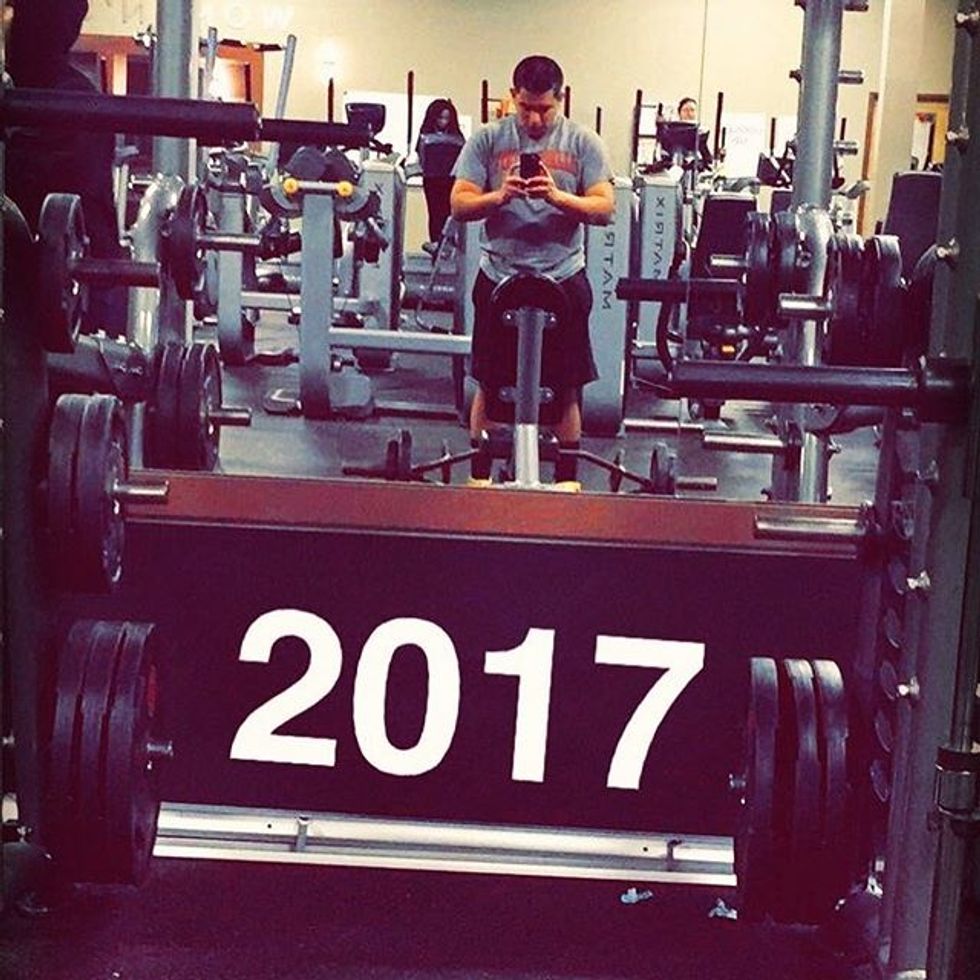 Clyde Troche
In this picture, I still believed that I was going to get my body in shape to what it used to be. I have yet to get there, and we are in 2018.
---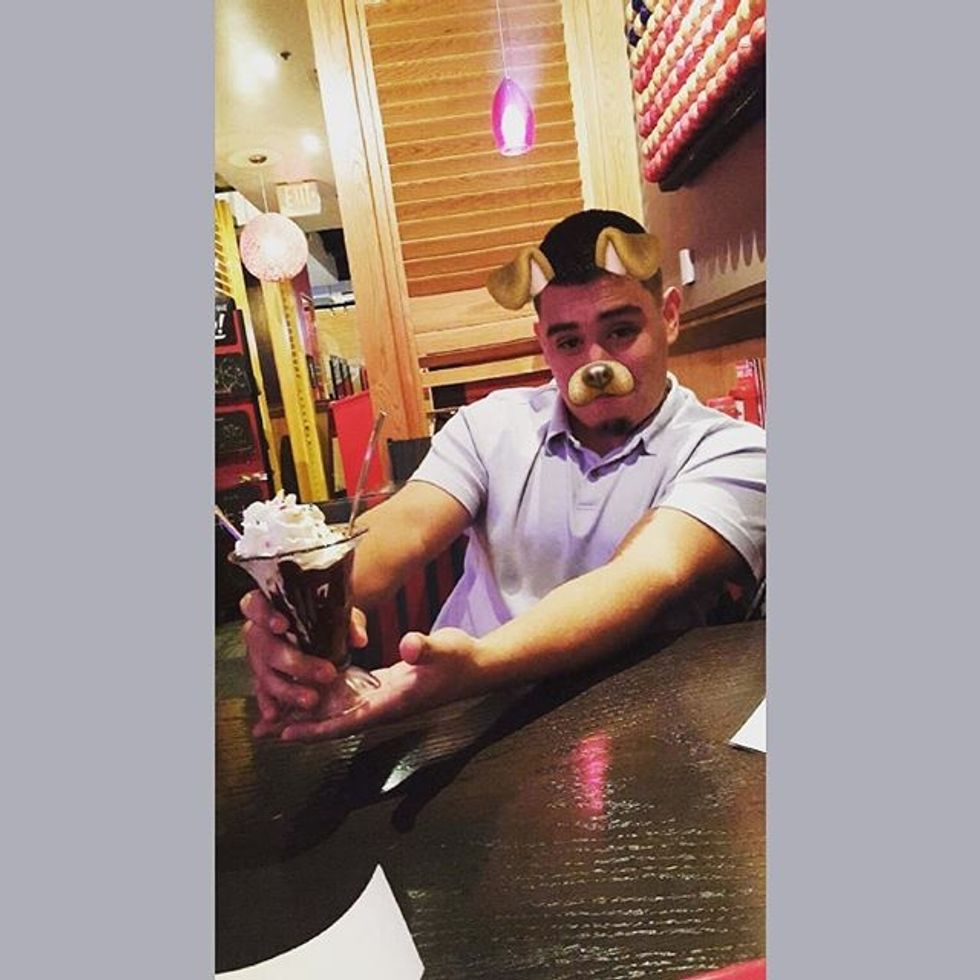 Rebecca Armas
In this picture, I turned 21 years old. My girlfriend treated me to Red Robin, one of my favorite restaurants. I got free ice cream!
---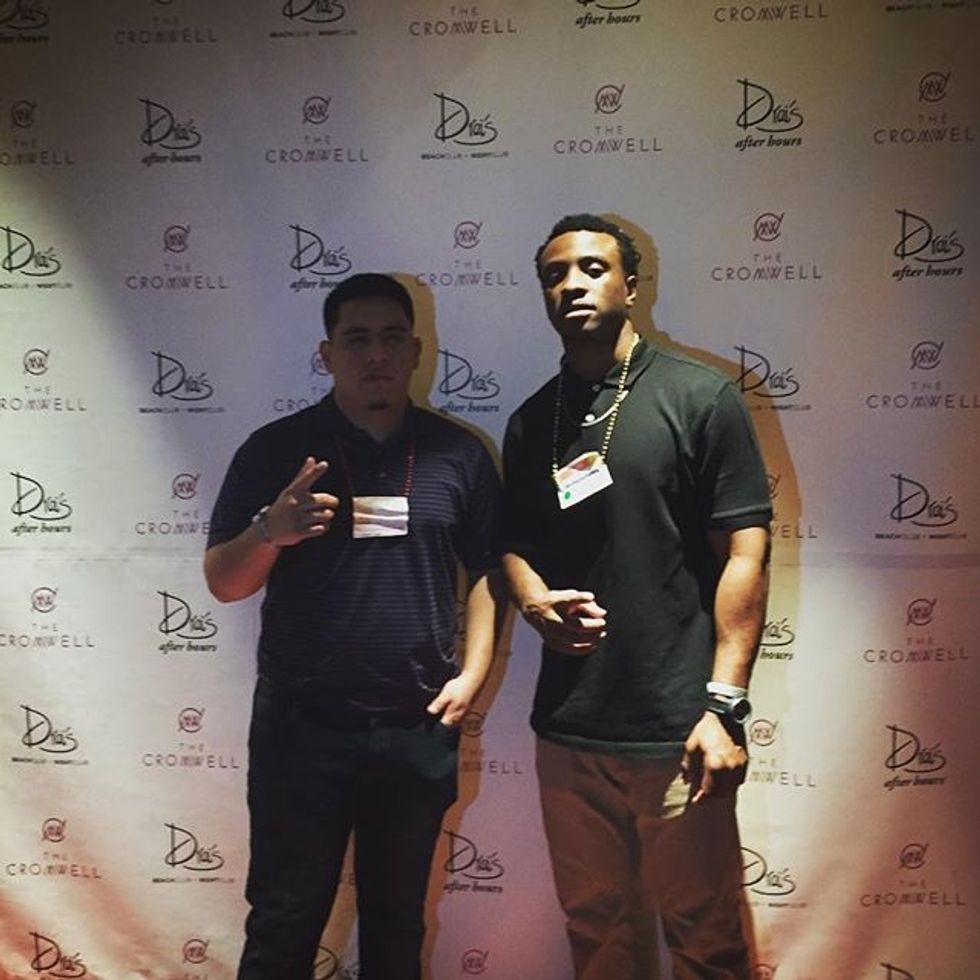 Clyde Troche
In this picture, I was in Las Vegas with my best friend celebrating my 21st birthday. An enormous amount of memories were made here.
---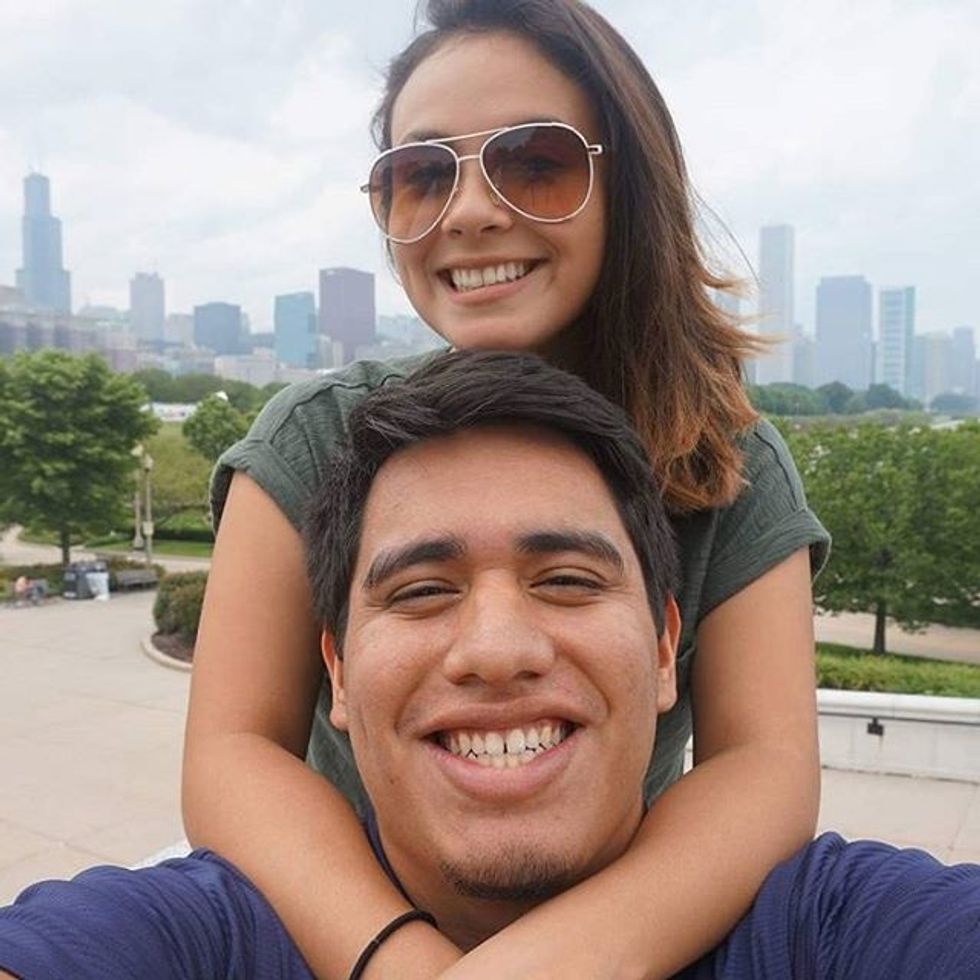 Clyde Troche
This picture was a special picture. On June 30th, 2017, I asked my amazing girlfriend to be mine.
We took this photo in Chicago. She said YES!
---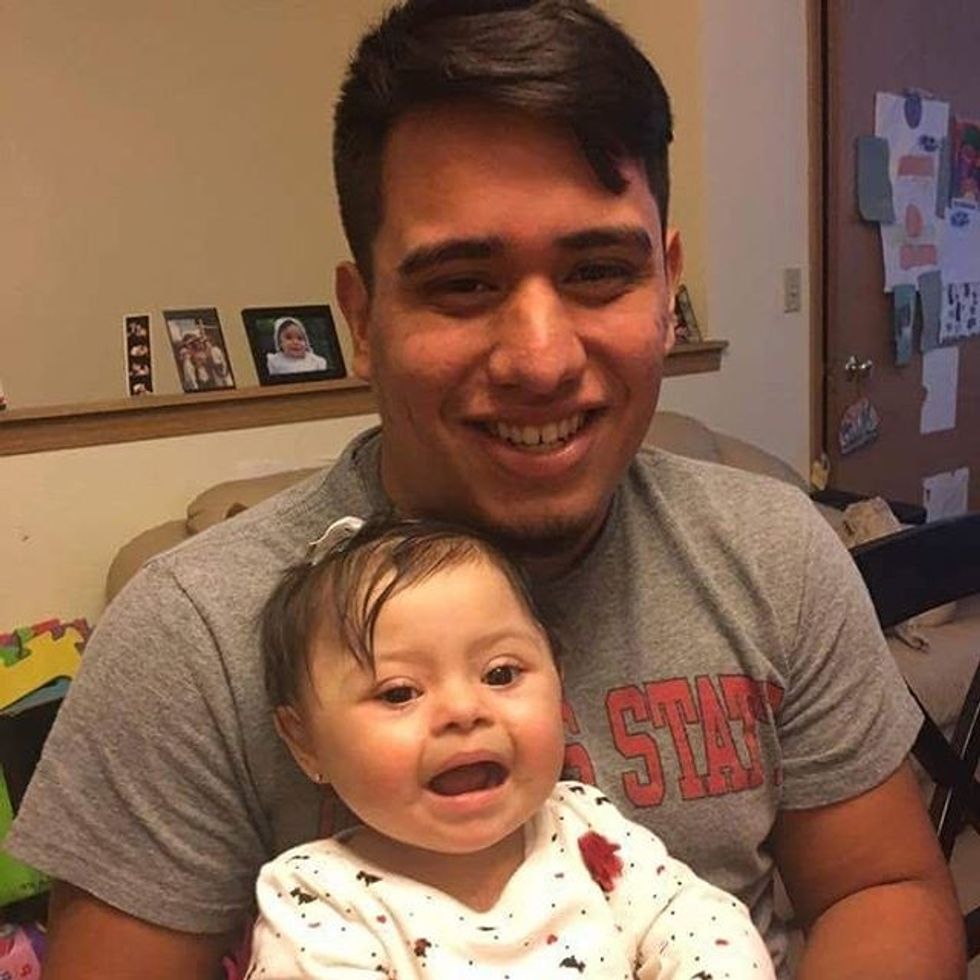 EmiMaria Troche
This picture was when I made a stop in Clinton, Wisconsin to visit my little cousin's after coming back from my training in Milwaukee, Wisconsin.
---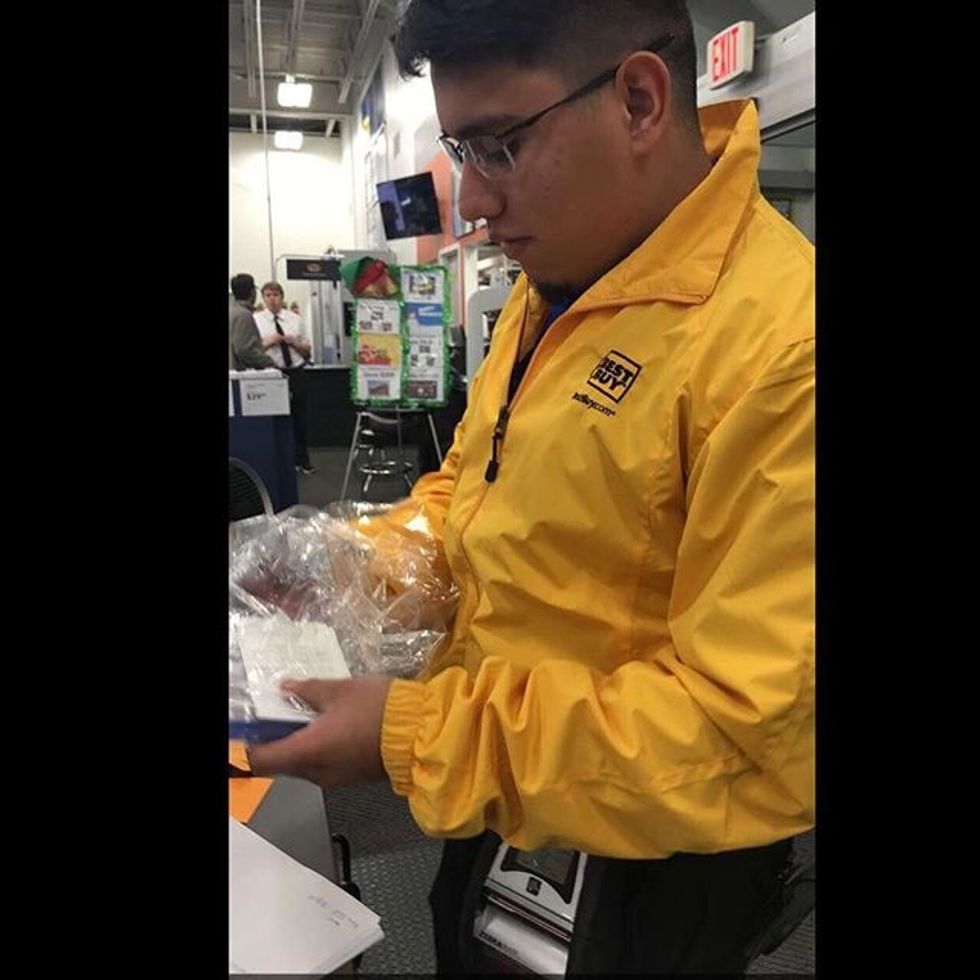 Clyde Troche
This picture was taken when I was doing my job at Best Buy. I was making sure no one was stealing our product. I had to keep all the villains away. My co-workers also told me that I looked like Georgie from the movie, IT.
---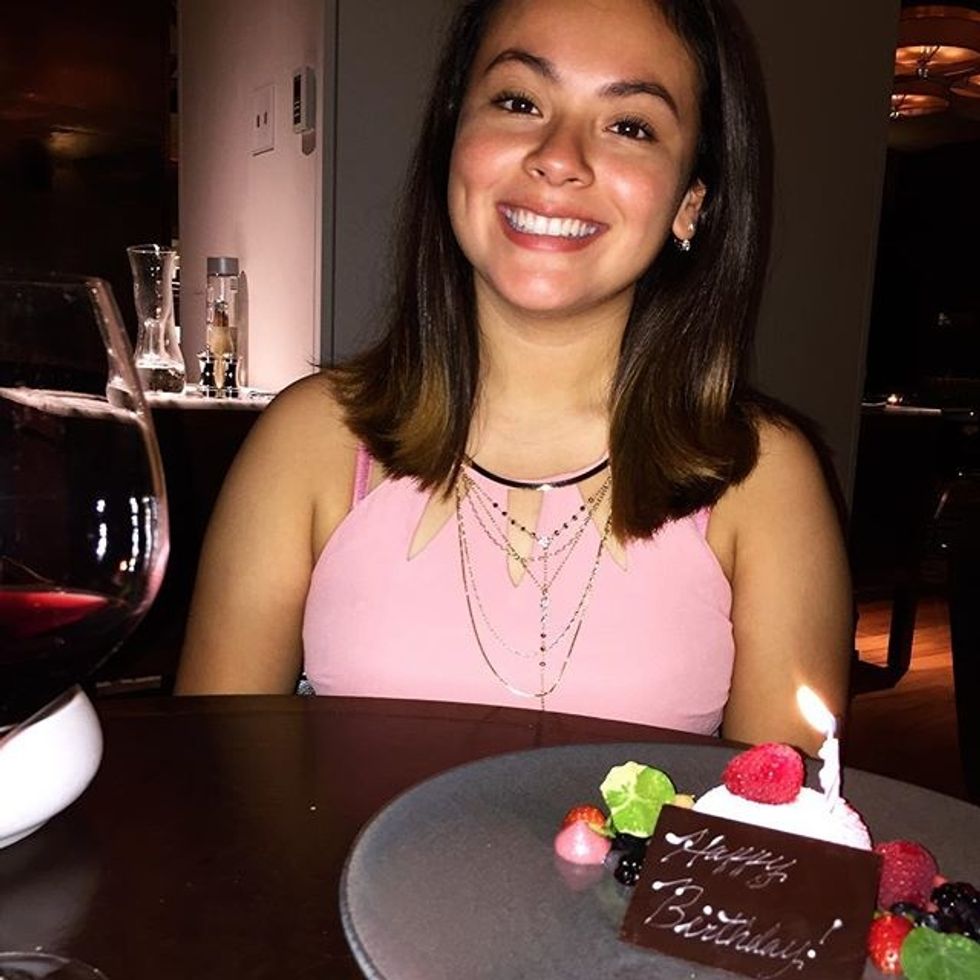 Clyde Troche
I can't deal with how fortunate and grateful I am to have this beautiful star in my life. This picture was taken on my girlfriend's 21st birthday. We have a very nice dinner at NoMi in Downtown Chicago.
---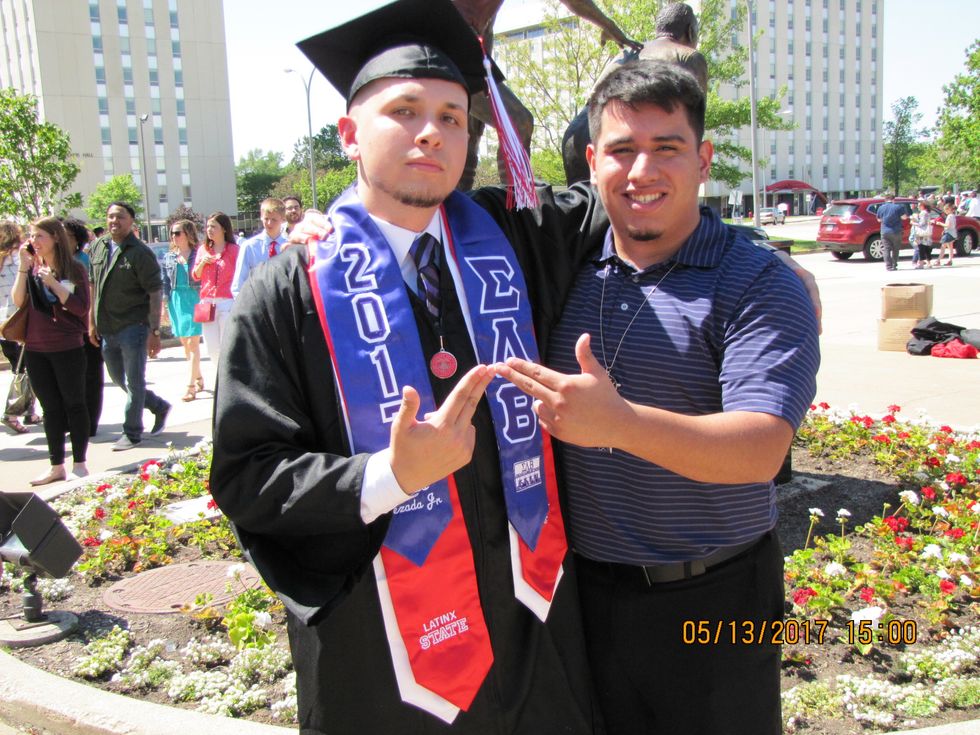 Clyde Troche
This is one of my favorite pictures. This is when my Fraternity Brother(Line Brother), officially became an Illinois State graduate! I am too proud of the impact that he has made at Illinois State and how he is currently impacting his community.
---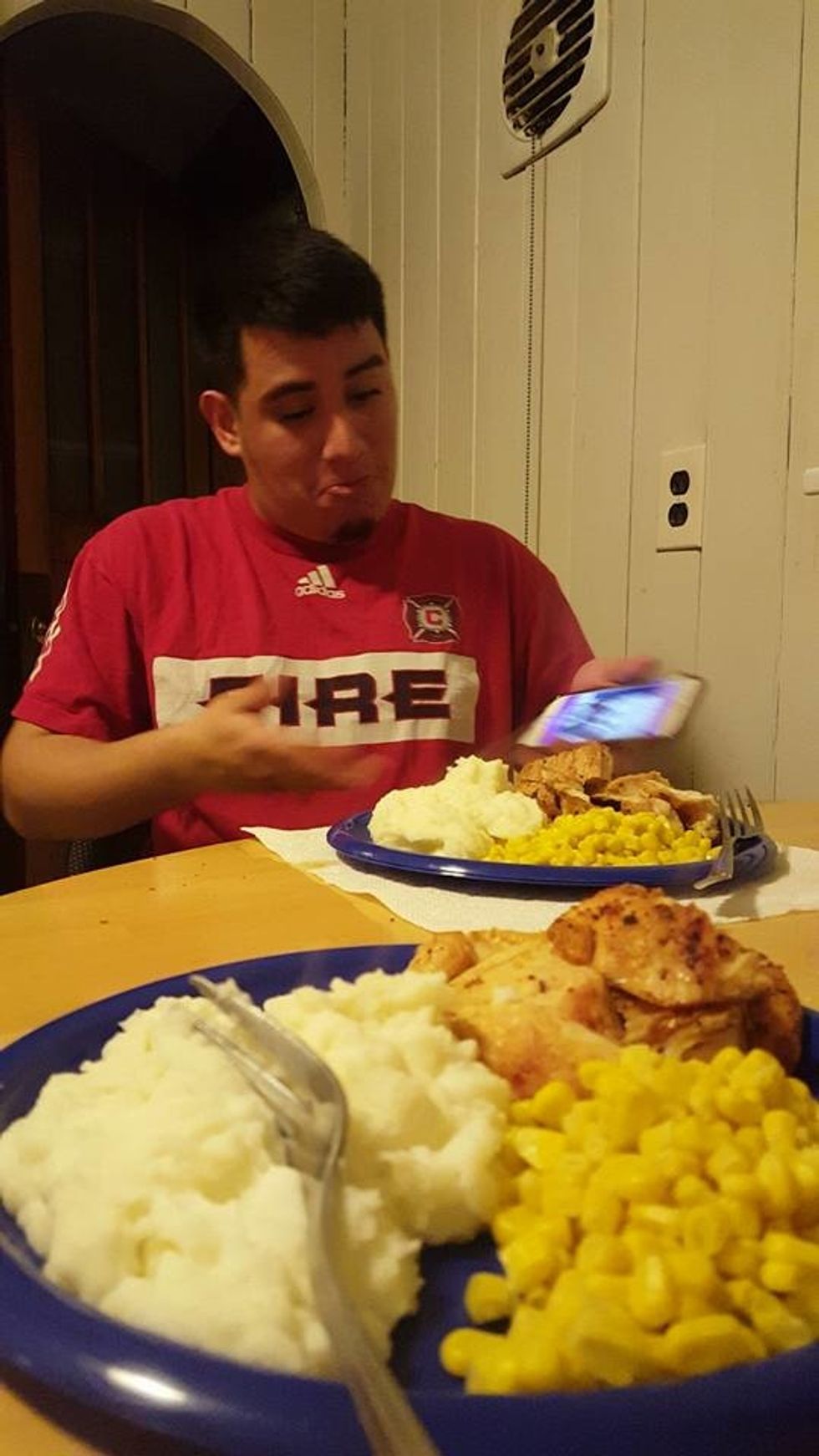 It is exactly what it looks like; I do cook! I cooked this delicious meal for my girlfriend and me about a year ago. I need to make this again because it was so good.