Whether you love Trader Joes because of its cheap prices or a wide variety of amazing groceries, these items below are to-die-for and are well-loved by all customers! Items below range from breakfast items, desserts, and all the condiments in between! If you aren't a frequent Trader Joe's shopper, try these items listed and I GUARANTEE you will fall in love with this grocery store like me! So, read below about the 11 reasons why I fell in love with the most important man in my life: Trader Joe!
1. Cookie Butter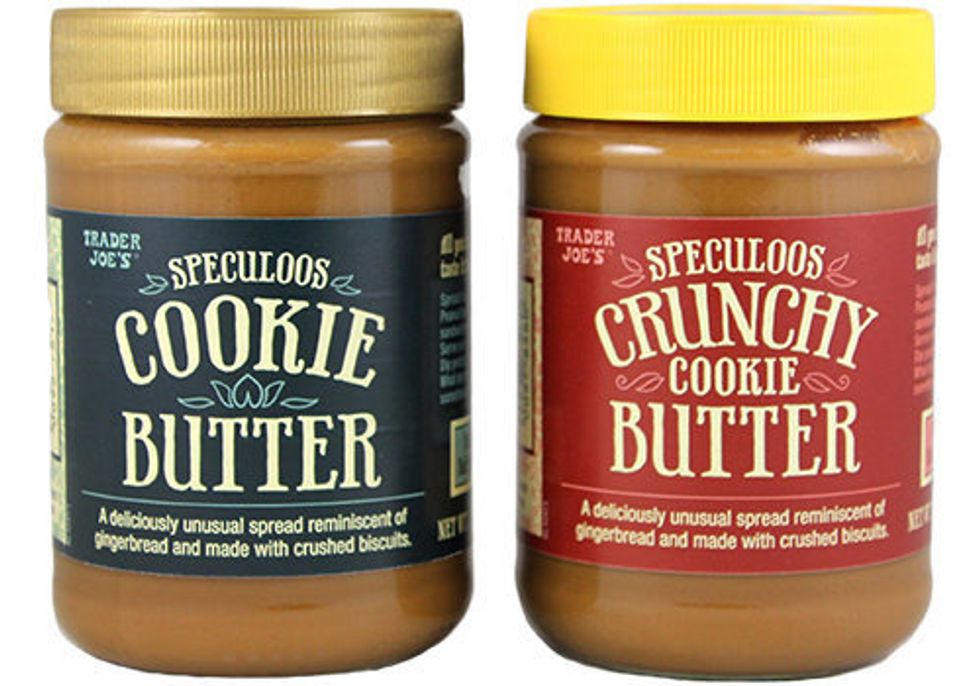 Trader Joes
This beautiful combination of biscuit cookies and gingerbread is actually heavenly! You can put this spread on any fruit (my personal favorite are bananas), crackers, or use it as a replacement for Nutella and Peanut Butter. Those little crunches of buttery cookies just melt in your mouth! This is the perfect dessert and can be put on just about anything, including just a spoon because that's how amazing this is!
2. Chicago-Style Popcorn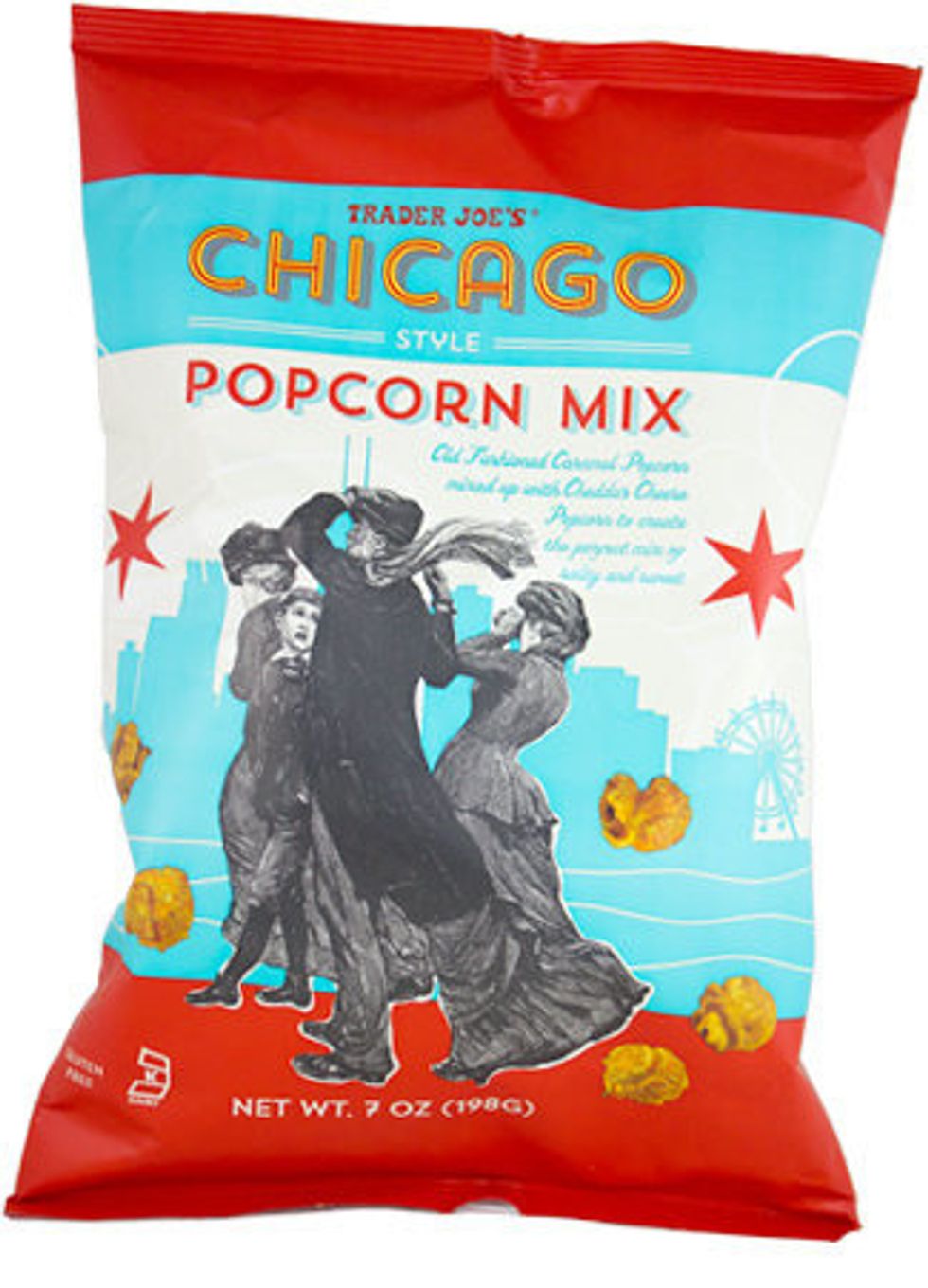 Trader Joes
This caramel and cheddar popcorn is the perfect snack for on-the-go or simply eating while watching TV on the couch! The salty and savory combination is the perfect satisfaction for your taste buds and I promise will leave you wanting more (Warning: this may lead to binge eating). It is truly a dessert and a snack all in one! This was one of Trader Joe's best popcorn creations, along with the White Cheddar Popcorn!
3. Cauliflower Gnocchi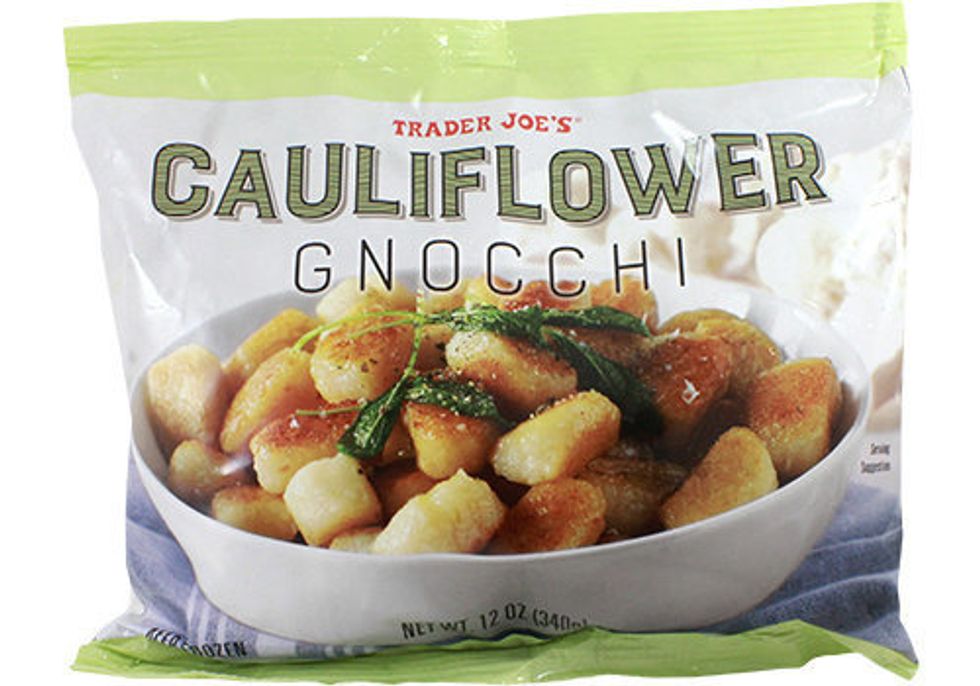 Trader Joes
Let's just say when I go to Trader Joe's, this frozen product is either sold out or about to be sold out 99 percent of the time! You would NEVER know that such a classic Italian pasta dish could be transformed with cauliflower! So yes, don't feel guilty about the calories! This pairs great with some sautéed spinach, red sauce, and a great Italian cheese like mozzarella or parmesan! I promise if you try one bag, you will become ADDICTED!
4. Everything But Bagel Sesame Seasoning Blend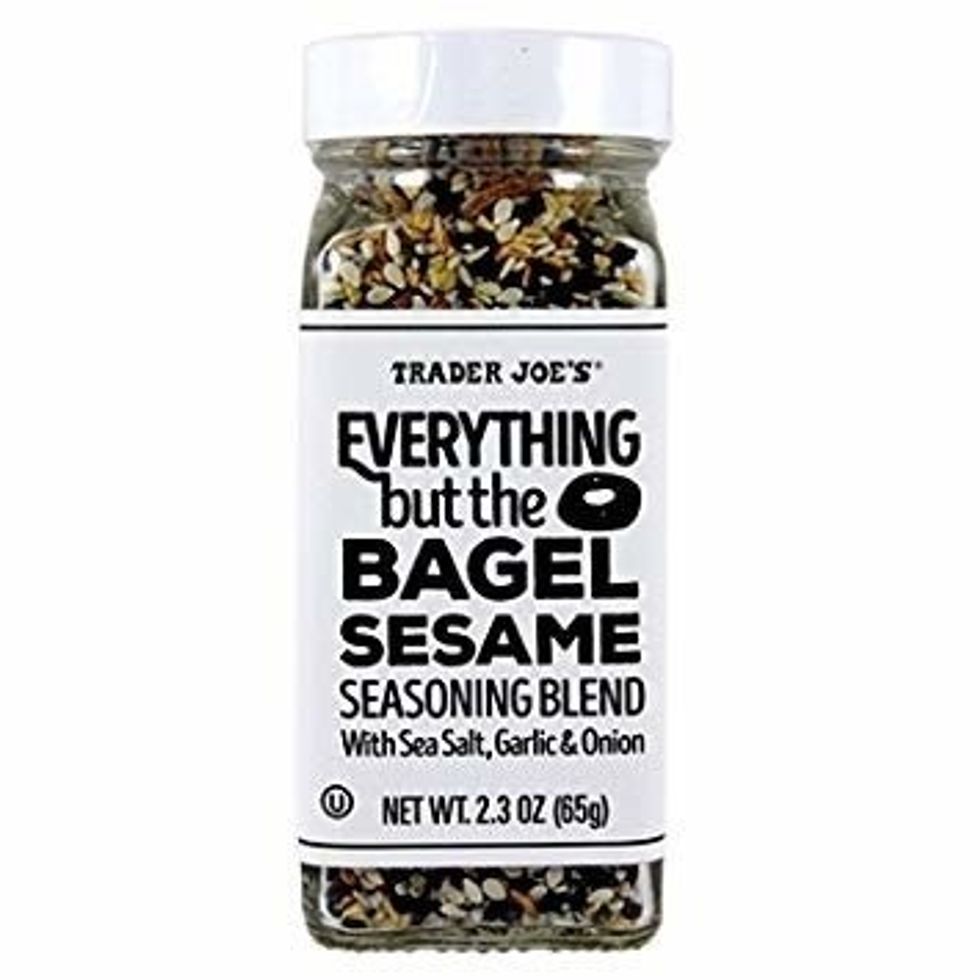 Trader Joes
This is actually one of the most impressive and innovative "spices" I've come across. My best friend puts this spice on her avocado toast, quinoa, and some of her salads! These combined herbs give off the perfect impression that you're eating a moist and crispy Everything bagel, except without the actual bagel! I 10/10 recommend buying this and trying it on your avocado toast with an egg, along with the onion and chive cream cheese spread that is mentioned later in the list! This little jar brings me back to my Jersey roots and the land of authentic bagels!
5. Mint Chocolate Chip Ice Cream Sandwich Cookies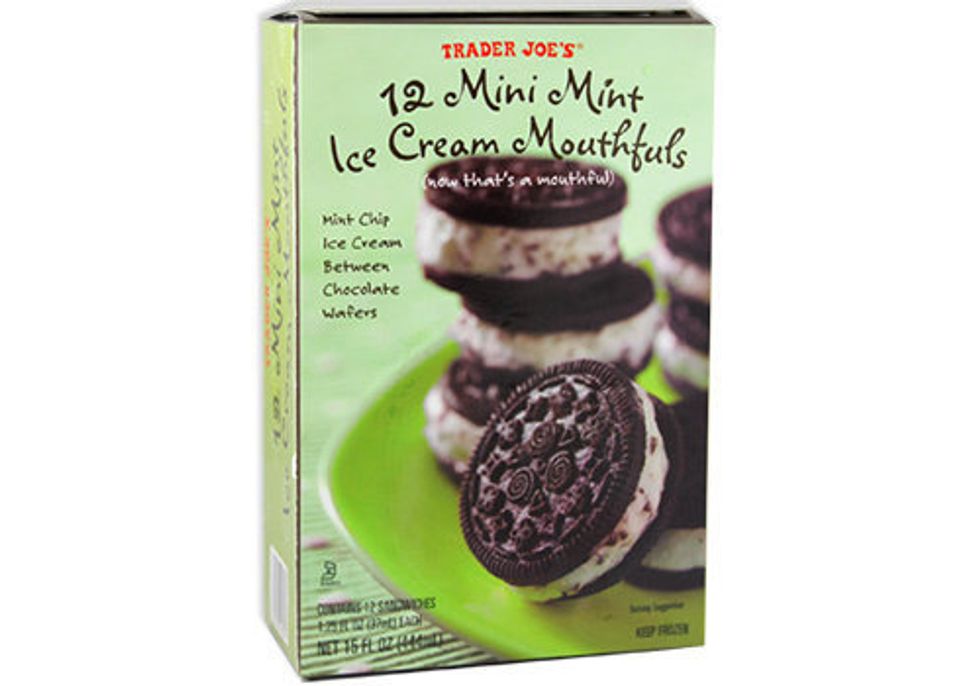 Trader Joes
I just want to say that I DON'T even like mint chocolate chip ice cream or mint- flavored things and I ate this box of ice cream sandwiches in one sitting! These ice cream mouthfuls are the perfect size for a light dessert and have all the best flavors to satisfy your sweet tooth and late night cravings. They have the perfect combination of pure mint, chocolate chips that melt in your mouth and crunchy Oreo ice cream cookies! They are Oreo's on Steriods!!
6. Crispy Crunchy Chocolate Chip Cookies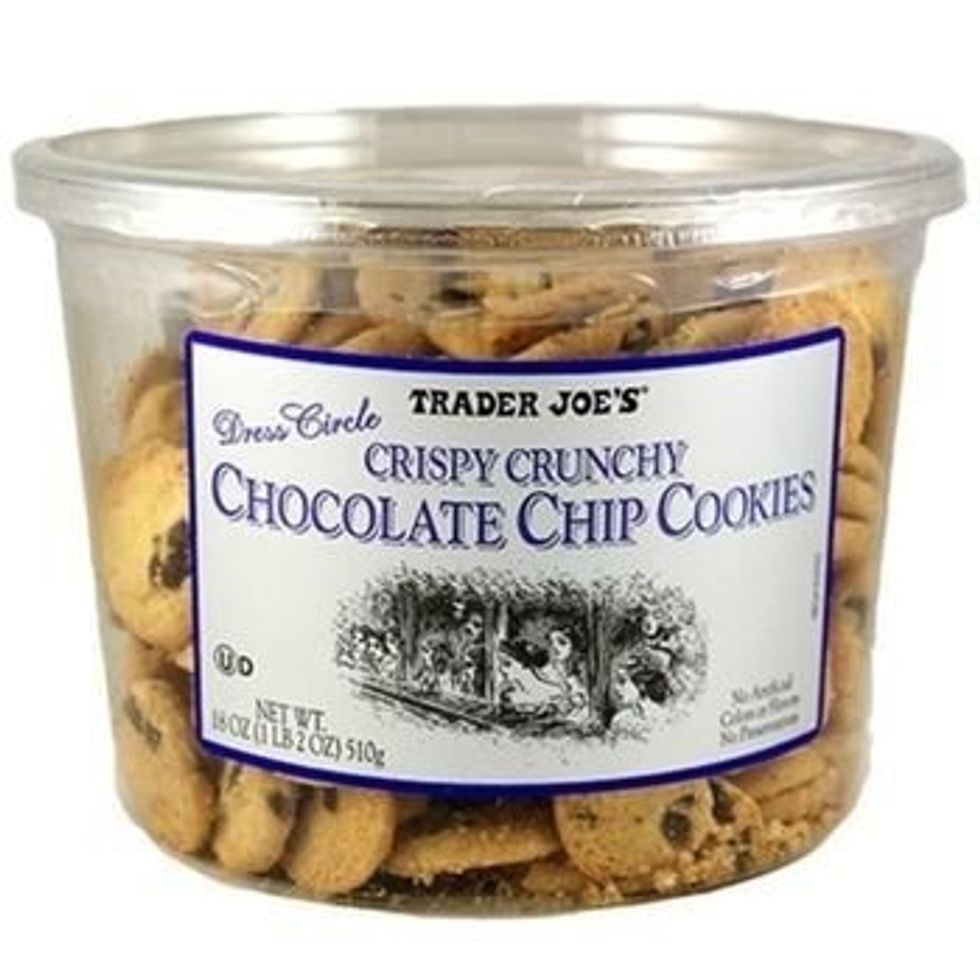 Trader Joes
These crunchy mini chocolate chip cookies are a classic dessert at Trader Joes! With the bountiful amount of mini cookies given to you, they are buttery, flaky, and melt in your mouth, leaving behind that luxurious and warm chocolate taste! I promise these are the BEST cookies and they will definitely not disappoint!
7. Mango Slices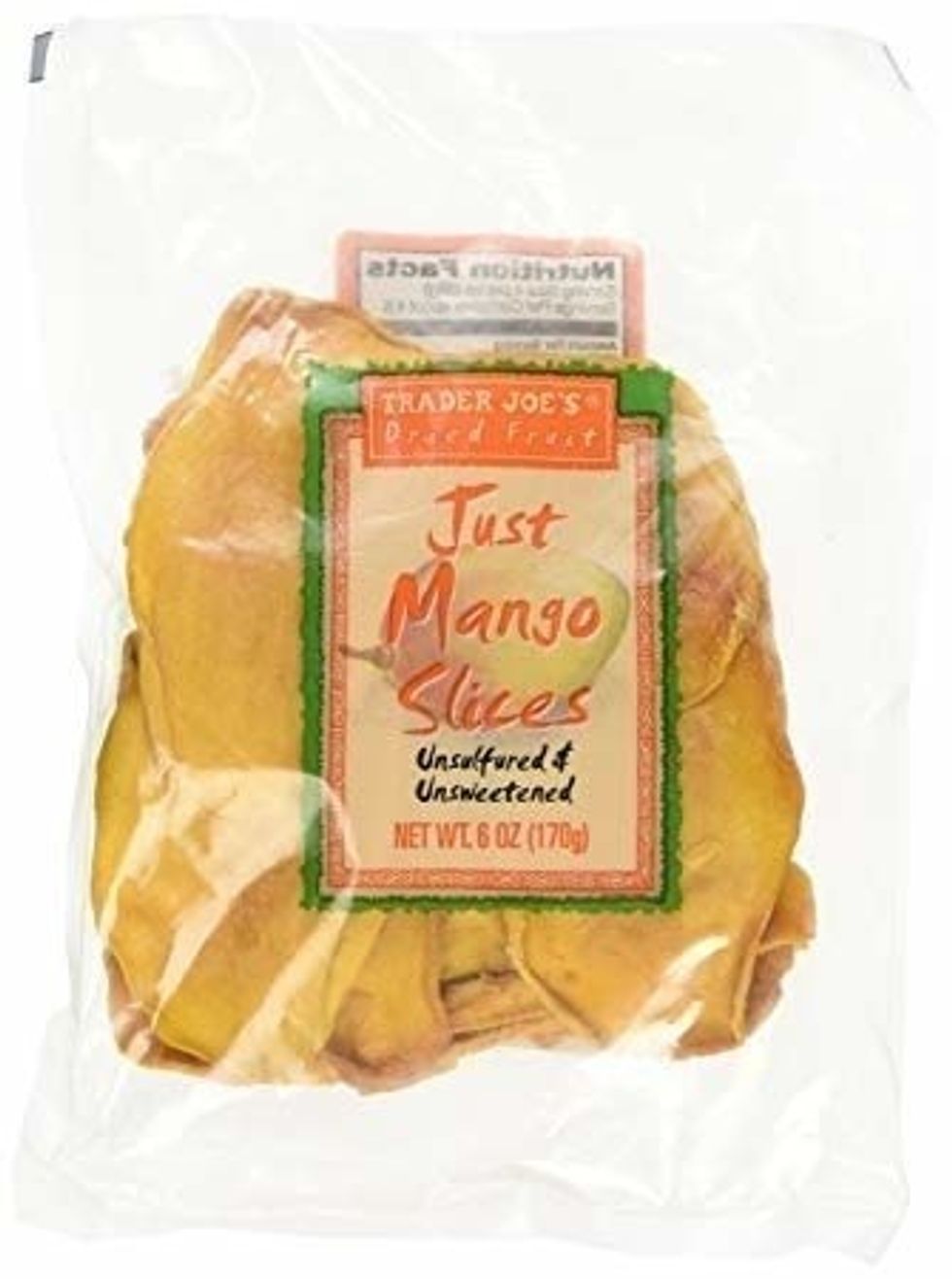 Trader Joes
My best friend (yes, I keep mentioning her because she is my Trader Joe's enthusiast and partner and crime) just recently bought these for the first time! I've never liked dehydrated fruit until now! These mango slices don't even need to be sugared because they taste just like candy! These are a perfect little snack that resembles candy and are great for mango lovers!
8. Falafel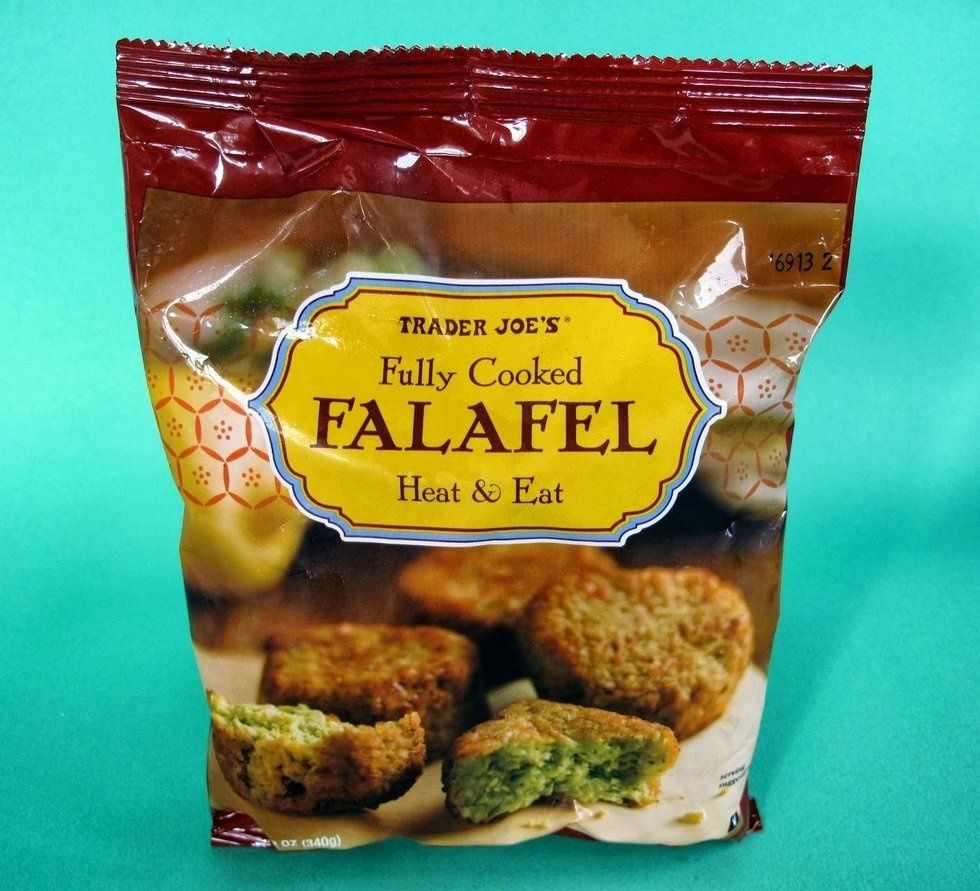 Trader Joes
The combination of Trader joe's frozen falafel and this creamy garlic tzatziki are such a well marriage together with taste and texture! This is perfect for Mediterranean night in your household! These products give such authentic and bold flavors and are very-well seasoned!
Tzatziki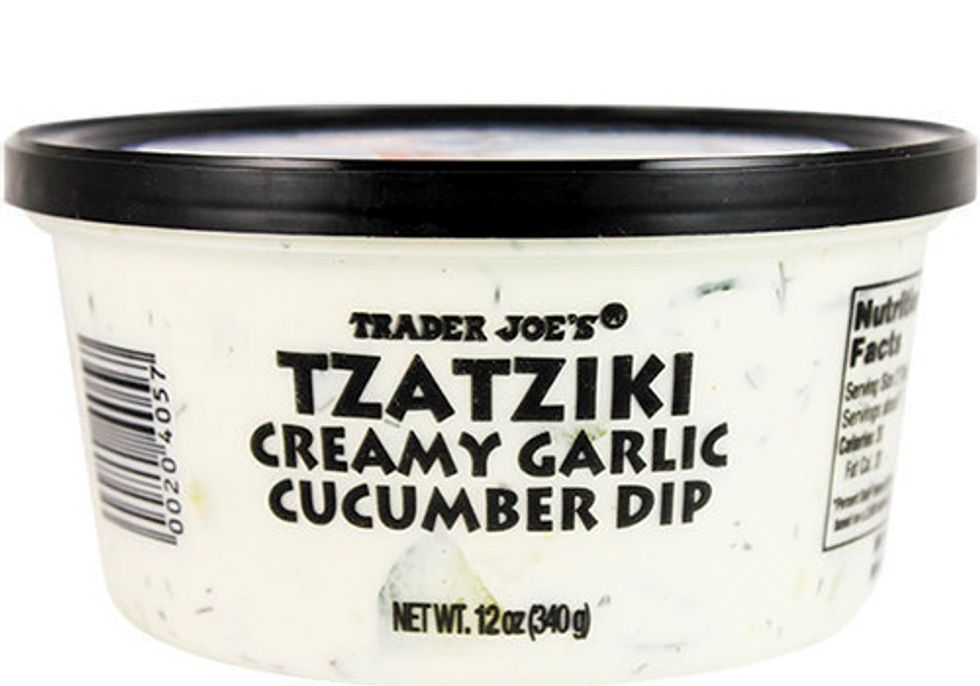 Trader Joes
9. Mac And Cheese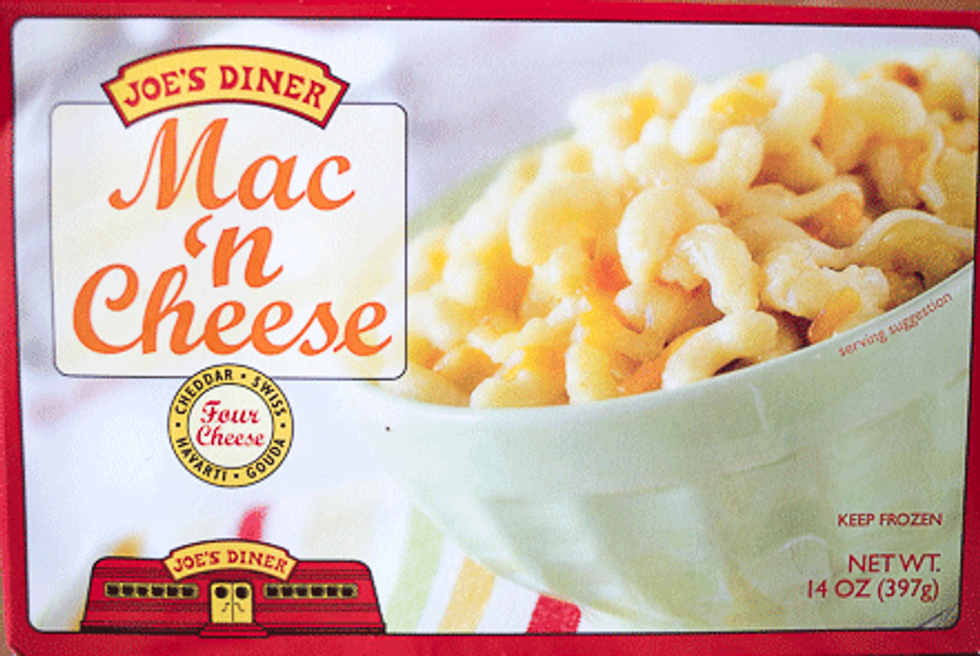 Trader Joes
My mom and I have been obsessed with this Mac and Cheese for forever and this is the reason why I fell in love with Trader Joes in the first place! You would never know if this mac and cheese was frozen if it was placed in front of you at Zagat-rated restaurant because that's how delicious this is! It is the classic amount of cheesiness and creaminess and the best part is it only takes a couple minutes to heat up in the microwave!
10. Onion And Chive Cream Cheese Spread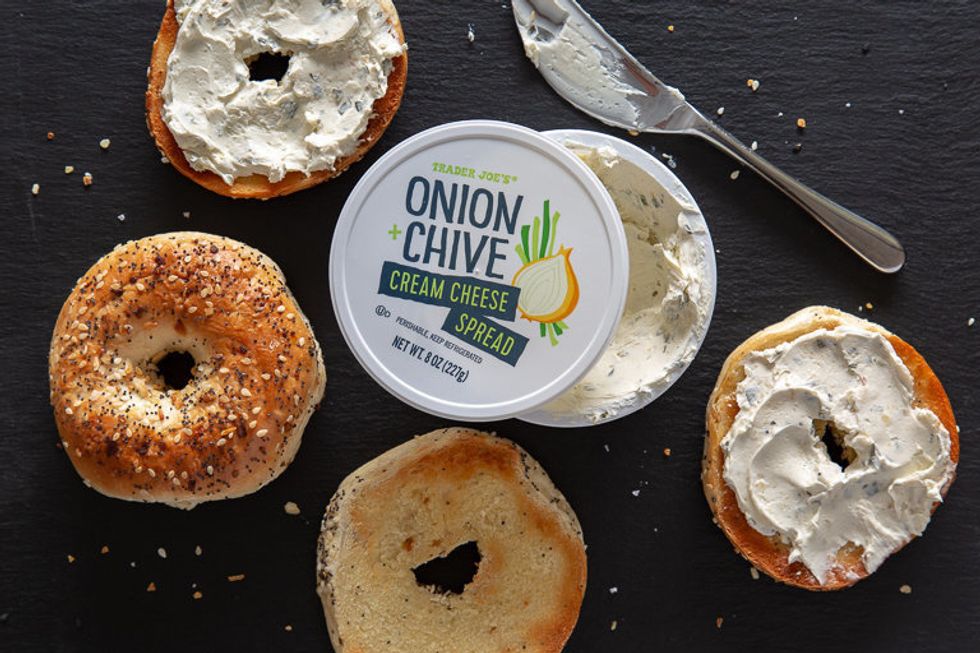 Pinterest
I was a bit hesitant when I first bought this cream cheese, but it is absolutely amazing! The bold herbs in this cream-cheese really marry well with an everything bagel! This cream cheese is very tasty and I love it because the herbs and spices can change your breakfast meal up so quickly by just giving it that extra oomph!
11. Champagne Pear Vinaigrette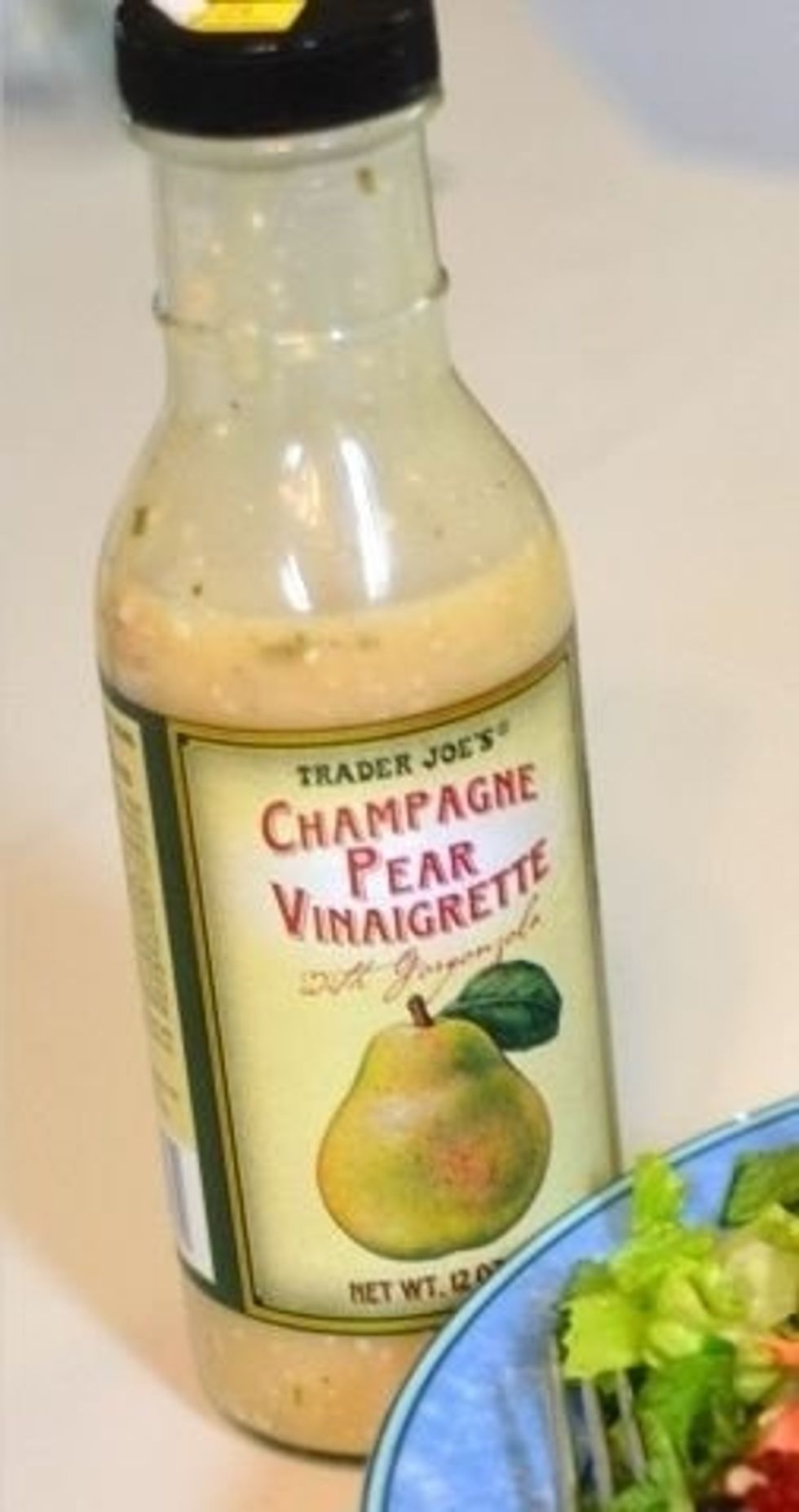 Pinterest
This might have to be my favorite item on this list! This salad dressing is composed of the perfect ratio and amount of ingredients! It is sweet but also salty and savory to hit every single one of your taste buds' cravings! The sweet pear flavor and salty vinegar with that touch of cheese is a truly sublime combination! This dressing is really enhanced with a greek salad and tastes especially well with Trader Joes' feta cheese! This is definitely a must buy!
I hope you loved reading this article and made you want to try some of these amazing food products! I promise these items aren't even close to the whole list of everything that is so amazing from the store! Every time I've tried something, I've always loved it, and I hope you do also! Reach out to me and let me know if you do try any of these items and let me know what you think. Also, comment on this article if you want me to add something on my list!! Thanks for reading, as always!