For as long as I can remember, I have heard my mom talk about her love for baseball, specifically the Los Angeles Dodgers. Growing up, I always thought her love for the game was a little much, but in June 2016, I understood why she loved the game so much.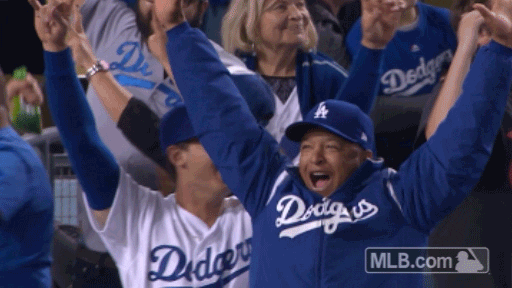 One of the most common stereotypes you come across is that men know sports, and women do not. But my mom and I can confidently say that is a misconception. Growing up, I was a little bit of the odd sibling, in that I did not want to perform. My dad has always been the entertainer. He loves to entertain people despite the fact that he is a doctor, but I guess that is entertaining people on some level. Both my sister and brother got their collegiate degrees within entertainment, but me, on the other hand, wanted to be away from the spotlight. So, I am happy my mom's love for the Dodgers rubbed off on me right before I headed off to college.
For the past three years, I have followed every pitch, every at-bat, and every catch done by the Dodgers. A little extra, right? Wrong. I saw a saying the other day that said, "Obsessed is what the lazy call the dedicated." So, I am just dedicated to the Dodgers. Since the Dodgers are on the west coast, and I am on the east coast, their games can go until 2:00 a.m. my time. And yes, it is not out of the ordinary for me and my mom to stay up that late, especially if it is a good game.
Being a woman who is planning to pursue a career in within sports medicine, it can be intimidating. I mean look at the MLB, do you see an equal amount of women to men that are a part of the medical staff? The answer is no. But that does not mean that women are not capable of being part of the staff.
Fun fact: The first female head athletic trainer in the MLB was Sue Falsone, and she was hired by the Dodgers. I got to sit down with the Dodgers' head athletic trainer over spring break to ask him some question about the career. Not only was he more than willing to show me around the training facility, but made sure to let me know that women are making their way into the industry and that it is not impossible. I even got a peek at one of the players and kept my cool, so now I know I am ready for this career.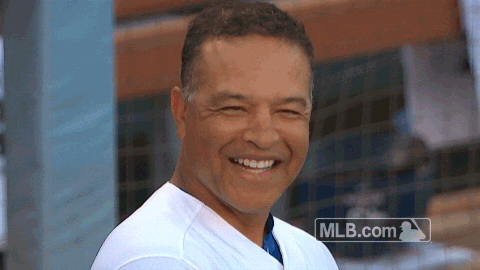 The moral of the story is women can know just as much, if not more, about sports than men. And if you disagree, you are probably a man.