From October 1 until January 1, I am the happiest I will be all year round. I love the holidays, and I especially love Christmas. Between the festive movies, decorations, music, and holiday cheer there is no time to be sad. I like to use the term Christmas enthusiast to describe myself, and with these Christmas albums you can be a Christmas enthusiast too!!!!
1. Under The Mistletoe (Deluxe Edition) by Justin Bieber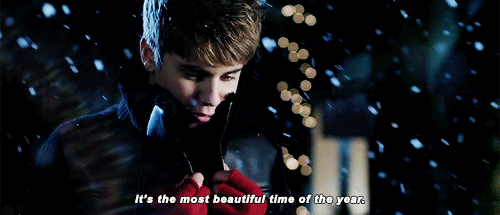 I would straight up listen to this album in June. It is so good and has so many original songs that are unique to this album, so you don't have to listen to "Santa's Coming to Town" thirty times in a row! I think this album is Justin Bieber's peak, like he could never ever top how this album makes me feel. A few songs off this album that HAVE to make it on your next Christmas playlist include: "Only Thing I Ever Get For Christmas," "Mistletoe," "Christmas Eve," and "Christmas Love."
2. Christmas & Chill by Ariana Grande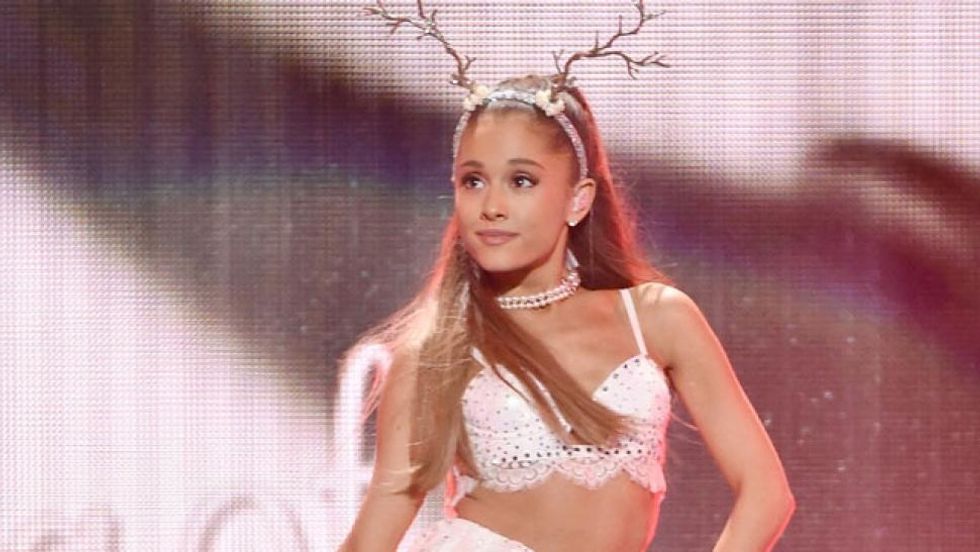 If you want to be in the Christmas spirit and feel like a bad bitch all at once, this is the album for you. This Christmas album is only 13 minutes long and every song on it is a complete smash, but else would you expect from Ariana Grande?
3. The Cheetah Girls: A Cheetah-licious Christmas by The Cheetah Girls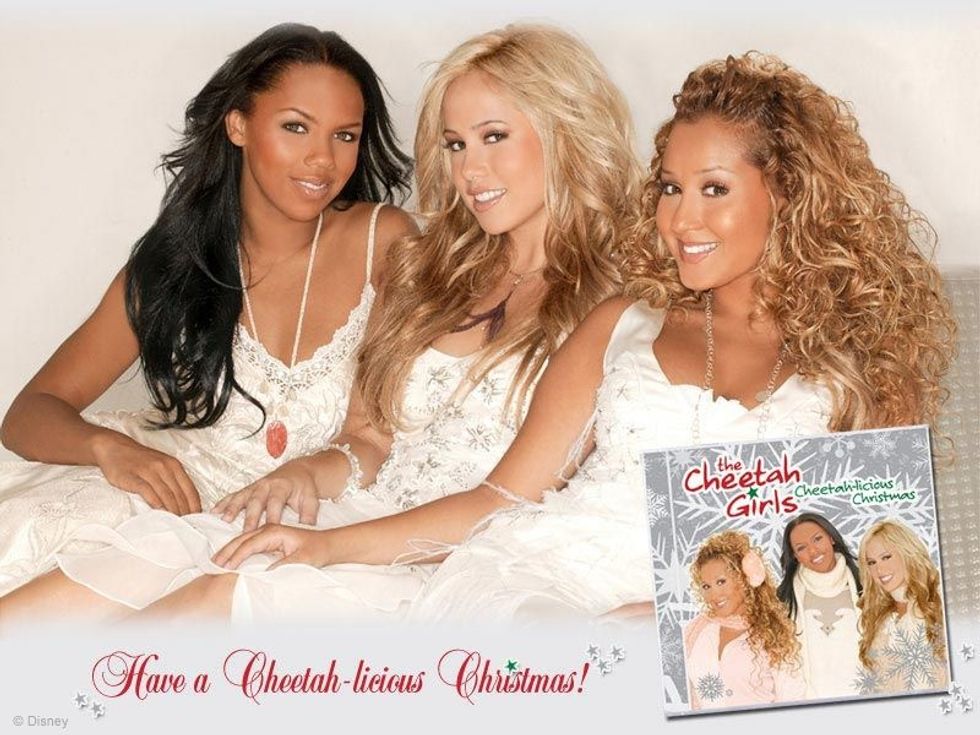 Over fall break in October, my best friend started to play this album, and it reminded me of how amazing the Cheetah Girls are. This album reminds me of Christmas in elementary school and there is just something so special about that. This album sounds like believing in Santa and playing Nintendogs on your brand new DS. My personal favorite song is "Christmas in California."
4. Christmas (Deluxe Special Edition) by Michael Buble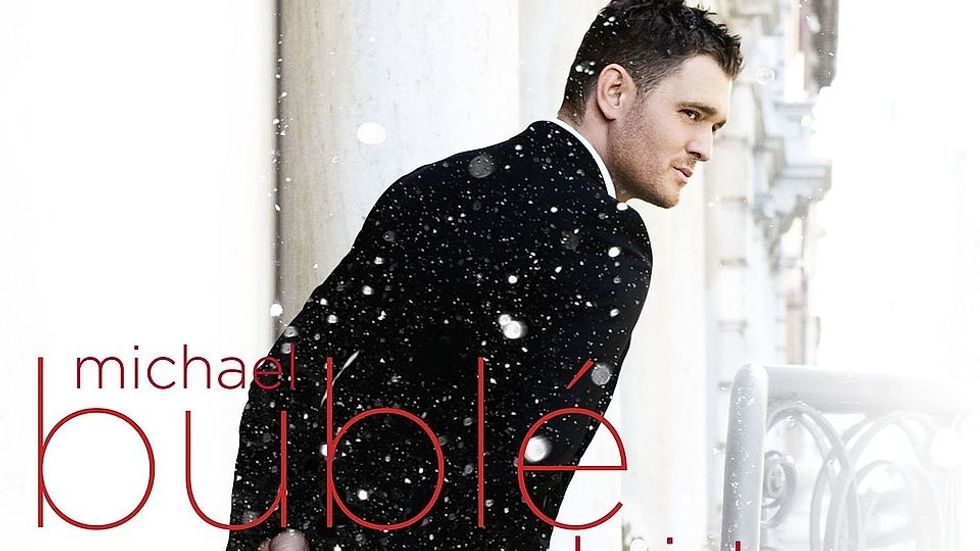 I'm pretty sure this one is self explanatory.
5. Christmas Kisses by Ariana Grande

This is another short little Ariana Grande Christmas album, and it is another smash. I honestly think Ariana has the perfect voice for Christmas music, and it is a shame she keep putting out Christmas albums that are only 13 minutes long. Her version of "Last Christmas" cannot be matched. I love it. If someone wants to wrap Ariana Grande's voice up and give it to me for Christmas, I'd be very grateful. Also "Snow in California" is a perfect song and I'm obsessed.
6. Everyday Is Christmas (Deluxe) by Sia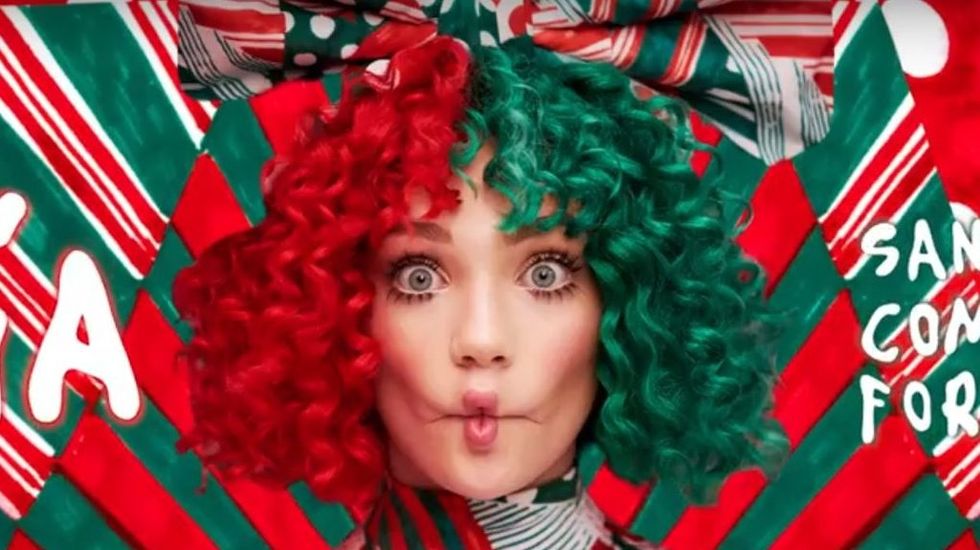 I'm not usually a fan of Sia, but this Christmas album is worth a listen or five.

7. On This Holiday by Jessie James Decker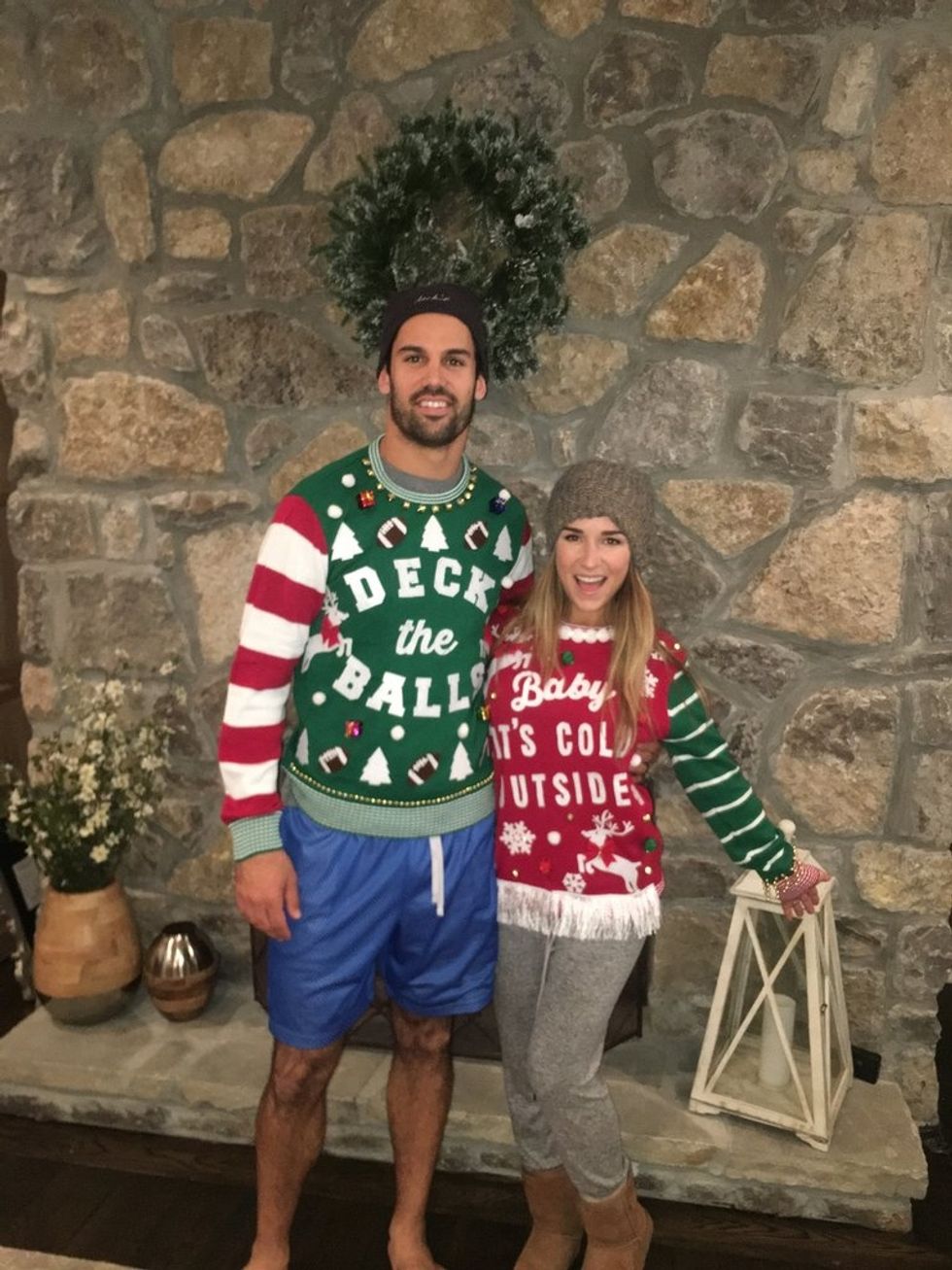 I'm a huge fan of Jessie James Decker, and she is at it again with this amazing Christmas album! Check out "Snowlight" if you are interested in original Christmas content and dancing around your room.
8. Glow by Brett Eldredge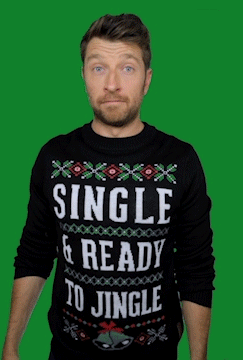 1. I am also single and ready to jingle.
2. This is one of my favorite Christmas albums because Brett has such a strong and smooth voice. He is taking his Christmas album on the road for a tour this holiday season, so if you like this album as much as I do, I suggest snagging tickets quick!

9. Cheers, it's Christma by Blake Shelton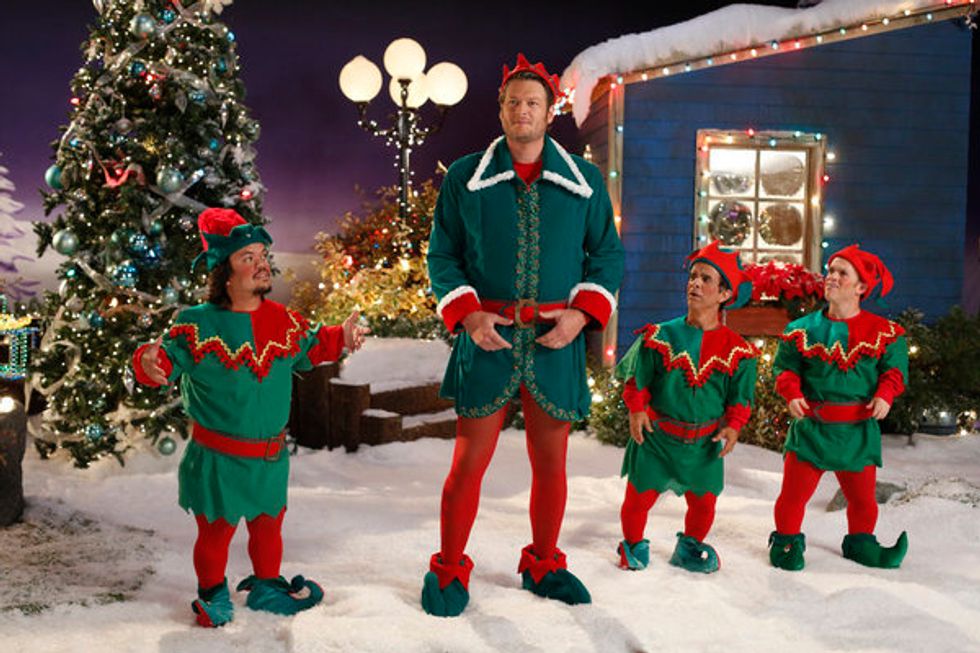 Blake Shelton's Not-So-Family Christmas - Season 2012
If you're in a yeehaw Christmas mood this album is phenomenal. Blake uses his regular redneck country on this festive and upbeat Christmas album. He has a bunch of amazing features on the album like Reba, Kelly Clarkson, and Michael Buble. I really like "Oklahoma Christmas feat. Reba," "Two Step 'Round the Christmas Tree," and "Home feat. Michael Buble."
10. It Must Be Christmas by Chris Young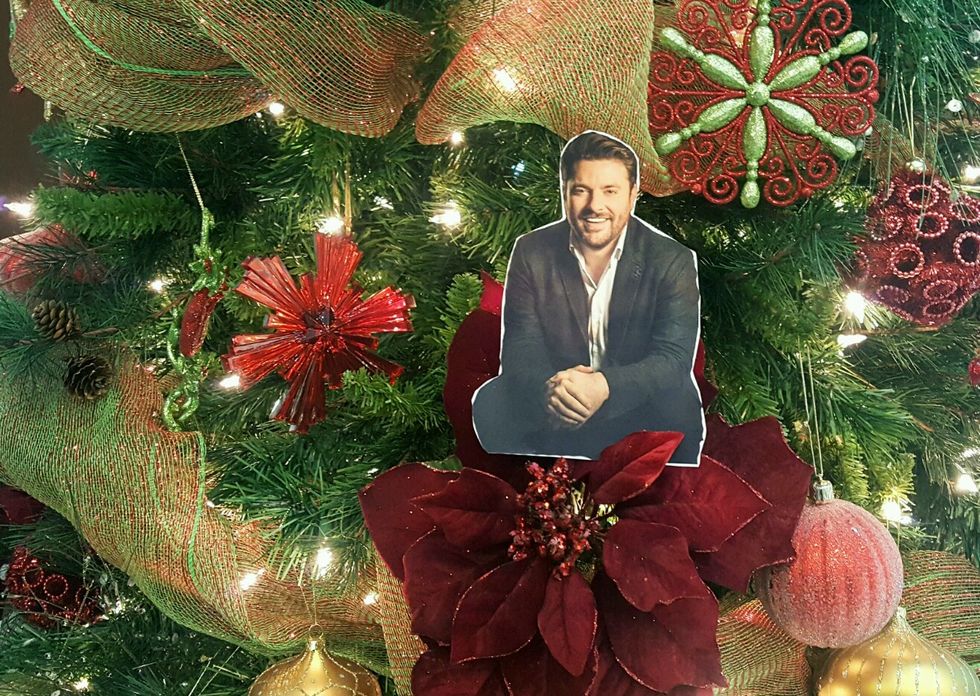 Chris Young's version of "Christmas (Baby Please Come Home)" is one of the best. This is a really good Christmas album and I think people will enjoy, even if they don't like country music. "Under the Weather" is one of my favorite songs, Christmas time or not.
11. Christmas with Scotty McCreery by Scotty McCreery
"Christmas in Heaven" is such a beautiful song and I'll be crying over it forever.
"I wish you were here
And I wonder
Is the snow falling down on the streets of gold
Are the mansions all covered in white
Are you singing with angels "Silent Night"
I wonder what Christmas in heaven is like"
12. Christmas in the Sand by Colbie Caillat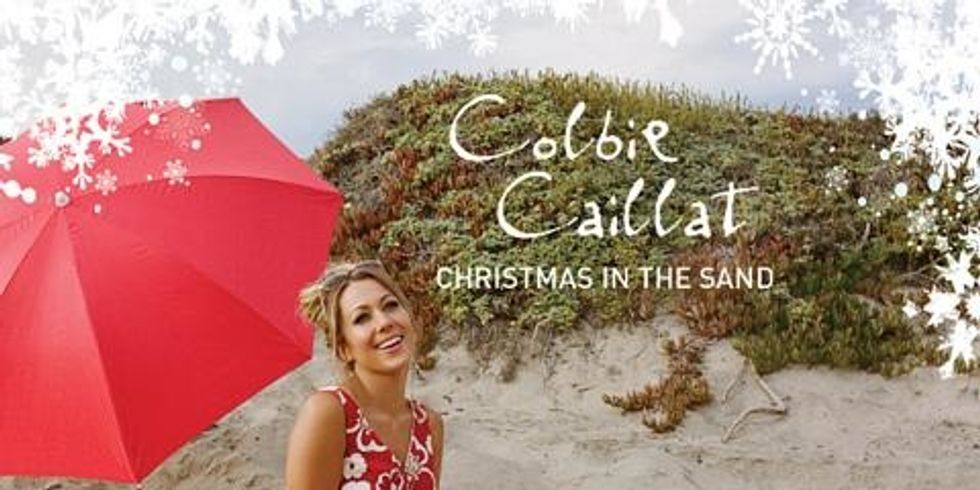 A Christmas album for everyone who doesn't live in a snowy and cold place!!
13. Punk Goes Christmas by Various Artists
And a Christmas album for emos! This was the only Christmas album I would listen to in middle school back when I was filled with angst. It is still a great album and adds a nice amount to variety to the regular cheery songs!