So, we are still talking about this. Major League Baseball and chosen their side in the Astros vs. everybody fight, and no one is happy.
The first game that the Los Angeles Dodgers and Houston Astros played against eachother did not end well. During the game, Dodger relief pitcher, Joe Kelly, was brought in to do his job. If you know Joe Kelly and his history pitching, you know he is a bit of a hit or miss (no pun intended). He is either the greatest pitcher ever, or he cannot locate the target at all. Well, in this game, it seemed that he could not locate the target. So much that he nearly hit two Astros players in the head. The Astros were not happy with those pitches, but the umpire saw no reason to throw him out because he never got thrown out. Benches even cleared, and no one was thrown out. The game ended with the Dodgers winning.
The nest day, news broke that Joe Kelly had been suspended for eight games, and Dodgers manager, Dave Roberts, was suspened for one. Now, in a regular game season, eight games would be more around 22 games, which is a big suspension for anything. Well, anything but cheating in the World Series. Most people thought this punishment was uncalled for. Apparently, the MLB wanted to send a message that the kind of behavior that Kelly was demonstrated was not going to be accepted.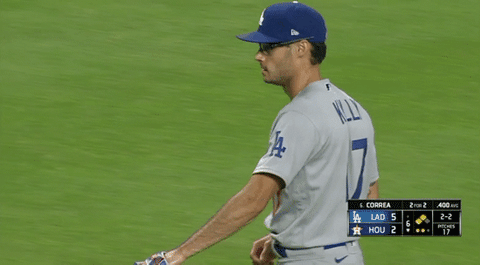 Sad Joe Kelly GIF by Jomboy Media Giphy
So the lesson here is, you can cheat a whole season and win the World Series, and not be punished at all. However, if you show any kind of frustration towards the team that did the act of cheating, you recieve major punishments.