Nothing in the world, not even a hurricane-grade downpour, can stop Richmonders from trekking to one of our most beloved outdoor festivals. We put on our rain gear and brave the storm no matter what. The annual Richmond Folk Festival is a beautiful exposition of "folk" people from all over the world, from Appalachia to Tibet, from Sri Lanka to New York City. I've been going to the Folk Festival loyally for four years, and this year was no different. Sloshing through the mud all day was certainly worth the experience of seeing the cultures of the world come together on a sunny Sunday afternoon.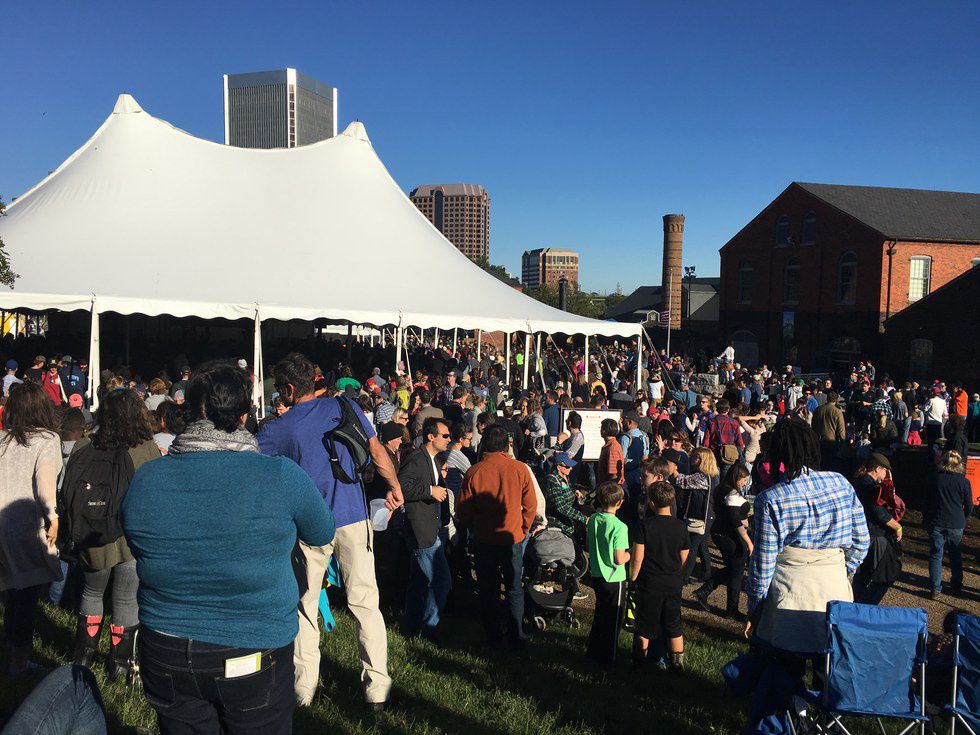 This year I only got to visit the festival on Sunday, but I'm very glad I did. The past few years I have attended the festival as a Bucket Brigade of Green Team volunteer, so this time around I decided to attend as a spectator like everyone else. The Folk Festival is comprised of local food vendors, local craft vendors, and five main stages with their own performance schedules. On Sunday, I got to walk from a traditional Sri Lankan dance, to a rockabilly jam fest, and then to a high energy beatboxing show all within the same hour. In past festivals, I have seen Native American rap, Tibetan Opera, and pure 80s hip hop. Every year, the festival does an impeccable job of never doing the same thing twice while also being completely inclusive of culture in America and abroad.
The focus of the Folk Festival is food, culture, and music. It is a very special experience to witness traditional dance and song from distant places, and it reminds you of how precious all people of the world are. The festival is located in Richmond, but it's really comprised of all people of the world. There's no other platform where it is so easily accessible to be exposed to so many different glimpses of the world. What I admire about the Folk Festival organization is its commitment to creating a unified, worldly spirit. I've never been to the festival and felt anything less than amazed by what I have been able to witness.
One of the best things about Richmond's festivals is the FOOD! Richmond is definitely a foodie city, and the Folk Festival brings out the best in Richmond's food and beer community. Food trucks decorate the entire festival area, and endless lines made up of excited foodies anticipating a yummy lunch with a local flavor. My favorite festival food truck is Island Noodles, which I make sure to get at every festival. Island Noodles prides itself on its wok-fried noodles made with nothing but fresh veggies, which they make a show of cooking up right in front of you. Each adorable noodle container is full of fresh broccoli, carrots, peas, and zucchini. On Sunday when I had my noodles, the veggies were so fresh that I thought they were picked that morning and went right into my bowl. Besides Island Noodles, returning food vendors at the Folk Festival are Gelati Celesti, Croaker's Spot, Chef Mamusu, Cheezilla, Soul Ice, and many others.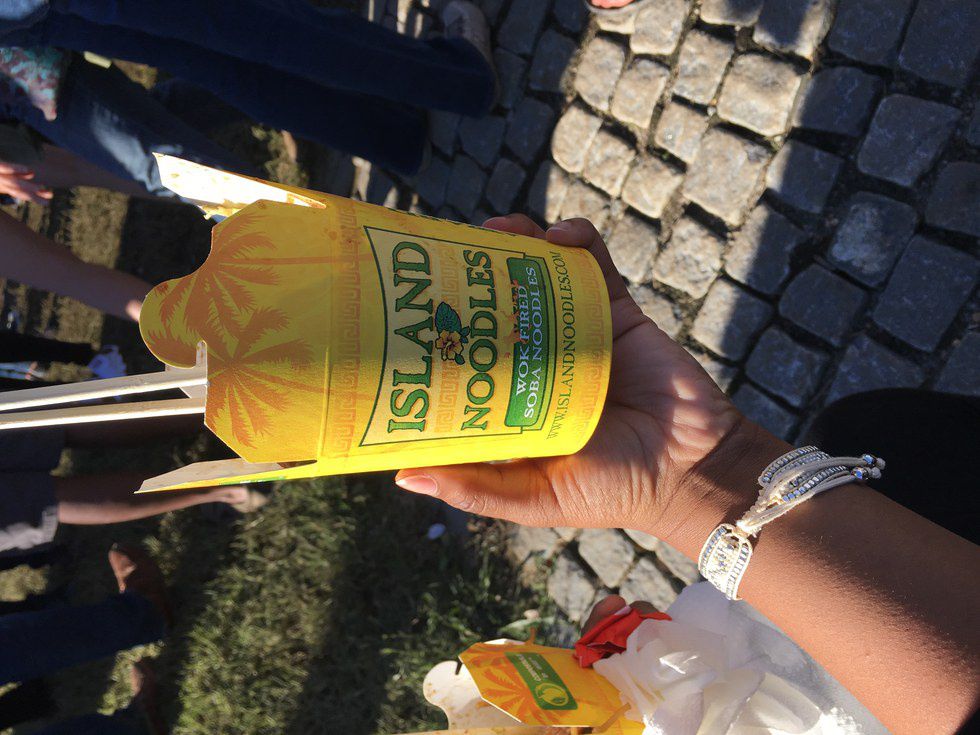 Richmond is a small city with a lot of heart. The Folk Festival brings all Richmonders out into the same forum every year, rain or shine. The love and appreciation that the city has for the people of the world is shown by the ever growing popularity of the festival. Every performance is met with support by locals of all ages, races, and genders. The crowds at every performance are dancing, singing, and mingling with one another to create a boundary-free environment.
The Folk Festival is the ultimate Richmond Experience, and if you missed it this year, I hope you never make that mistake again.