The popular opinion on Millennials, or the young adults that range from early-20s to mid-30s, is that they are lazy, dependent on their parents, and selfish.

This couldn't be farther from the truth.

This cohort grew up in a post 9/11 world and has experienced a country at war, along with multiple recessions. These life events, along with the technology boom that gave rise to the Internet, social media, and a global society have shaped their personalities and outlook on life. Their shopping preferences are just one example of this.
Millennials grew up with the Internet, and it shows in their shopping habits. The endless amount of information available to young adults is unprecedented, and with it, they're making more educated purchases than Baby Boomers (born after WW2 to the early '60s) or Gen X (the generation following Boomers).

With most shopping now done online, websites like Amazon and retailers such as Sephora and Forever 21 host reviews of customers.
Some individuals, called influencers, have made a career out of reviewing popular products on platforms like Youtube and Instagram. Influencers have audiences in the millions, and their endorsement of a new item is critical to the product's success.

On a smaller scale, peer reviews are also valuable. Millennials prefer to wait and see how their friends like an experience or item before purchasing it themselves. This process of observing others' opinions allows the young shoppers to have a better understanding of their purchases, and to make more educated decisions.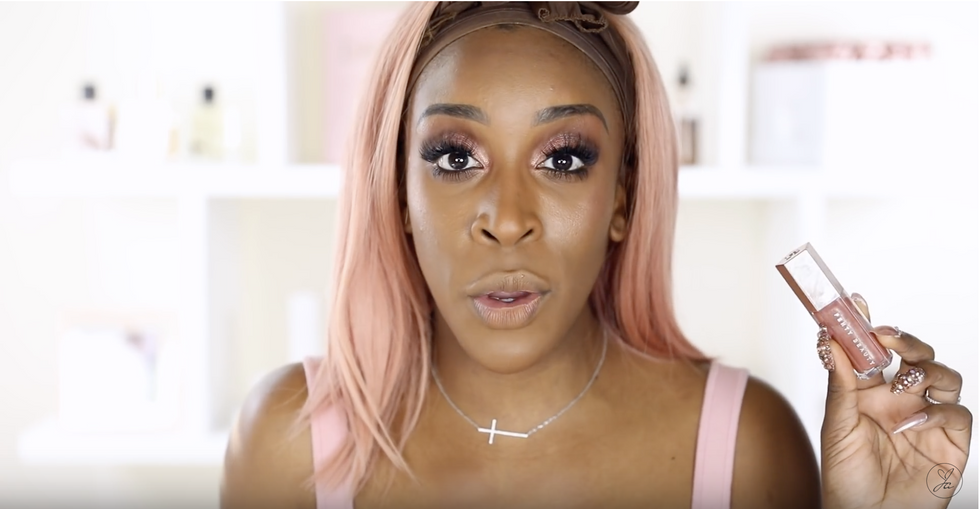 Youtube Jackie Aina, with over 2.6 million subscribers, reviews FENTY Beauty products.https://www.youtube.com/watch?v=2zISrf-7V3U
A cornerstone of Gen X and Baby Boomer's purchasing habits is that they are extremely loyal. If given the choice, they will exclusively purchase form certain brands and stores. From food products to clothing, other generations stick to what they know.

Millennials are drastically less loyal. While this may seem to confirm their less-than-stellar reputation, this habit actually saves the younger generation money. Instead of buying from a company because that's what they are used to doing, Millennials will find the superior item to purchase. Amazon is a hub for such transactions and allows a customer to find the item with the best deal.
Thrifting has become a popular hobby today, where young people find pre-owned, discounted clothing and reinvent it in a new way. An example popular in the news now is that Millennials are no longer relying on one-stop-shop supermarkets. They are now buying their groceries at multiple stores in order to save money. While this is reported as leading to the 'death' of supermarkets, it is also saving Millennials money in the long run. Young adults are looking for better products at the best price, and focus little on who is selling it.
Adventurous is a popular word used to describe Millennials. From getting tattoos to spending more money than their predecessors on travel, this generation loves to try new things.
When shopping, this trait is expressed in not only what Millennials buy, but how they buy it. Instead of going to physical stores and malls, most of Millennials shop online. They can buy their favorite goods wherever and whenever they wish; business hours won't stop them. Getting a Millennial to go to a physical store requires more persuasion that it does for their parents. They require a better experience and better prices.
Experience is one thing Millennials crave.

Take Riley Rose, a popular makeup store and company owned by Forever 21. Instead of simply offering makeup and skincare products, Riley Rose goes above and beyond the expected shopping experience. They have helpful staff, plenty of samples to try, and most importantly, an aesthetic that screams Millennial. The store is bright pink and filled with products popular with online influencers, and of course, has a giant selfie wall with a neon sign declaring "Wish You Were Here."
The sign acts as a motto for this type of establishment. You have to be 'here' in the store, to have the full experience.

While this offer would mean little to older shoppers, Millennials require more out of their shopping experience than just spending money. Starbucks and their cozy, personal feel has the same effect. Dreary and outdated companies favored by Baby Boomers and Gen Xs are quickly becoming obsolete.
Millennials are the reigning generation.

Their preferences and decisions will shape our world.

The society created by Baby Boomers and Gen Xs is fading into a more personalized, individual, and connected one. Millennials won't be in control forever. Gen Z, most of whom aren't yet able to vote, will soon be the consumers' companies will have to cater too. What they want out of their shopping is yet to be determined, but in time, retailers will once again have to evolve to the ever-changing world around us.
From Your Site Articles
Related Articles Around the Web