Human beings come in a wide variation of physical characteristics, due to different combinations of skin, hair and eye colors -- but why? Melanin! Melanin is the basis of hue in humans. In this article, I have expounded upon the significant and various roles melanin plays in the variation of human beings.
What is melanin?
Melanin is the most complex and universal molecule in living organisms -- produced by melanocytes in the Pineal Gland. A notable function of the Pineal Gland is the secretion of Serotonin during the day and Melatonin during the night, which boosts memory and intensifies REM sleep. The number of melanocytes in all humans is about the same, however the level of melanin in each melanocyte varies. Since Melanin is such a complex molecule, the functions it provides are still being discovered. However, scientists have discovered there are three types of melanin: Eumelanin, Pheomelanin and Neuromelanin. Eumelanin and Pheomelanin are responsible for the variety of hue in physical properties, but Neuromelanin is responsible for protecting neurons from toxic quinones in the brain. Melanin is found in almost every organ of the human body and is needed in order for the brain and nervous system function properly and cells to reproduce.
Classification
Between Eumelanin and Pheomelanin there are a wide range of skin tones. This range is due to a dominant Sulfuric presence in Pheomelanin and a dominant Selenium presence in Eumelanin. Scientifically, there are six categorical types of melanin in the human spectrum:
Types 1/2/3: Obtain high Pheomelanin: Regarded as Caucasians/European descendants for example Irish, Welsh, and Scottish.
Type 4: Possess high Keratin: Associated with Japanese, Chinese, Italians, Greeks, Spaniards, Middle East and South Americans.
Type 5: Range in Eumelanin: Mostly noted as Mexicans, Malaysians, Indians, Puerto-Ricans, Africans, Caribbeans, Middle East and South Americans.
Type 6: Consume the highest Eumelanin: Regarded as Africans, Indigenous Americans, Caribbeans, and Australian aborigines.
Eumelanin & Pheomelanin
IN THE SKIN
Eumelanin is a dark pigment associated with higher protective properties from UV radiation, which decreases susceptibility of skin cancer. Pheomelanin is a fair or reddish pigment with lower protective properties from UV radiation which increases chances of skin cancer.
Below are UK biracial twins: Maria and Lucy Aylmer born of a Caucasian dad and half Jamaican mom. Maria and Lucy, 18, are non-identical twins which gives reason to why Eumelanin is more present in Maria's physical appearance while Pheomelanin is more present in Lucy's physical appearance.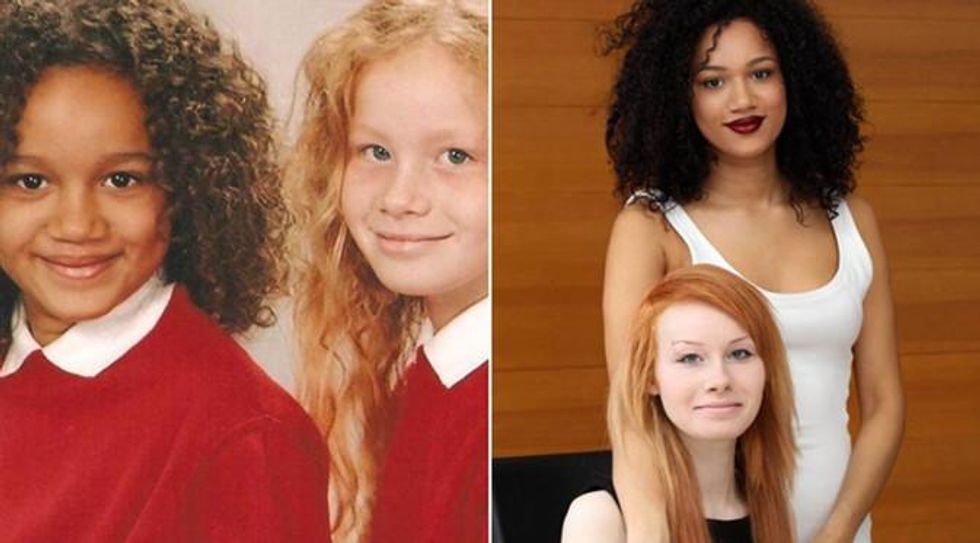 IN THE EYES
The variation of eye color is determined by the level of melanin in melanocytes in the iris. Eumelanin-individuals frequently posses dark brown eyes while pheomelanin individuals frequently posses light blue eyes.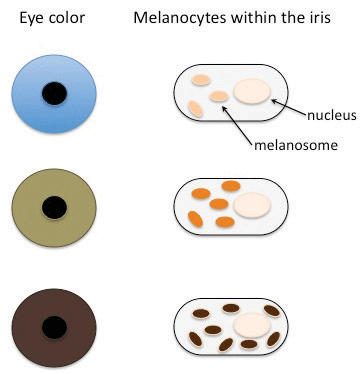 IN THE HAIR

Eumelanin in hair follicles produces black and dark brown hair, while pheomelanin in hair follicles produces variations of red and blonde hair. With old age, gray hair and/or white hair follicles occur due to minimal amounts of melanin in the melanocytes, or none at all.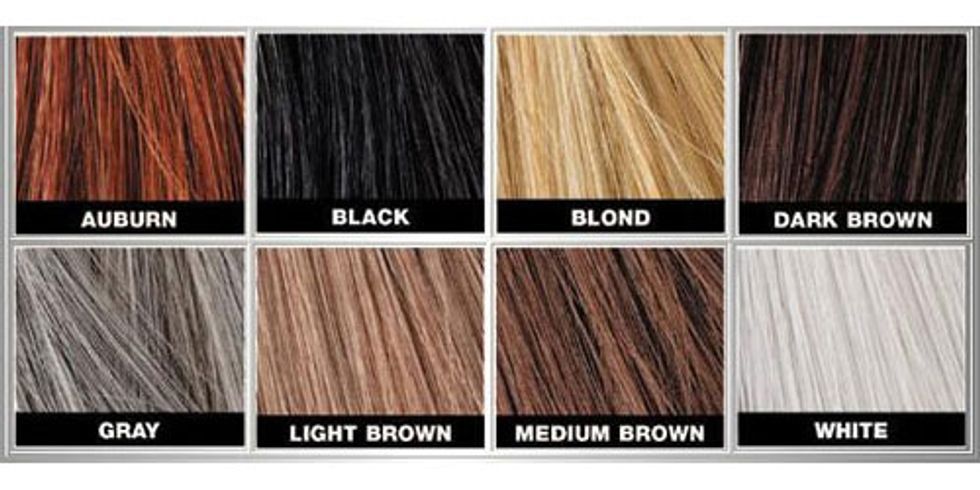 Albinism, Freckles and Vitiligo
These three skin conditions all have one thing in common: Melanin. While Albinism and Vitiligo are closely related with the decrease or loss of melanin; freckles are associated with an increase of melanin deposits.
Oculocutaneous Albinism (OCA) is genetic disorder from birth that cause the skin, hair, or eyes to have little or no color due to the complete absence or low production of melanin. Individuals with OCA are considered Albinos.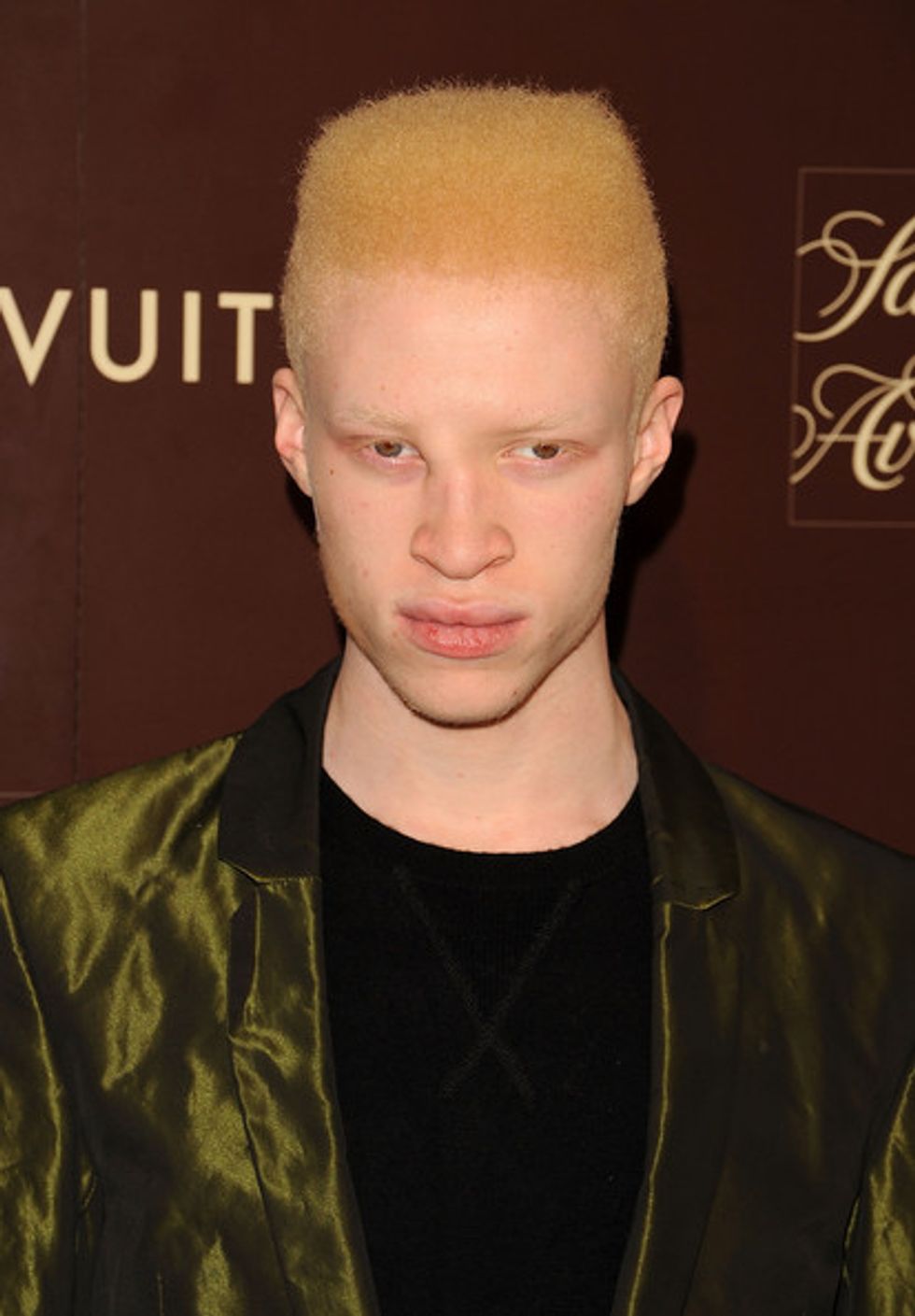 Freckles are not a trait attributed to Caucasians, but rather a trait caused by the highly concentrated spots of melanin that can occur in all humans. Freckles can be inherited at birth or later formed from excessive UV exposure. When UV rays contact the epidermis it thickens, causing melanocytes, produce more melanin in concentrated areas.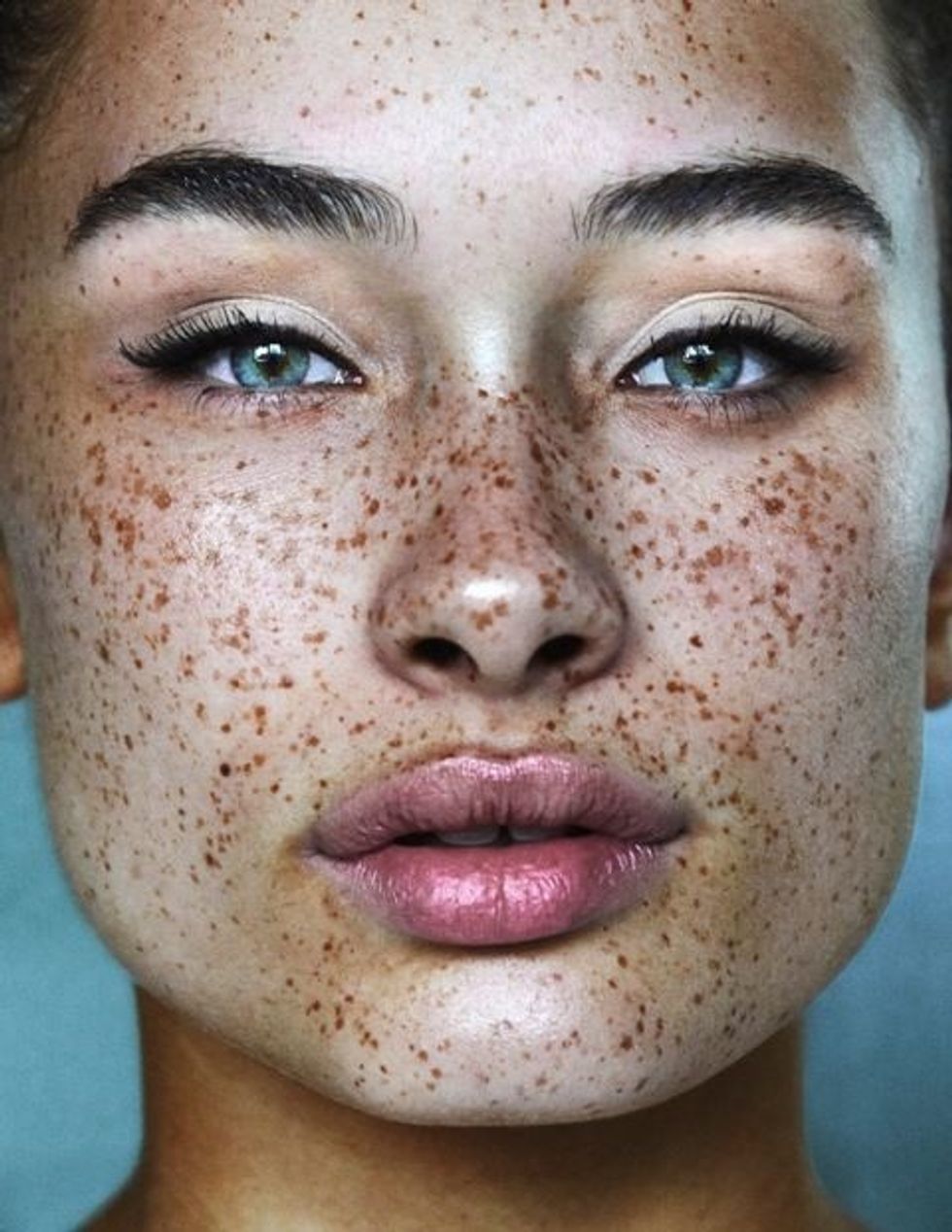 Vitiligo, like Albinism, is concerned with the absence of melanin in the skin. Unlike Albinism, Vitiligo is not present at birth but appears after. Vitiligo causes the loss of pigmentation in patches on the skin due to the destruction of melanocytes. The spread of Vitiligo increases over a period of time.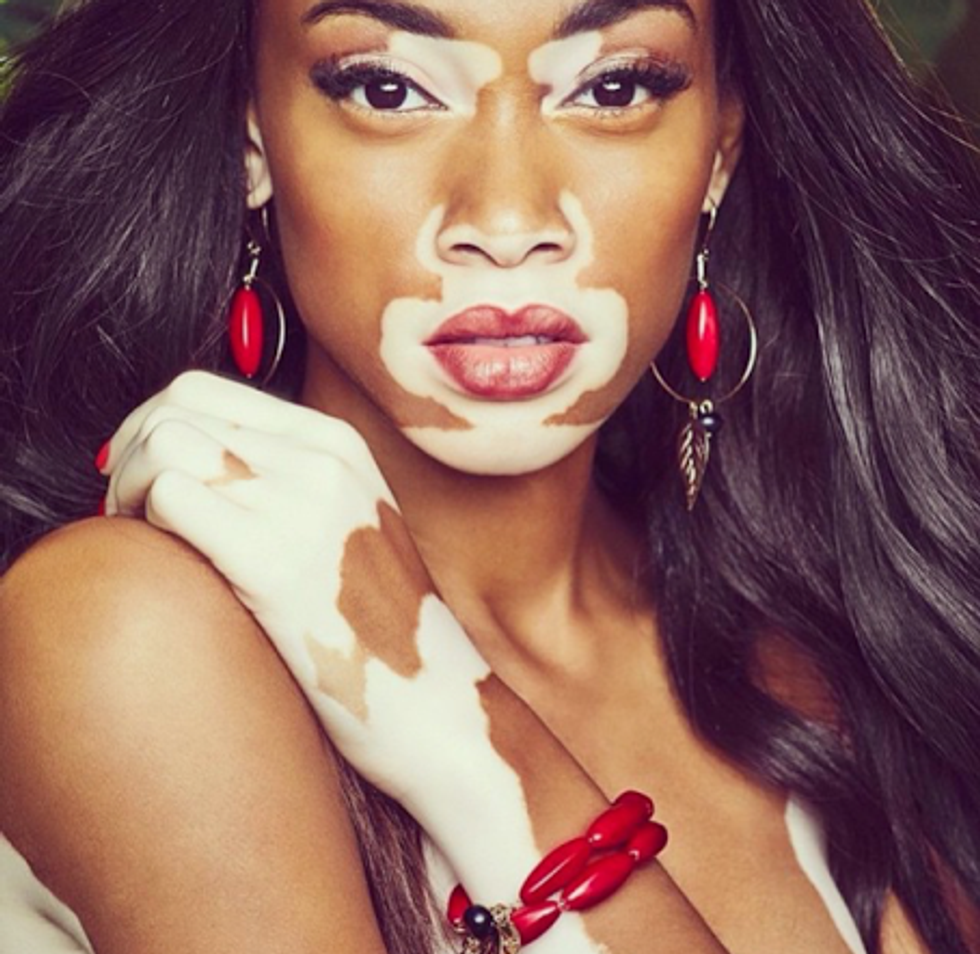 Nonetheless, melanin is significant and plays a multitude of roles such as: Aiding proper functional and protective abilities along with the causation of variation in humans beings. Even though melanin is universal -- it is the single most diverse molecule that makes all individuals unique.